100 Days Outdoors: Summer Skiing in Montana's Bridger Range
Shorts, T-shirts, and… Skis?
Heading out the door? Read this article on the new Outside+ app available now on iOS devices for members! Download the app.
When I think "June", I think about rock climbing, bike riding, rafting… you know, activities people do in the summer. I don't immediately think "snow", but then again, I'm not from Montana.
Hiking in shorts and a t-shirt with a snowboard strapped to a backpack seems oxymoronic, but sure enough, there we were, in late June, doing just that.
We pulled into the trailhead at Fairy Lake about a half hour outside of the Bozeman city limits at around five, loaded our backpacks with all our gear and started the 2100 ft. climb up Sacajawea Peak. The hike is steep but not insanely tough, yet navigating the scree fields littered with patches of muddy snow wasn't made any easier with the extra weight of boards and skis in tow.
A few short hours of careful footing and we reached ridge, standing just under 10,000 feet in elevation. The sun was reaching the horizon, and I was wondering why anyone would ever want to leave this beautiful place.
Watch the Week 2 Video of Bridger Bowl
The rock-riddled snow tucked into the shady couloir wasn't champagne powder, or even all that white anymore, but it was almost July, the sun was setting, and I couldn't have been happier.
Out of the cool shade and into the sun, cresting the Bridger ridge.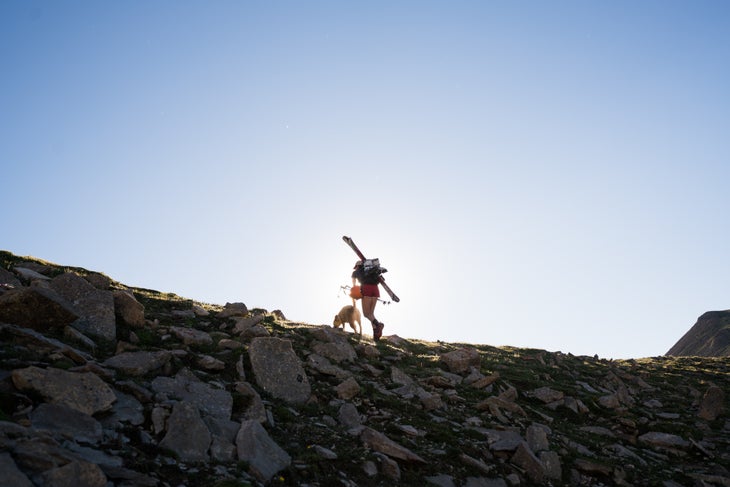 80 degrees, sunny and no chance of snow for months… Perfect conditions for a late June ride down the remaining white patches in Montana's Bridger range.
Something's missing here… Oh yeah. Snow.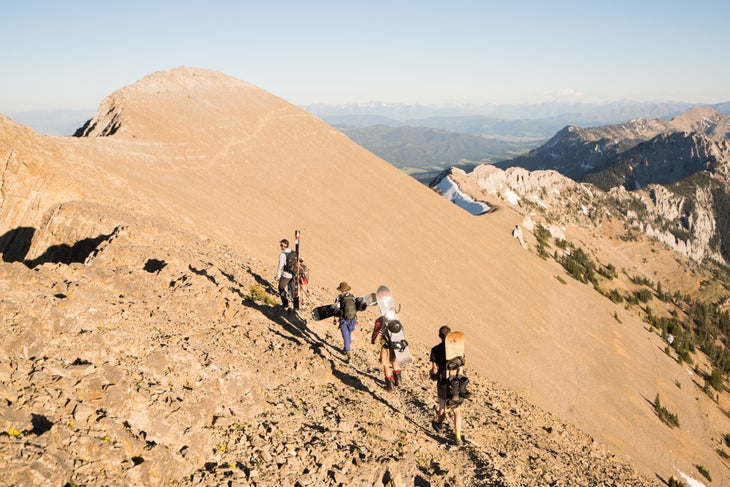 You'd think it'd be hard to find a group willing to hike a few hours up scree fields—board or skis in hand—for a short ride down slushy, rock riddled snow patches in the middle of summer.
Not in Bozeman, it's not 🙂
Leading the way up, this guy made the hike look like a breeze.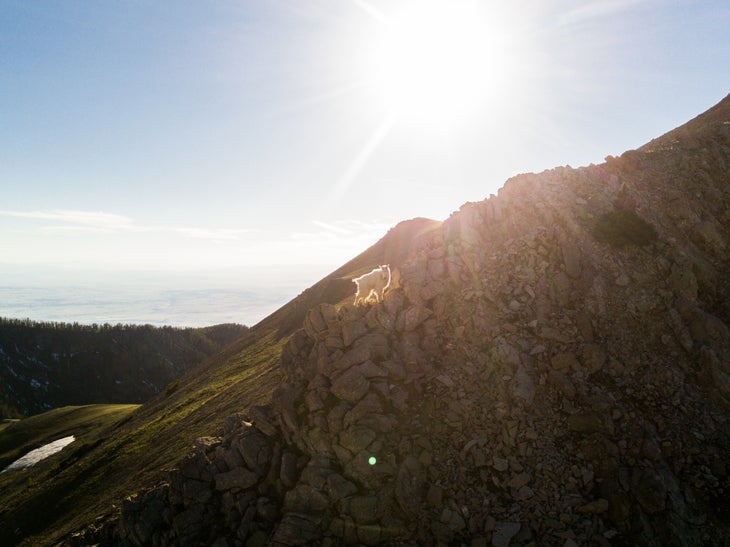 Bozeman locals aren't the only ones enjoying the warm summer evenings on the mountain. 
What are your summer plans?
I'm not sure what was better, the ride down or the view from the top.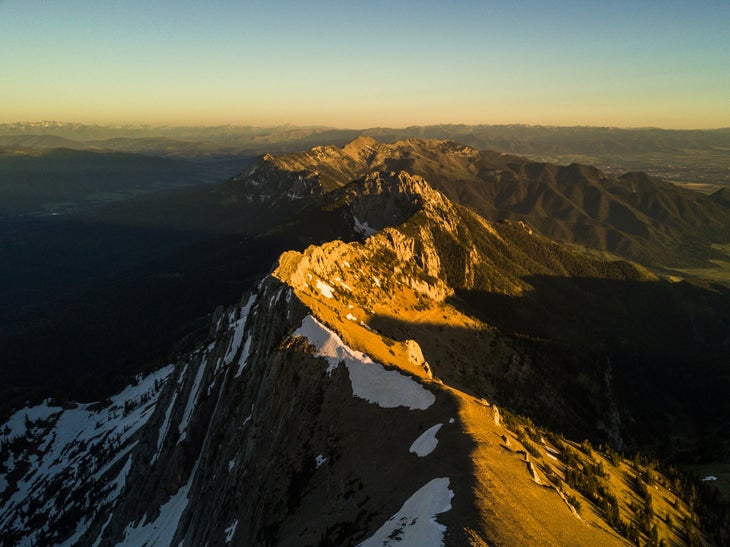 While the Bridger Range is notorious for its massive snowfalls and close vicinity to Bozeman, MT, I'll remember it as home to one of the prettiest sunsets I've seen to date.