100 Days Outdoors: Bolivia, California
Exploring the surprisingly desolate landscape of the high sierras.
Heading out the door? Read this article on the new Outside+ app available now on iOS devices for members! Download the app.
With ten weeks of travel behind me—ten weeks of sunsets, sun rises, hikes, climbs, floats through some incredible areas, nothing could prepare me for the beauty of the Eastern Sierras. On a continued search for California's lesser visited wildernesses, I decided to explore a different side of the state known for both beauty and crowds, and was left stunned.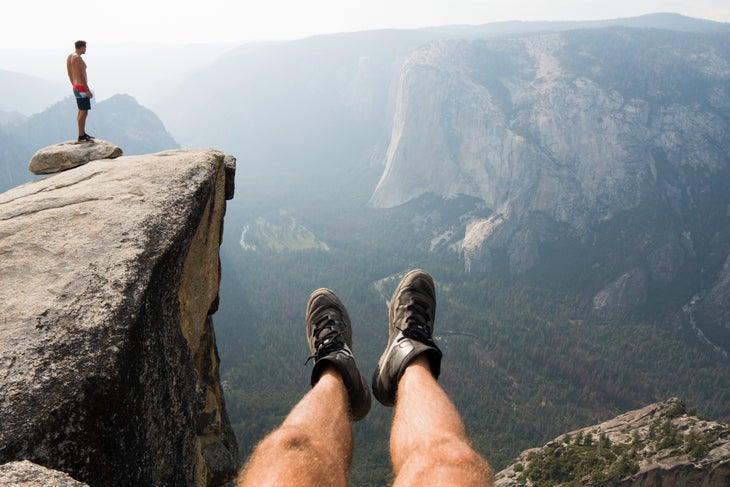 Never have I felt at the same time so scared and centered, peaceful and petrified, as I did sitting on the edge of Taft Point, looking out at the enormity of Yosemite's Valley.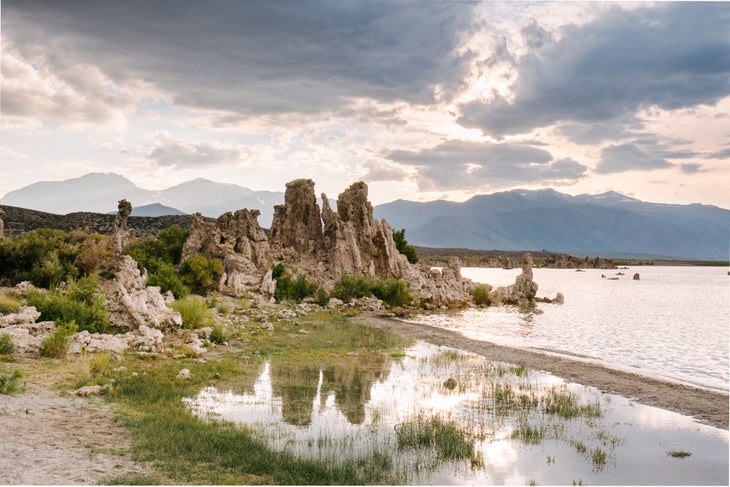 With it's strange spires shooting up out of the water, pale and dry from a high concentration of salt, California's Mono Lake looks like it belongs on a distant planet rather than the eastern side of the Sierras.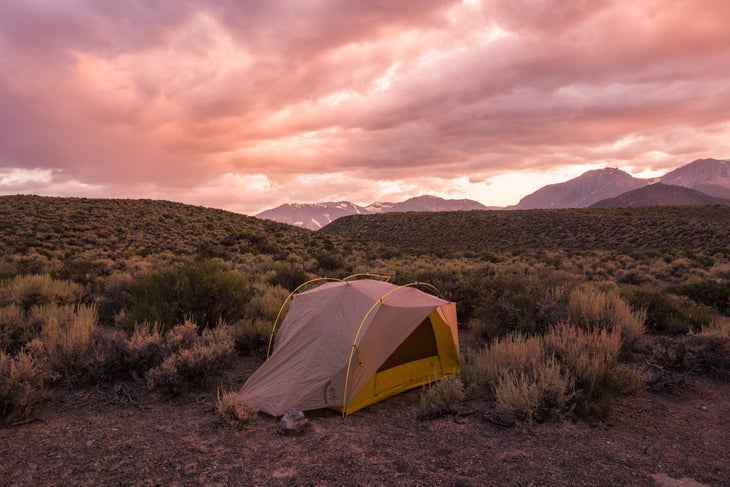 My heart asks why we'd ever want to sleep inside again, only to be quickly answered by my back. And neck.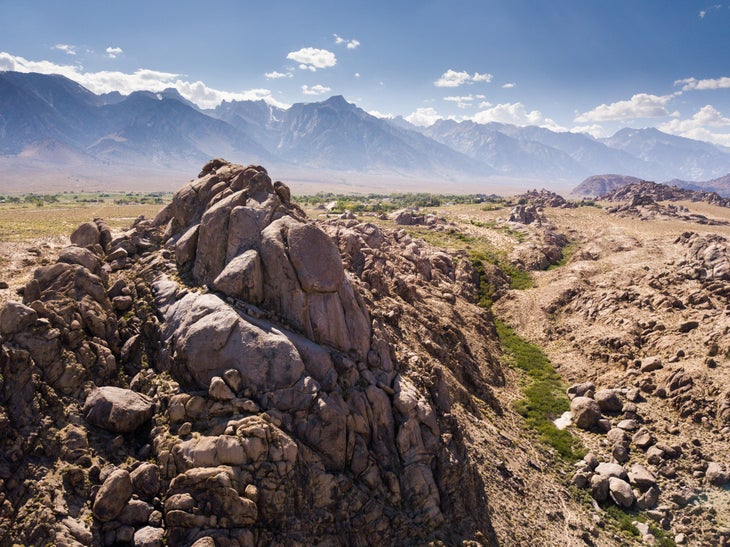 Changing direction for the first time in a while, from San Diego I headed north to explore the eastern side of the dramatic range home to three national parks: Yosemite, Kings Canyon and Sequoia. I followed highway 395 north, splitting Sequoia from Death Valley (even further east), marking the divide between desert and forest. Littered with salty lakes and dramatic peaks, the high Sierras remind me of the Altiplano in Bolivia—not quite what I was expecting to find in California.
Winding north through the pastel landscape of California's eastern Sierras.
What I did expect to find but didn't were hoards of people, crazy traffic and campsites booked a month out. In fact, I didn't find much in terms of people (even in Yosemite, which was still by far the most crowded place I've been on this trip, but less so than I would have expected for a summer Thursday). So far, over the past ten weeks I've focused on seeking out some of the lesser visited wilderness in the west, keeping me away from national parks and focusing in on state parks and monuments. Yet, like a magnet to a fridge or a moth to a flame, I can't expect get so close to Yosemite without a visit, crowds or not. At least I know my weaknesses.
From here I keep heading north east into Tahoe and then out of California all together, crossing over into Nevada and beyond—always looking for a good lake to jump into and pretty place to pitch my trusty yellow tent.
What else could kid want?
Daily Photos: Week 10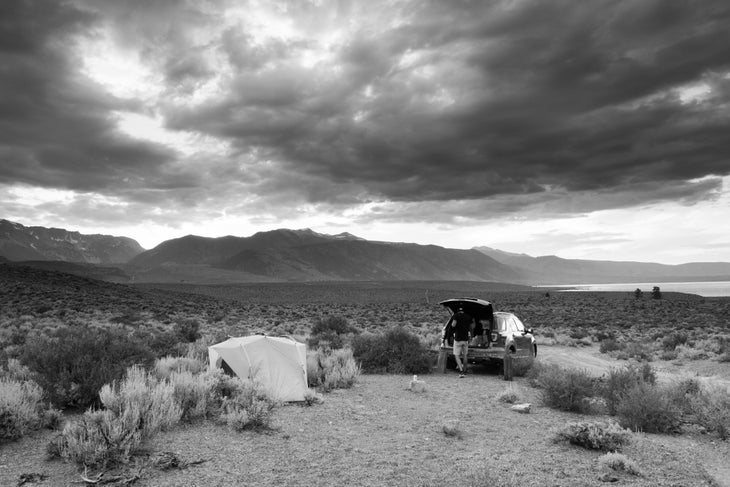 A day of sandy roads and stormy skies in the Eastern Sierras.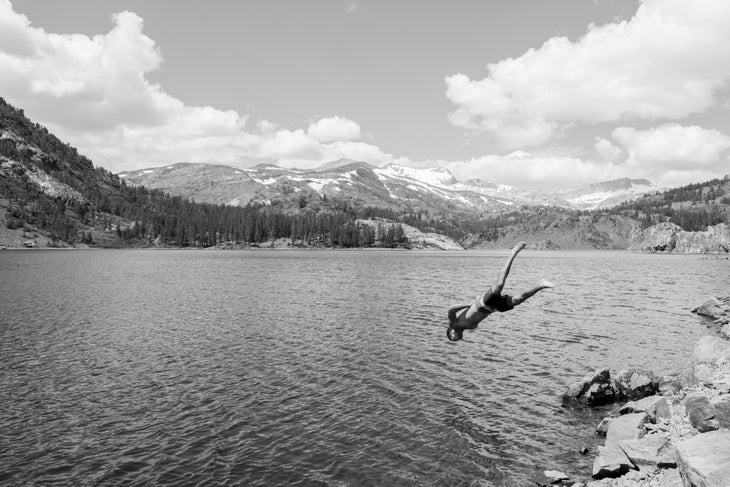 Freshening up along the Tioga Pass, crossing into Yosemite.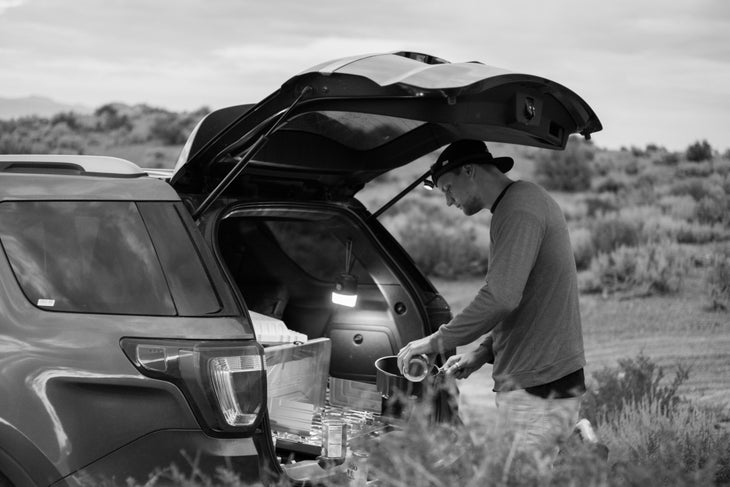 Yet another headlamp dinner, complete with a dead car battery and an orchestra of mosquitos.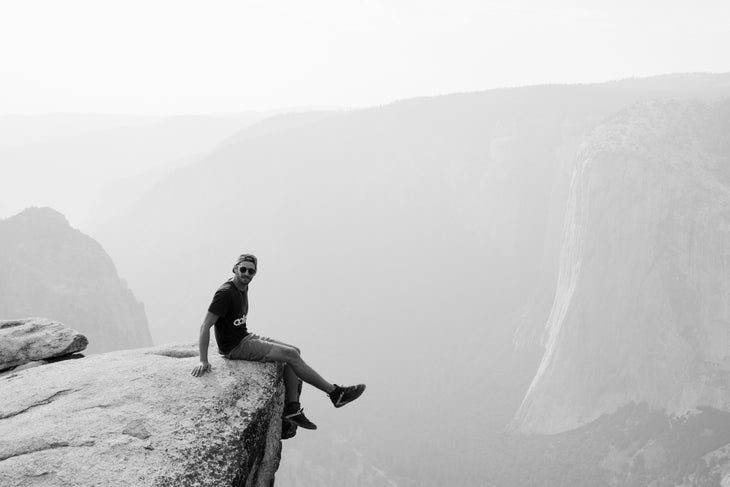 Finding myself simultaneously on the opposite end of the lens, and on the edge of the world in Yosemite national park.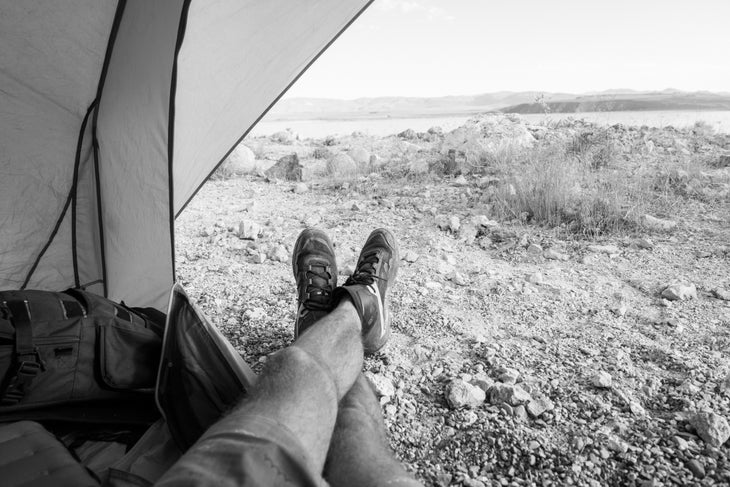 Front porch chilling, back at the beautiful and strange Mono Lake.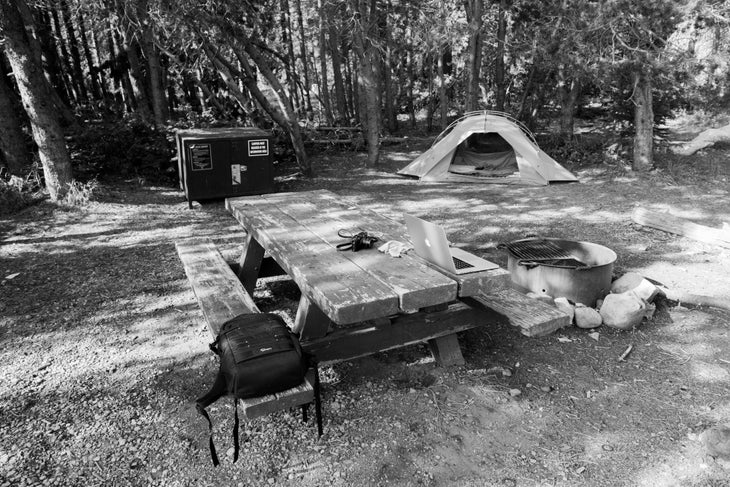 Better than a cubicle!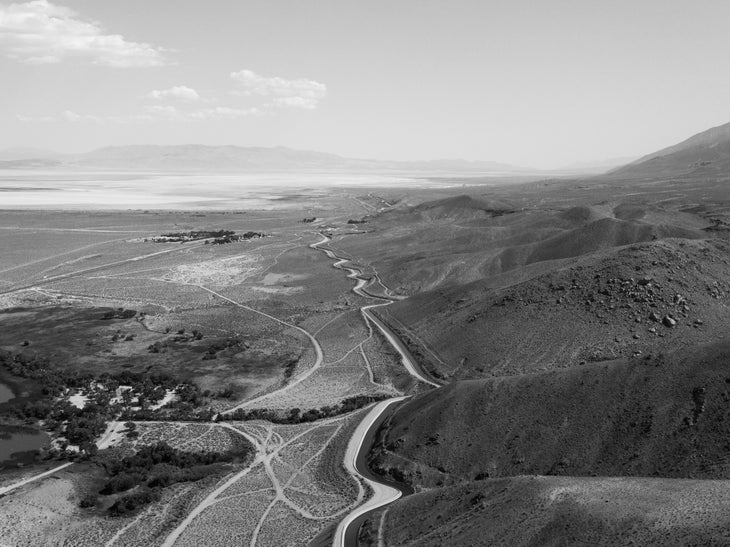 Exploring from the sky, the dry and empty landscape of eastern California.