10 Wet Weather Adventures
In these backcountry paradises, rain is part of the adventure.
Heading out the door? Read this article on the new Outside+ app available now on iOS devices for members! Download the app.
1. Iceland: Hesteyri to Latrar to Straumnes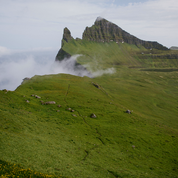 Iceland's Hornstrandir Nature Reserve is far less traveled than the Ring Road and Golden Circle, but it's no less epic. It's just harder to get to, which is why you want to be here. Constant rain and snow makes for neon-green meadows you have to see to appreciate. Backpack the 26 miles from Hesteyri to Latrar to Straumnes within the reserve for a good shot at seeing an arctic fox dart across the trail in front of you. Keep an ear out for the massive flocks of birds that nest along the cliffs in Hornstrandir (it's hard to miss).
2. Kauai: Alakai Swamp Trail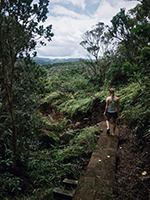 Kauai's Alakai Swamp Trail snakes through the world's highest swamp, where constant rain has turned the 3.5-mile hike into a slip n' slide. The trail is nearly permanently shrouded in white mist and alternates between dirt—read: mud—and a wooden boardwalk. You'll hike through Koke'e State Park's verdant rain-forest and soggy bogland to a vantage point that, if the clouds part, overlooks the island's most photo-graphed coastline: the Na Pali Coast State Park.
3. Washington: Olympic National Park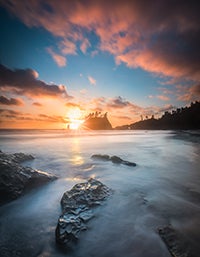 Warm up at the end of a misty, rainy hike in Olympic's moss-covered forest by getting even wetter: the 2.5-mile one-way Olympic Hot Springs Trail crosses a suspension bridge leading to several hot pools of varying temperatures. The road to the trailhead is temporarily closed to vehicle traffic because of storm damage, which means you'll likely find far fewer other hikers if you're willing to go the extra distance. Call ahead before visiting, or check the park's website, for road closure information.
4. Alaska: Deer Mountain Trail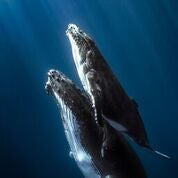 The remote Tongass National Forest spans 17 million acres and is the Earth's largest intact temperate rain-forest. Sitka blacktail deer, wolves, brown bear, and moose thrive here thanks to the area's dense forests and sprawling alpine meadows, coastlines and peat bogs. The surrounding waters teem with humpback whales and sea otters. Hike the 10.7-mile Deer Mountain National Recreation Trail for one of the most iconic views of the Ketchikan area.
5. Oahu: Ka'au Crater Trail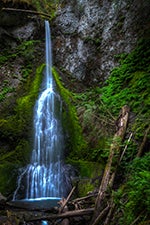 Oahu is one of the rainiest places in the U.S., so it's no surprise that the Ka'au Crater trail features stream crossings, cascading waterfalls, and jungle foliage so thick it almost consumes the muddy path. It's an aggressive, slippery hike to the top of the ridgeline where the Ka'au Crater hides. There, your likelihood of spotting a rainbow is high, thanks to the island's legendary rainfall. It once rained 331 days in a row.
6. Costa Rica: Monteverde Cloud Forest Reserve
Explore Monteverde Cloud Forest Reserve via an 8-mile network of muddy trails and raised suspension bridges. This part of Costa Rica sees upwards of 120 inches a year here, mostly between April and November, which supports the forest's 3,021 known species. Keep your eyes peeled for jaguar, ocelot, quetzal, and a dizzying variety of birds.
7. Italy: Via Francigena Trail
The Via Francigena is not your average backpacking trail. It's a centuries-old trade route that ex-tends from Canterbury, England, all the way to Rome. The trail connects countless towns and villages in western Europe, including 25 in Tuscany (you won't want to go back to trail food after this trip, trust us). The real treat is Monte Amiata, though. Take the Via Francigena to San Quirico d'Orcia and hike 20 miles around the dormant volcano. When it rains, the beech forests here are lush with super-green moss that makes everything around you look enchanted.
8. North Carolina: Gregory Bald Trail
High volumes of rain and deep forest cover make the 7.4-mile Gregory Bald Trail one for the bucket list. Keep your eye out for the orange salamanders who live there as you explore the forest's damp, dark pockets en route to the summit. There, spring showers make way for fields of flame azaleas come June.
9. New Zealand: Kepler Track
Rain falls roughly 200 days a year in New Zealand, so your chances of finding only sunny days there are slim. Embrace it. Head for Fiordland National Park, where all that rain turns into roaring waterfalls around the glacier-carved valley. Avoid the country's iconic—and overcrowded—Milford Track for its lesser-known sibling: the 37-mile Kepler Track.
10. Colombia: Mongui to Páramo de Ocetá
High in the Colombian Andes, rain is constant and trails lead you through countless bogs. But it's warm enough not to be too much of a bother—even in December, low temps don't drop much past 60—especially since the white mist presents a stark contrast with the moss and thirsty, bright purple and yellow flowers that grow in patches along the trail. The Lorax-style flora adds to the other-worldliness.
Stay dry in the wettest conditions with Marmot's EVODry – rainwear reinvented at the molecular level. www.rei.com