Ultimate Survival WetFire Stove and Fuel
Pack this unflappable tinder and tiny solid fuel stove in your emergency kit.
Heading out the door? Read this article on the new Outside+ app available now on iOS devices for members! Download the app.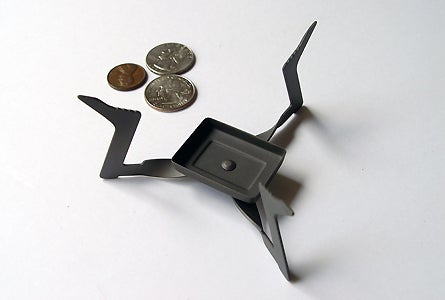 The WetFire Stove is a compact featherweight cooker designed to heat water and cook small meals, using a specialized heat source that will ignite even in drenching weather. It comes in a leak-proof bag and weighs .4 oz., as much as 2 quarters & a penny.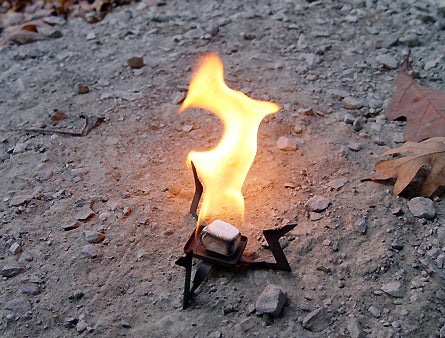 The stove comes with one solid fuel tablet called WetFire Tinder, a non-toxic fire starter and fuel source. WetFire cubes are better than many solid fuel tabs I've used–they don't stink or stick and they burn for 8 minutes each.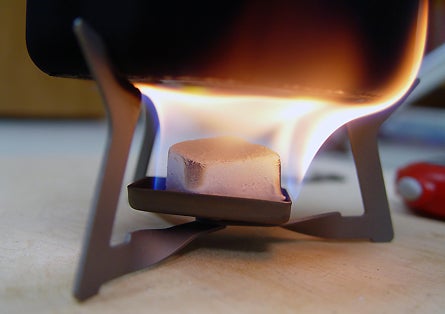 The WetFire stove boiled 2 cups of water in 7 min. and 48 sec. on 1 tablet. This was during 63°F temps, in 3,200 ft. North Carolina mountains. In colder conditions, you might need to use multiple cubes to get a full boil. This is a minimalist's stove.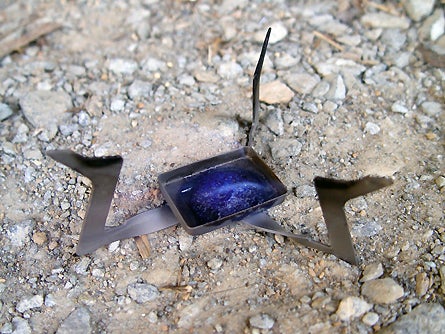 To light, just place the fuel cube in the rectangle and add fire. I also used the stove with denatured alcohol. It burned for 3 minutes and 40 seconds and heated 8 ounces of water, but it doesn't hold enough fuel to be able to reach a boiling point.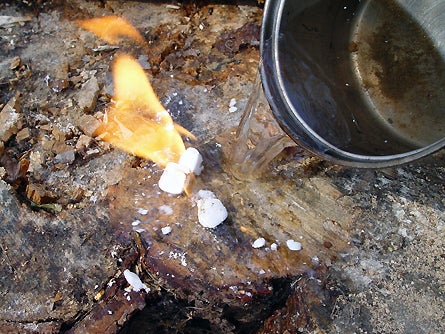 To test its weather resistance, I soaked an unlit cube in water for 30 seconds. I then had to scrape a little off to reveal a dry spot that would light. Once started, the flame withstood a light dousing of water, more than any thunderstorm could produce.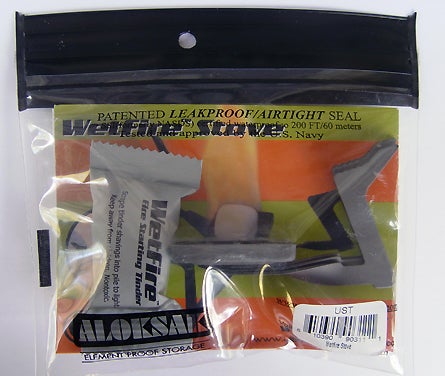 The Specs
Weight: .4 oz. (Fuel is .1 oz. per tab)
Price Stove: $18; Tinder (packages of 8): $8
ultimatesurvival.com
Text and photos by Joe Flowers.