Survive With Your Cellphone
Learn to dissect a cellphone to make a spear, snare, signaling device, compass, and more in this how-to guide. Photos by Creek Stewart, willowhavenoutdoor.com
Heading out the door? Read this article on the new Outside+ app available now on iOS devices for members! Download the app.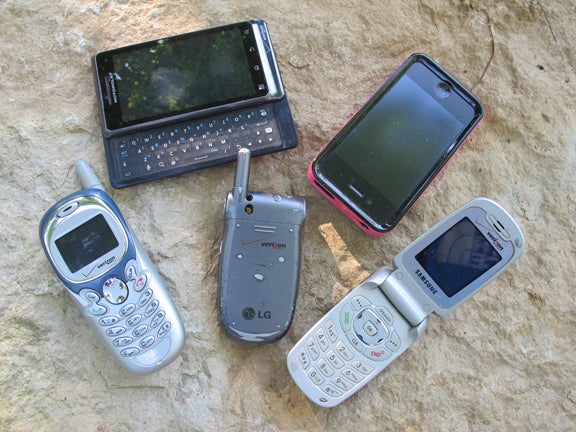 Stewart destroyed and dissected a wide variety of cell phones to harvest survival parts.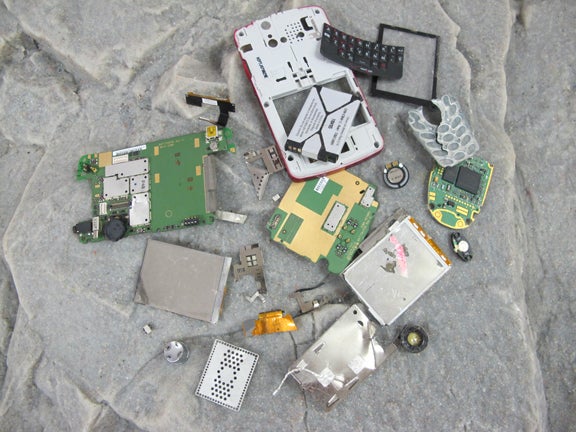 Regardless of the make or model, they all have similar internal components.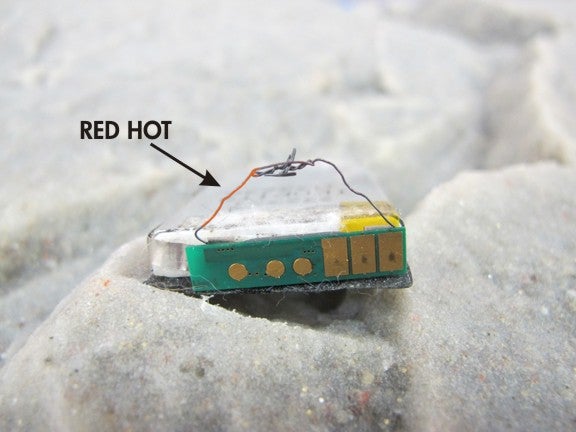 Short circuit the battery and create a red hot wire that will ignite good, dry tinder.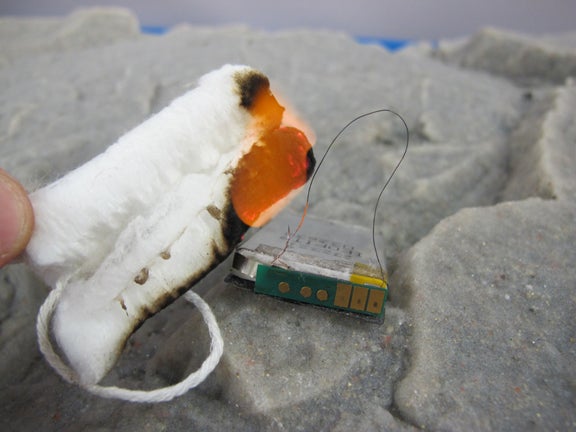 Tampon cotton quickly starts smoldering when touched with the hot wire.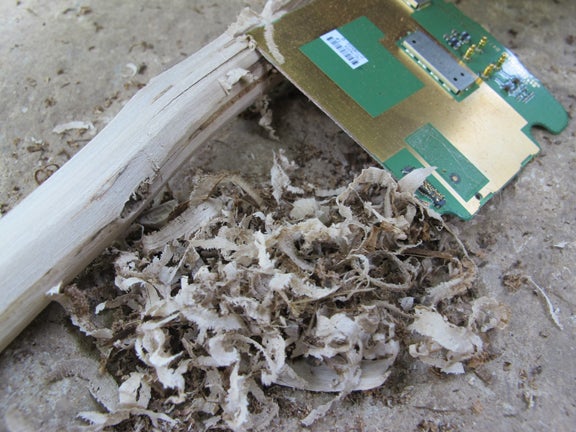 Or use the already sharp edge of a circuit board to create tinder shavings for your fire.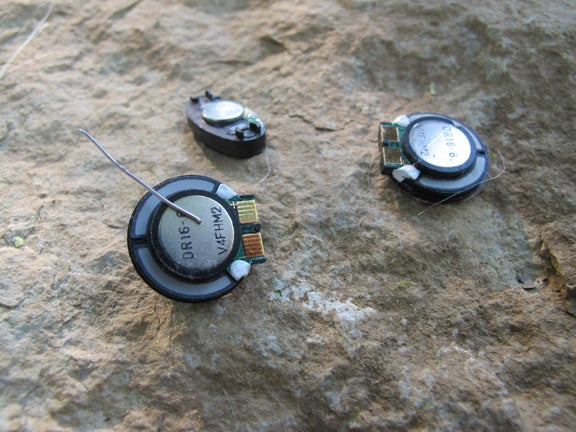 Speakers include tiny magnets inside. Magnetize a small piece of wire by rubbing it in one direction across the magnet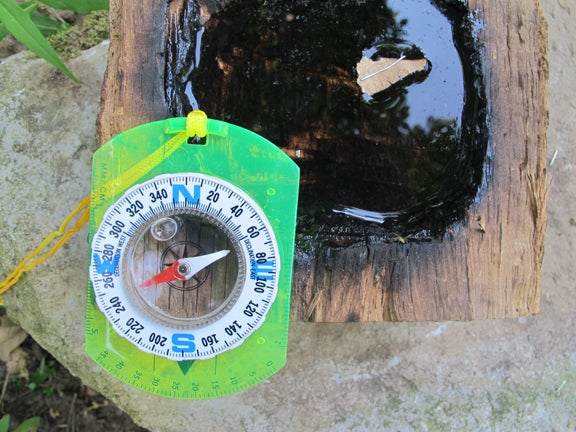 Then float the magnetized wire on a leaf or wood shaving in a still puddle of water and the magnetized end will point north.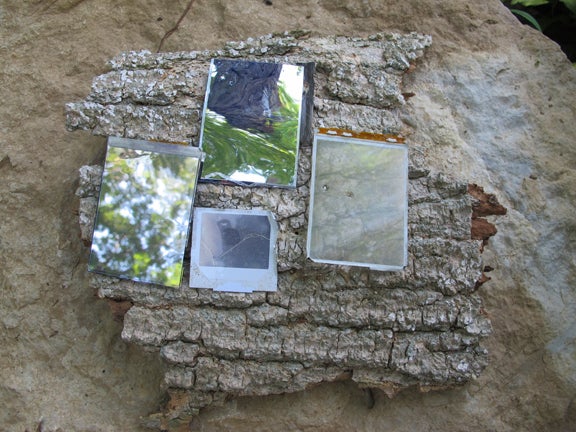 Behind every screen is some sort of shiny surface, which makes for a great signaling device.
Use your two fingers to frame the reflected sunlight and direct your signal accurately.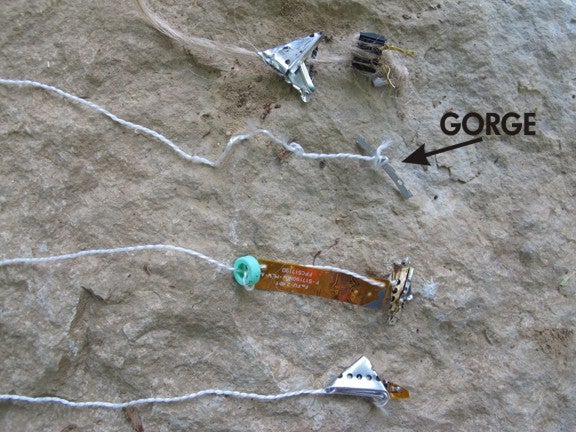 Plenty of little tidbits inside make great fishing hooks and lures.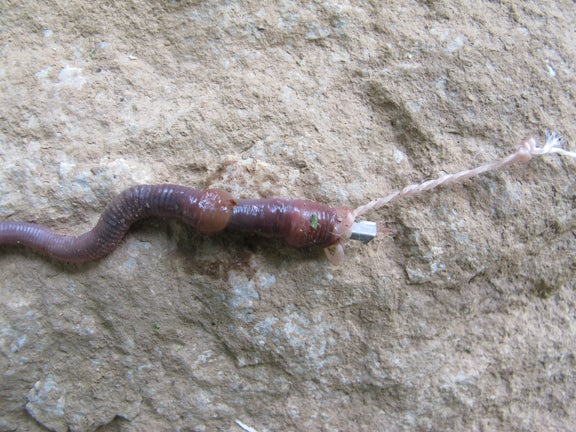 This slide shows a homemade gorge (it lodges inside the mouth of a fish) baited with a worm and ready to go.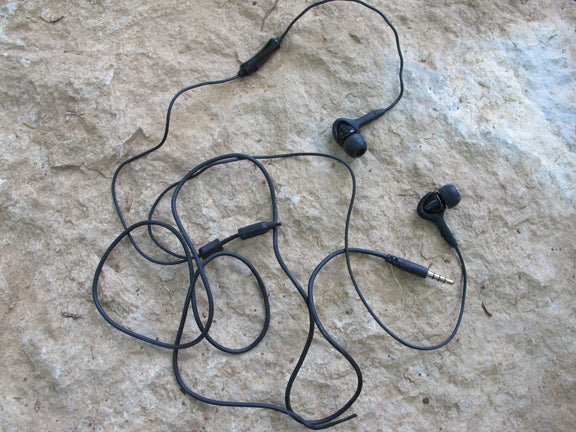 Hopefully you packed the headphones because the supple wires can be useful cordage.
Headphone wires can also be used to fashion a small game snare.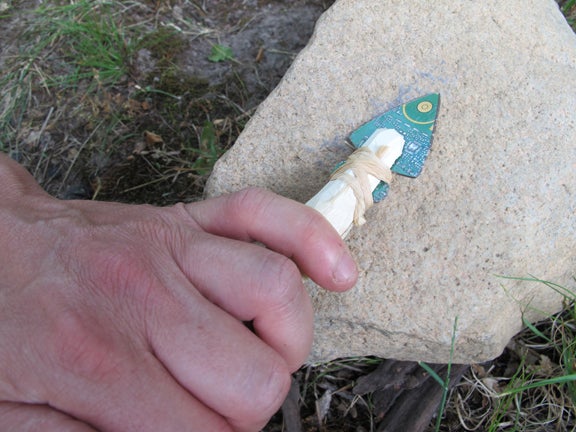 Snap the circuit board into an arrow shape, then abrade it on a rock until you have smooth, sharp edges.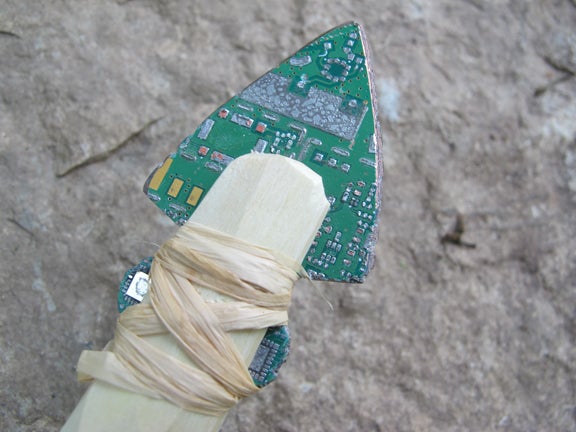 Lash the arrowhead firmly onto a stick and use it for hunting fish or small game.
Upgrade your skills with our online Wilderness First Aid Basics class! Learn to conquer common problems and handle emergencies with grace. Start it instantly, complete it at your own pace, access it forever. Sign up now!