Survive With… a Soda Can
A tossed soda or beer can is never a pretty sight in the wild -- but it could be your ticket to a much-needed meal if you find yourself stranded near a body of water. With some floss (or scavenged line), even a child can assemble a simple, usable fishing
Heading out the door? Read this article on the new Outside+ app available now on iOS devices for members! Download the app.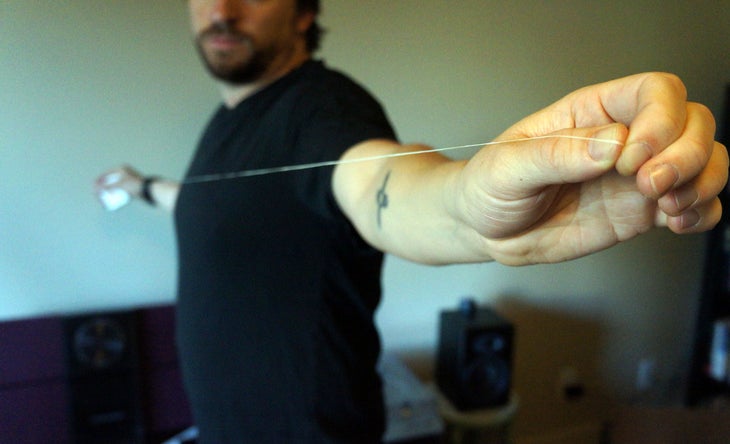 Measure out several arm lengths of floss or line — a minimum of 12 feet or so (depending on the size of your fishing pond).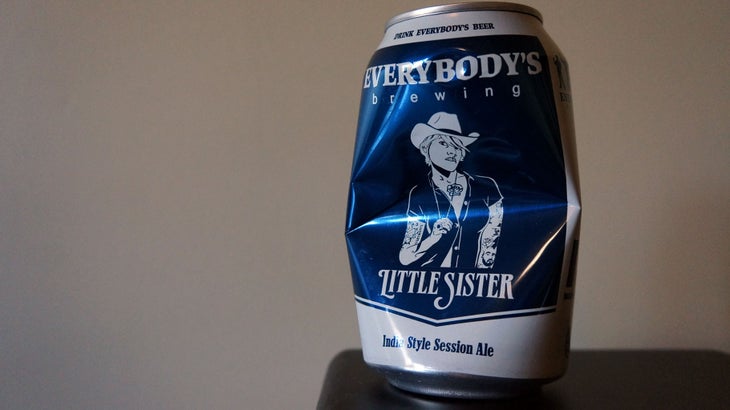 Squeeze your can in the middle gently, making it ever so slightly into an hourglass shape. Break off the tab and save it.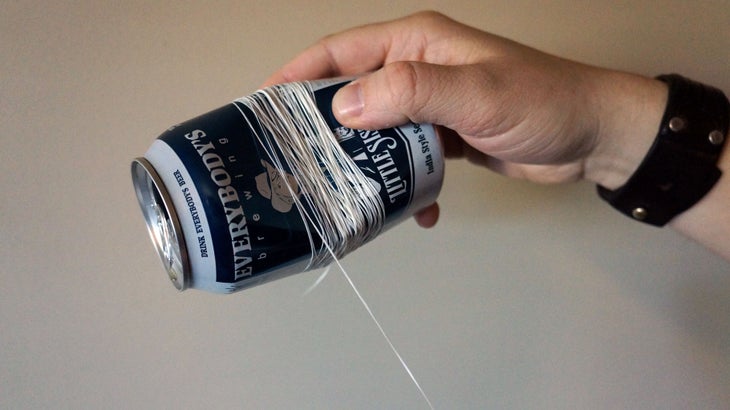 Secure your line to the middle of the soda can with a half hitch or a few fishermen's bends, and begin wrapping it around the middle to make your soda can reel. Leave about three feet hanging loose.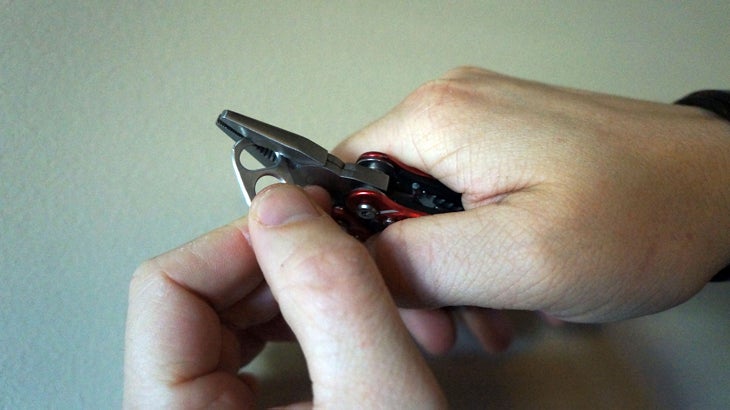 Now grab your tab and use a multitool to snip an opening in the bottom hole of your tab that will become your hook point. Snip at a steep angle to make it sharp, and use your multitool's file to make it even sharper.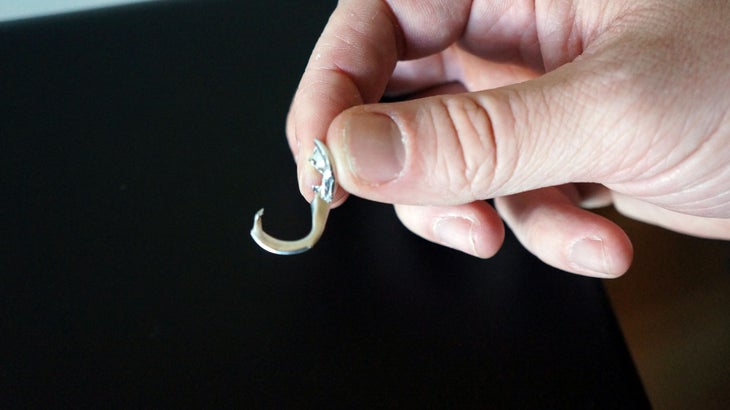 File or pinch the closed hole of your tab if it has sharp edges so it won't saw through your line.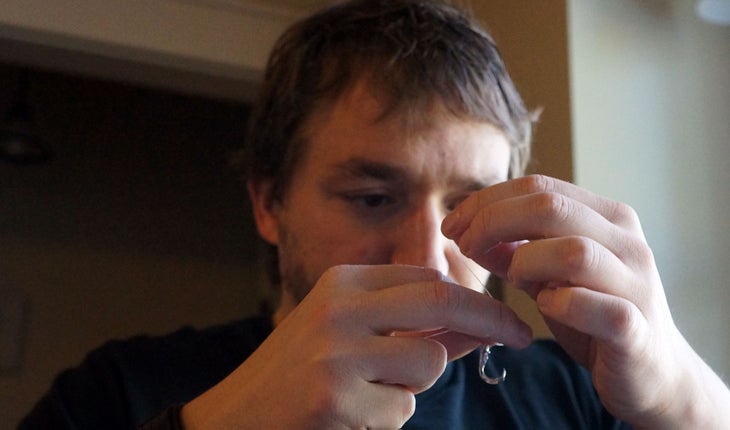 Tie your improvised hook to the end of your line.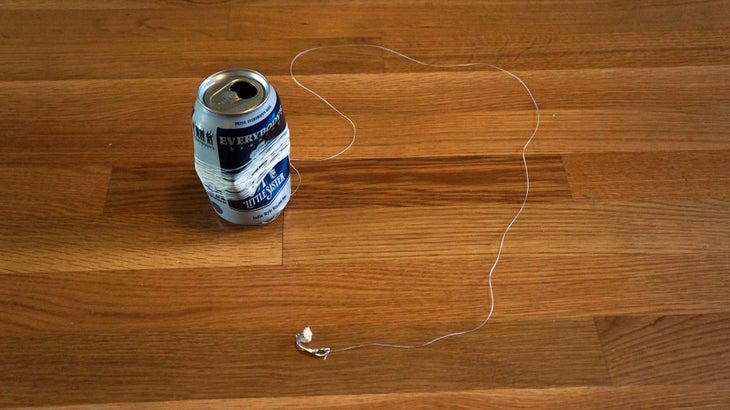 Attach live bait, and cast away! Experiment with tying rocks as sinkers and plastic trash (like plastic bottle tops as bobbers) to help improve your rig. Happy fishing!
Upgrade your skills with our online Wilderness First Aid Basics class! Learn to conquer common problems and handle emergencies with grace. Start it instantly, complete it at your own pace, access it forever. Sign up now!