Survival Tips from an Air Force Instructor
Even a survival expert carries his cell phone (next to the blood clotting agent, that is).
Heading out the door? Read this article on the new Outside+ app available now on iOS devices for members! Download the app.
Upgrade your skills with our online Wilderness First Aid Basics class! Learn to conquer common problems and handle emergencies with grace. Start it instantly, complete it at your own pace, access it forever. Sign up now!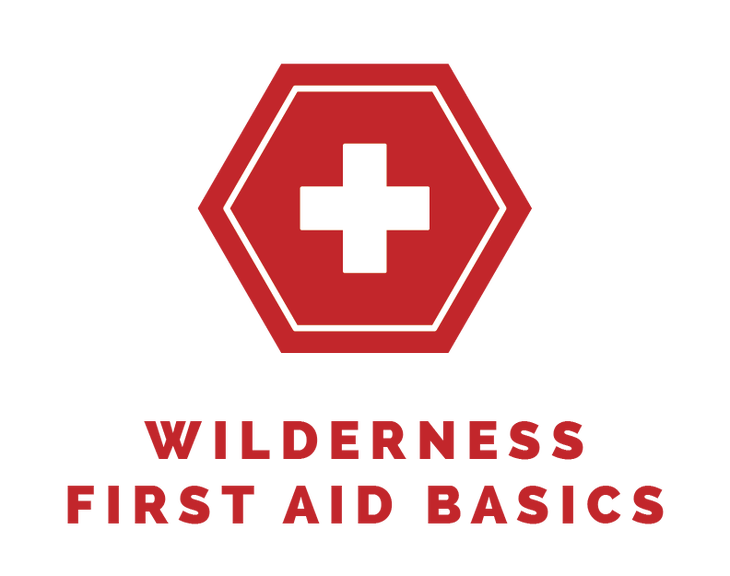 The Survival Expert
Ali Alami was a Survival, Evasion, Resistance and Escape (SERE) instructor in the Air Force for eight years. He's slept in snow caves and led trainees on overnight desert survival trips with little equipment. Here, he shares his top tips for hikers who find themselves in dire straits.
"I tend to cringe when I hear people say, 'Always stay put if lost' or 'Water is the most important factor," Ali says. "For example, if a rescue is nearby, signaling becomes the most important thing. If it's cold and raining, it might be shelter." While staying in one place when lost is a good thing to do in most cases, it's not always best (think 127 Hours).
Ali emphasizes that survival needs and the importance of items in your pack change based on the situation, environment, time of day, etc. The basic survival needs are sustenance (food and a means to get clean water, whether that's a filter or purification tablets), personal protection from the elements, a medical, signaling, and communication kit, and navigation tools.
The survival instructor's must-haves for backpacking include:
Clotting agent. "Bleeding injuries can kill you if you can't stop the bleeding," Ali says. During the Iraq war, the U.S. military developed portable packets of blood clotting agent for field use. You can buy similar small packets at outdoor stores. "If you get a gash and the bleeding is not stopping, add some clotting agent and wrap it in a bandage," Ali says.
Cell phone. Even a survival expert always takes his cell phone on the trails. "There's nothing wrong with turning off your phone and unplugging while out hiking," Ali says. "But the fact is, most people get rescued via cell phones." Even if you don't have cell service, your phone's ping to a nearby tower may be a lifesaver. Of course, some trips and conditions may warrant a satellite communication device.
Re-sealable bags. "In a survival situation, you can use a resealable bag to capture or store water," Ali says. You can also use them to keep your feet dry—especially if your boots get wet on the inside, which happened to him on a snowshoe trip one night while he slept in a snow cave. "I used the bags as liners over dry socks so I was able to complete my hike with wet boots. My feet stayed warm and dry."
Allergy medication, aspirin and chlorine tablets. Ali frequently hikes with his young son, so he carries Benadryl for children in his med kit in case either of them suffers a bee sting or runs into poison ivy. (If you're severely allergic to bees, you'll need to carry prescription epinephrine.) "Aspirin is good for aches, pains and in emergencies for a heart attack." He also always carries chlorine tablets for emergency water purification, even on short hikes.
A combination magnesium/flint stick and a multitool or pocket knife. Use this as your firestarter instead of matches. "Matches break and get wet, but this will work," Alami says. To start a fire, use the backside of a knife to shave off a small bit of magnesium into some kindling, along with dead leaves or dried pine needles. Then scrape the flint side with your knife into the kindling to spark a fire.
Signal for Survival with Nature, or a Credit Card
For signaling, a good thing to do is to create a sign in a clearing that will remain there at all times. Use natural vegetation to create contrast by putting pine bows on snow or digging a trench to create shadows. You can also use your tent, rain fly, or space blanket.
"The benefit of a signal you create with snow or on land is that you can leave the area," Alami says. "If I'm lost and see a clearing, I can create a big signal and leave a note with an arrow in my direction of my travel."
If there's sun, a small signal mirror is Alami's go-to, with the catch being you have to be in the right place at the right time to get attention. "If you don't have a signal mirror, you can use the shiny portion of a credit card," he says.
Alami has a detailed blog on signaling and communication on FitClimb.com, a site he co-founded that offers wilderness survival tips and free hiking and climbing training programs.
The bottom line? Survival situations are scary. You need to be prepared in terms of what you pack, and also be prepared to think things through. Absolutes may be comforting, but they really don't exist when you're trying to survive.
"One has to consider the factors and situation to make the best decision at the time," Alami says.
Sarah Hawkins is a Cincinnati-based freelance writer who now packs clotting agent for herself and her dogs in her hiking med kit. Read more of her work at www.sarahbhawkins.com.