Survival Pack
A lightweight, waterproof survival kit you can customize for your needs
Heading out the door? Read this article on the new Outside+ app available now on iOS devices for members! Download the app.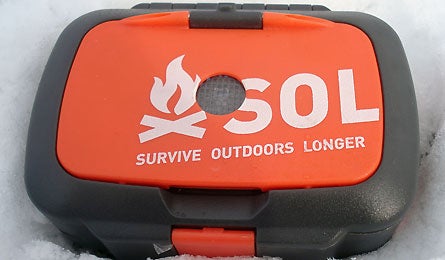 From building fire and shelter to getting your bearings and signaling for help, this 6-oz. kit has the tools and information you need to survive. Note: this is NOT a first-aid kit, but there is room to add a few small items, like tweezers or meds.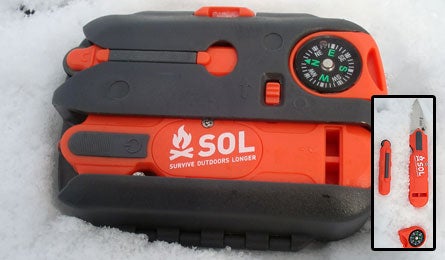 One side of the case holds a knife with LED light and whistle plus compass and fire starter all locked securely in place. The "pea-less" whistle works in freezing temps and can be heard up to one mile away. The compass is pretty basic.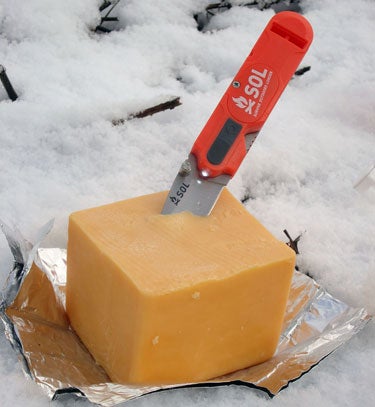 The folding knife opens into a sharp and sturdy 1.75-inch blade. A 10-lumen LED on the blade's inside edge (for right-handers) points at what you're cutting. At 1.4 ounces, the knife/LED/whistle combo is a great weight saver.
The waterproof compartment holds 4 pieces of tinder for starting fires, steel wire, and nylon cord for repairing gear repair or building shelter, 4 hooks, line, leaders, and sinkers for fishing, and a sheet of heavy-duty aluminum foil for boiling water.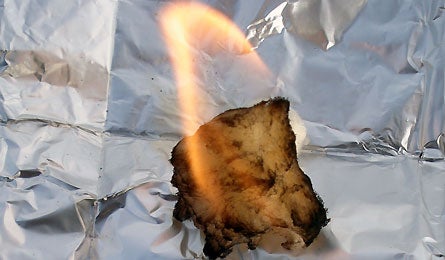 The magnesium fire starter–Fire Lite–is the lightest I've tried (one-third of an ounce), works when wet and can be used with one hand. I ignited the included waterproof tinder in three tries after shoving both the starter and tinder in snow.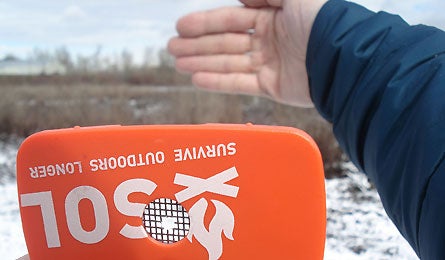 Use the sighting hole to aim the rescue mirror when signaling for help. I decided to practice for the inevitable.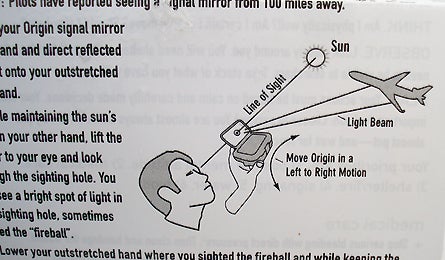 A waterproof sheet of handy survival tips from Buck Tilton is also included. I especially liked the tips on building fire and finding water. My favorite tips pertained to diet: "Don't eat the caterpillars." You know there's a story there. Eh, Buck?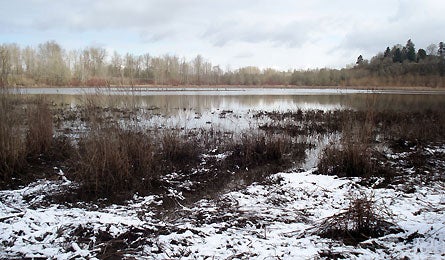 Bottom line: This well-designed kit can easily shed weight compared to your typical hiking knife, compass, backup light, gear repair kit, and signal mirror. And it might just save your life in the wild outdoors.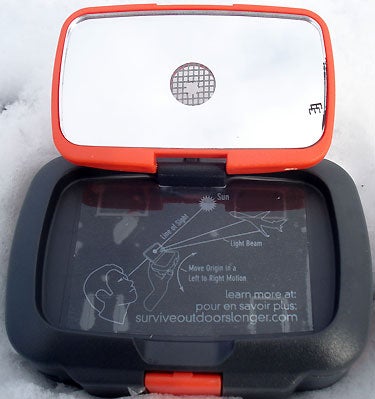 The Specs:
Price: $60
Weight: 6 oz.
www.surviveoutdoorslonger.com
SOL means Survive Outdoors Longer. With the SOL Origin survival kit, you get 5 of the 10 "Essentials" in a compact, lightweight, and waterproof hard case. It was enough to make me want to get lost. Text and photos by Dan Larson.