The Ultimate Survival Kit for Backpackers
Want to make it out alive? Consider packing this 16-item kit, assembled with help from a Yosemite rescue ranger.
Heading out the door? Read this article on the new Outside+ app available now on iOS devices for members! Download the app.
Essential Survival Gear
The undisputed experts when it comes to key survival gear? The rangers who save hikers who go astray. Jeff Webb, a search-and-rescue ranger at Yosemite National Park, has worked on more than 200 rescue missions. He's also seen action in Big Bend, Yellowstone, Canyonlands, Joshua Tree, and Rocky Mountain National Parks. With his advice, our editors put together this ultimate survival kit for hikers.

Headlamp: Black Diamond Ion
At just 1.9 ounces including batteries, the Black Diamond Ion is small enough to stuff in a pocket, but powerful enough (100 lumens) to actually make a difference. Bonus: The headband adjustment is easy to operate even with chilled hands. $25—Buy Now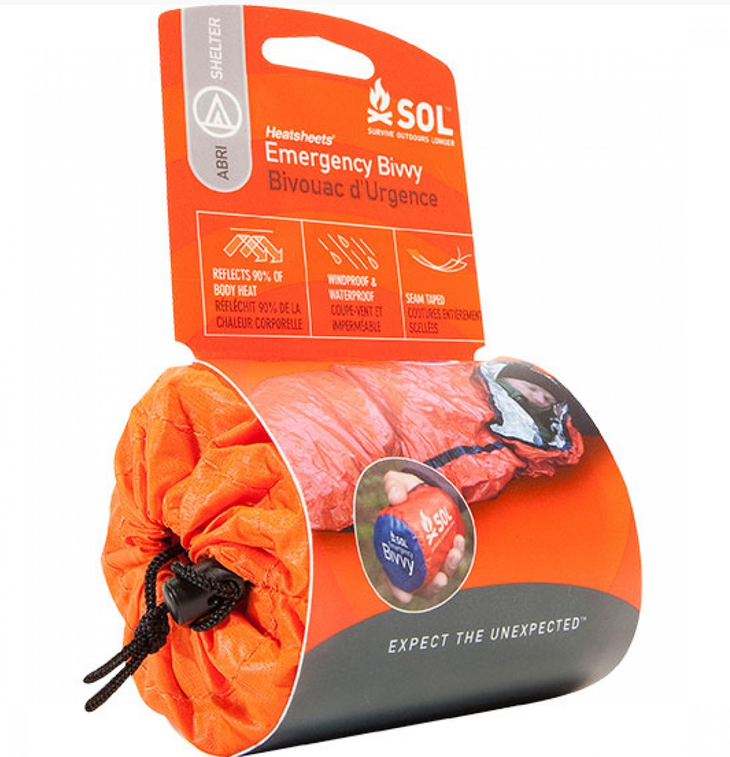 Emergency Blanket: SOL Emergency Bivvy
Having spent several uncomfortable nights in space blankets, Webb opts for preformed, sleeping-bag-style sacks. The wind can't catch the edges and you don't come unwrapped. Tip: Emergency blankets don't breathe well. If you're stuck out for more than one night, turn the bag inside-out during the day so it can dry. $14—Buy Now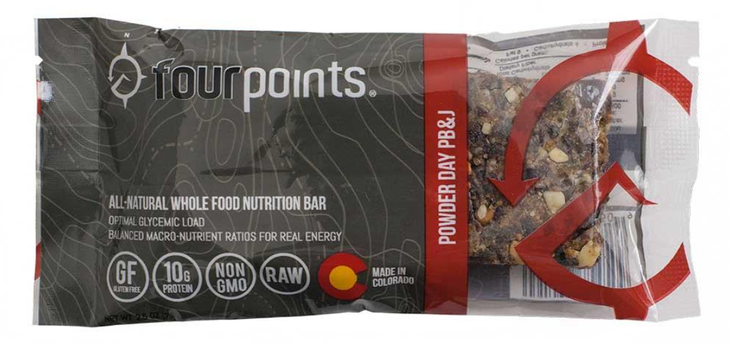 Food: Fourpoints Bar
Fourpoints' Colorado-made bars use plums and figs as their base for sustained energy that won't lead to a crash. We dug their PB&J flavor. $18/5 bars—Buy Now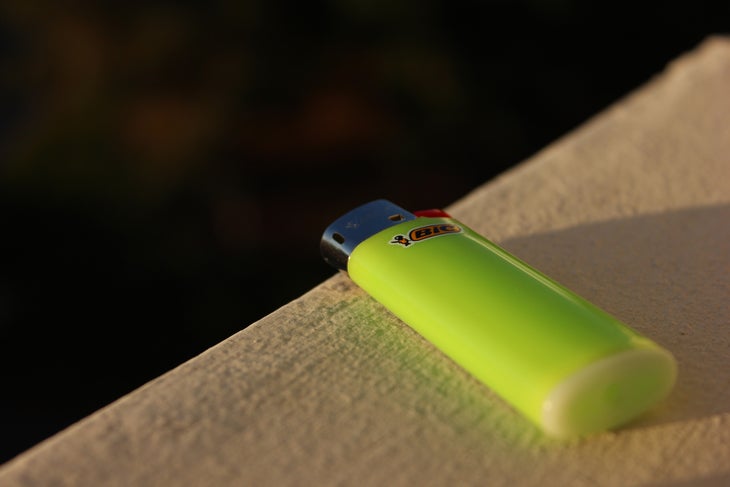 Lighter: Bic
"Cheap and small," says Webb. Tip: In cold temperatures, keep it in an inside pocket, so your body heat keeps it warm. $2—Buy Now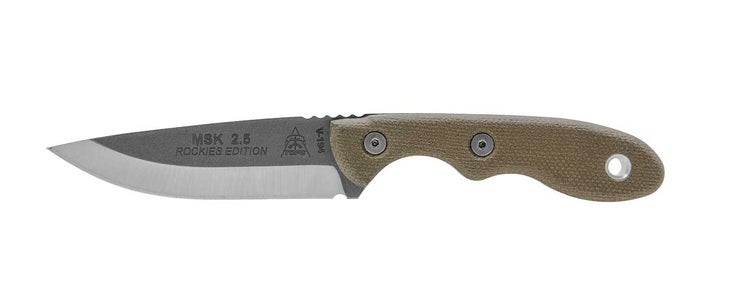 Knife: TOPS MSK 2.5 Edition
This 3-inch fixed blade is tough enough for most jobs on the trail, but small enough to carry with you. $67 – Buy Now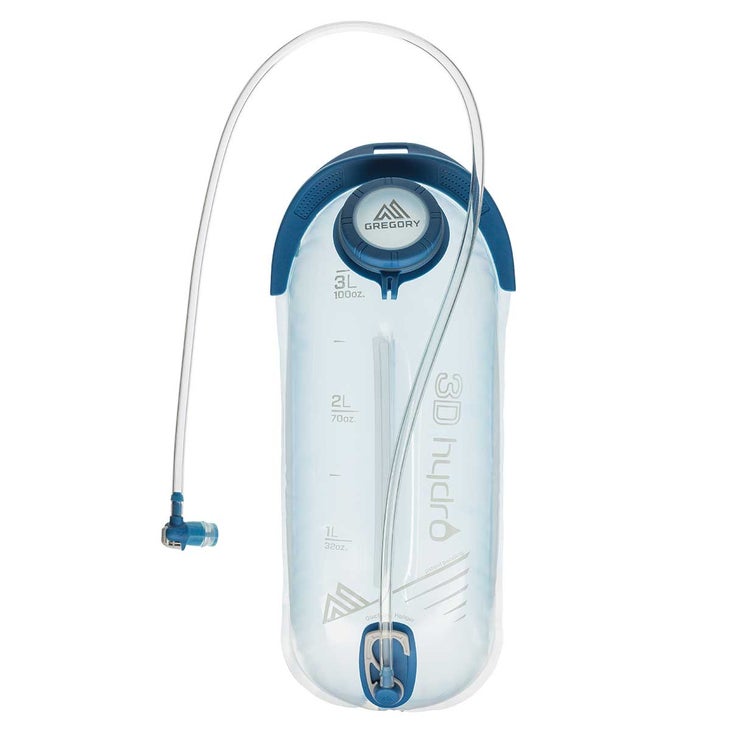 Reservoir: Gregory Hydration 3L
For desert trips or other environments where water is hard to access, the Gregory Hydration keeps 3 liters of water nestled snugly against your back, and opens for cleaning like a water bottle. $36—Buy Now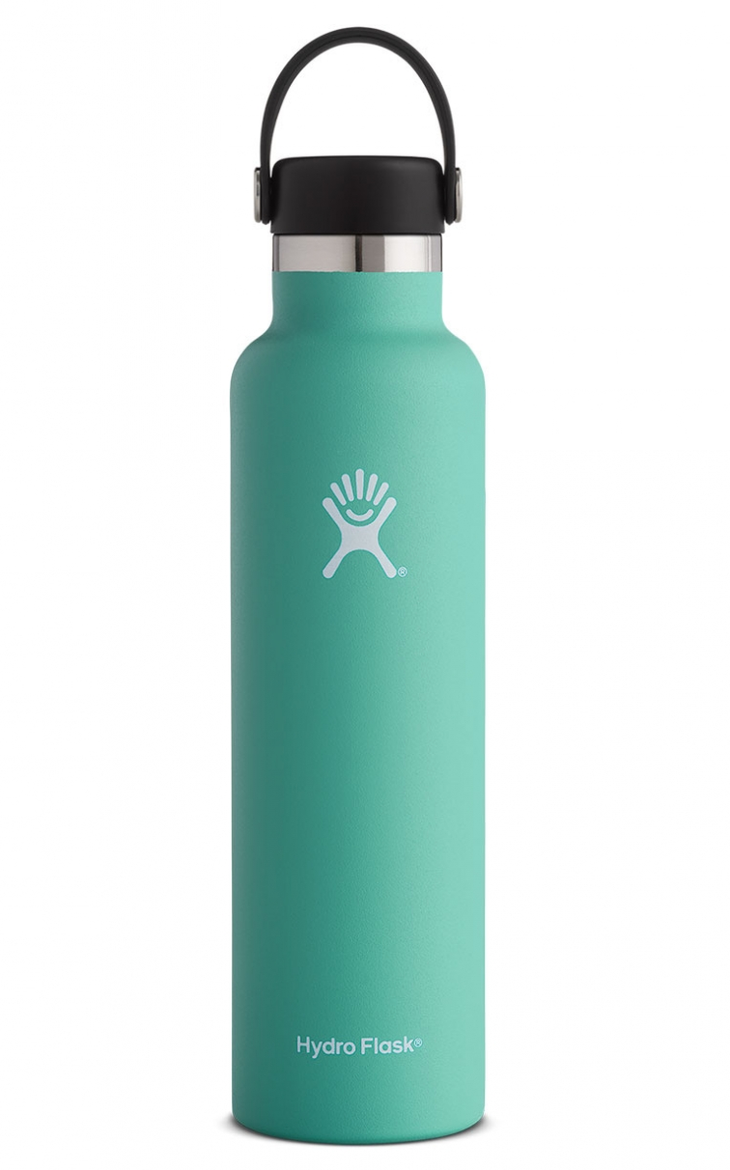 Water Bottle: Hydroflask 24 Oz. Standard Mouth Flex
Webb brings an empty steel bottle along as a backup. This near-indestructible 24-ouncer does the trick. Bonus: It can insulate hot beverages for hours. $35–Buy Now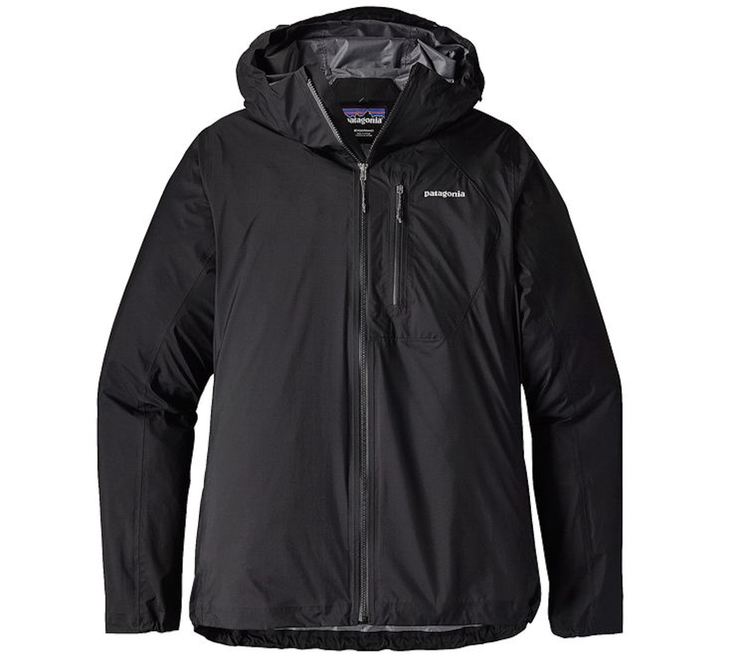 Shell: Patagonia Storm Racer Running Jacket
This 6-ounce jacket is the lightest waterproof-breathable coat that Patagonia has ever made, and packs up small enough to act as perfect, take-everywhere storm insurance. $249—Buy Now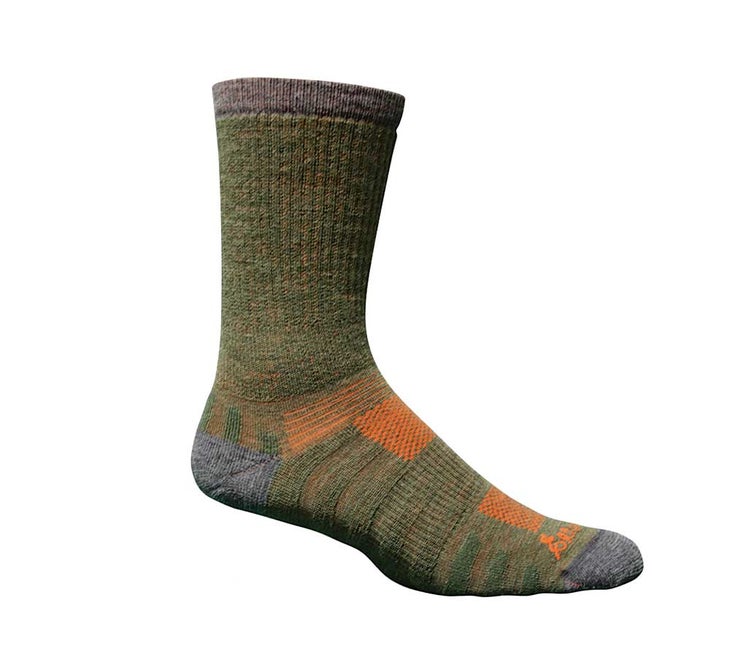 Socks: Ellsworth Hike/Pack
This heavy sock's blend of merino, nylon, and spandex mixes wool's warmth with the quick-drying properties of synthetics for a piece that defeats cold as easily as moisture. $22—Buy Now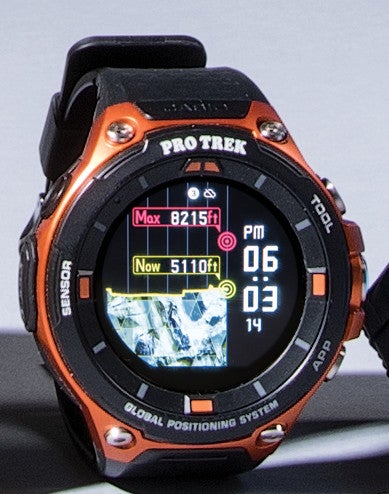 GPS Watch: Casio Pro Trek WSD-F20
Webb recommends a watch with altimeter, barometer, and compass. The WSD-F20 packs all of those, plus a GPS with the ability to download and store maps, into a wrist-size package. (Not willing or able to drop that much on a watch? You can use most smartphones as barometers and altimeters—just bring an extra battery.) $500—Buy Now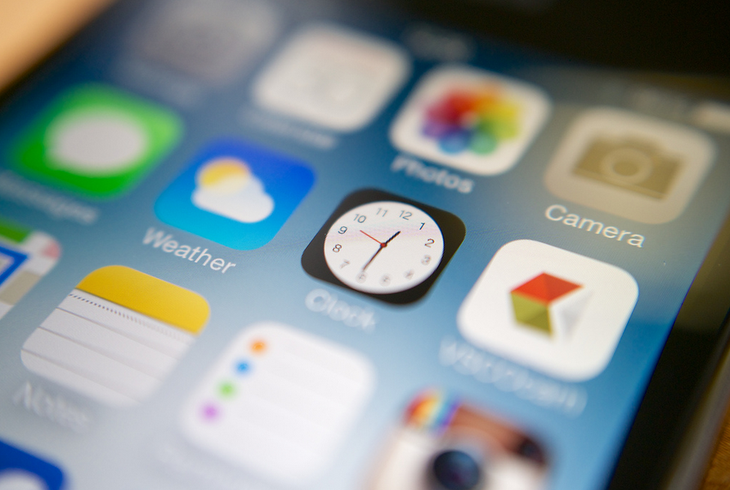 A Smartphone (Any Kind)
Webb says cell phones are "pretty much mandatory" as survival items today. They're lighter, cheaper, and less bulky than satellite phones. Just don't rely on a cell alone to save you, he cautions. You might not get a signal.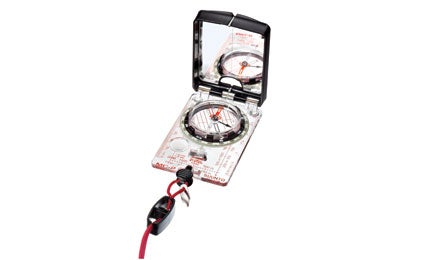 Compass: Suunto MC-2 G Mirror Compass
Of course, even the best GPS units break or lose reception sometimes, which makes a compass an essential backup. Webb recommends a compass with a signal mirror and built-in sighting line, like the MC-2 G. Pair with a map of your destination for a complete navigation solution. $95—Buy Now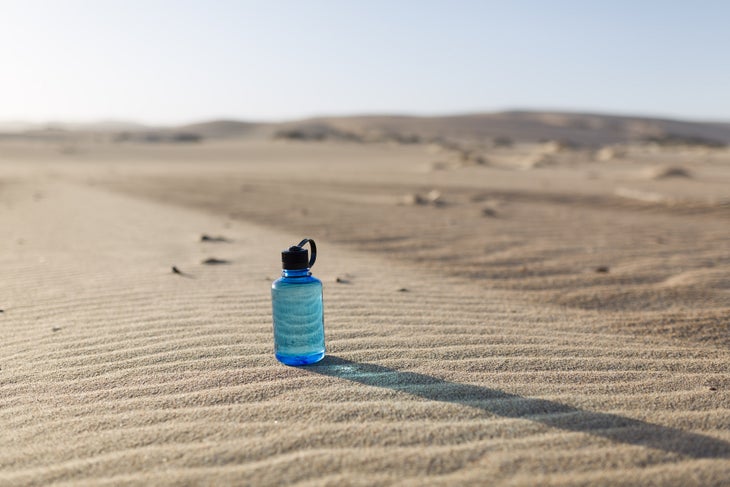 Water Purification: Potable Aqua Iodine Tablets
Lighter than a filter, and if you're really thirsty, you won't mind the taste. $6.99—Buy Now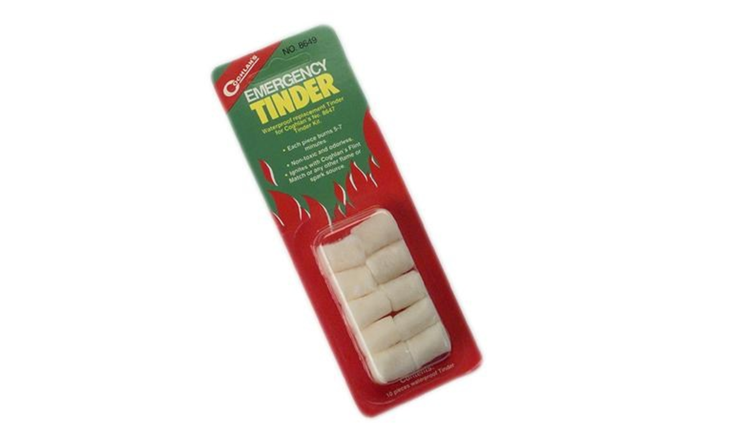 Firestarter: Coghlan's Emergency Tinder
It burns readily, is easily portable in an empty pill bottle, and so light and small there's no excuse not to carry a few. $6—Buy Now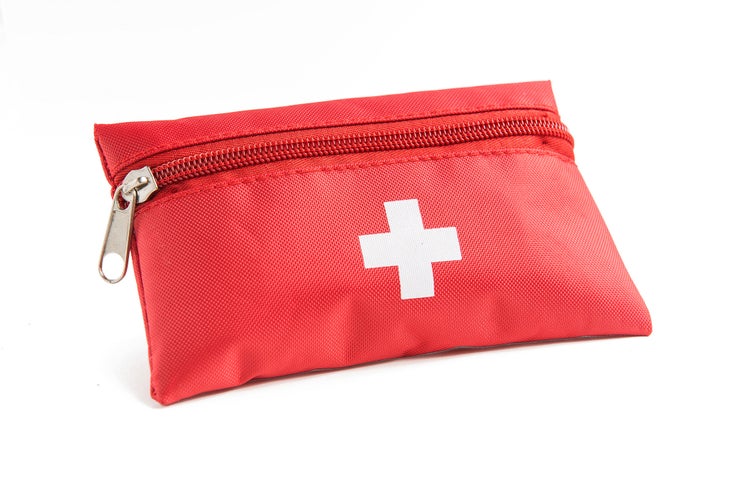 First Aid Kit: Homemade
Webb's includes an aspirin- and ibuprofen-filled pill bottle wrapped in duct tape and medical tape, a couple of gauze pads bound in a rubber band, and a standard gauze roll and a Kerlix gauze roll. It's enough gear to "stop a bleed and wrap it tight with the tape, or wrap a sprain and take the pain meds," he says. Webb packs it all in a Norelco shaver case.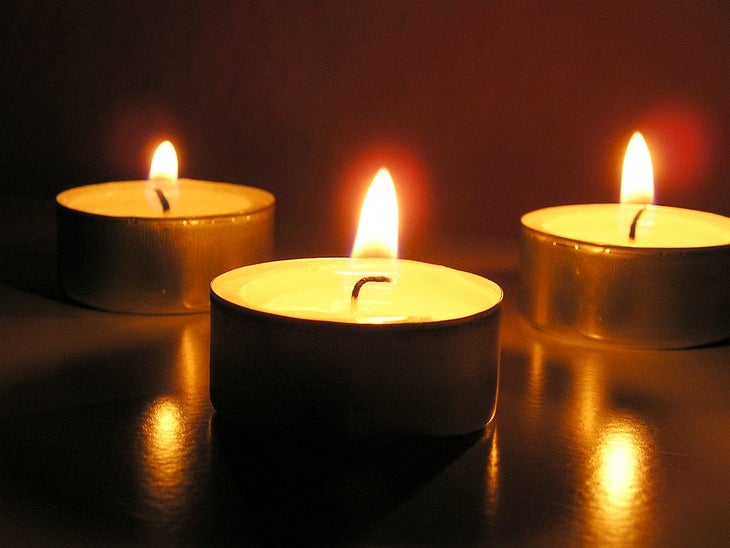 Campfire Helper: Tea Light
Not just for ambiance: These little candles weigh practically nothing, and can do everything from helping to dry wet wood to providing a little extra warmth and light in an emergency snow shelter. $6.29 for 30 – Buy Now
Upgrade your skills with our online Wilderness First Aid Basics class! Learn to conquer common problems and handle emergencies with grace. Start it instantly, complete it at your own pace, access it forever. Sign up now!