Survival Gear for the Zombie Apocalypse
The Walking Dead returns Sunday, and our man picks the tools you'll need to survive the zombie apocalypse.
Heading out the door? Read this article on the new Outside+ app available now on iOS devices for members! Download the app.
Whether you're caught in CQC (close-quarters combat) with a rotting housewife or sneaking up on nefarious bandits, you're gonna need a good knife. Enter the Helle Dokka. A 3.3-inch triple-laminated blade (a hard, high-alloy steel core for a lasting edge with two layers of tough stainless steel to prevent corrosion) is so durable that it'll stay sharp through months of carving sticks for survival fires, cutting up fish, and puncturing walker skulls. A curly birch handle looks gorgeous once you wash the brains off, and the custom-feeling grip assures unwavering control and accuracy for eyeball stabs. $154; 4.7 oz. (without pouch).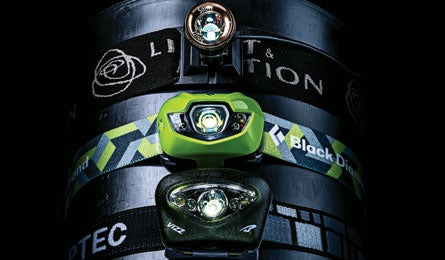 Flashlights are for suckers who like being bitten in dark corridors because they don't have their hands free for dual-wield weapons. The Princeton Tec Vizz is your light in the dark: The waterproof Vizz can withstand at least 30 minutes of bayou submersion and still crank out 150 lumens on high—enough light to spy a pack of walkers through a downpour. Plus it lasts longest at 112 hours – critical performance for when you hit the vacant grocery store on a supply run only to discover the batteries have already been looted. $50; 2.8 oz.; IPX7; 3 AAAs; 150 lumens.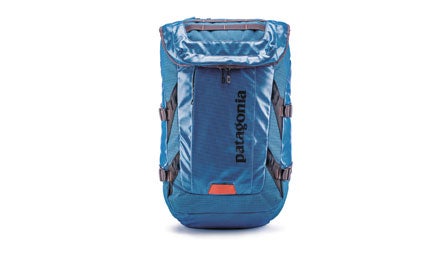 When society breaks down, your pack is the only home you can rely on to keep your stuff safe. The Patagonia Black Hole might be your best bet: The practically bulletproof 1,200-denier polyester fabric with TPU-film laminate and DWR finish thwarts bad weather and worse teeth. Whether you're hiding out in the wilderness or spelunking around an abandoned town, this rugged top-loader works well as a travel bag, a crag pack, or a dayhiker. A lack of accessories and outside cords keeps grasping undead hands from getting a grip, but left and right cinches hold a shotgun and a bow. $149; 2 lbs. 3 oz.; 35 liters; 1 size.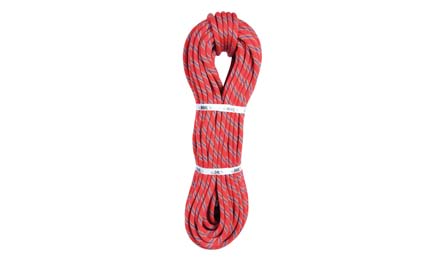 We can't count the times Walking Dead protagonists get caught by packs of walkers on rooftops with nowhere to go. You won't have that problem with the Beal Unicore Tiger rope, an ultra-durable lifeline meant to withstand years of canyon abuse. If the sheath of the Unicore gets cut by a rusty roof edge or gnawing zombie, it still stays in place and continues to protect the core from abrasion, thanks to a unique filament bond between the core and sheath. With the Unicore, you can rappel to safety and live to crush geeks another day. $190 to $300; 61 g/m.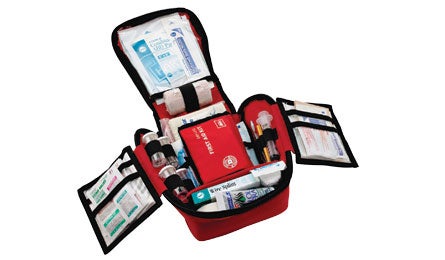 Living in a zombie-apocalypse wasteland is hard on the body – expect cuts, bruises, scratches, gunshot wounds and worse. The REI Backpacker Plus Extended First Aid Kit provides all you need for minor to serious wounds in a compact, lightweight package. The primary bag (8.5 x 6 x 3.5 inches) has everything to cover a weeklong trip for six, and the wallet-style minikit packs enough basics for daytime supply runs or overnights in search of shelter. Treats everything except walker bites, which require one-bullet medication. $48; 1 lb. 7 oz.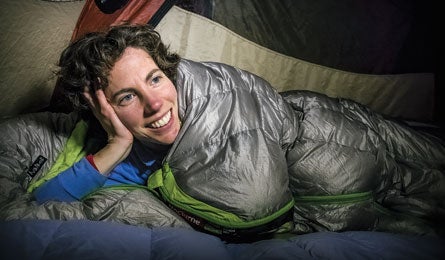 In between rusted-out prison buildings and farmhouses, you're still going to need to sleep. The NEMO Nocturne will have you sleeping like the dead before the crash: An innovative "spoon" cut means the bag accommodates kneehuggers, sidesleepers, and anyone twisting and turning all night from undead nightmares. Individual down feathers are treated with DownTek to resist moisture from night sweats and downpours alike. Nocturnes can also zip together—something fragile couples like Glen and Maggie will appreciate. Nocturne 15: $400; 2 lbs. 11 oz.; 15°F. Nocturne 30: $350; 2 lbs.; 30°F.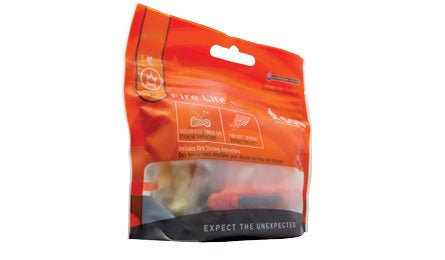 At the end of the world, often the only comfort to be had is next to a roaring fire. It's also a matter of life and death. Make sure yours lights every time with Adventure Medical Kits' SOL Firelite flint and Tinderquik tinder. When lighter fluid runs out and matches can't be found, the 2.3-inch-long sparker operates one-handed, much like a lighter: A simple flick of the steel wheel creates friction against the internal flint to create an earplug-size spark that you can easily shoot directly at your tinder. Tinder-Quik (tightly-wound cotton coated with paraffin) nets you a minute and 45 seconds of burn time—plenty, assuming you've collected fuel from the woods or back in town. $10; 0.7 oz.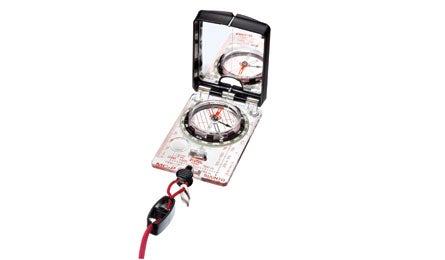 Once you find a safehouse from walkers and scavengers, you won't want to lose it. Make sure you don't with the Suunto MC-2 Global Compass. One of the most accurate compasses we've ever tried, declination is straightforward and three rubberized feet keep the compass from sliding all over a map while you're bouncing in the back of a hijacked pickup. Glow-in-the-dark dials improve nighttime navigation without alerting biters to your presence with a light. Bonus: The compass' included inclinometer can help you line up sniper shots from afar. $84; 2.7 oz.
Upgrade your skills with our online Wilderness First Aid Basics class! Learn to conquer common problems and handle emergencies with grace. Start it instantly, complete it at your own pace, access it forever. Sign up now!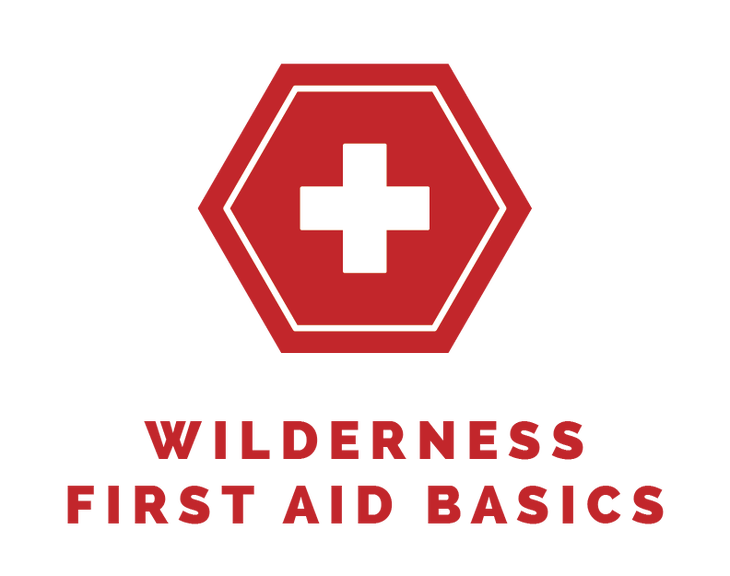 If you're a Walking Dead fan (and given the show's monster ratings, chances are good), you're probably thrilled to see Rick, Daryl, Glen, and the gang return on Sunday. Should you feel the need to prep for the real zombie apocalypse, we rounded up our top survival gear picks, vetted and proven by BACKPACKER's ace gear testers.