Profiles In (Dis)Courage: Brenna Fisch
Broken, but not beaten, four backcountry travelers tap unexpected reserves to overcome horrific injuries.
Heading out the door? Read this article on the new Outside+ app available now on iOS devices for members! Download the app.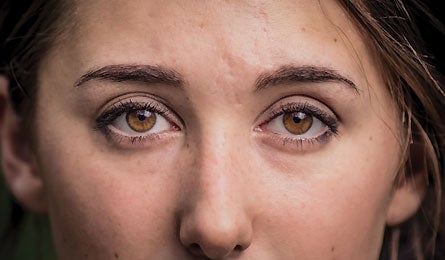 Brenna Fisch (photo by Ben Fullerton)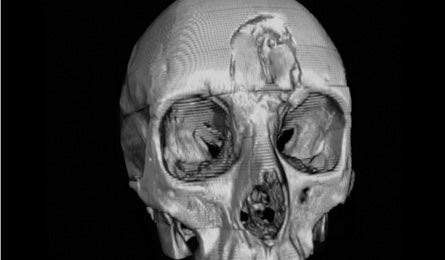 Fisch's Skull
Brenna Fisch, 21
Accident Fell while hiking

Injuries Frontal bone (forehead) fracture, six broken vertebrae, and a detached ear
The University of Colorado student was enjoying a short hike in September 2010 when she stopped to rest on a rocky perch just below a popular climbing area in Boulder Canyon. Then she slipped—and bounced 40 feet down the steep hillside.
Twelve hours later, two hikers found Brenna Fisch bleeding, hypothermic, and laying in the trail with a dent in her forehead. She stayed in the hospital for a month as doctors monitored her brain swelling and patched the fracture with a titanium plate, using IV antibiotics to ward off infection.
Two years after the accident, Fisch says she's still not 100 percent, but she is hiking again, and her memory and focus continue to improve. "I lost the feeling that nature is always a safe and peaceful place, but I'm enjoying life and the outdoors more than I ever have," she says. "And now, when I'm hiking alone, I always tell someone where I'm going and when to expect me back."