Out Alive: Paralyzed
When a stunt on Mt. Sneffels went wrong, Cameron Zick found himself paralyzed in the wilderness.
Heading out the door? Read this article on the new Outside+ app available now on iOS devices for members! Download the app.
Upgrade your skills with our online Wilderness First Aid Basics class! Learn to conquer common problems and handle emergencies with grace. Start it instantly, complete it at your own pace, access it forever. Sign up now!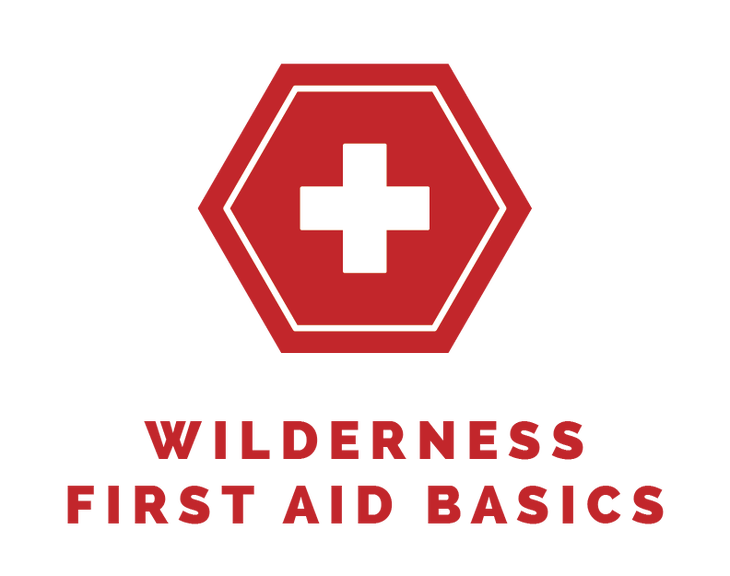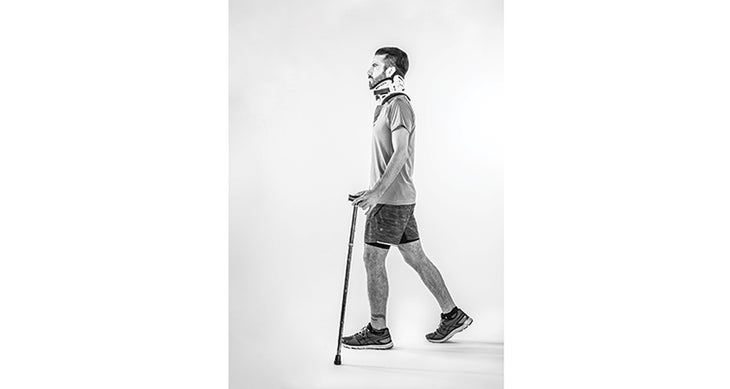 We left for the summit of Mt. Sneffels, a Colorado Fourteener, at 9 a.m., starting our spring climb early to avoid an evening snowstorm in the forecast. There were six of us, all friends from college, on a reunion four years after graduation. We started up the trail amid spring flowers and vibrant green trees, but soon they gave way to waist-deep snow etched with little rivulets of snowmelt.
Two miles of deep, crusty snow delivered us to a talus field. Half of the group, myself included, came underdressed for snow, and so, less than halfway to the summit, we all decided to side with safety and descend. No matter. We'd come out here for fun and camaraderie.
On the hike back down, we passed a 5-foot-tall boulder with a great view of Sneffels and the Uncompahgre National Forest. We all scrambled to the top and set up the camera tripod—if we couldn't make the summit, we at least would get our hero shot.
As we downclimbed, Michael jumped off the rock into a pile of fluffy snow, landing on his side. It looked like fun. This whole hike I'd erred on the conservative side, since I was dressed in shorts, but now felt like the right time to soak up the snow. I figured I'd warm up on the hike down.
I planned out my moves and scrambled down to a spot on the rock that looked like it had a good angle to dismount from the boulder. But as I maneuvered, my foot slipped on a bit of ice and sent me falling head-first.
The second I landed in the snowbank, I knew something was wrong. My head was submerged in the snow, my body straight up in the air, like a light post driven into concrete. I couldn't move my arms or legs.
I screamed for help, but when I opened my mouth I swallowed snow, suffocating me. For a moment, I stopped to listen for help coming, but all I heard was laughter from my friends.
What if no one comes to help? The idea sucked at my energy and my air. But then I reminded myself, I'm 25 years old, there's no way my life is ending in a 3-foot pile of snow. I gathered a breath and stopped struggling, hoping my friends would realize I was in trouble. The laughter stopped.
I felt my head move out of the snow and into the light as Michael lifted me by my ankles. I immediately told my friends that I'd lost all movement below the neck and to be very careful. From my awkward upside-down angle, I looked around at the group, all of whom stood in stunned silence.
Immediately, two of my friends, Drew and Ben, took off down the mountain in search of help. Michael, Sean, and Spencer stayed with me. Michael slowly lowered me down flat onto the snow that just moments before had trapped me. He then lay behind me and rested my back and neck on his stomach, figuring it was the most flat and comfortable way to hold my spine in alignment.
As the evening progressed, the forecasted storm rolled in with flying snow and falling temperatures. Snow accumulated on my limp body but I felt no sensation from anywhere but my face. Michael, still lying on the snow cradling me, started to get very cold.
By this time, I was later told, Drew and Ben had reached the bottom of the trail. They ran into a stranger who gave them her phone, and they called for help.
Back on the mountain, Sean and Spencer spotted a lone pine in a talus field that seemed large enough to shelter us from the snow. Michael and Spencer were always the prepared ones on our outings. On this dayhike, they'd brought survival tools and overnight camping supplies. We began brainstorming how to get me under the tree. The planning kept my mind off my injury. 
Spencer pulled an inflatable sleeping pad from his pack and blew it up. The group delicately stabilized my neck, rolled me onto my side, and slid the pad under me. Then, they finally got cell reception and called our friend Josh, a neurosurgeon. By luck and fate, he picked up and instructed my friends on how to move and care for someone with a neck injury.
While they were talking on the phone to Josh, I began to panic. I felt claustrophobic in my own body. Snow accumulated on my face andI couldn't move my arm to dust it off. My torso felt weightless, as if detached from my body. I calmed myself by closing my eyes and drifting into silence. By shutting my eyes, my mind could disconnect from the terrifying sight of my paralyzed body.
My friends returned and told me their plan to move me. Evenly and slowly, they lifted the sleeping pad with me on it off of the ground and walked toward the tree.There, Spencer covered me in a space blanket and my friends took shifts keeping me warm. Each person removed his extra layers and put them on me, while two friends curled up next to me to share body heat. Then they'd switch.
Under the tree, all we could do was wait for the rescue team and my thoughts began to get dark and heavy. Panic and resignation came by turns: Am I paralyzed for life? Is a rescue team coming? Will I die on this mountain? When the weight of these questions overwhelmed my silence, I shouted them and obscenities into the night. I screamed because it was one of the few things my body could do. 
My friends took turns calming me down. I tried to focus my mind on recovery and the things I should look forward to once I could move again, but the calm was short lived. I stared at my arms and legs, begging them to move, but nothing would. This sequence continued for five hours—until the rescue team arrived.
But there would be no immediate salvation: The rescue crew said that a helicopter couldn't land on the mountain because of the storm. I'd have to be carried.
A team of 10 packaged me up in an insulated body bag for the five-hour trek down the mountain. The inflated body bag pressed against my entire body, and except for a hole around my face, I was locked in.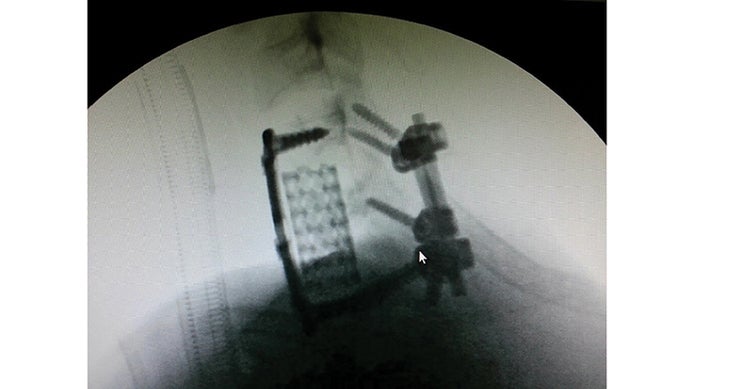 Alone with my thoughts, I found the stop-and-go hike down to be a psychological roller coaster. How painful would it be if I were dropped down the side of the mountain? What if we get lost or my body gives out before the hospital? Even if I make it to surgery, what is there to live for if I'm paralyzed? I spent the majority of my time fighting this last question and wishing I was at the hospital.
As best I could, I forced my mind to think of people, places, and experiences that I wanted to see and re-live again. I pictured myself on an open field, playing baseball with my 5-year-old sister. The thought of spending just one more minute with her and many of my friends and family gave me motivation to persevere.
At 1 a.m., we reached the trailhead and waiting ambulance. It was a 2.5-hour drive to St. Mary's Hospital in Grand Junction, Colorado. But before I knew it, I was in an operating room, drifting into an anesthetic daze in advance of a 12-hour surgery. I shut my eyes, and for the first time since the accident, my mind was quiet. 
I woke up in a hospital bed. Here, finally, I felt in control, able to influence the pace of my recovery. I thought back to the mountain, to the point where I almost gave up, and was glad I didn't.
I exerted every inch of effort in my body and lifted my left index finger half an inch off the bed. There was a lot of work ahead.
But hour by hour and day by day, I found the strength, seizing control back from my accident and channeling it into physical therapy.
Now, six months after the fall, I'm back on my feet.It might take months or years, but I told my friends we'll all be standing together on Mt. Sneffels again soon. And we will.
To donate to Cameron Zick's recovery fund, click here.
Key Skills: Stabilize a Spinal Injury
1. Immobilize the neck.
Hold the victim's head in your hands and keep it from twisting. To create a temporary neck brace, take a jacket, lie it flat on the ground, and zip it up. Roll the midsection from the bottom up, leaving the arms out wide. Slide the rolled-up jacket under the patient's injured neck and tie the arms together around the neck.
2. Support the spine.
Move the spine as little as possible and ensure it stays in a flat, even line. To move the injured person into such a position, enlist help. One person should support the neck at all time. The others should carefully roll the injured person, keeping the neck inline with the torso, onto his side. Slide a flat surface (such as a sleeping pad) underneath.
3. Move a victim.
Transport increases the risk of twisting the spinal cord (potentially causing permanent damage or death), so only move if the elements pose a serious and immediate safety risk. Never attempt to move a person with a spine injury by yourself—the more hands the safer. Slide your arms underneath the injured person or the sleeping pad, and intertwine your arms, cat's cradle style, underneath his or her spine. Everyone should lift and move at an even pace. Go slow and communicate continuously.