How to Do Everything: First Aid & Health
Close a wound, remove a tick, prevent poison ivy rash, and more essential tips.
Heading out the door? Read this article on the new Outside+ app available now on iOS devices for members! Download the app.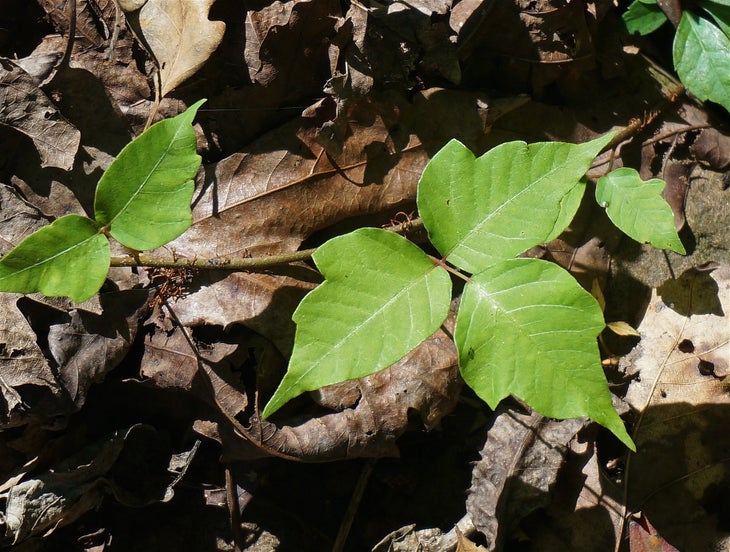 Close a Gaping Wound
Good news: You've stopped the bleeding. Bad news: You need stitches, and medical care is days away. In the meantime, follow these steps to close the wound and prevent infection:
1) Thoroughly wash the skin around the cut, then irrigate the wound with a syringe, water bladder, or a plastic bag with a pinhole. Use only water that is safe to drink.

2) Smear a line of tincture of benzoin compound along both sides of the wound, keeping it out of the wound itself, and let dry for 30 seconds (the resulting stickiness helps keep the bandage in place). Touching only the ends of the strips, pull the wound's edges together and tape shut with closure strips, butterfly bandages, or thin strips of athletic or duct tape.

3) Cover the wound with a micro-thin dressing or gauze smeared with antibiotic ointment.
Note: Due to the high risk of infection, do not close wounds involving animal bites; damaged tendons, ligaments, or bones; those caused by crushing injuries; and those too heavily contaminated to clean thoroughly. Instead, pack with moist sterile gauze, cover with dry gauze, and evacuate.
Find Relief in Your Food Bag
Carrots: Cook into mush to make a soothing application for inflamed eyes.
Chamomile tea: Drink this to quiet an upset stomach, fight gas, stop vomiting, relieve headaches, and alleviate menstrual cramps.
Cranberries: Steep Craisins in hot water for 20 minutes. Consume 3 to 4 cups a day for relief from a urinary tract infection.
Garlic: Eat it in any form to boost the immune system.
Ginger: Brew tea for headaches, upset stomachs, colds, sore throats, and motion sickness. Add 1 tablespoon of powdered ginger to hot water and steep for 10 minutes (drink 3 times a day) to treat diarrhea.
Honey: Dab some on a wound to promote healing and discourage infection–the moisture aids in tissue regeneration, and the natural hydrogen peroxide in honey makes it an effective antibacterial.
Tea: Suck on a tea bag for toothache relief–the tannins will help kill the pain.
Rice: Save some water after boiling the rice and drink it to treat diarrhea.
Prevent Poison Ivy Rash
Just brushed against the telltale leaves of three? Wash the exposed skin immediately with warm water and biodegradable soap to remove urushiol, the oil that causes the itchy rash. Rub alcohol pads over the skin after washing.
Remove a Tick
Don't even think about burning the bugger with a match or suffocating it with nail polish–such folk remedies only increase the chance of infection. Instead, grab the tick as close as possible to the skin with tweezers. Tug gently but consistently and the tick will tire and let go. Rub the bite site with antibiotic ointment or an alcohol pad.
Make a Walking Splint
If you're suffering from serious knee pain but can stand to limp out, a walking splint is your ticket to the car.
Roll a sleeping pad up from both ends until you have something resembling two jelly rolls. Leave 4 to 6 inches of pad between the two rolls.
Place the pad against the back of the leg and curl both rolls around the leg from the rear. Do not cover the knee.
Place a firm padded object (like a rolled-up T-shirt) in the pad, behind the knee, to keep the joint slightly flexed.
Tie pad securely around the leg with bandanas or backpack straps. Use two bindings above the knee and four below.
If you have a self-inflating pad, inflate it after tying in place for extra support.