How To: Build an Emergency Fire
You've done it now. Gone on a simple walk and gotten lost, or broken your ankle. It's cold. You didn't bring gear. Don't just curl up and wait. Get a fire going.
Heading out the door? Read this article on the new Outside+ app available now on iOS devices for members! Download the app.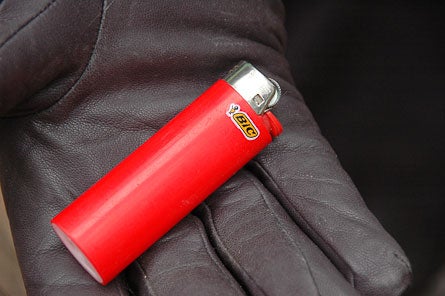 1) Sure you can haul flint, steel, bow drills, sparkers, or waterproof matches, but a butane lighter is the cheapest, simplest, lightest (0.4 oz) emergency item on the planet. Cold? Warm it against your skin. If it's wet, dry it under your clothes.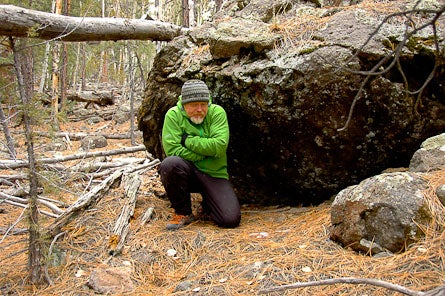 2) First step: Pick a spot out of the wind, where rocks, trees, or brush provide shelter and a heat reflector. It's best if wood and tinder are nearby. (Note: the pine needles on the ground here are all soaked.)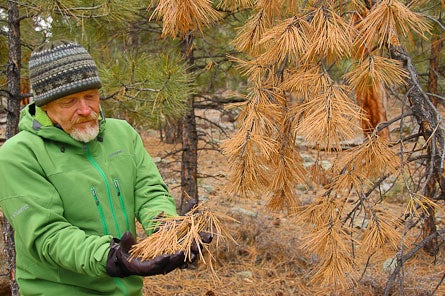 3) Worry about small stuff not big logs. Starting your fire is the biggest hurdle, so look for dry tinder and gather plenty of small, easily combustible twigs, dead leaves, dry grass, or dead pine needles. Be as picky as possible.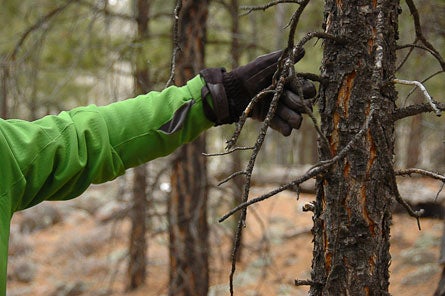 4) Dead, standing trees, and the base of thickly-branched trunks, often shelter lots of dry tinder. Gather fuel in three main categories: Tinder, then 'small stuff' up to one inch in diameter, then larger, long-burning wood.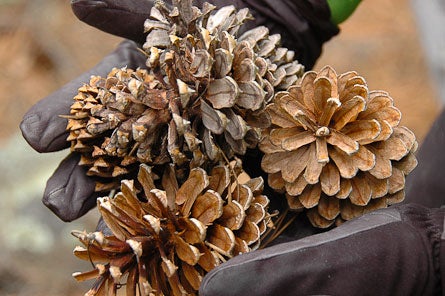 5) Dead, dry pine cones and finger-thick wood fall under the 'small stuff' category. They catch fire easily and create quick heat, but can't be used to light the fire itself.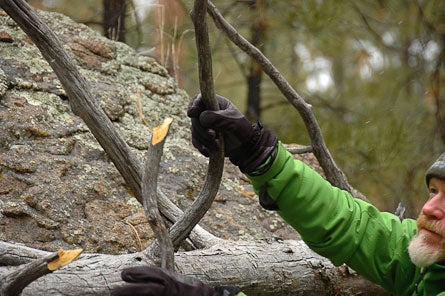 6) Lastly, go for thicker wood. For a full night out in cold, you'll need lots–about a waist-high pile. Gather it before darkness falls. If you're hypothermic, use the search effort to warm up, or gather added wood after you warm up with a small fire.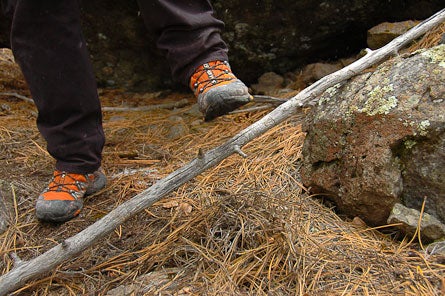 7) Break larger sticks is by propping them against a rock or log and stepping down firmly. Avoid breaking wood over your knee or baseball-batting it against boulders. Now is not the time for injuries.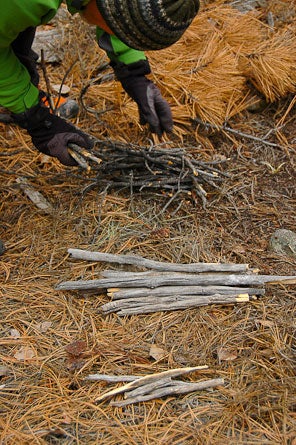 8) Sort your fuel roughly according to size and pile it a convenient, arms-reach distance from your fire location.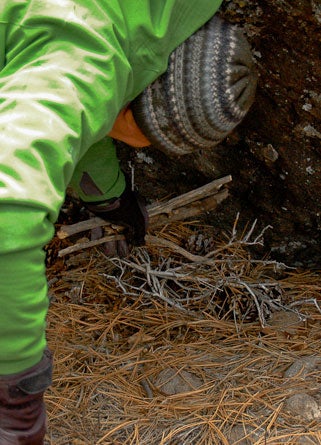 9) For a long overnight, gather excess tinder and shelter it carefully in case you need to re-start your fire. You can also use the fire itself to dry out wet wood or marginal tinder for later use.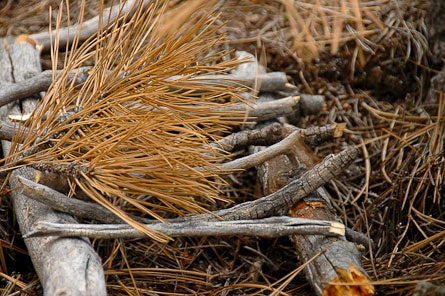 10) Make a platform to let you stick the starting flame into a wind-sheltered nook beneath the tinder. Lighting the top of a pile won't work.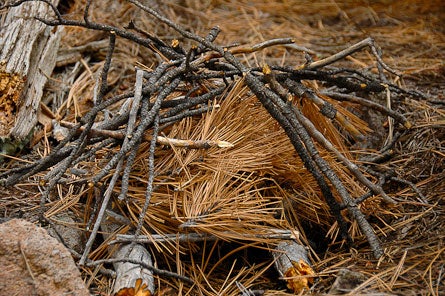 11) Heap alot of tinder and small twigs atop the platform so the initial fire is big enough to sustain itself. Keep the pile 'fluffed up' to allow air to circulate through it. Fire starts fail because of not enough tinder, aeration, or wind-protection.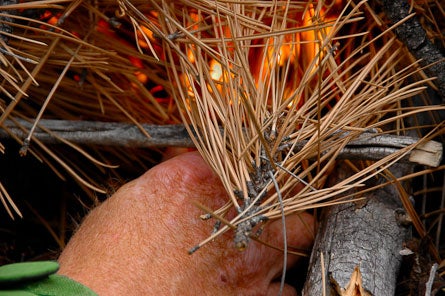 12) Prepare thoroughly, double check it, then fire up. If necessary, blow lightly against the base of the starting flame in a bellows manner.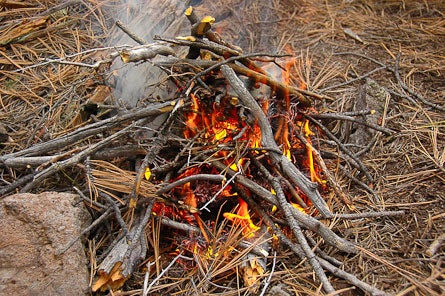 13) If you've done it right, and your tinder is relatively dry, a quick light should build into a fire. This took a 2-second flick of lighter. The photo was shot 30 seconds after striking. Pile lots of 'small stuff' onto it quickly without smothering.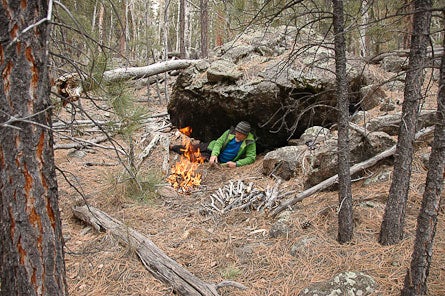 14) Once it's stable, keep your fire small but hot and clean. Smoke doesn't generate heat; flames do. For an overnight, you'll need about 10 times the amount of wood shown. Try and keep your impacts light, but this isn't about LNT; it's about surviving.
Upgrade your skills with our online Wilderness First Aid Basics class! Learn to conquer common problems and handle emergencies with grace. Start it instantly, complete it at your own pace, access it forever. Sign up now!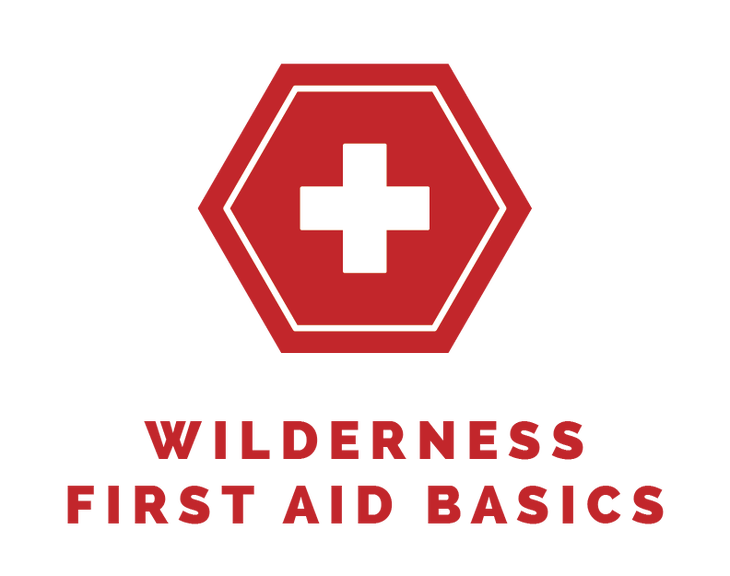 Photos by Jennifer Howe / howephoto.us Model: Julie Trevelyan