How to Build a Backpacking Survival Kit
Bad weather, unexpected overnights, ankle sprains and worse: Anything can happen in the backcountry. Build the perfect survival kit for any hike by following these simple principles.
Heading out the door? Read this article on the new Outside+ app available now on iOS devices for members! Download the app.
One minute you're enjoying the sunset, and the next you're nursing a broken ankle in the dark, with miles between you and the trailhead. At times like these, a simple backcountry survival kit can make the difference between a good story and a close call, or worse. Build your own with the following essential items, broken down by their life-saving functions. We'll keep the weight to a minimum, promise.
Essential Survival Gear and Supplies
Food
Go for easy-to-open, non-perishable, ready-to-eat foods that pack small and are calorie-dense—this is one place where bars are probably the best option. Pick a few with 400-plus calories and a good mix of fat, protein and carbs. You don't have to like the flavors: We guarantee they'll be amazing when you haven't eaten in ten hours.
Water
We trust that you always carry a water bottle with you, but having a larger water vessel is great for when a short day-hike accidentally turns into a all-day (and night) affair. Consider buying a 3+ liter hydration bladder and carry it with you on every trek. Even if you only need a liter of water, you'll have extra capacity if you end up trekking for longer and find a convenient fill station along the way.
In addition to water, always keep a few water purification tablets in your survival kit. They're lighter than a filter and will go a long way towards warding off water-borne sickness.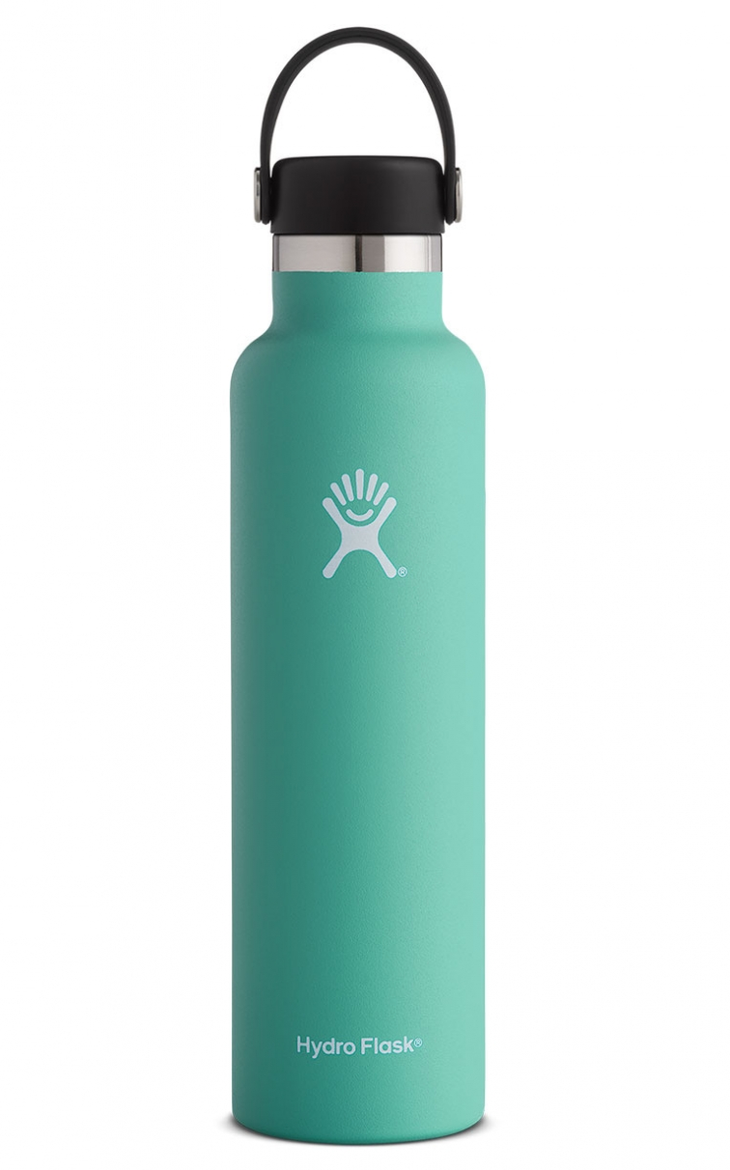 Upgrade: Insulated Water Bottle
Insulated water bottles are pretty darn awesome. Not only will your ice water stay chilled on hot summer days, but you can pack hot tea for winter treks and keep your water from freezing on overnight camping trips. They're a little on the heavy side compared to non-insulated bottles, but in the right circumstances, they're worth it.
Shelter
If you aren't already carrying a tent, pack a space blanket in your pack; they barely take up any room but will keep you alive, if not warm, in a storm. Pro Tip: Emergency blankets and bivy sacks don't breathe well. If you're stuck out for more than one night, turn your sack inside-out during the day so it can dry.
Extra Layer
Invest in an ultralight waterproof, windproof running jacket that packs into its own pocket and weights less than 8 ounces. You never know when the weather will turn, and having even a thin layer could be the difference between being cold and uncomfortable and descending into full-on hypothermia
Navigation
Your iPhone is great until you run out of battery, lose service, or drop it. A map of the area and a compass are essential.
Never navigated the old-school way? Read BACKPACKER's guide to using a compass guide before your next backpacking trip.
Upgrade: Invest in a GPS Watch
The Casio Pro Trek WSD-F20 is a GPS watch and a half, complete with altimeter, barometer and compass. You can even download and store maps. It's a little pricey at $500, but depending on how deep into the backcountry you roam, it could be an important investment.
Firestarters
Waterproof matches, a lighter, a knife and firesteel: Choose at least two to have a backup just in case your matches get wet, your lighter runs out of fuel or you drop one tool somewhere along the trail.
Light
A mini headlamp is perfect for this job. Light, packable, hands-free, we really can't think of anything better. Our current go-to is the Black Diamond Ion. We recommend using a battery-powered model, since they tend to have better run time than their rechargeable counterparts.
First Aid Kit
What you bring will depend on how much medical training you have. A basic option: a mini aspirin- and ibuprofen-filled pill bottle wrapped in 3-plus feet of duct tape or medical tape, 4 sterile gauze pads, 5 adhesive bandages, moleskin, 2 antibiotic ointment packets, 3 antimicrobial hand wipes and 2 safety pins. That's enough to handle ankle sprains and mild to moderate lacerations.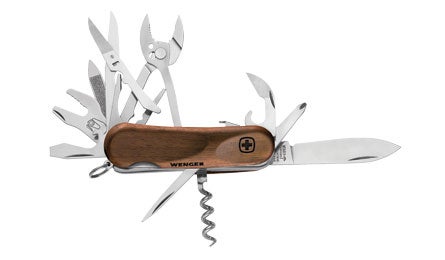 Knife or Multitool
This one's non-negotiable: A good blade will fix gear, cut medical and duct tape, or light a fire with a flint. In a long-term survival situation, you'll count on it to fashion tools and shelters. Read up on the best knives and multitools of 2018 to find the right fit for your needs and budget
Paracord
Ten feet of paracord can save your life. It can also be incredibly useful in many backpacking situations, from holding up a temporary shelter to holding a bandage in place. (We've even used it to fix broken sandals in the backcountry.) Tie it into a bracelet, and you'll never forget to carry it with you.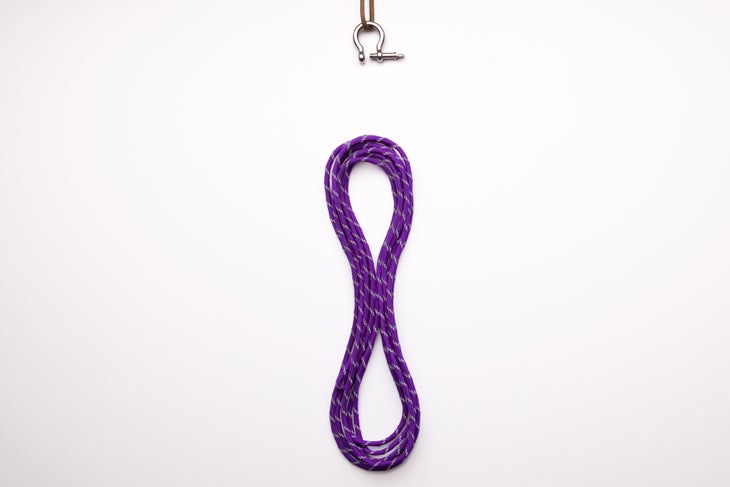 How to Keep Your Survival Kit Light
Try to pack items with multiple uses as often as possible. For example, a bandana is great to keep in your survival kit for sun protection, use as a bandage or to signal for help. Tampons are another great example: You can filter water, bandage a wound, and start a fire with them.
Keeping a condom in your kit isn't a bad idea either. It can double as a waterproof storage container for matches or your phone, an emergency water vessel and an emergency latex glove for first aid.
Optional Add-Ons for Your Survival Kit
Tea Light
One of these little candles weighs almost nothing, but can do everything from helping to dry wet wood to providing a little extra warmth and light in an emergency snow shelter.
Dental Floss
Strong, light and incredibly packable, dental floss is a light, robust thread for patching together torn layers or lashing small objects together.
Frequently-Asked Questions About Survival Kits
Can't I just buy a kit online?
Of course. Companies like SOL—Survive Outdoors Longer—make a variety of survival kits for you. You can easily order them online or swing by your favorite local outdoor retailer to pick them up. The only downside is that you don't get to pick and choose every piece of gear that goes into you kit, so you may end up missing some important items and toting a few unimportant ones.
What if I'm just going for a day hike?
You'll still need water and food to fuel even an afternoon of moderate hiking, and you never know when you could roll an ankle and find yourself hobbling back home at half-speed. At the very least, make sure to pack an extra insulating layer, first aid supplies, light and knife in addition to food and water on day hikes.
I'm a good hiker. Do I really need a survival kit?
Think an accident won't happen to you? Bad news: You're already in more danger than the average hiker. One cautionary tale: experienced hiker Amber Kohnhorst, who was hundreds of miles from her nearest friend when she fell down a cliff and broke her back on what was supposed to be a short dayhike.