Bear Canister Reviews
We tested bear canisters in three categories: best bargain, weekend size, and big trip size.
Heading out the door? Read this article on the new Outside+ app available now on iOS devices for members! Download the app.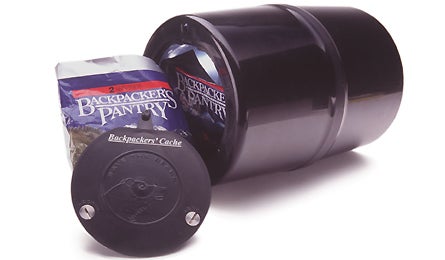 Garcia Backpacker's Cache (Courtesy Photo)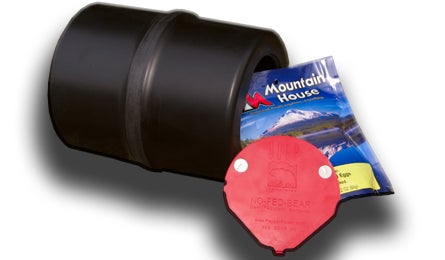 UDAP No-Fed-Bear Bear Resistant Container (Courtesy Photo)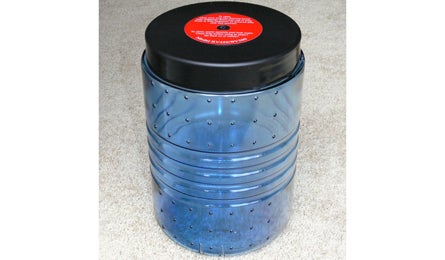 BearVault Canister (Courtesy Photo)
[best bargain]
Garcia Backpacker's Cache
Though it was the heaviest bear canister in our test, the Backpacker's Cache makes up for it with its brawny feel. And it's so affordable that there's just no excuse to set out into bear country without the peace of mind that only a canister can provide. The slippery smooth, high-impact plastic gives bears zero leverage necessary to pry it open. After being hauled through rugged terrain spanning the northern Rocky Mountains by our testers, the Backpacker's Cache only shows a few cosmetic scratches. Said one tester: "The canister is wider in the middle and smoothly tapered, so I found it easy to cram tons of food inside (up to a week's worth) and I also liked how the shape makes it easy to slide into even narrow-mouthed packs." Gripe: The narrow opening (5.5 inches) makes inserting large items difficult. backpackerscache.com.
$65
2 lbs 12 oz.
600 cubic inches
8.8 in. (diameter) by 12 in. (length)
[weekend size]
UDAP No-Fed-Bear Bear Resistant Container
This simple but sturdy canister is the perfect choice for short weekends into bear country and folks on a budget. Built by UDAP Industries—whose President Mark Matheny survived a Montana grizzly attack because of a friend's quick use of pepper spray—the container satisfies the demand for smaller bear canisters. Opening the lid—whose flush design provides bears zero leverage—requires a coin to loosen two screws. Unlike the three other canisters tested in this field review, the No-Fed-Bear Container easily slides into smaller weekend packs. The stout plastic polymer construction has thwarted captive bears at the Grizzly Discovery Center in West Yellowstone, MT. Bummer: Its opening is the smallest of the four we tested. udap.com.
$70
2 lbs 7 oz.
455 cubic inches
8 in. (diameter) by 10 in. (length)
[big trip size]
BearVault BV500 Canister
Headed out for a weeklong or longer trek through bear country? The voluminous BearVault (the largest of four we tested) is the canister to carry. Its rugged polycarbonate construction has two obvious benefits. First, it's light. (Though it's easily the most bulky of the containers we tested, it falls right in the middle in terms of weight.) Second, the see-through plastic design makes hunting for your favorite turkey tetrazzini simple. The BearVault's wide opening (6.875 inches, second widest of the bunch) makes it easy to pack and its extra long length makes it the most comfortable campstool in the bunch. (BearVault also makes a smaller version for short trips.) Only complaint: The locking system—depress two tabs on the lid and slide them past a locking snap—is a challenge with bulky gloves or cold, numb hands. bearvault.com.
$80
2 lbs 9 oz.
700 cubic inches
8.7 in. (diameter) by 12.7 in. (length)
Thumbnail photos of bear and canister courtesy of UDAP.