Ask a Bear: How Do You Avoid Poisonous Mushrooms?
You've got questions. Our staff bruin has answers.
Heading out the door? Read this article on the new Outside+ app available now on iOS devices for members! Download the app.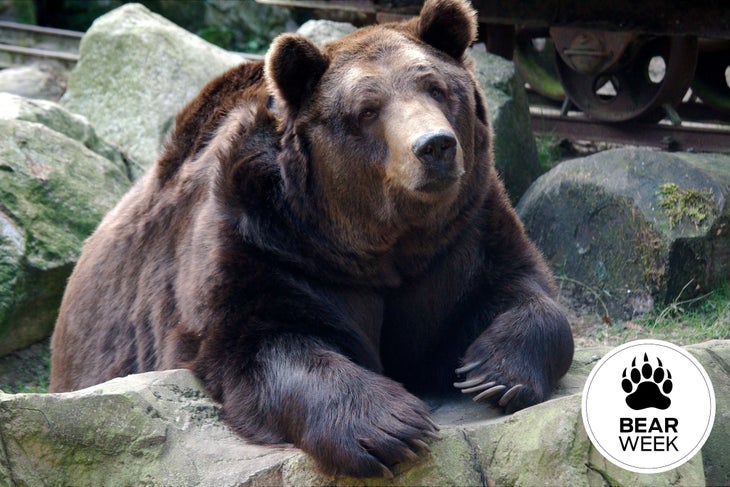 Q: I know bears eat mushrooms. How do they avoid the poisonous ones? – Mary Catherine Finch
A: I love mushrooms. If there was more pizza in my neck of the woods, I would definitely order it with 'shrooms. And berries. And sliced carrion. Oh man, I can barely type, thinking about how much I love pizza. But I digress. I gulp down mushrooms whenever I can find them—plenty of puffballs in the fall, and even truffles when I feel my palate is missing some exotic flavor. But hungry as I might get, my sense of smell is rarely so clouded that I fail to catch a whiff of toxic varieties before chowing down. And I don't mean to brag, but I do have a phenomenal sense of smell. Seriously. You humans have no idea. While the ball of nose-linked nerve endings in your brain is about the size of a pencil eraser, mine's around the size of a large acorn—even though my brain's about a third of the size of yours. How sharp does that make my nose? About 7 times better than a blood hound's. Pretty good, huh?
Okay, maybe I'm tooting my own horn a little too much here. Gotta give mom some credit—I did live with her for two years before taking off on my own, and she showed me the ropes. As a cub, I watched her dig up roots, eat berries, catch fish, and, yes, eat mushrooms. I'm a momma's bear, I won't deny it: I copied all her techniques.
But while my mushroom knowledge may be second to none, I'm not so olfactorily advanced as to recognize everything. I've lost friends to antifreeze overdose, and just last year, four of my kind fell victim to a toxic ornamental plant, may they rest in peace. 
–BEAR