Out Alive: Mauled By A Grizzly
Mike Gersack (35) and his wife, Shawna Ridge (38), were attacked by a grizzly near Big Sky, Montana, on May 13, 2011.
Heading out the door? Read this article on the new Outside+ app available now on iOS devices for members! Download the app.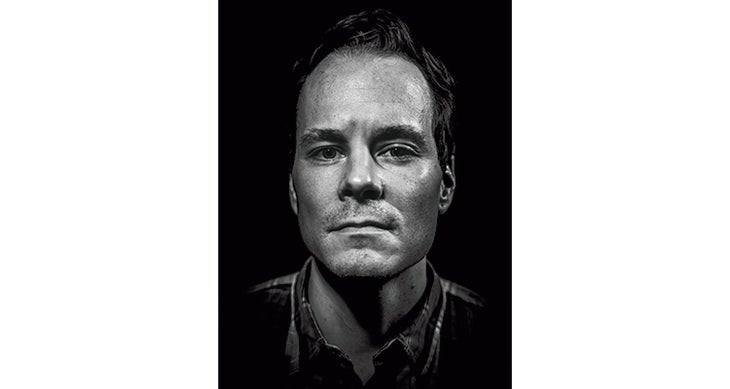 Image of Mike Gersack bear attack survivor by Ben Fullerton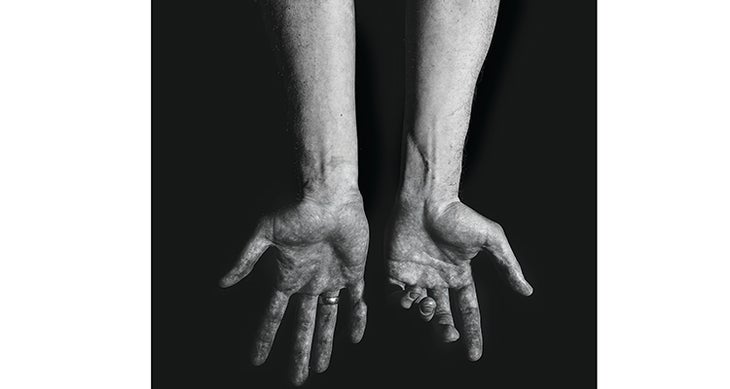 Image of Mike Gersack's hands after a bear attack by Ben Fullerton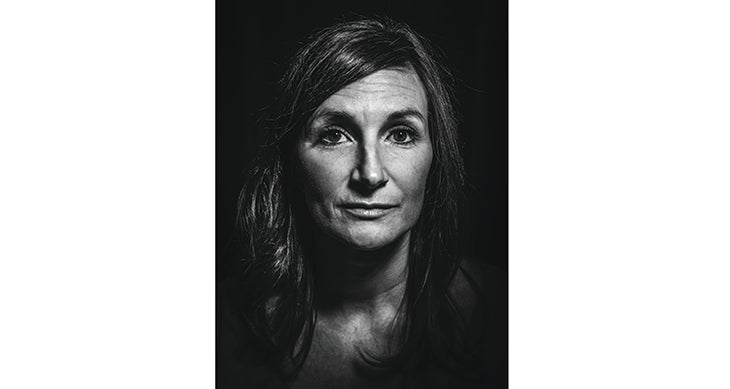 Image of Shawna Gersack by Ben Fullerton
I kept pushing Shawna up the tree while she struggled for handholds on the smooth trunk. If she screamed I couldn't hear her—I could only hear the bear's ferocious growls.
A streak of brown crashed out of the woods to my right and dodged us on the trail—a panicked elk. Another streak followed, and stopped when it saw us standing there, 30 feet away. too close. I waved my arms to make myself look big and shouted, "Hey, Bear!" A second later, another, even larger bear appeared out of the brush. It charged us immediately.
I had set out that spring morning with my then-girlfriend (now wife), Shawna, for a picnic hike along Deer Creek, 5 miles outside Big Sky. We chose a well-traveled, clearly marked trail since there were still patches of snow in the shade, and we knew that grizzlies were starting to forage.
We planned to hike a few miles to an alpine pass and eat lunch where rolling lodgepole forests intersperse with ancient granite summits towering over the Gallatin River valley. We moved at an easy pace to better absorb the sky-wide views around us and revel in the deafening power and noise of Deer Creek at peak runoff—the creek was so loud that we had to shout to hear each other even when we were side-by-side.
As we ascended through stands of lodgepole pines, we postholed through lingering drifts of snow and discussed worst-case scenarios—what we would do if we encountered a grizzly on the trail. This was our first wilderness hike together—Shawna had little experience—and I told her to get behind me if anything went wrong. "No way," she said. "I'd fight." I love her for that spirit, but also knew the dangers of a grizzly encounter, having hiked and hunted plenty in bear country. The odds were low, but if one attacked, we'd have to play dead, and only fight if it kept at us.
Around 2 miles in, we stopped for a drink of water and saw an elk grazing in the green meadow above us. A few steps up the trail, I looked back up and the elk was gone; I wasn't alarmed, but I thought it odd—the animal hadn't looked nervous.
We hiked another 20 yards and suddenly something didn't feel right. My gut wrenched into a knot when I noticed some peripheral movement 100 yards to our right—shadows moving in the trees. I told Shawna to get behind a big lodgepole pine on the edge of the trail 20 yards behind me. We listened, waiting.
A split second later the elk shattered the silence, barreled out of the trees, and made a mad dash into the woods. Then I saw what it was running from: a young, 200-pound bear tearing downhill after it. Before I could identify what kind of bear it was, I threw my hands skyward and shouted. "Whoa! Hey, bear!" The cub stopped, confused, and backpedaled. Then its 500-pound mother appeared on the trail. Grizzlies.
"Get in the tree!" I screamed to Shawna.
The mother grizzly charged me so fast I didn't have time to grab the bear spray out of my pack. I probably should have played dead, but it was too late: I'd started this like a black bear encounter, and now I needed to protect Shawna. I pushed my arms out in defense and landed one punch on the bear's head and another on her back, but when she hit me headfirst, she carried my 6'1", 175-pound frame 20 yards—and slammed me into the tree where Shawna was hiding. I reached up to push Shawna higher. She flailed upward into the tree. The bear's enormous frame crushed me against the trunk. I kept pushing Shawna up while she struggled for handholds on the smooth trunk. If she screamed, I didn't hear her—I could only hear the bear's ferocious growls. I swung and gouged at the bear's nose and eyes, but it was like ear-flicking a force of nature. I only wanted to buy Shawna some time. I felt pretty sure that this was it for me, but if I kept the bear's attention, Shawna could climb to safety.
It was bad. The grizzly's teeth had flayed open her flesh, and when the compression from her pants lifted off her skin, blood poured out.
It wasn't enough. The griz stood up over me and sank her teeth into the meat of Shawna's right thigh. I punched harder at the bear's head, over and over and over and over. I didn't know what I was doing, and I didn't care.
When the grizzly let go, she turned on me and swatted at my chest with her plate-size paws and 3-inch claws. I felt the impact, not the gashes in my flesh—her paw hit me like a baseball bat.
Then she rammed me with her skull. I felt it collide with my body but didn't notice pain or fear. Her breath was what got me—all I could register was how terrible it smelled each time she growled into my face.
I ran. I hoped I could draw the bear away from Shawna; I sprinted 15 yards before the bear caught and pummeled me. She sliced through my wrist with her teeth—I watched her mouth close over my arm in slow motion and trembled at the crushing power of her jaws. When she opened her mouth to bite again, I pulled my arm loose and turned to sprint farther away from Shawna.
The second I turned, the grizzly grabbed me by the backpack—where our pepper spray was stashed—and lifted me off the ground with her mouth and paws. She stood on her hind legs, thrashing my body back and forth like a dog with a chew toy. My hipbelt was buckled but the sternum strap wasn't, and she tore my rotator cuff and strained my back muscles with her violent shaking. Then, in a stroke of pure luck, my left shoulder strap came loose and my body swung around, allowing me to kick the bear in the side.
She dropped me instantly and turned in search of her cub. It stood 100 yards up the trail, watching. The mother bear growled the whole way toward it, occasionally looking back at us, until they bounded off the trail into the trees. I could only think about Shawna. I stood, but waited out the longest minute of my life to make sure the bears weren't coming back.
I walked back to the tree and helped Shawna down. She bandaged my lacerated wrist with a bandana, but nothing could be done for my shoulder or back; we took a drink of water and gathered our composure. "OK, we're going to slowly walk back to the car," I said as calmly as I could.
One hundred yards down the trail, I remembered Shawna had been bit, but she didn't realize it. Her yoga pants hadn't torn, so I had to convince her to let me examine her leg. It was bad. The grizzly's teeth had flayed open her flesh, and when the compression from her pants lifted off her skin, blood poured out. I tore a piece from my shirt and bandaged her leg before her adrenaline wore off. She struggled to walk. I told her we'd be OK over and over as we leaned together and hobbled 2 miles back to the car, looking over our shoulders the whole way.