6 Women Adventurers Who Are Changing the World
These explorers' exploits go beyond just summiting a mountain: They're using the outdoors to preserve Native culture, protect the environment, and more.
Heading out the door? Read this article on the new Outside+ app available now on iOS devices for members! Download the app.
"Adventurer" often evokes images of Mount Everest and the North Pole, and names like Sir Edmund Hillary and Conrad Anker. But a new generation of adventurers is changing not only the face of the outdoors, but the very meaning of it, tackling the world's tallest peaks and toughest landscapes to make points beyond their abilities to overcome nature's challenges. These 6 role models have literally gone the extra mile to re-shape exploration as we know it.
Miho Aida, Filmmaker, World Traveler, Environmental Educator
Miho Aida is most known for her award-winning documentary The Sacred Place Where Life Begins—Gwich'in Women Speak, which sought to save the Arctic National Wildlife Refuge from drilling through the voices of native Alaskan women. But her work does not end there: Aida has backpacked across Europe, Asia, and North and South America telling the stories of women of color who are adventurers. In 2008, Aida followed the first inclusive Nepalese Women Everest Expedition, whose mission was to draw attention to the Nepalese political ideal of equality. Aida continues her work as an educator and guide for organizations like NatureBridge and the Balanced Rock Foundation.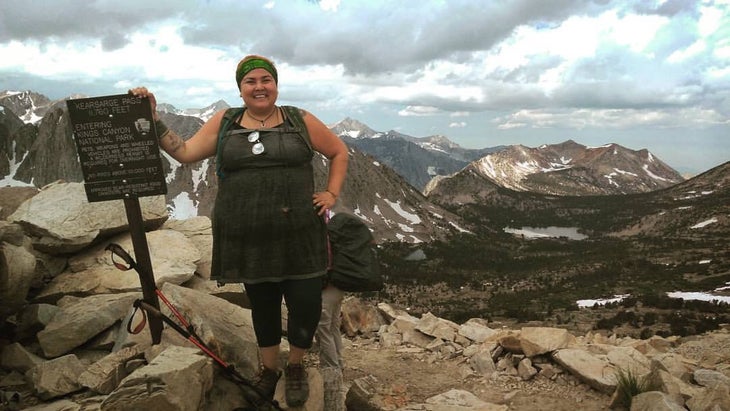 Jolie Varela, 31, Founder, Indigenous Women Hike
Jolie Varela, founder of Indigenous Women Hike, has spent countless hours adventuring throughout Payahüünadü (Owens Valley) and the Eastern Sierras on a quest to connect with her ancestral homelands. Varela, a citizen of the Tule River Yokut and Paiute Tribes, has fought for recognition and inclusion of indigenous history and educates outdoorists about the indigenous titles of trails—such as Payahüünadü and Nümü Poyo, the John Muir Trail. She will soon lead 11 other indigenous women on a 21-day trek following ancestral trade routes along Nümü Poyo. "The healing of a community begins with the healing of women," Varela says. By strengthening this connection to the land for indigenous women through hikes and other adventures, Varela is providing an opportunity for entire communities to heal.
Rahawa Haile, 33, Thru-hiker, Writer
Few have written about racism on the Appalachian Trail with the power of Rahawa Haile, who had to navigate more than just the weather and typical physical self-care in her quest to thru-hike it in 2016. As she negotiated the twists and turns of the trail, she was also consistently forced to face what her presence meant to her and those she encountered. "As a queer black woman," Haile wrote in "Going it Alone," published by Outside in 2017, "I'm among the last people anyone expects to see on a through-hike. But nature is a place I have always belonged." Haile has since turned her focus to advocating for equitable outdoors access, and recently hiked the Selma to Montgomery National Historic Trail. Haile will chronicle her experience as a queer, black outdoorswoman in depth in her forthcoming book, In Open Country.
Wasfia Nazreen, 35, Mountaineer, Activist, Writer
Aconcagua? Check. Denali? Done. Everest? Yes. In 2015, Nazreen completed her Seven Summits journey, becoming the Bangladeshi to do so. Nazreen dedicated her Everest climb to the women of Bangladesh, who she says are still fighting for freedom decades after the 1971 Bangladeshi War of Liberation. Nazreen has since established the Ösel Foundation, which focuses on the empowerment of young women through mindfulness and their connection to nature.
Barbara Hillary, 86, Nurse, Editor, Explorer
Proving age is just a number and that 75 percent lung capacity is enough, Hillary became the first Black woman to reach the North Pole at 75 years young. At 79 she repeated the feat at the other end of the globe, in the process becoming the first Black woman to reach both poles. Hillary dedicated her North Pole expedition to her mother, Viola Jones Hillary, and in the past year has kept her supporters guessing as she drops hints that she has another adventure in the works.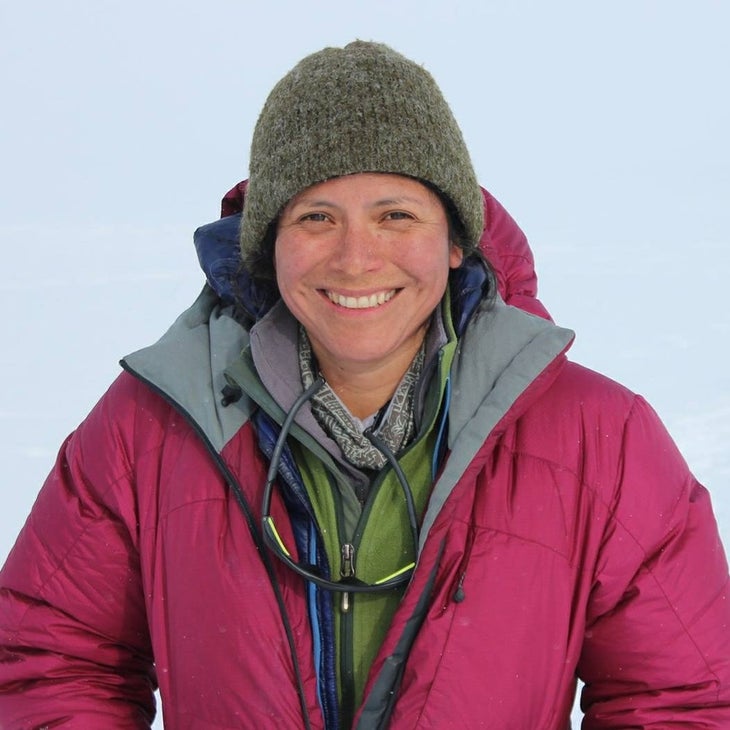 Silvia Vasquez-Lavado, 43, Humanitarian, Entrepreneur, Mountaineer
When Vásquez-Lavado first visited to Everest basecamp in 2005, she found not only awe-inspiring views, but a way to channel her trauma as a sexual violence survivor. So in 2016, she returned, and became the first Peruvian woman to summit the peak. Vásquez-Lavado continues to check off the world's most prominent summits, such as Aconcagua, Kilimanjaro, and Elbrus, and is scheduled to attempt Denali for a third time in May. If successful, she will be the first Peruvian person and openly gay woman to complete the Seven Summits. In 2014, she launched Courageous Girls, a non-profit whose mission is to help victims of sexual abuse reconnect with their inner strength and resilience and find community through mountaineering.