Trail Mix: West
Explore high points, see astronomical rarity and experience three perfect days, all this summer and all in the west.
Heading out the door? Read this article on the new Outside+ app available now on iOS devices for members! Download the app.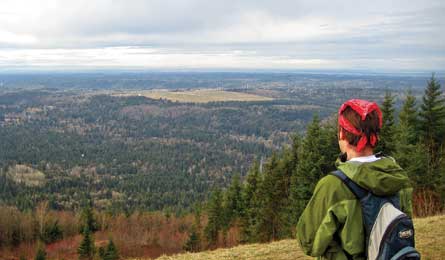 BP0612_HikingBrother_Seattle_445x260.jpg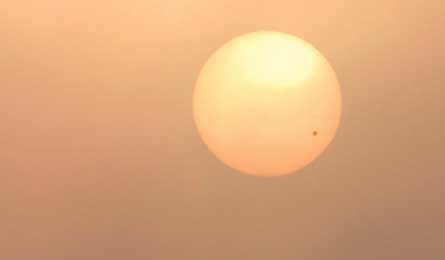 BP0612_Landolf_Venus_445x260.jpg
Rick Deutsch on Half Dome (courtesy)
Explore: Seattle-Area Highpoints

Poo Poo Point, Tiger Mountain State Forest

Hike four miles out-and-back to a viewpoint—popular with paragliders—named for the sound of loggers' steam whistles. Climb through mossy forest to a grassy perch overlooking the Issaquah Alps and Mt. Rainier (Trip ID 364362). Download our free smartphone app, GPS Trails, to check out dozens more Seattle-area dayhikes.
3 Perfect Days

Sedona, AZ

Bear Mountain Climb and scramble up 1,800 feet to score views of the Verde Valley's red-rock mesas and Flagstaff's San Francisco Peaks on this 4.6-mile out-and-back. Before heading home, visit the Honanki Heritage Site (seven miles away on dirt roads) to see Sinagua Indian cliff dwellings and rock art ($5 Red Rock Pass required; bit.ly/honanki). Trip ID 5714
Reno, NV

Penner Lake This 5.4-mile out-and-back has superlative swimming and classic granite scenery along a patchwork of lakes in Tahoe National Forest. Afterward, grab a shower at Donner Memorial State Park (1.usa.gov/donnersp) and explore the museum documenting the party's unfortunate voyage (but skip the outdated movie). Trip ID 13677
Santa Fe, NM

Santa Fe Baldy Knock off two Santa Fe must-dos—12,662-foot Santa Fe Baldy, and 11,742-foot Lake Katherine, nestled in a rocky cirque below the summit—in one long day on this strenuous 15.4-mile out-and-back (total elevation gain: 2,700 feet). Then recover by soaking in the Japanese-style communal baths at Ten Thousand Waves spa on the way home (open until 10:30 p.m.; $24; tenthousandwaves.com). Trip ID 6923
6/2 National Trails Day

Spotlight: King City, CA

Help keep invasive ceanothus bushes from choking the Ventana Wilderness (ventanawild .com). Find an event near you: americanhiking.org/ntd.

See This Now

Astronomical rarity: Transit of Venus

Don't miss your chance to watch Venus pass between the Earth and the sun on June 5; it won't happen again until December 2117. All you need is a pair of eclipse glasses ($1, rainbowsymphony .com) and the right view. To see the whole phenomenon, head to Hawaii's 13,796-foot Mauna Kea via the six-mile Summit Trail. Mainlanders will only catch the transit's start before the sun sets, but for the best chance of a cloudless view, head to Picacho Peak near Tucson (Trip ID 1624046) and return via the Sunset Vista Trail, or climb to any vantage point with an unobstructed view of western evening skies.
Local Expert

Secrets of Half Dome
Rick Deutsch, 63, of San Jose, CA, literally wrote the book (One Best Hike: Yosemite's Half Dome, $10, hikehalfdome.com) about this iconic hike (Trip ID 39517). He's hiked the 15.7-mile route 31 times and counting, and credits his first ascent with inspiring him to tackle other list-life challenges. He shares his insider's tips:



Permits It's too late for the main lottery (it closed in March), but you're not out of luck. Apply in the morning two days before you want to go (such as Thursday for a Saturday hike) for your best chance at last-minute permits (877-444-6777; recreation.gov). New rules for 2013 come out later in 2012.
Water To minimize weight, purify often along the way. Both directions, hit the Merced River at mile 3.2; there's also a small, reliable spring a few feet off the trail to the left at mile 5.9. To lighten your summit push, stash a few liters in the forest at mile 6.8.



Cables Bring nitrile-coated gloves (available at hardware stores for around $5) or garden gloves with rubber palms to help you grip the inch-thick steel cables at mile 7.1. Ascend with just one cable, not both. "It's much easier if you crouch down low, keep your feet flat, and use your back and shoulder muscles." Go back down the same way: facing uphill, as if rappelling. Nervous? Focus 10 feet in front of you and breathe deeply.