Trail Mix: Central
Explore Chicago's wild places, seek out solitude, and experience three perfect days, all this summer.
Heading out the door? Read this article on the new Outside+ app available now on iOS devices for members! Download the app.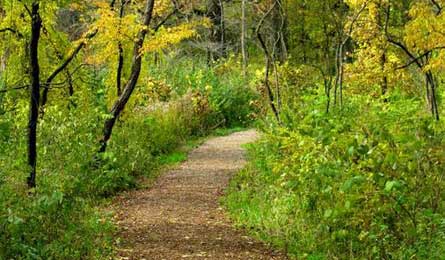 BP0612_Butterfield_HeritageTrail_445x260.jpg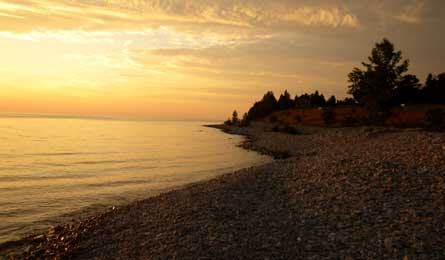 BP0612_robsaker.com_RockIsland_445x260.jpg
Explore: Chicago's Wild Places

Morton Arboretum Heritage Trail

Stroll native ironwood, sugar maple, and ash on this 1.6-miler through the north side of Morton Arboretum, a living museum that's home to more than 3,400 species of trees and plants (Trip ID* 554127). Download GPS Trails, our free smartphone navigation app, to check out 20 more Chicago-area dayhikes.
3 Perfect Days

Green Bay, WI: Hartman Creek

This 3.9-mile, figure-eight loop meanders the shores of glacial lakes under a mixed forest of hardwoods and pine. Bring suits to swim at Hartman Lake's 300-foot-long sand beach, then stop for fresh curds (a local delicacy) at the Union Star Cheese Factory (unionstarcheese.com). Trip ID 8253
San Antonio, TX: Lost Maples State Park

Spot wild pig and armadillos, then dip into a cliff-shaded swimming hole on this 4.8-mile Hill Country loop. On the way home, grab a burger and a slice of pie (before 3 p.m.) and pick your own fruit (blackberries are ripe in June) at Love Creek Orchards (lovecreekorchards.com). Trip ID 250161
St. Louis, MO: Taum Sauk Mountain This rugged 11.2-mile out-and-back on the Ozark Trail winds to Missouri's highest peak (1,772 feet) and tallest waterfall (132 feet). Little known: Missouri is actually the U.S.'s oldest wine country. Head to Weingarten Vineyard (12 miles east of Farmington; weingartenvineyard.com) for a tasting—Norton is the house specialty. Trip ID 12343
6/2 National Trails Day

Spotlight: Kansas City, KS

Help build new sections of trail at Wyandotte County Lake Park (trailmasons.org). Find an event near you: americanhiking.org/ntd.
Solitude FinderRock Island State Park, WI

On a weekday in June, you could be the only overnight visitor to this tiny park dangling into northern Lake Michigan. Until July, less hardy campers shy away from the cold winds which sometimes blow off the lake—June highs can be in the low 40s. Layer up and take advantage: The 912-acre haven offers seven miles of trails along sandy beaches and through old-growth-covered hills and hollows, plus 150-year-old Pottawatomie Lighthouse (only 41 feet tall, but the oldest in the state). Reserve remote campsite C, a 1.5-mile walk from the ferry dock, for sky-filling sunrise views over the lake. Contact (920) 847-2235; dnr.wi.gov
Secrets of the Rangers

Charles C. Deam Wilderness, IN

At the height of summer, while the heat index soars to near 100°F, hikers flock to Indiana's only designated wilderness, the 12,900-acre "Deam." But ranger Teena Ligman, a 27-year veteran of Hoosier National Forest, has a trick for staying cool and escaping the crowds: Skip the trails and spend a day or weekend paddling 11,000-acre Lake Monroe, which borders the Deam to the north. "You can basecamp right on the lake at remote sites which aren't accessible from any of the trails," she says. Best bet: Launch from the Cutright boat ramp off IN 446 and head east to wilderness land. Paddle roughly three miles to a campsite on the tip of the John Grubb Ridge peninsula, which sports a fire ring and amazing sunset views. Explore farther east along the shoreline, keeping your eyes open for the ruins of old homesteads.
Contact (866) 302-4173; fs.fed.us/r9/hoosierPermit DNR non-motorized lake permit ($5, innsgifts.com) Boat rental Most High Adventure Outfitters, 6640 N. Old State Rd. 37, Bloomington, IN; (812) 340-0700, soilandwater.com/mosthigh