The Way of the Problem Solver: Wild Space
Fueled by a passion for wilderness and a genius for robotics, Natalie Panek is taking Leave No Trace to where it's never been before—outer space.
Heading out the door? Read this article on the new Outside+ app available now on iOS devices for members! Download the app.
Natalie Panek's favorite places on Earth are the wildest ones: Greenland, Baffin Island, Patagonia, the Yukon, Alaska. But the destination she really dreams of visiting?
Mars.
Panek's obsession with space travel started when she was a kid, when her family would adventure outside Calgary, Alberta, where her dad could find mushrooms and huckleberries and elk and fish. It's the place Panek first lay back and gazed up at the stars and thought, there, there, there. There is where I want to be.
And she almost made it. In early 2017, the year she turned 32, Panek made it to the final 100 candidates (out of 4,000) vying to become one of Canada's two new astronauts. She had spent many months in the recruitment process, but then was rejected for a medical issue— a potential immune system problem—she couldn't even feel.
"You chase this goal for 25 years," she says, "and then it's over. Not from anything you did wrong. Just circumstances completely out of your control."
A few days later at her home in Toronto, the rejection in hand, an existential crisis lurking at the gates, her partner Cam went off-script:
"Let's just book a flight to Calgary and go home to the mountains."
"Are you serious? Get on a plane? An hour from now?"
"Yeah! Let's do it."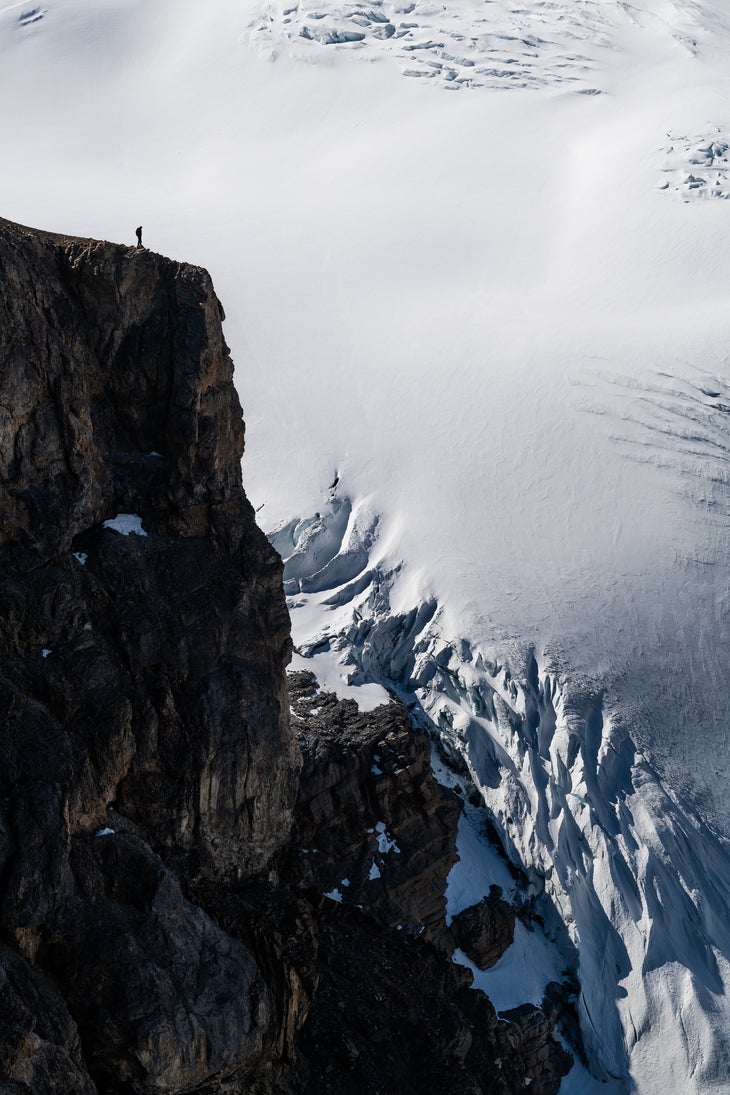 And there, in the mountains, the first place that wild spaces grabbed her heart, she had the space to think. To think about everything she needed to and about nothing at all.
Panek committed to a year of adventure therapy—to head out every weekend—to heal her broken heart. More than 40 outings later, something shifted. She felt grounded again, at home on the Earth.
"I started calling myself an explorer, and then immediately felt really awkward about it," Panek says. "I'm not going on remote expeditions for famous outdoor organizations. Then I realized that the world needs more everyday explorers, people who question the information presented to us and have awe and wonder for the world. Daily curiosity for what is all around us. This is exploration at its core."
With her confidence back, Panek found herself dreaming of space again. And she started to question our footprint there. Just like we've littered the slopes of Everest, we've left plenty of junk in orbit. There are 8,400 tons of debris spinning around the planet. Some 3,000 satellites currently in orbit don't even work.
"People familiar with the outdoors grow up with this idea of Leave No Trace, but we don't treat space exploration that way," she says. "Everyone gets super excited about planetary exploration or space telescopes, which are totally awesome. But we're leaving rovers that are no longer working on another planet or dead satellites orbiting Earth. We might be exploring, but we're also polluting."
It's a problem that needs solving, and Panek has embraced it. She has worked on projects to build robotic tools that could service and repair satellites—essentially, using space-age technology to clean up the galactic mess. In fact, she might be poised to contribute to space in ways she would never have been able to had she realized her initial dream of becoming an astronaut.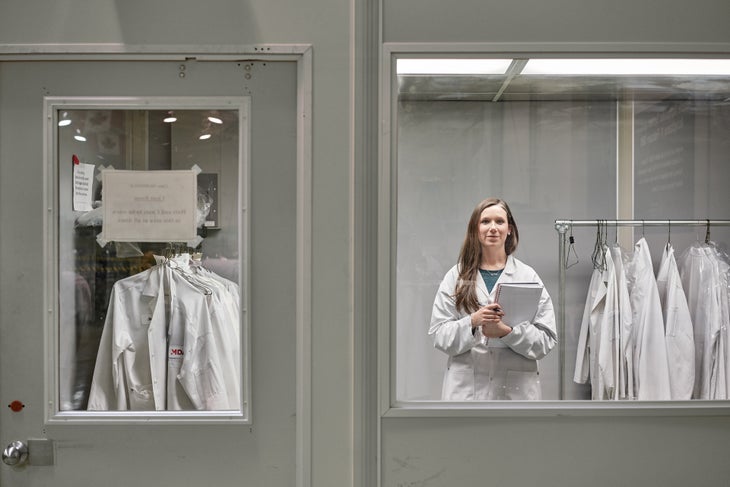 Panek embodies a spirit we celebrate at Arc'teryx. We discovered that inspiring and effective problem-solvers, no matter the field they're in or what challenge they're approaching, share common traits: humility, a commitment to collaboration, and a deep love for wild places.
At Arc'teryx, we are perfectionists, fanatics, gear-heads, outdoorlovers. But we are designers first. Designers are more than tinkerers, artists, and makers. Designers are agents for change—leaning into hard problems, applying a process and ethos that creates possibility.
Just like Panek is doing. Ever since her first camping trip gazing up at the stars, she has known in her marrow that we're obligated to leave no trace no matter where we are or how far we go. That's the responsibility that comes with the privilege of exploring.
And perhaps this is the best legacy any of us can leave: no trace at all. Imagine those who come after us having the opportunity to experience a beautiful place, a spectacular planet, or an incredible vista with no mark left by humans—as if they, too, were the first.
Watch a video of Natalie Panek and meet more problem solvers at arcteryx.com/explore/problem-solvers.