The 16 Best Non-Park National Parks
You've probably heard of America's 59 national parks, but what about the other 348 areas run by the Park Service? Discover stunning scenery and undisturbed solitude in these underrated cousins of our national parks.
Heading out the door? Read this article on the new Outside+ app available now on iOS devices for members! Download the app.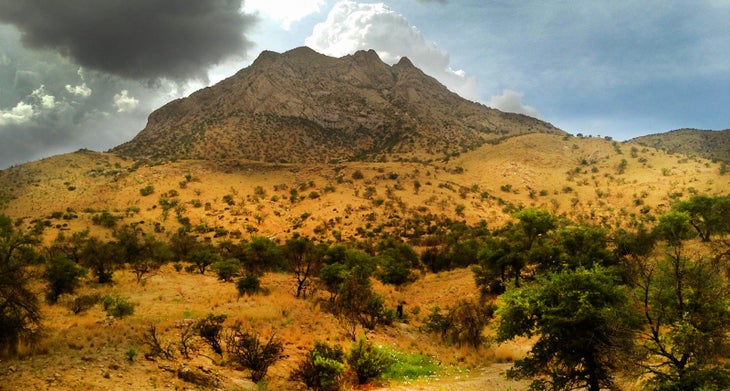 This park on the US-Mexico border commemorates the Francisco Vásquez de Coronado Expedition of 1540-1542, the first European exploration of the American southwest. While Coronado never found the gold he was searching for, visitors to the park bearing his name will discover treasure of a different sort. Several dayhiking trails criss-cross the scenic Huachuca Mountain, and the park contains the southern terminus of the 800-mile Arizona National Scenic Trail. [National Park Service, Katy Hooper / nps.gov]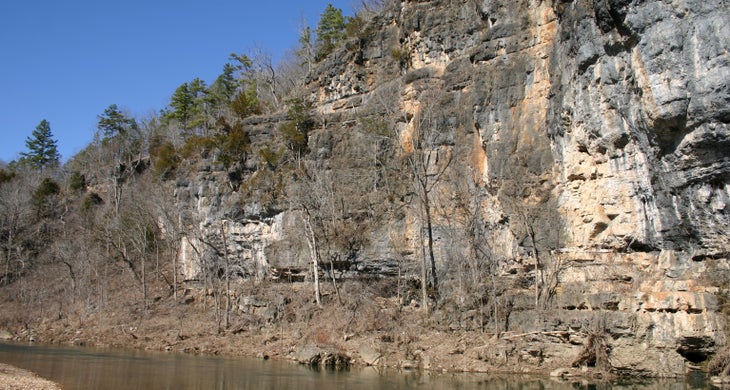 Some of the nation's largest, most picturesque springs may be found in the Ozark National Scenic Riverways, which protects the Current and Jacks Fork Rivers. Dozens of dayhiking trails dot the map, and over 12 miles of the Ozark Trail pass through the center of the park. [National Park Service / nps.gov]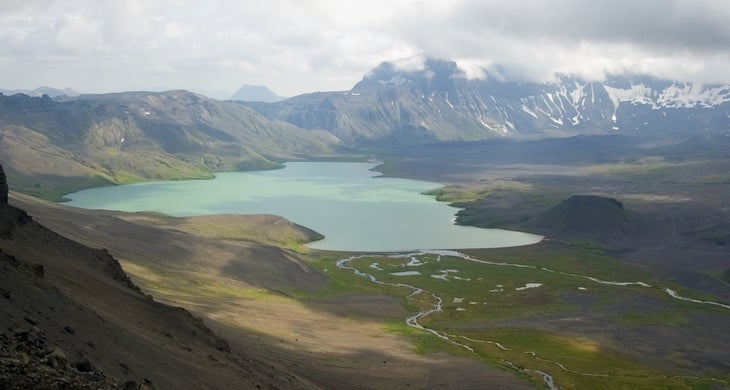 Where else can you raft to the ocean from the center of a volcano? Aniakchak consistently ranks among the least-visited National Park units—only 10 people traveled there in 2008. Access to the 3500-year old, 6-mile wide volcanic caldera is restricted to floatplanes, but those able to make the trip are treated to one of the wildest, most isolated corners of the planet. [National Park Service / nps.gov]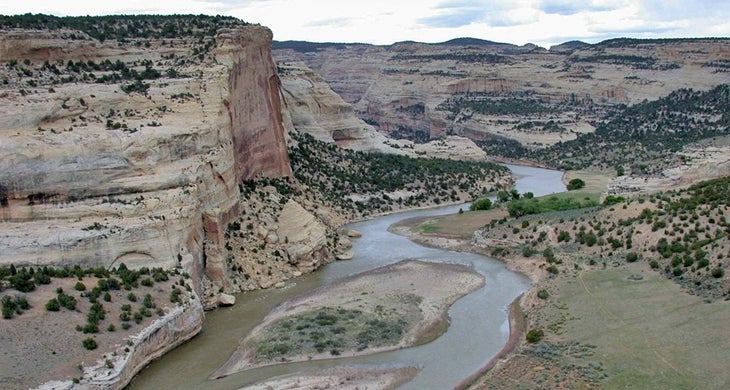 Initially named for the fossil beds where hundreds of intact specimens were discovered, Dinosaur was expanded in 1938 to include the rugged sandstone canyons of the Green and Yampa Rivers. The Jones Hole Trail is a good starting point for hikers exploring the area. [National Park Service, nps.gov]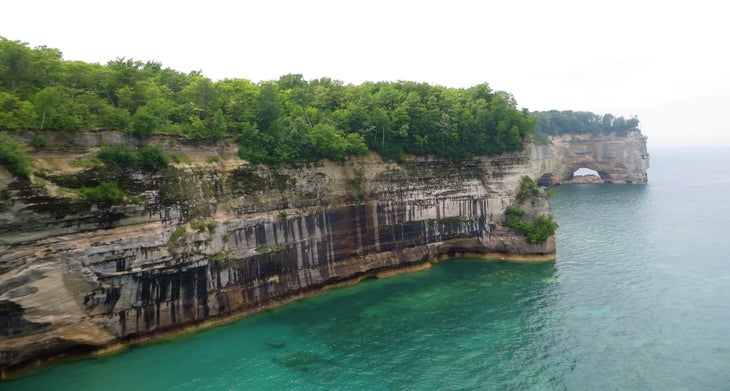 You don't need an ocean for stunning beachside hiking. The North Country Trail runs for 42 visually stunning miles along the Lake Superior shoreline through Pictured Rocks National Lakeshore. [Rachel Kramer / Flickr]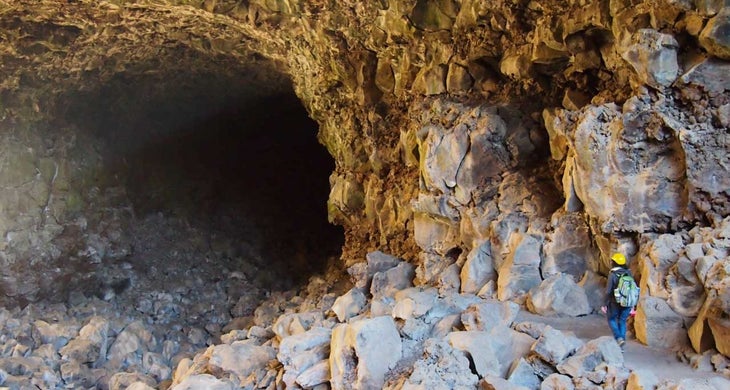 More than 700 caves litter Lava Beds National Monument, and 25 of them have marked entrances and maintained trails for visitors. For aboveground exploration, a shuttle hike on the 9.4 mile Lyons Trail through the heart of the park's wilderness provides a good way to see the monument's high desert landscape. [Cyril Fluck / Flickr]
One of the nation's newest NPS sites, this unique park preserves some of the last remaining tallgrass prairie in North America—and the bison that once roamed the area in the millions. Although backcountry camping is prohibited, dayhikers may still experience the park's tranquility on over 40 miles of maintained trail. [Miguel Vieira / Flickr]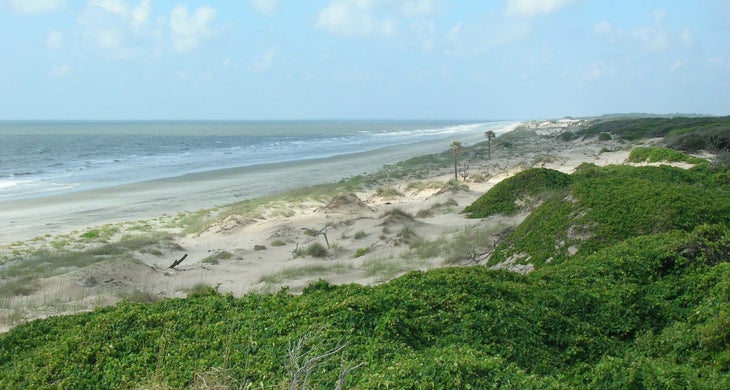 Dolphins, ancient ruins, manatees, secluded beaches, wild horses, and over 50 miles of trail are just a few of the attractions of this island oasis in southeast Georgia. Access is via a passenger-only ferry, rendering Cumberland Island a pedestrian's paradise. [National Park Service / nps.gov]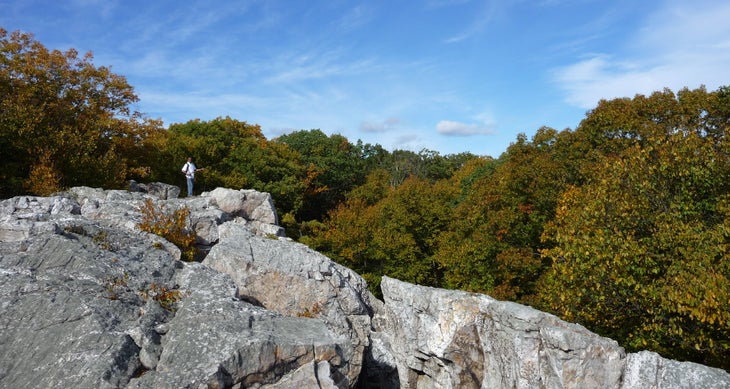 A hike through Catoctin Mountain Park is more than a just a walk in the woods—it's a journey through history. See the remnants of ruined mills, mines, and houses on the one of the park's many trails. Catoctin's summit is also famously home to the Presidential Retreat at Camp David. Sorry, but unless you're an important head of state, you'll have to cross this one off your peakbagging list. [TrailVoice / Flickr]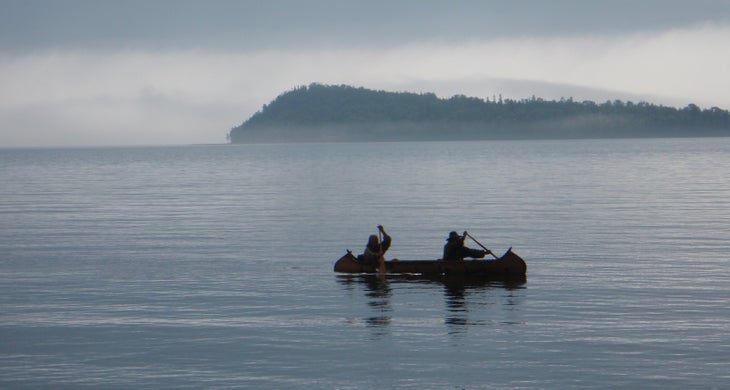 During the height of the fur trade, French Canadian voyageurs transported furs by canoe from the Canadian interior to commercial merchants in Montreal. The crux of the journey was an 8.5-mile portage connecting the lake country of southwest Ontario to Lake Superior, where loads were transferred to larger canoes for the trip across the Great Lakes. Relive history by hiking the Grand Portage Trail from Superior to historic Fort Charlotte. [National Park Service / nps.gov]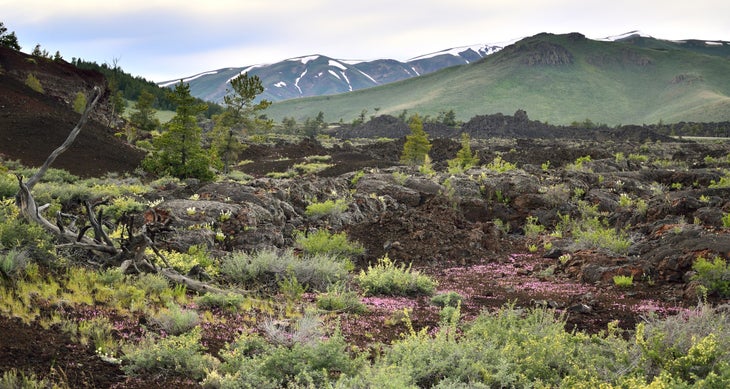 The view that greeted the first human visitors to what is now southern Idaho was much different than what tourists to Craters of the Moon see today. For thousands of years prior to European settlement, huge volcanic eruptions regularly rocked the landscape. Dozens of cinder cones, enormous open rift cracks, miles of subterranean lava tubes, and 60 different lava flows—the youngest a mere 2,000 years old—are testament to the area's violent geologic past. An overnight trip to Echo Crater via the Wilderness Trail is a favorite for backpackers. [Bureau of Land Management / Flickr]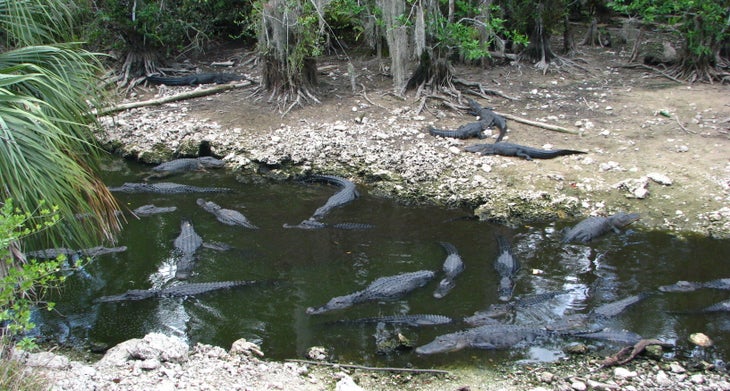 This freshwater cousin of Everglades National Park provides many more options for overland travel. Look for alligator, bobcat, bear, and the elusive Florida panther on the first 30 miles of the Florida National Scenic Trail, which passes through the heart of the park's trademark sloughs and bottomland forests. [Catherine / Flickr]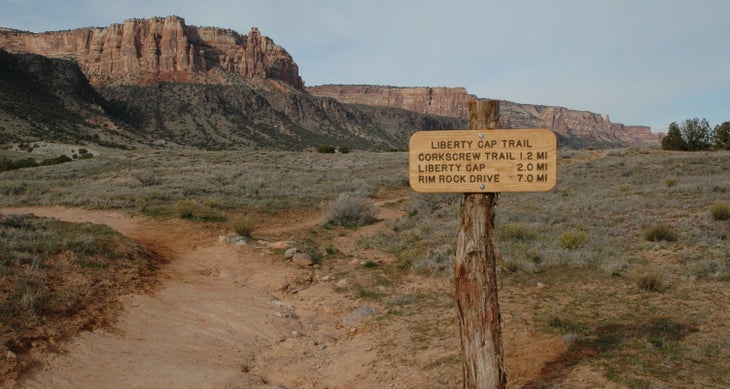 Local residents have long campaigned to have the bright red canyons and flat-topped mesas of Colorado National Monument elevated to National Park status, and new legislation introduced last year has renewed the debate. See what all the hype is about on the Monument Canyon Trail, which hits many of the park's highlights. [National Park Service, nps.gov]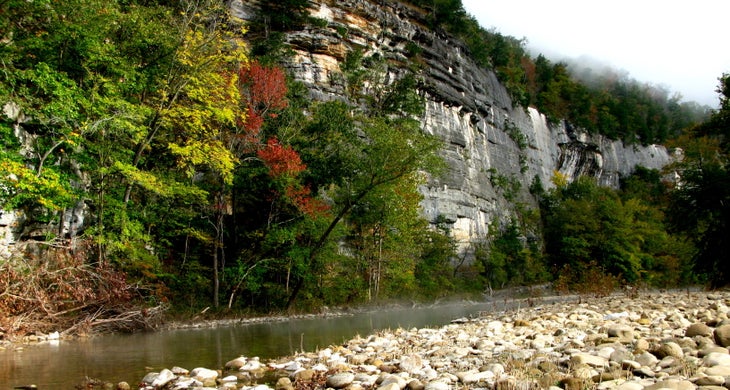 The Buffalo River flows for 150 miles through the Ozark highlands, and 135 miles of it are protected by the National Park Service. The river is a paddler's paradise, but those traveling by foot may tackle the 40-mile (one-way) Buffalo River Trail following the bluffs above the valley. [OakleyOriginals / Flickr]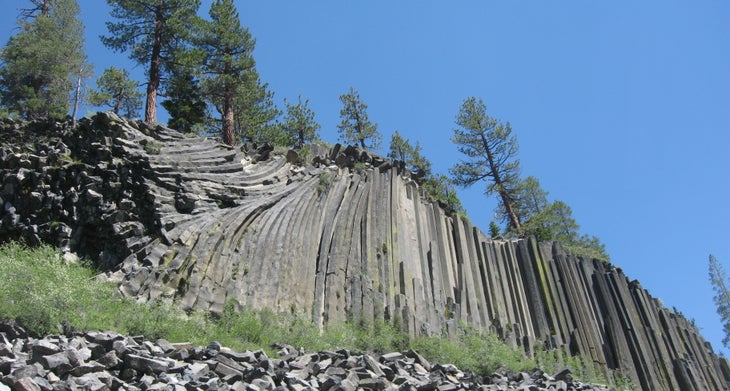 A towering wall of twisted basalt columns and a 100-foot tall waterfall are the highlights of Devil's Postpile National Monument in the heart of the Sierra. The park also serves as an excellent jumping-off point for several area trails, including the John Muir Trail. [((brian)) / Flickr]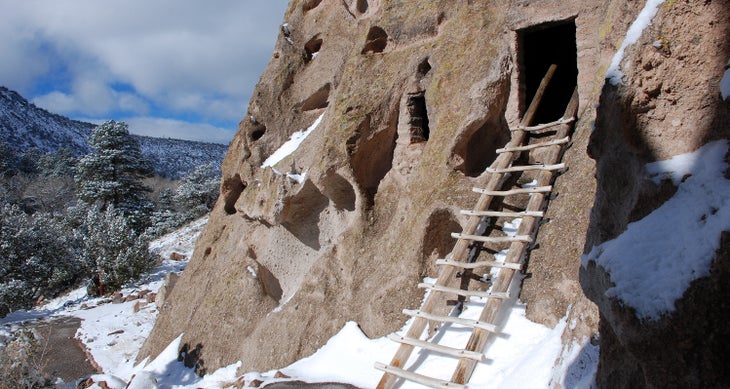 Human habitation in the canyons of Bandelier National Monument dates to over 11,000 years ago. Some of the most intact Pueblo ruins in the country may be found here, and many of the smaller sites may only be accessed via the park's 70-mile long trail system. See the highlights on an overnight backpack trip through Capulin Canyon. [National Park Service / nps.gov]