Tatoosh Range, Mt. Rainier National Park, WA
In September 2005, BACKPACKER editor Jonathan Dorn joined the magazine's Northwest sales rep Nick Freedman and his friend, Susan, for a weekend hike in the little-known Tatoosh Range before a summit attempt on Mt. Rainier. (Photos by Jonathan Dorn)
Heading out the door? Read this article on the new Outside+ app available now on iOS devices for members! Download the app.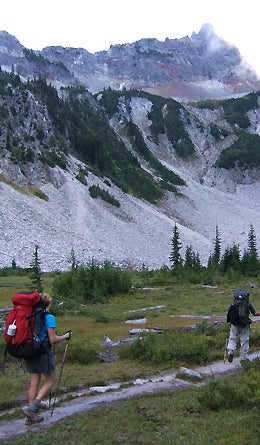 After just two miles, the trail to Snow Lake ends. And so does the traffic. Continue off-trail into a small kingdom of jagged peaks, huckleberry-carpeted hillsides, and rarely seen or photographed views of Mt. Rainier.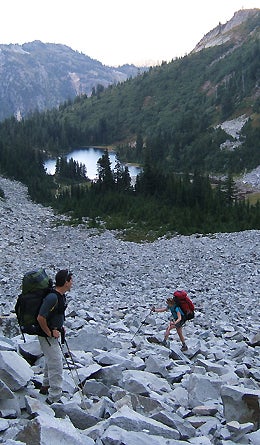 A thousand feet of teetering talus climbing from Snow Lake up to the Unicorn Creek bowl weeds out the dayhikers and casual backpackers. Move slowly to prevent ankle sprains (or worse).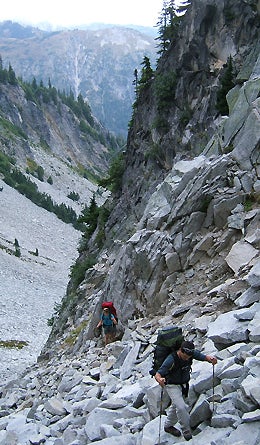 This gulley is a shooting gallery of loose rock. Spread out as you climb, and avoid crossing below other hikers while they're moving.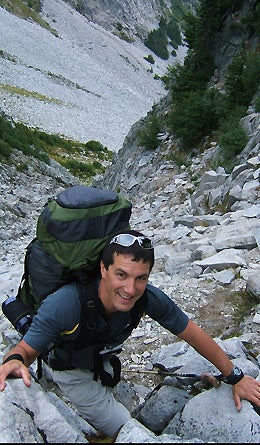 Like any good talus gulley, this one gets steeper as it goes, finally topping out with a few hand-over-hand moves.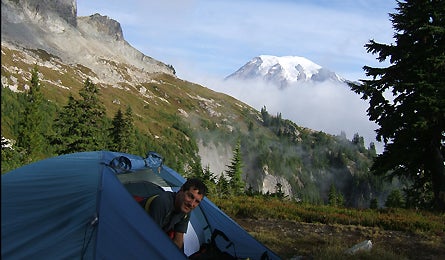 The reward: your pick of off-trail campsites with unbelievable front-porch scenery.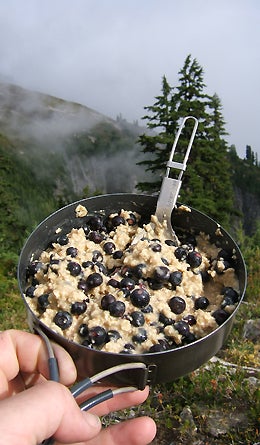 Our tent site was on a tundra bench that had a snow bank nearby for water and a patch of huckleberries to add to our oatmeal.
On day two, we cross and climbed yet another talus field (the Tatoosh is a much more shattered range than Rainier, more like the North Cascades). We'd seen an interesting ridge from camp that appeared to lead to good views.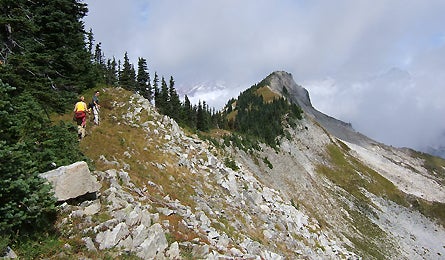 The beginning of the ridge. Rainier is beyond the clouds in the distance.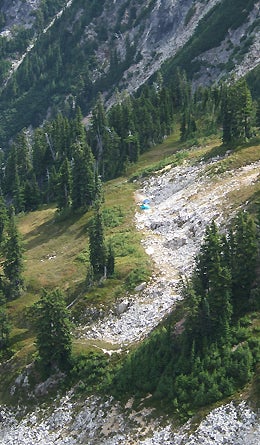 A view back from the ridge in the general direction of our camp.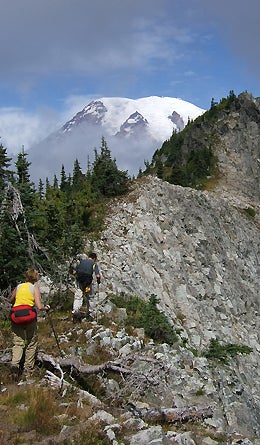 Rainier's 14,411-foot bulk peaks out from the clouds. This ridgeline walk afforded some of my favorite views in any national park in the country.
Nick the showboat makes an easy move look much harder than it really is.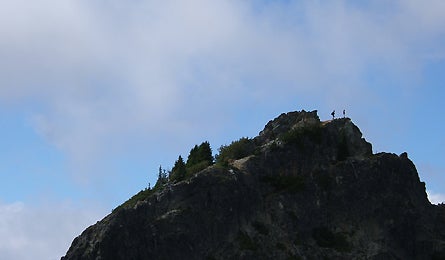 We watched two climbers work their way to the summit of a nearby peak in the Tatoosh Range, until they were two tiny silhouettes.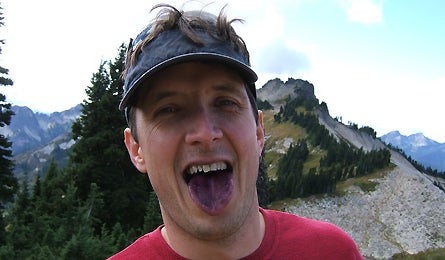 The result of a morning spent loitering among the berry bushes.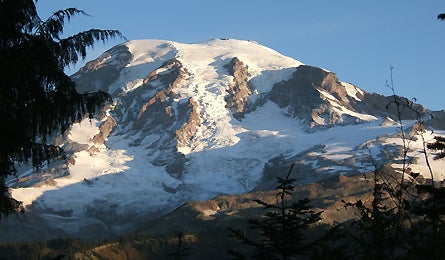 A rare cloud-free view of Rainier, just after dawn on our hike out on day three.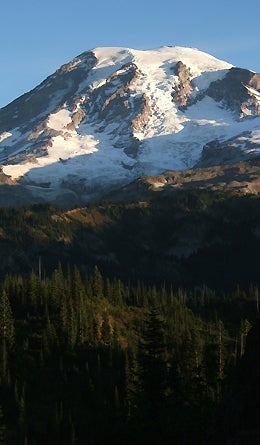 And again from farther down the trail. For a full route description, interactive map, and GPS downloads for this route click here.