Summit Fever: The Sierra Challenge
When 37 hardcore hikers set out to scale 10 of the Sierra's highest and remotest peaks in a single Herculean, 10-day, 154-mile push, it will be an all-pain, 54,000 feet of gain kind of adventure.
Heading out the door? Read this article on the new Outside+ app available now on iOS devices for members! Download the app.



1) When in doubt, go higher

2) Snow tools required

3) Peeler Lake

4) Off-trail to Tamarack Peak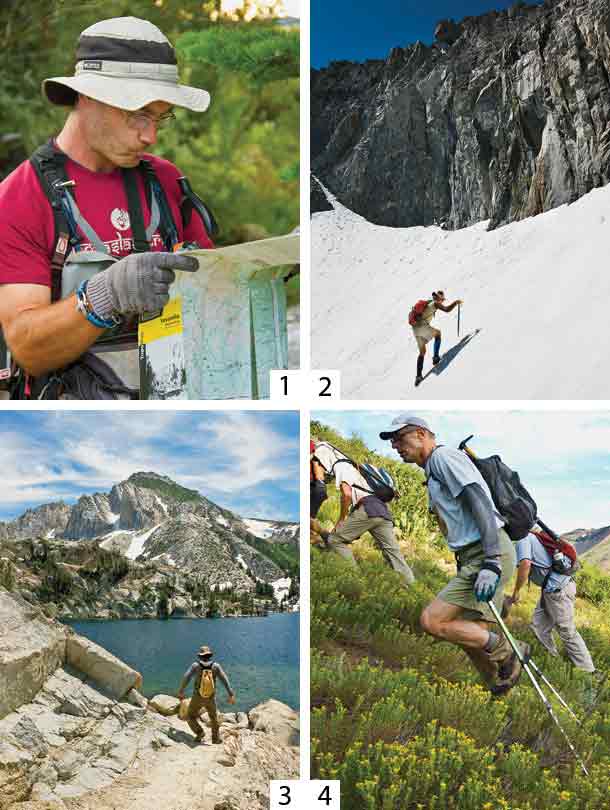 5) Buck Mountain

6) Cold Mountain route

7) En route to The Thumb and Ed Lane Peak, Luca Baradel (orange) and Ephrat Bitton breeze past Birch Lake.

8) Granite takes a toll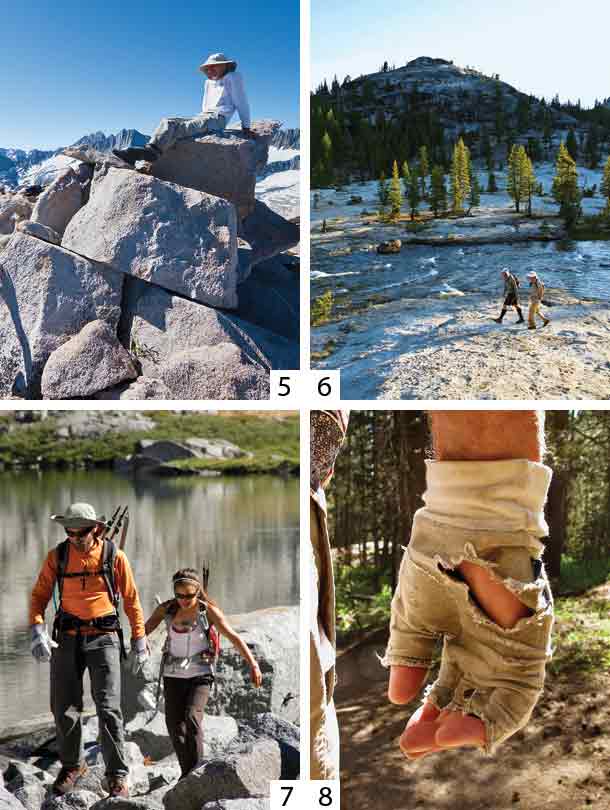 9) Late snow last year made crampons worth the weight.

10) Karl Fieberling, 57, dips into Yosemite's Tuolumne River after a near-10-hour hike to 10,301-foot Cold Mountain (in the background).

11) Cold Mountain's summit register.

12) Luca Baradel, 31, packs an ice axe for Ed Lane Peak.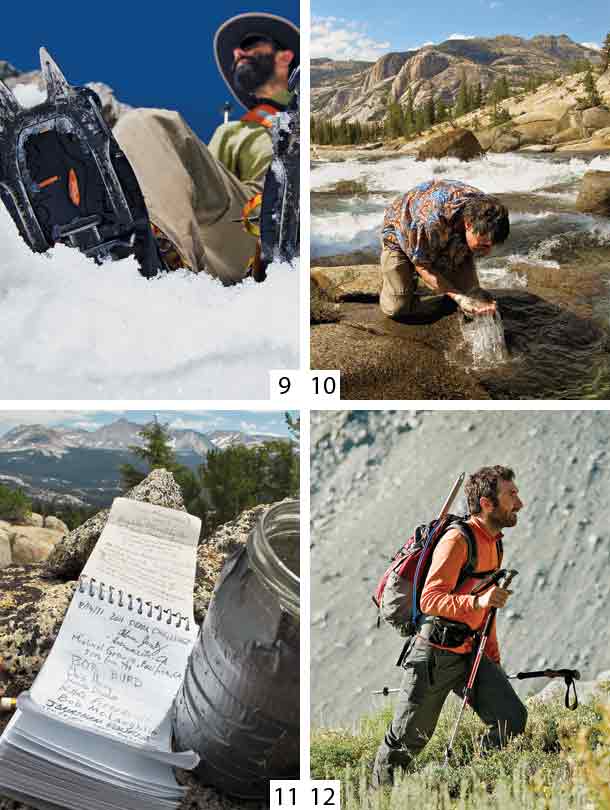 13) Eddie Fonner, 25, improvises sun protection.

14) Wet shoes + fine granite grit = blistered feet.

15) Long pants would have been a wiser choice for the ascent of 12,841-foot Buck Mountain, on day eight.

16) Every year, Burd's peaks get more obscure, which makes some routes exceptionally rough.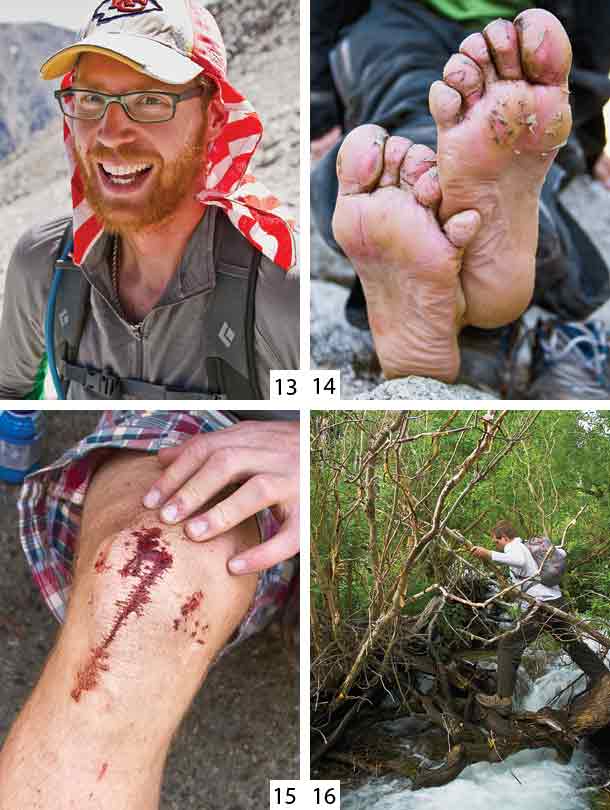 17) The view of Crown Point, on the way to 11,240-foot Ehrnbeck Peak. Day one's stats: more than 20 miles and 5,000 feet of elevation gain.

18) With daypacks and long days of scrambling, most participants choose light hikers or trail runners.

19) Mountain-goating on the Sierra Crest.

20) Baradel climbs above Birch Lake, with Owens Valley below.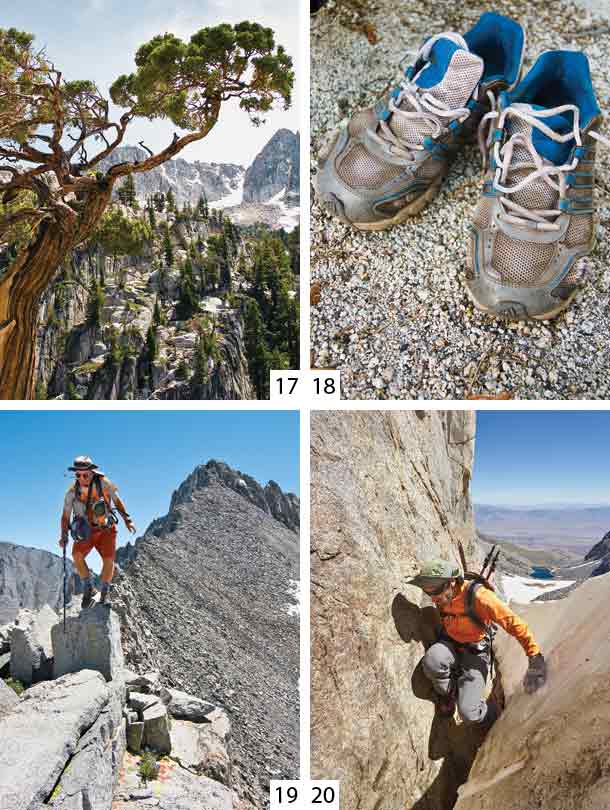 21) Sunrise over Kettle Peak on the way to Ehrnbeck; early starts are mandatory, since participants return to the trailhead after each peak and move on to the next day's challenge, sleeping in campgrounds or hotels in between.

22) Jantz leads a 5 a.m. start.

23) The scree field on Buck Mountain slowed the ascent, but going down was really fast.

24) Burd, seen here on the way to Tamarack Peak, is the only hiker who has done the Sierra Challenge every year. He's managed all 10 peaks seven times. Burd took home both the Yellow and Green Jerseys in 2011 (for 2012, he's raising the age of the masters class to make himself ineligible). Three others—Tom Grundy, Adam Jantz, and Bill Peters, 38—summited all of the peaks as well. At 25, Jantz missed winning the White Jersey by one year (no one claimed it in 2011). Reports of times and climbs are on the honor system.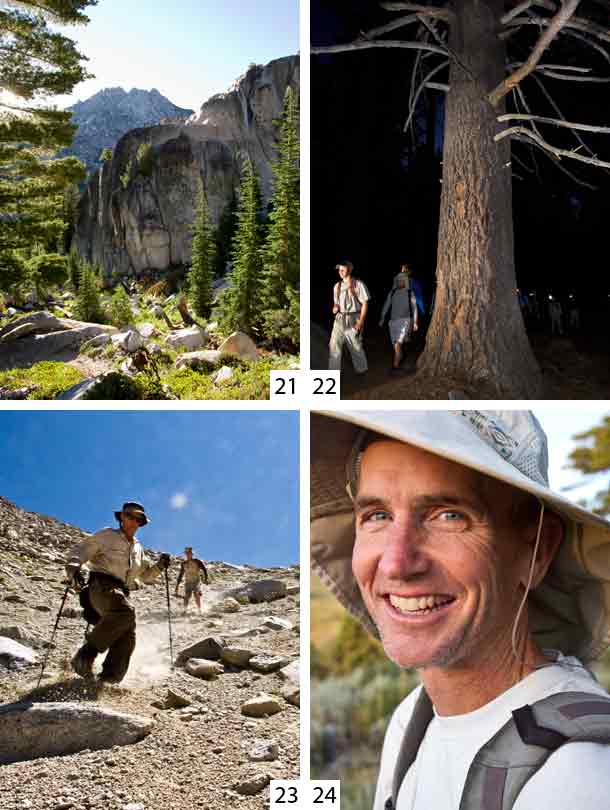 25) Pack wisely for the hard-on-gear granite—and bring plenty of duct tape.

26) On the final approach to Tamarack Peak, climbers pass Hunewell Lake.

27) Three down, seven to go: the summit of Cold Mountain.

28) Climbers look for the most efficient route out of Tuolumne Meadows.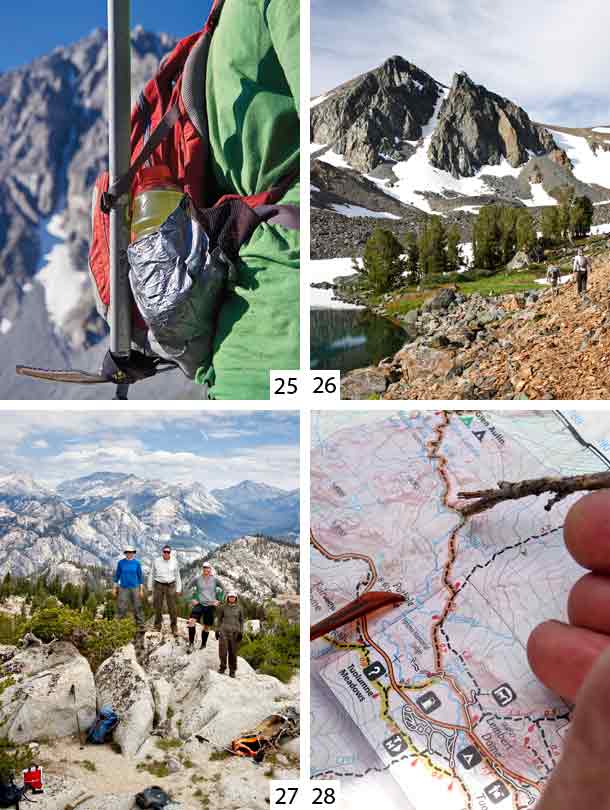 29) Crossing Tamarack Creek in search of the trail.

30) Fieberling, Grundy, and Jonathan Bourne, 55, cool off in Twin Lakes after climbing Tamarack Peak.

31) Jeff Moffat, 53, searches for the Birch Lake Trail on day nine. When in doubt, advises Burd, "keep moving uphill." He should know. "I have a list of 6,000 California peaks I want to climb," he says. "I'm at 2,000 so far." Fittingly, during the Challenge he provides guidelines for everyone to increase each day's summit tally by climbing nearby "bonus" peaks. Grundy tagged a total of 29 peaks over the 10-day event, earning the King of the Mountain title.

32) Near the end of a 20-mile day, Lincoln Bourne, 51, reaches welcome shade.