Meet 11 Heroes Who Are Saving Hiking's Future
Without a healthy world, there's no backpacking. These 11 backpackers and advocates are fighting for a better Earth.
Heading out the door? Read this article on the new Outside+ app available now on iOS devices for members! Download the app.
As backpackers, we know the effects of climate change better than most. We've hiked to the areas on the bleeding edge: the glacier that has dramatically receded so much that its days are numbered, the ponderosa pine forest weakened by drought and ravaged by pine beetles on overdrive, that secret valley where wildlife was once abundant. Thankfully for the wilderness—and us—there are hikers that are devoting their lives to reversing those trends. Here, get to know their projects—and the trails that inspire them. 
Mike DeBonis
Executive Director, Green Mountain Club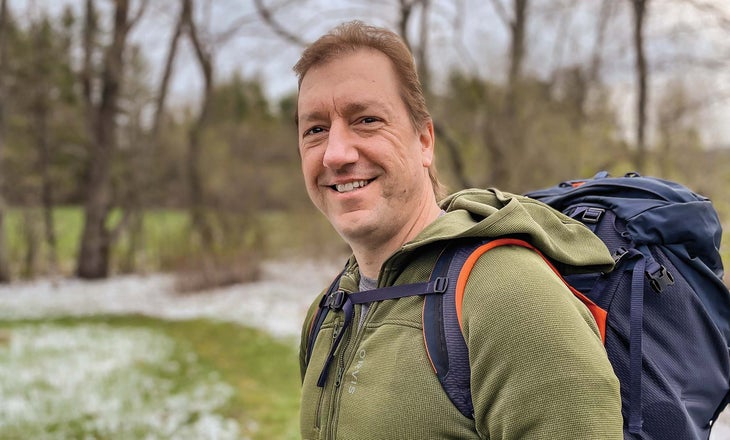 Some organizations fighting climate change have been around a long time but are refocusing their efforts in new ways. The Green Mountain Club is one such organization. Founded in 1910 to build Vermont's Long Trail, the GMC pursues a century-old stewardship mission, managing over 500 miles of trail. 
"We saw a 35 percent increase in trail use in 2020," Debonis says. "What does that mean for trails not originally built for that? Locally, our spring mud season now stretches throughout the year, consistently altering trail access. We need to look at trail-building through a climate change lens to blend rustic amenities with modern trail construction materials."
On the ground and in its Waterbury Center facility, the GMC drives sustainability through its Long Trail Patrol and Corridor Monitors. The former are seasonal staff who rebuild or restructure trail surfaces. The latter ensure conservation restrictions such as easements are upheld. GMC also offers  group hikes to educate trail users and the community at large. "Regional conservation efforts in the northeast are strong and our user group is the platform to inspire resource use awareness on a larger scale," Debonis says. "Climate change can be a politically-charged topic, but we need to be honest about what we're seeing; opinions don't matter in crisis."
Trail That Inspires: Long Trail, VT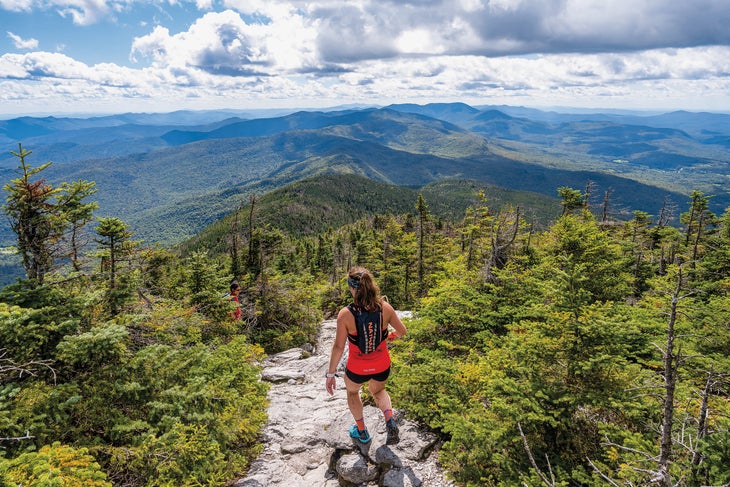 "My first camping trip as a kid was near Mt. Abraham, one of three peaks in Vermont with an alpine tundra ecosystem," Debonis says. To follow his childhood steps, hike north from the Lincoln Gap trailhead through maple sugarbushes and krummholz on the way to summit views of sprawling, forested valleys and Lake Champlain on this  5-mile out-and-back. 
Connor DeVane
Documentary filmmaker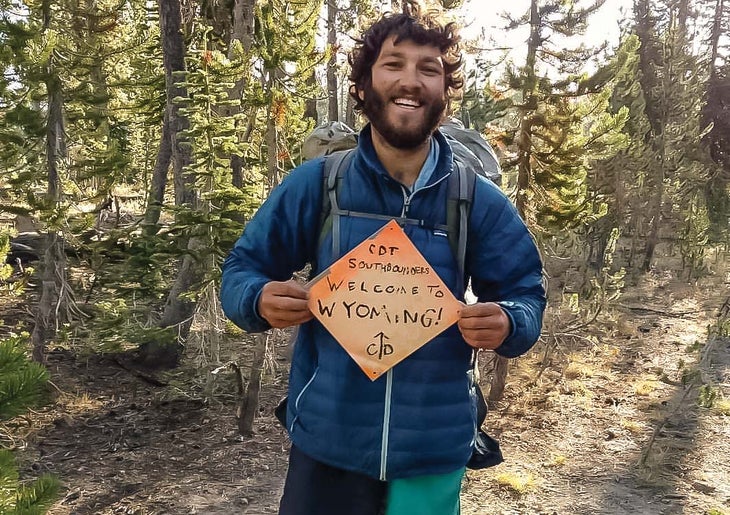 Five days after graduating from Loyola Marymount University in 2014, Connor DeVane set out to thru-hike the Pacific Crest Trail. Along the way, he realized something profound about the hiking scene: "There's a huge body of people in the outdoor recreation community who are passionate about the places they hike, but not many of them are plugged into conservation efforts," he says. This realization drew him into grassroots activism to create a bridge from loving the outdoors to fighting for it. In 2016, he thru-hiked the Continental Divide Trail and made Hike the Divide, a documentary film about how his hike drove his own journey from resignation to hope in the face of the climate crisis. His personal transformation happened through meeting local activists and problem-solvers along the trail who work on climate solutions like land regeneration and the municipalization of utilities. 
DeVane's current focus is on ecosystem repair and climate change-fueled water shortages. He does organizational and media work with groups like Sonoma County's Sunrise Movement, a youth-led campaign to address the climate crisis and create jobs through political activism. "I'm constantly inspired by young people fearlessly advocating for their future," he says.  
Trail That Inspires: Pioneer Nature Trail, CA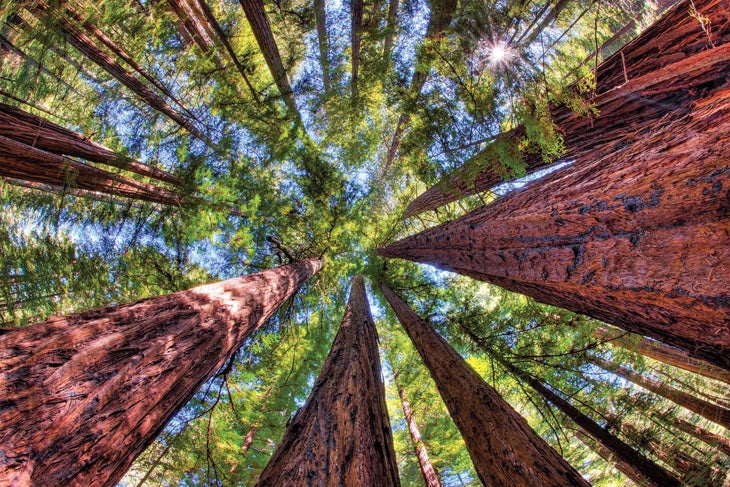 The Continental Divide Trail remains his main muse, but DeVane often looks for stoke closer to home in Armstrong Redwoods State Natural Reserve. "There's a 1,400-year-old redwood there that's about nine feet in diameter, and the 'Icicle Tree' with burls hanging off the branches," he says. See  these giants on the leisurely 2-mile Pioneer Nature Trail—and add 3 miles more with a grind up the Pool Ridge Trail's switchbacks through emerald green woods.
Jared Bynum
Wilderness and Public Lands Organizer, Conservation Colorado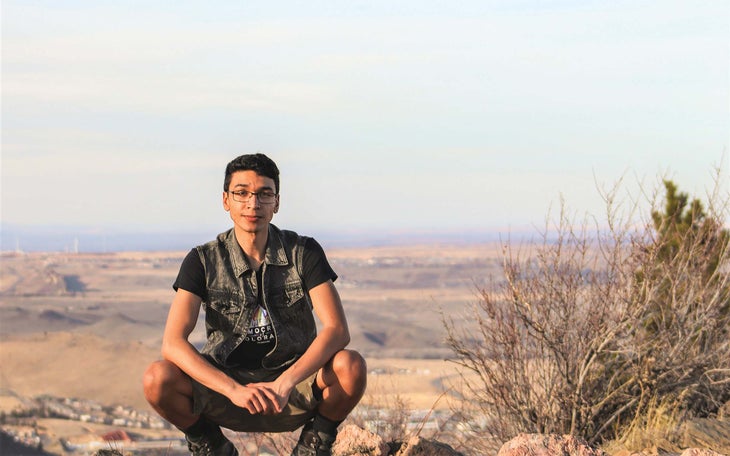 Colorado's forests are thirsty. Bark beetles run rampant, and wildfires have scorched vast tracts of alpine landscapes. Conservation Colorado, the state's largest climate protection organization, addresses these issues as well as accessibility and trail maintenance. The group works directly with communities and local conservation leaders committed to environmental protection through visible, pervasive campaigns. Jared Bynum's Montana roots sowed a love of the west that he brings to his work with Colorado wilderness conservation efforts.  
"We build a more inclusive environmental mindset to inspire big-picture thinking on issues impacting our own neighborhoods," he says. "For example, air toxins in Denver are a big problem, and we are working with governments to stymie heavy polluters through policy change, while creating campaigns to provide area communities with tools to get involved."
Bynum is cautiously optimistic. "Everything we see is tied together," he says, and he feels we're on the right track with efforts like the 30×30 initiative (the Biden Administration's plan to protect 30 percent of U.S. land and waters by 2030). Conservation Colorado does its part by aiding efforts to elect pro-conservation leaders to public office and ensure accountability thereafter.   
Trail That Inspires: Grays and Torreys Peaks via Kelso Ridge, CO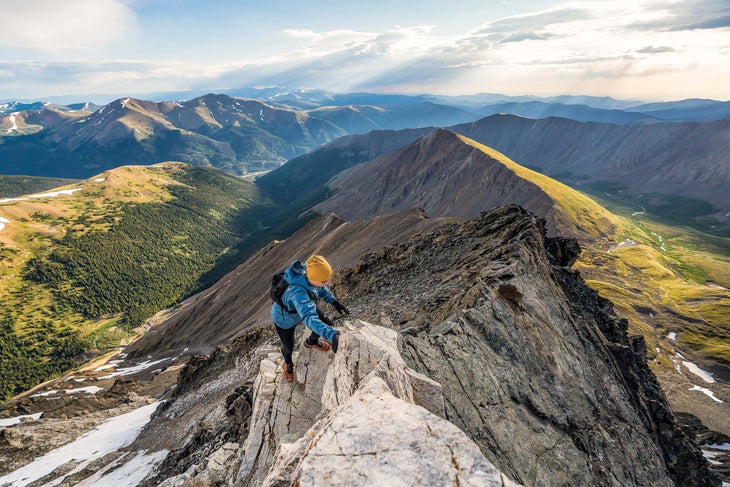 With easy access to a couple of the closest Fourteeners to Denver, this linkup is Bynum's favorite for the double-scoop views and interactions with other trail users. "I really enjoy hiking these two big peaks in one day, connecting with the place and other people on the trail," he says. Start this popular, 10-mile two-fer from the Grays Peak trailhead (high-clearance vehicles only) and follow the trail to Grays. Then cross the saddle (class 2) to connect to Torreys.  
Jennifer Potts
Founder, Illinois Park Project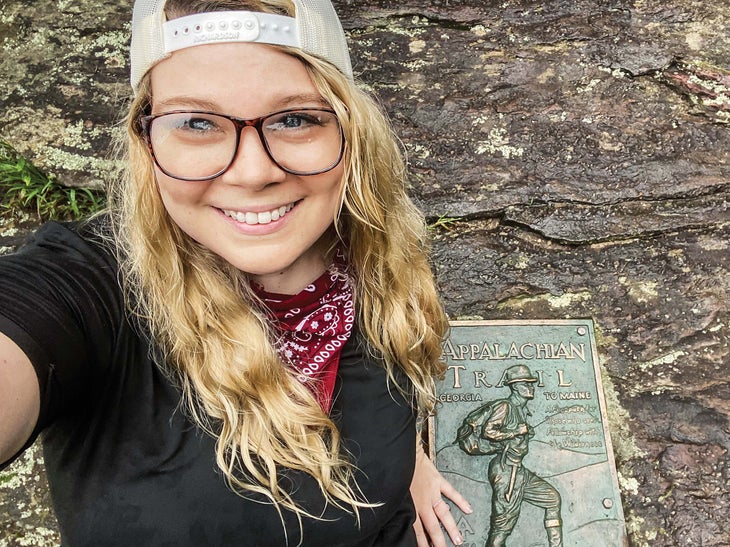 Jen Potts is an eco-minded  whirlwind. She does development work for Gear Forward (gearforward.org), a nonprofit outfitting children with outdoor equipment to fuel the next generation of stewards. In 2019, she launched the Illinois Park Project, a volunteer effort encouraging people to give back to community parks through trail maintenance and LNT events. Potts guides trips, too, as a co-owner of True North Expeditions and works to minimize the outfitter's carbon impact by incorporating rideshares and cycling into its backpacking trips. Potts was also invited to join the Granite Gear Groundskeepers team, an initiative that's picked up more than 17,000 pounds of trail trash since 2017 and organizes group outings with a focus on minimizing impact. 
"I'm a big fan of action and leading by example," Potts says. "My goal for Illinois Park Project was to bring families and individuals out to their local state parks, spend time outdoors, and clean up trash. It's something I would like to put more emphasis on in the future because it's a really accessible way to introduce people to conservation."
Trail That Inspires: Appalachian Trail, Springer Mountain to Unicoi Gap, GA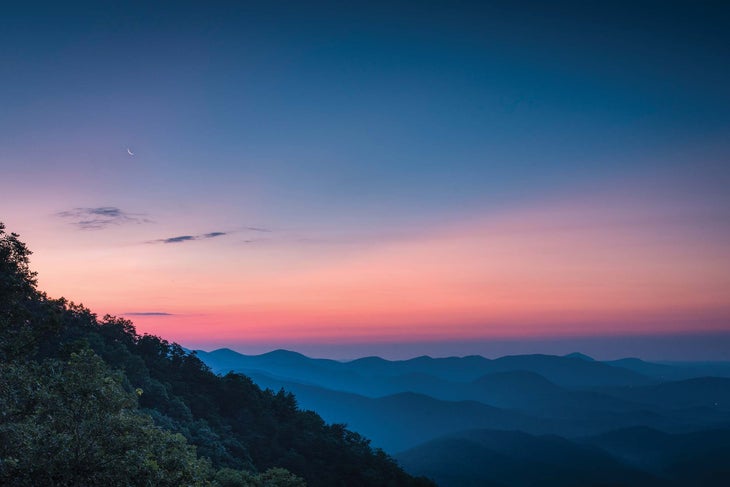 "I enjoy section hiking because it gives me the opportunity to prepare for it, live it, complete it, miss it, and return," Potts says. This 51-mile stretch of the AT snakes through fern-filled woods with seasonal wildflower accents and tags Preachers Rock, a broad stone patio, to score views of a mountain-kissed horizon and distant Dockery Lake. Start at the trail's southern terminus via the 9-mile approach trail from Amicalola Falls State Park and hike north. 
Joseph Gulizia
Photographer and Fjällraven ambassador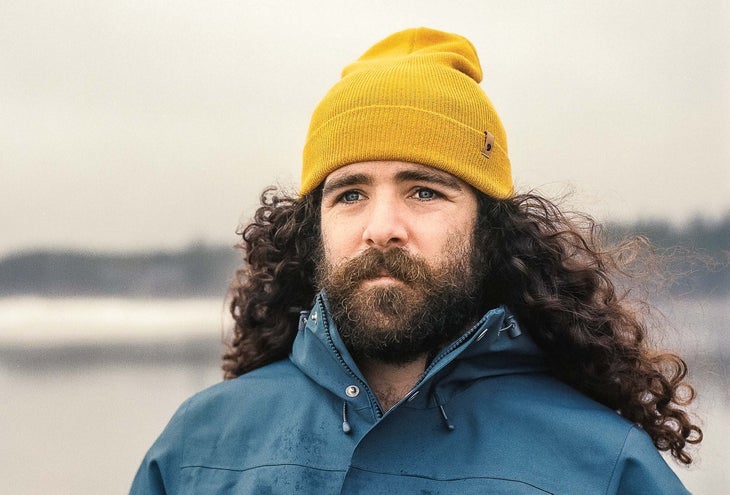 A self-described "vagabond behind a lens," Joe Gulizia saw the direct effects of a warming world in his travels to remote wild places and decided to turn his photography skills to a new purpose: raising awareness of climate-change impacts and facilitating action. 
For his a "day job," he captures imagery and video for an array of outdoor industry brands, from Eagle Creek to Lululemon, but has recently begun to partner with nonprofits and lead trips. As a Fjällräven ambassador, he leads hiking and photography events around the world, documenting fragile ecosystems. A love of the ocean, stemming from whale watching on childhood vacations, drew him to partnerships with sea conservation groups, including Obabika, a Washington-based nonprofit  that provides subsidized media services to environmental groups. Gulizia focuses on photo and video documentation of shoreline garbage removal and water quality testing. He also raises funds to organize quarterly beach cleanups with the Surfrider Foundation, a national nonprofit protecting oceans and coasts which are taking the brunt of climate change. "I want to promote the respect nature deserves and through my imagery inspire responsible resource use," Gulizia  says. 
Trail That Inspires: Sunshine Coast Trail, BC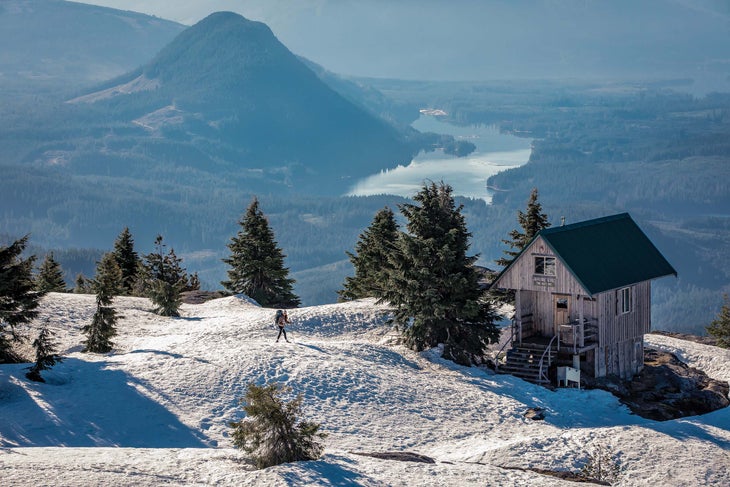 "You can hike a week or two and stay in huts in this 112-mile trail network with old-growth forests, craggy peaks, and hidden lakes," Gulizia says. You'll also get views of the Olympic Peninsula, innumerable fjords, and Vancouver Island. Take a two-day sampler of Canada's longest hut-to-hut trail from Sarah Point to Manzanita Hut. Follow rolling coastal hillocks to the blufftop shelter and descend through old-growth the next day.
Gabaccia Moreno
 

& Angel Peña

Consultant, Outdoor F.U.T.U.R.E. partner, and consultant, Outdoor Nuestra Tierra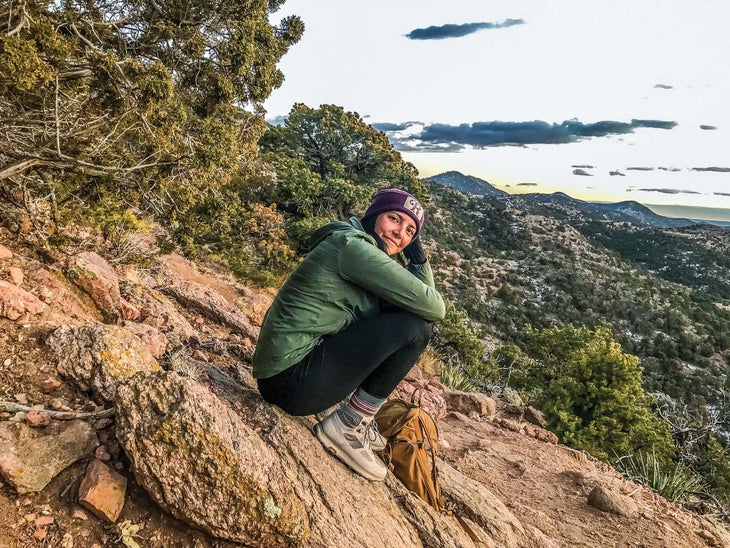 Conservation in the southwest has two new champions in Gabaccia Moreno and Angel Peña, who work in tandem for complementary organizations. Peña's Nuestra Tierra Conservation Project is a voice for Native people and the land to help protect New Mexico's natural resources and ensure recreational access.  
"Authenticity saves mountains," Peña says. "It's about people and empowering communities. That's how we change attitudes. The land does the speaking for us."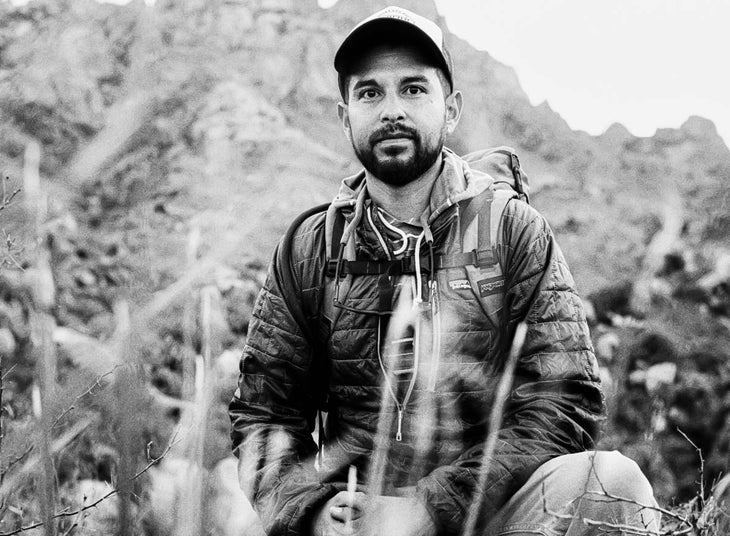 Moreno's Outdoor F.U.T.U.R.E. created the country's first outdoor equity fund that focuses on longterm investment in getting youth outdoors, and is currently working toward a national model. "There is a sense of urgency for the conservation community to call out cultures and traditions tied directly to landscapes," Moreno says. 
Climate change has a disparate effect on disinvested communities, and initiatives like New Mexico's Outdoor Equity Fund strive for sustainable opportunities for access and education around public lands. Moreno and Peña are also pursuing equitable implementation of New Mexico State Park's Land and Water Conservation Fund.
Trail That Inspires
Moreno: Joshua Tree National Park, Quail Mountain, CA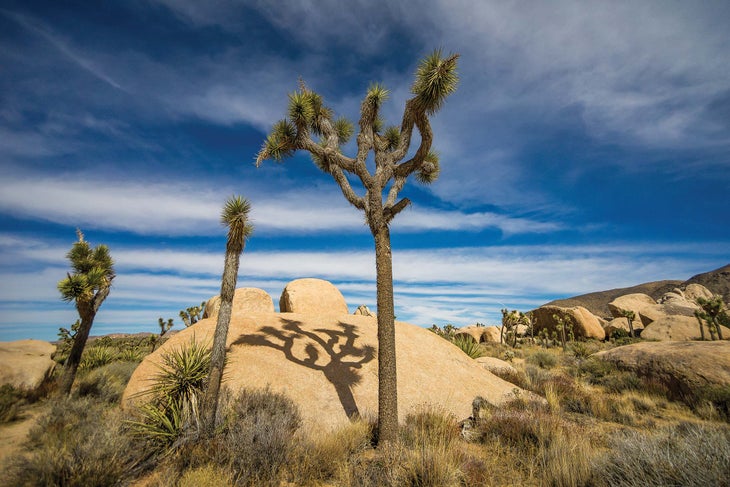 "In Joshua Tree, you can experience the transition zone of the Colorado and Mojave deserts," says Moreno. "It's a magnificent, quiet landscape where a simple hike can become meditation." Quail Mountain, 
J-Tree's highest peak, has no developed trails (think stimulating navigation) and remains blissfully crowd-free all year. Follow the main park road 8 miles to the trailhead and hike southwest to the peak for a 12-mile out-and-back. 
Peña: Bandelier National Monument personal exploration, NM 
Peña grew up wandering Bandelier's canyons and still recharges there. He says Bandelier's 70 miles of trails provide ample opportunity to explore, and urges you to find your own path. On his current trips, he beelines to secret fishing holes on the Gila River. 
Teresa Martinez
Executive Director, Continental Divide Trail Coalition
Martinez has channeled her outdoor passion into a successful conservation career. After a stint at the Appalachian Trail Conservancy as trail program manager overseeing volunteer trail crews, she moved west to the Continental Divide Trail Coalition and now serves on the boards of the Partnership for the National Trails System and Next100 Coalition, two groups driving an inclusive approach to improve access to public lands for hikers and backpackers.
"When I first came west, I'd regularly see snow on New Mexico's Bootheel peaks, but today it's rare, and the monsoons aren't showing up," she says. "Water and climate change are intimately intertwined and directly effect access."    
Martinez leads strategy development to blend outdoor recreation with climate change challenges. "CDTC is digging into resiliency work for the trail, like mobilizing volunteers after fire events to clear the trail of debris. And we're working on how to finish the CDT, close the gaps, and ensure we have enough protection to create a fully connected, 3,100-mile corridor that also protects wildlife, watersheds, and air quality." 
Trail That Inspires: CDT near the Chama River, NM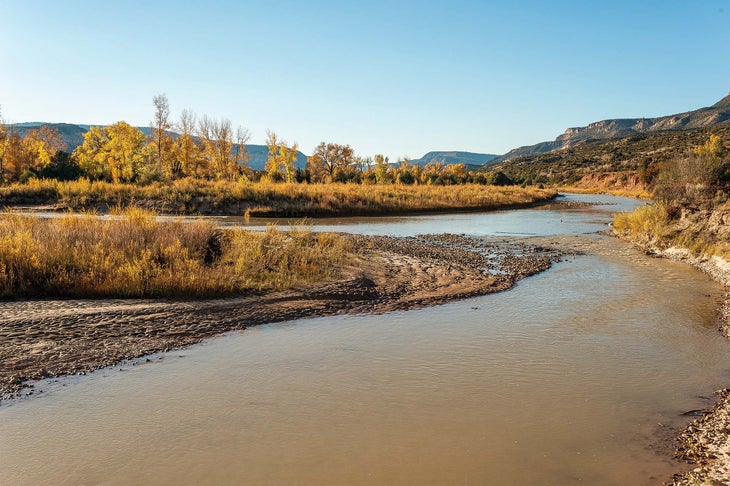 "My family originated hundreds of years ago in northern Mexico and my DNA instinctively knows this is home. It's like a magnetic connection to ground my ancestors touched and it's just poetic," Martinez says. For a quick taste, start at Skull Bridge near Abiquiu Reservoir and hike 2.5 miles north through orange-tinted sandstone cliffs. 
Kristen Bor
Founder, Bearfoot Theory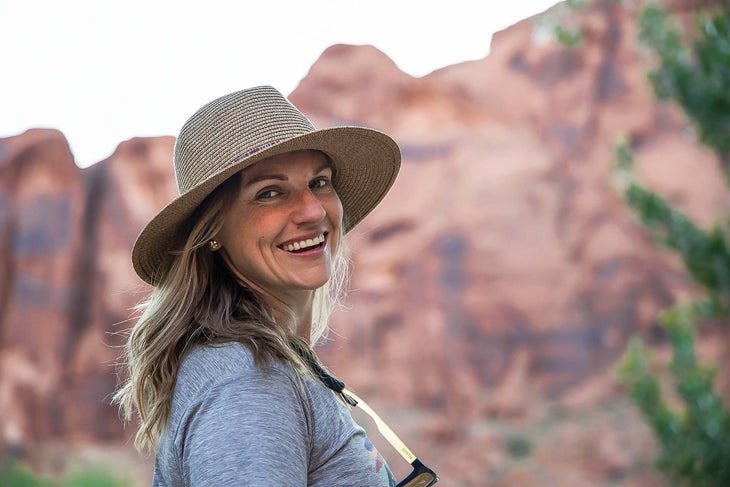 The mountains called in 2014, and Kristen Bor ditched her Washington, DC-based environmental policy career to hike the John Muir Trail. Inspired by her experience, she launched Bearfoot Theory, an online guide and travel resource to help people grow their outdoor skills and build confidence in backcountry travel. Her hunch? Visiting the wilderness breeds a concern for it. 
"You can't expect people to care about things they don't know about," Bor says. "When you introduce someone to the outdoors, and they experience the benefits and beauty of nature firsthand, it's more likely they will vote for the environment, take easy steps in their daily life to reduce their impact, have conversations with family and friends, and become climate advocates."
Barefoot Theory's traffic has grown to more than a half-million monthly pageviews, and Bor offers trips, too, though some in recent years were cancelled because of fires. "It's getting hotter, drier, and smokier, and then there are human impacts like toilet paper and other trash," Bor says. "These experiences feed my passion for education and conservation." 
Trail That Inspires: John Muir Trail, Muir Trail Ranch to Marjorie Lake, CA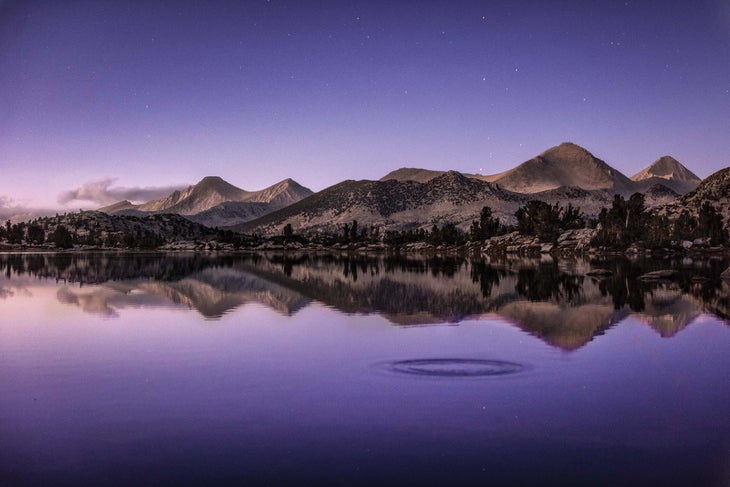 "Hiking the John Muir Trail was one my best life experiences, and that whole area still holds a special place in my heart. In Kings Canyon, we tackled big climbs almost daily," Bor says.  Start at Muir Trail Ranch and head toward Kings Canyon on a five-day sampler. Expect high alpine landscapes, waterfalls, big peaks, and open meadows on this 46-mile section. 
Jessica Loya
Principal, National Policy Director, GreenLatinos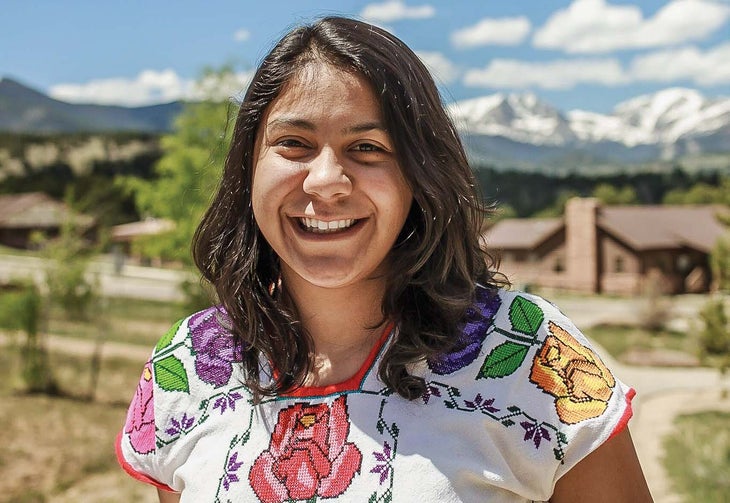 Jessica Loya is driving a movement. As National Policy Director for GreenLatinos, Loya is helping elevate Latino voices in policy decisions through coordinated efforts with Next100 conservation groups supporting underrepresented communities. "I work through a community justice lens, and we are expanding the larger narrative of what it means to engage in the outdoors and climate advocacy through cultural and spiritual connections," she says.  
GreenLatinos is working at the national level with President Biden's 30×30 program, creating a climate civilian corps to reimagine what green jobs look like. "Climate dread is paralyzing, but we must move at the pace of the community," Loya says. Some of her recent wins include delivering environmental and climate priorities to congress, outlining water policy recommendations, lobbying for Wilderness Study Area protection, and helping secure the Civilian Conservation Corp's inclusion in the American Jobs Plan.
Trail That Inspires: Natural Bridges State Beach, Monarch Preserve Loop, CA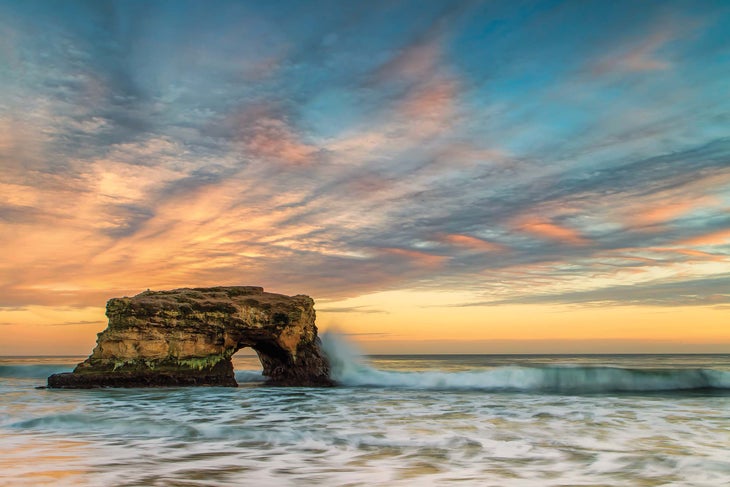 "Natural Bridges is a key migration stop for Monarch butterflies," Loya says. "I participated in the Monarch counts years ago, and the trees were literally covered in butterflies." From the park entrance, follow the short loop to the butterfly preserve (though numbers have dwindled, the Monarchs often arrive in October), then hike to the beach to see shore birds, seals, otters, and migrating whales. At low tide, you'll share the beach with shore crabs, sea stars, anemones, and more on this .6-mile loop. 
Ben Gabriel
Executive Director, Wild Montana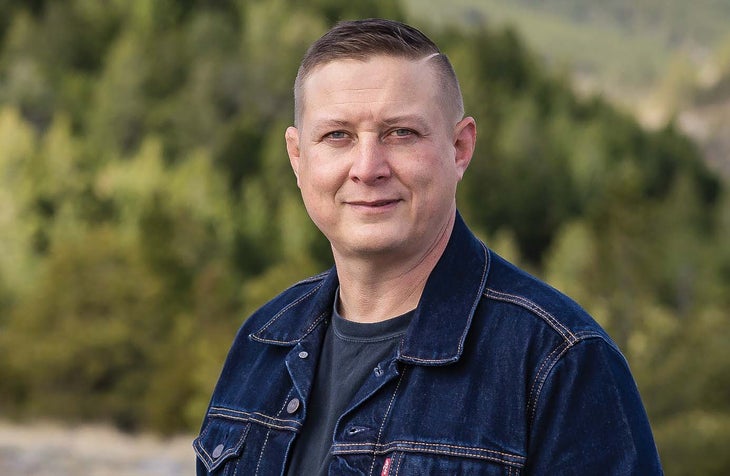 Founded in 1958, Wild Montana has influenced wilderness designations and other campaigns to provide long-term protection for Montana's public lands and waters. Grassroots chapters throughout the state work in tandem with local communities to drive solutions to conservation issues. "Collaboration in a changing world is critical," Gabriel says, "and conservation is also a mechanism to revive indigenous and rural communities impacted by climate change."
He notes an array of global-warming fueled laments from Montana, all of which are common to many areas of the West. "Water shortage is more prevalent. Runoff happens earlier, and wildfires have severely impacted air quality. We've also seen many more days above 100°F." 
His current project, the Lincoln Prosperity Proposal, is a land-management plan balancing conservation, forest restoration, and recreation to protect Montana's national forests. Wild Montana also promotes oil and gas reform in Montana's eastern grasslands, important carbon sink areas whose conservation potential is often overlooked.   
Trail That Inspires: CDT, Priest Pass to Macdonald Pass, MT

"The Seeley-Swan area is a place we go to for true wilderness hiking, and the CDT stretch has high mountain meadows. I take my family up there for a quick getaway close to home," Gabriel says.  Start at the trailhead on Highway 12 at MacDonald Pass and plan for 2,500 feet of gain through dense forest on this 10-mile out and back. 
Steve Johnson is a frequent Backpacker contributor. His new book, World in their Hands:Original Thinkers, Doers, Fighters, and the Future of Conservation is out now.