Pack Some Backcountry Relaxation With These Lightweight Wilderness Reads
There's nothing quite like kicking back at camp with a good book. These eight are light both literally and figuratively, making for perfect campfire companions.
Photo: Photo by Lê Tân on Unsplash
Heading out the door? Read this article on the new Outside+ app available now on iOS devices for members! Download the app.
No matter how ultralight I go, there is one backpacking luxury I'm unwilling to give up: my book. Whether I'm lounging in frontcountry comfort with a thousand-page novel or wedging a tiny paperback in the outer pocket of my backpack, I always have a story close at hand. For summer overnights I prefer a lighthearted (and physically light) tome, one that won't keep me—and, depending on headlamp brightness, my tentmate—awake into the wee hours, and doesn't add too much weight to my pack. These eight picks from Backpacker's editors are ideal summertime reading, and light enough to bring with whether you prefer paperback or ebook.
Funny Shit in the Woods by Brendan Leonard
This collection of essays by Semi-Rad's Brendan Leonard will have you disturbing your tentmates, neighbors, and any nearby bears as you cackle your way through chapters like "How to Get Your New Boyfriend/Girlfriend to Hate Your Sport" and "You Don't Have to Clip That to the Outside of Your Pack". Leonard has walked the walk when it comes to backcountry dirtbagging; this book is the epitome of "it's funny because it's true". When your giggles finally trail off, find inspiration for your next big trip with later chapters "The Importance of Big Dreams" and "Make Plans, Not Resolutions". —Kristin Smith
All the Pretty Horses by Cormac McCarthy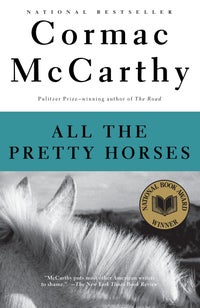 This National Book Award-winning novel follows the adventures of a young ranch hand in postwar Texas and Mexico. There's drama aplenty—unrequited love, betrayal, and some stomach-churning bouts of violence—but the real draw here is McCarthy's prose. In his unsparing, sometimes obtuse, but always beautiful descriptions of the southwest landscape, he transforms a classic American cowboy tale into something his very own. — Eli Bernstein
Sherpa: The Memoir of Ang Tharkay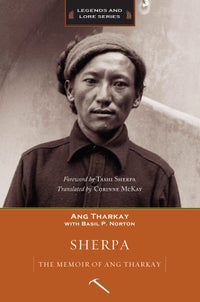 Released in English for the first time only 4 years ago, this book promises to quickly join the ranks of mountaineering classics. Ang Tharkay, born in 1908, became one of the foremost Sherpas on early Himalayan climbing expeditions. He worked with Eric Shipton and H.W. Tillman, then climbed Annapurna with Maurice Herzog's expedition as the sirdar (head Sherpa). His descriptions of the expeditions, the mountains, and the politics within Sherpa teams, as well as his impressions of his European employers, will draw you in from first page to last. — Kristin Smith
Treasure Island by Robert Louis Stevenson
Summer's all about adventure, and who has more adventures than pirates? First published in 1883, this rollicking sea story is the rare classic novel that's actually fun to read, with concise, easy-to-understand language and quick-moving action. If you're not already familiar with the premise, here's the gist: When a mysterious old sailor dies at his family's inn, young Jim Hawkins comes into possession of legendary pirate Captain Flint's treasure map. He assembles a crew to get the loot, but one of them—the one-legged cook Long John Silver—has plans of his own. Mutinies, double-crosses, and backstabbing follow. Almost every trope you associate with pirates started with this book, from talking parrots to treasure maps marked with an X to the black spot of death. Read it, and you'll get a whole new perspective on the adventure stories of your youth. (Bonus: Treasure Island is in the public domain, so you can download the ebook to your phone for free.) —Adam Roy
The Unlikely Thru-Hiker by Derick Lugo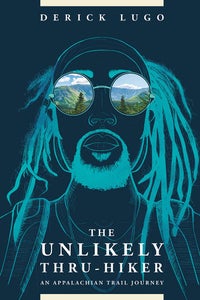 Derick Lugo had never been camping when he left NYC for the Appalachian Trail, but he didn't let that discourage him. Through trial and error, the kindness of other hikers, and his own determination, he made it all the way from Georgia to Maine. And luckily for us, he decided to write about it when he got back. This trail memoir mixes humor with poignant thru-hiking moments, from the low points of doubt and bear encounters to the pleasant surprise of fellow thru-hikers' open affection and acceptance. Through it all, we can't help but be impressed by Derrick's persistence as he heads north, one step after another.— Kristin Smith
Touching the Void by Joe Simpson
Yes, you've seen this one on a million reading lists. But if you somehow haven't read it yet, it's worth your time. From the very beginning, you know that Simpson has to survive: He wrote the book, after all. Yet Touching the Void will still keep you sweating as Simpson and climbing partner Simon Yates battle accidents and blizzards before the fateful moment when Yates has to cut their rope. After falling the rest of the way down the cliff and into a crevasse, Simpson manages to hike and crawl his way back to basecamp in a feat of human endurance that makes this survival story timeless. —Kristin Smith
The Colors of Nature, edited by Alison Deming and Lauret Savoy
Apart from being an enjoyable read, this collection of essays on the interaction between cultural identity and ecological awareness gives a voice to nature writers of color, an important step in a genre that white Europeans and Americans have long dominated. Authors range from poets to scientists, adding an element of unpredictability to the perspective of each chapter. The final essay, "Belonging on the Land" by David Mas Masumoto, might forever change the way you think about land ownership in the American West. — Kristin Smith
Two Trees Make a Forest by Jessica Lee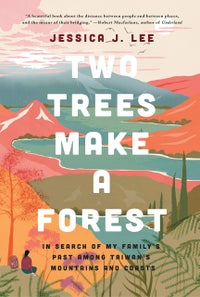 After discovering a series of letters left by her immigrant grandfather, nature writer Jessica Lee followed their written trail back to her family's homeland of Taiwan. Wandering from the mountains to the lowlands in search of her own family story, she connects the geological and natural history of the land with the political and personal forces that shaped her grandparents' lives—and through them, her own.— Kristin Smith