Our Backyard: Denali National Park
Explore Denali's top dayhikes, photo ops, and epic wildlife treks.
Heading out the door? Read this article on the new Outside+ app available now on iOS devices for members! Download the app.
OUR BACKYARD | THE EXPERTS

1. BEST BASECAMP

Step off the bus at Wonder Lake and grab one of 28 tent sites ($16/night; reservedenali.com). Your new backyard has easy access to endless untracked miles through grizzly-frequented tundra with IMAX-like views of the entire Alaska Range—and Mt. McKinley, looming just 26 miles distant.
2. EASY OVERNIGHT

Denali's trailless claim holds (mostly) true, but the Triple Lakes Trail stretches nine miles atop taiga-forested ridgelines for tree-framed views of moose-y valleys and a string of blue lakes. Hike south from Headquarters on the McKinley Station Trail and settle in at the park's only established backcountry sites, near the western and central shores of Triple Lakes. Day two: Go 2.5 miles to the George Parks Highway. Or simply backtrack.
3. BEST EXPEDITION

Trace the route climbers once used as an approach to the Great One. Nowadays, summit teams fly to a basecamp on the Kahiltna Glacier, leaving this 20-mile trek (one-way) to 5,700-foot McGonagall Pass people free. Start early from Wonder Lake to ease the crux crossing of the mile-wide McKinley River and follow an intermittent game trail from Turtle Hill. Overnight alongside Cache Creek and follow it to a snowfield climb to a pass overlooking McKinley and the 34-mile-long Muldrow Glacier.



4. BRIGHTEST WILDFLOWERS

The nearly constant summer sunlight (20 hours a day in June) nourishes a vibrant bouquet along Highway Pass (mile-marker 58.3). Hike through the densest patch on the hillside flanking the north side of the road, on a 3.5-mile hike west to Stoney Hill. "When the poppies are blooming, the slopes turn a fluorescent yellow, and in mid-June, there's an incredible rainbow of blooms," says Denali-based Anne Beaulaurier.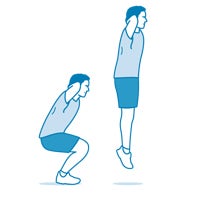 OUR BACKYARD | THE EXPERTS

5. BIGGEST DENALI VIEW

Scree-covered perches on Mt. Eielson's south side offer some of the clearest views of North America's 20,320-foot apex, and this 14-mile cross-country loop connecting units 12 and 13 puts you smack in the jaw-drop zone. From Grassy Pass, hike five miles south along the Thorofare River's gravel bar and the banks of Glacier Creek. Scramble east up Intermittent Creek to the McKinley view. Return: Contact Creek to the Thorofare to Eielson Visitor Center.
6. BEST MULTIDAY

The wide-open ridges north of the park road—accessed between miles 71.5 and 78.5—offer postcard views of the Alaska Range and blueberry picking from mid-July through August. Start at the Toklat River and spend three days traversing west across the Wyoming Hills (north of Mt. Galen). Finish up in Moose Creek on day four.
7. RAINY-DAY ESCAPE

"If you wait for the weather to lift in Alaska, you could wait for awhile," says Jason Walsh (below). During long bouts of rain, Walsh suggests hopping a shuttle bus to Eielson Visitor Center. Bear, moose, or caribou sightings are almost guaranteed along the 66-mile, four-hour ride (one-way), and rangers lead hikes from Eielson during weather breaks. Tip: Cloudbreaks are most likely to occur in the morning, so grab an early bus.
8. BEGINNER CROSS-COUNTRY ROUTE

The easternmost corridor into the Alaska Range starts with a well-worn path through brushy backcountry; gravel bar and ridgeline navigation is a snap; and alpenglow on 6,736-foot Fang Mountain is your alarm clock. No wonder Terri Massa (below) names this 18-mile round-trip to the headwaters of the Savage River a first-timer fave. Start from Savage Campground and angle south.
OUR BACKYARD | THE EXPERTS

After more than 20 trips into Denali's backcountry, former ranger Jason Walsh, 37, of Chugiak, has learned that planning multiday trips is key for snagging hard-to-get permits in the park. "When you pick up your permit on the day of travel, add extra days to your itinerary in areas of high demand," he says. "You'll get first dibs on permits that people will be waiting in line for days ahead."
Terri Massa, 45, a Fairbanks resident since 1987, has visited Denali for more than 20 years but only just discovered her favorite season there: winter. "Snowshoeing, skijoring, and mushing," she says. "It's relatively dry and windless, so temps in the -20 to +20˚F range are comfortable."