New Life List: Thru-Hike the JMT
A lifetime of weekend trips is like trying to live on appetizers. Get real sustenance with a two-week trek through the best of the Sierras on California's John Muir Trail.
Heading out the door? Read this article on the new Outside+ app available now on iOS devices for members! Download the app.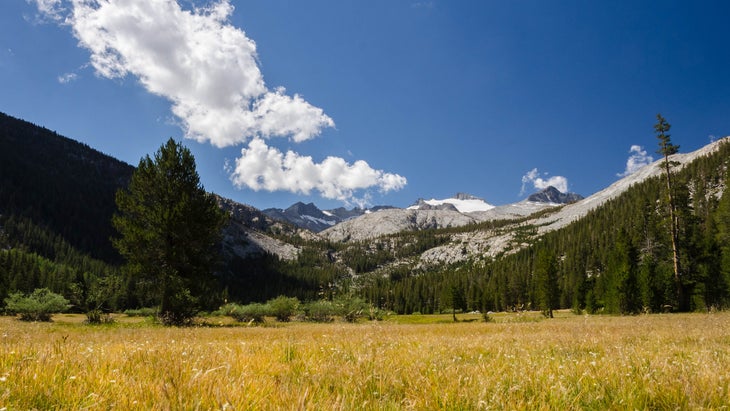 Stop just dreaming about a thru-hike; make it real! Our online Thru-Hiking 101 class covers everything you need to plan and finish the long-distance hike of your dreams. Start it instantly, complete it at your own pace, access it forever. Sign up now!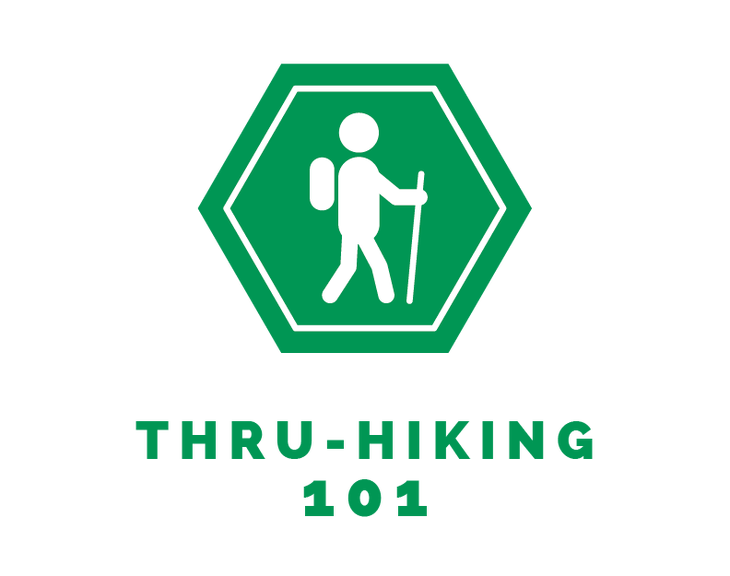 Payoff On day 15 of my combo trek of the High Sierra and John Muir Trails, grinding up to Muir Pass, I muttered: "I hate the JMT." My partner laughed, a wry chuckle that signaled he knew something I didn't. Namely: A long hike wears you down before building you up, and fleeting lows are followed by endless highs. Later, basking in the alpenglow of an Evolution Basin sunset, simultaneously drained and fulfilled, I knew there was no shortcut to this moment. And I said, naturally, "I love the JMT." —Andrew Matranga
Do it From Yosemite Valley to Mt. Whitney, every day on the 221-mile John Muir Trail delivers scenes straight from an Ansel Adams shot: granite spires and ridges reflected in thousands of alpine lakes, scores of soaring waterfalls, campsites by sparkling creeks amid meadow-and-rock havens. And because the JMT generally offers good footing and moderate grades—despite daily climbs (and descents) of 2,000 feet—with an ultralight pack you can knock off 15- to 16-mile days, pain-free. Go in late summer or early fall, when mosquito season has largely passed and you're almost guaranteed bluebird days and mild nights. That means you can use a tarp or superlight tent, getting a big start on shedding pack weight.
Pack: Use a 3,000- to 3,500-cubic-inch pack built to carry 35 pounds. Or remove unneeded trimmings from your old workhorse. Max wt: 3 lbs.
Bag: Bring a summer down bag (rated around 32°F). Wear your clothes to sleep for extra warmth if needed. Max wt.: 1 lb. 5 oz.
Shelter: Pitch an ultralight tent or tarp (the latter with trekking poles). Two good bets: the Granite Gear White Lightning tarp or the Big Agnes Fly Creek tent (shared). Max wt: 1 lb. 12 oz.
Bear canister: Required in the High Sierra. We like the affordable BearVault BV450 and the ultralight Bearikade; the former will hold 4 days of food for one person. Max wt.: 2 lbs. 1 oz.
Inflatable mattress: Get a light pad like a Therm-a-Rest NeoAir, or a short (60-inch), insulated mat to save ounces; with the latter, put an empty pack under your feet for warmth. Max wt.: 1 lb. 4 oz.
Clothing: Pack 1 T-shirt, a long-sleeve top, shorts and pants, 3 pairs undies and socks, gloves, light puffy (like Patagonia's Nano Puff Pullover), rainshell, sun hat, and warm hat. Max wt.: 4 lbs. 12 oz.
Accessories: Nitpick the small stuff. Opt for silnylon stuffsacks and pack cover and a 4-ounce headlamp. Carry only what you'll need of toothpaste, sunblock, soap, etc. (buy travel sizes or put them in smaller containers). And save your knees by using poles. Max wt.: 2 lbs. 8 oz.
Food/water: Keep food to 2 pounds/day/person, and resupply at Red's Meadow and Muir Ranch. Use a light stove like a Jetboil Flash; ship (via ground) extra fuel in your resupply box. Pack lightweight water treatment  and a 3-liter reservoir; only carry as much water as needed between sources (typically about 1 liter). Max wt.: 18 lbs. 6 oz.

TOTAL PACK WEIGHT: 35 lbs.
Resources
Getting there The JMT's northern trailhead: the Happy Isles shuttle stop in Yosemite Valley. Southern trailhead: From US 395 in Lone Pine, turn west onto Whitney Portal Road and follow it 13 miles to its end. Guidebook John Muir Trail, by Elizabeth Wenk and Kathy Morey ($18; wildernesspress.com) Maps Tom Harrison Maps John Muir Trail Map-Pack ($21; tomharrisonmaps.com) Contact Yosemite National Park, (209) 372-0740; nps.gov/yose; Inyo National Forest, (760) 873-2485; fs.fed.us/r5/inyo
See Two More
-Vermont's 273-mile Long Trail offers a three-week immersion in the intimacy and ruggedness of the Green Mountains' dense forests and craggy peaks. Get maps, photos, and GPS tracks at backpacker.com/longtrail.
-Minnesota's 235-mile Superior Hiking Trail may be named for the lake, but it works as an adjective, too. This ridgeline trip is crazy with cliff-top views, lakes, and waterfalls. (218) 834-2700; shta.org