Meet the Artist: Latasha Dunston
Denver artist Latasha Dunston paints details she would have missed with photographs.
Heading out the door? Read this article on the new Outside+ app available now on iOS devices for members! Download the app.
BACKPACKER and Merrell teamed up with eight artists to inspire others by sharing what the trail means to them, through their own unique vision and design. "Meet the Artist" shares the stories of each finalist and how art is an integral part of how they experience the outdoors. To see the gallery and vote for your favorite design, click here. In addition to receiving a cash prize, the winning artist's design will be printed on a t-shirt benefitting The Conservation Alliance and Merrell will donate to an outdoor non-profit of the winner's choice.
Here is Latasha Dunston's story as told to Kassondra Cloos.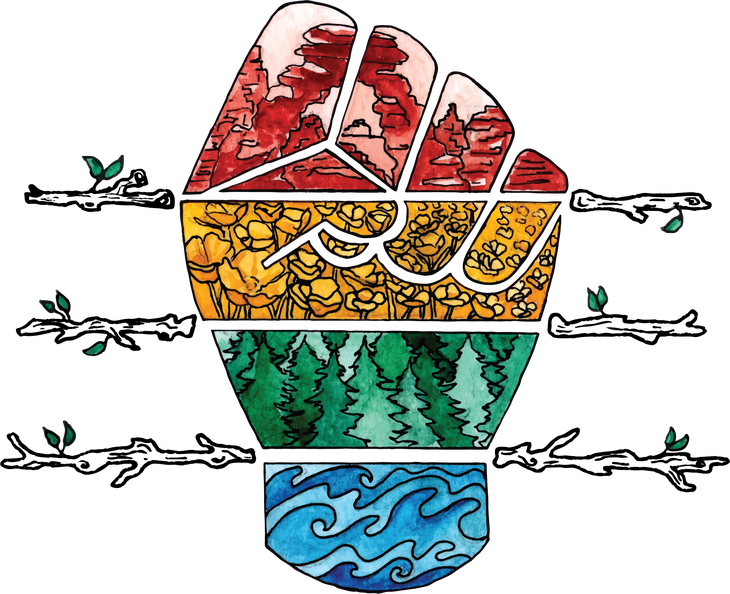 Even though I grew up in Baltimore City and I'm a city girl through and through, I've always been drawn to nature. When we visited my grandma's house outside Baltimore, I was drawn to playing in the small patch of trees between her house and the middle school. I love the feeling of being isolated and in silence. I would collect bugs and climb trees and was completely content being alone in my little patch of nature. 

I went to Virginia Commonwealth University, where I was really into botanical work, and where I started hiking and camping around the Richmond area. There's a really nice recreation system in the city around the James River, and there are a lot of trails around there. I visited my first national park, Shenandoah, in college. That's where I went camping for the first time.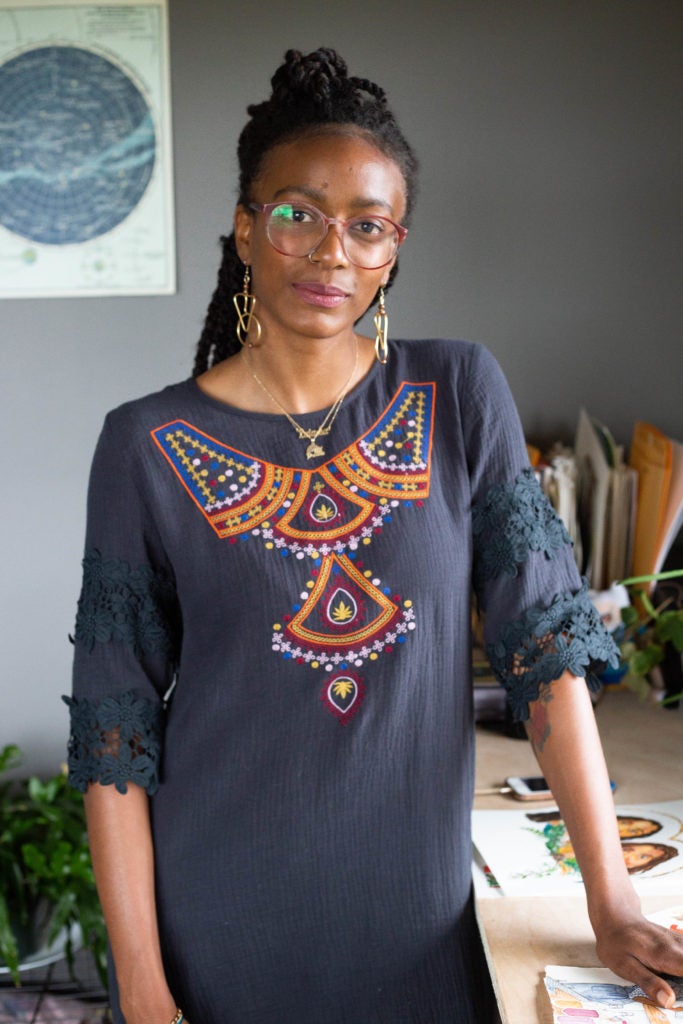 Now, living in Denver, I've been treating myself to a whole new landscape and it's been amazing. I didn't grow up looking at pictures of the West, so I could never have dreamed of the places I've seen, and these public lands make me feel so small but so connected at the same time. That's how I knew I wanted to continue to explore the world and create art inspired by it. When I paint while I'm out on the trail, I notice details I wouldn't have seen if I'd just snapped a photo and walked right past it.
The painting that I submitted for the Trail by Design competition brings in a little bit of my culture and represents a bigger picture. There are four different landscapes that encompass four different colors. I really wanted to showcase a rainbow, to have some elements of pride in there. It's kind of about how I see us in the elements, and I see the elements in us, when it comes to biodiversity. We're different colors, all different sizes, we're all different vibes, but we're all in solidarity together, we're all here together, for this land.
I want people to feel prideful when they wear it. I want them to be like, "Wow, I would definitely like to rep that while I'm outside hiking." Because it's not just another tent graphic. I think it's bold. I think it's different.
If my design wins, I'm thinking of donating the money to PGM ONE, because they create a space for people of color in the outdoor industry to share and have community and bring each other up and put opportunities forward. City Kids Wilderness Project, a non-profit based in DC that gets inner city kids into parks around the area and teaches them outdoor skills, is another option—I'm most passionate about children and people of color. Whatever organization I choose will be about helping minorities get out.
Jitterbug Art
Rock 1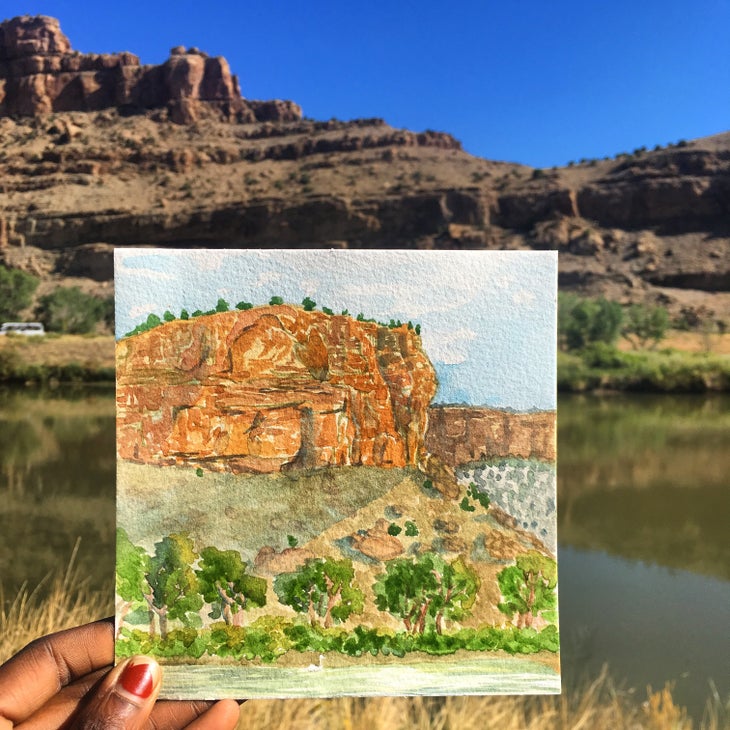 Pulled off the road during a solo trip from Denver to Moab. Take a break from driving and watched a bird swim in the water. 
Grand Junction, CO
Jasmyne Portrait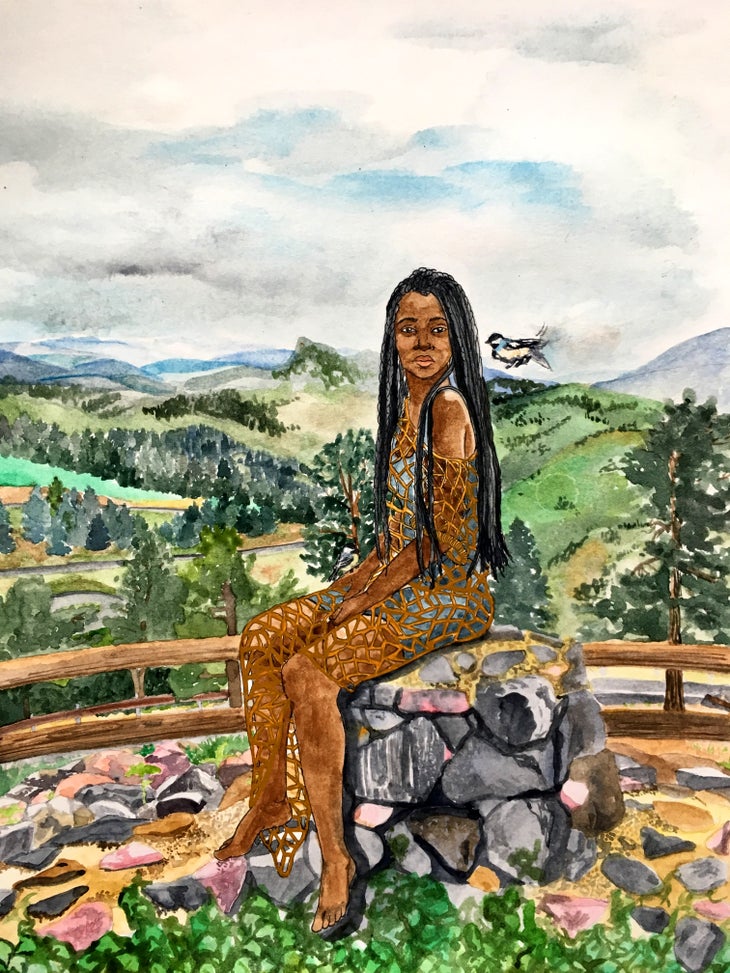 Portrait of my sister, 16yrs old, sitting on a stone wall overlooking the land of the Ute tribe. She never thought that she would ever see views like this. I'm so glad I was able to fly her out here from Baltimore city to expand her belief in what is possible.
See more here. 
Comfortably Excluded Podcast Thumbnail Art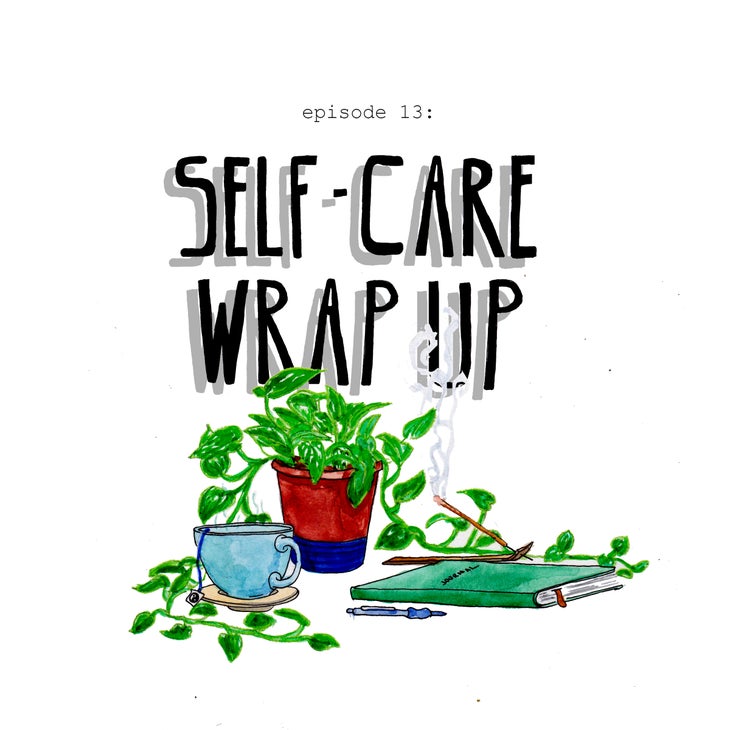 Comfortably Excluded is a podcast hosted by Montyy out of Denver CO. Each episode features a different guest host and lots of funny, thoughtful, and relate-able conversation. I created the promotional illustrations and continually create the episode thumbnails for the podcast.
Pet Portraits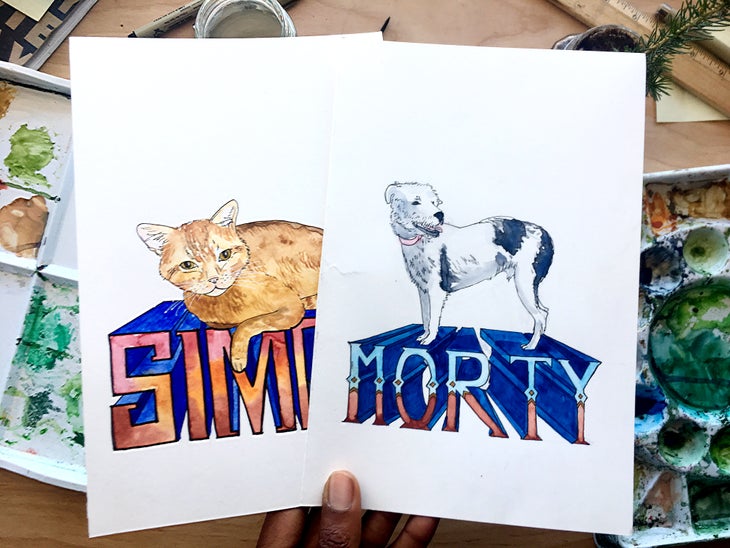 Pet portraits made for shelter pets to be donated to the Denver Animal Shelter.
Tyler in Telluride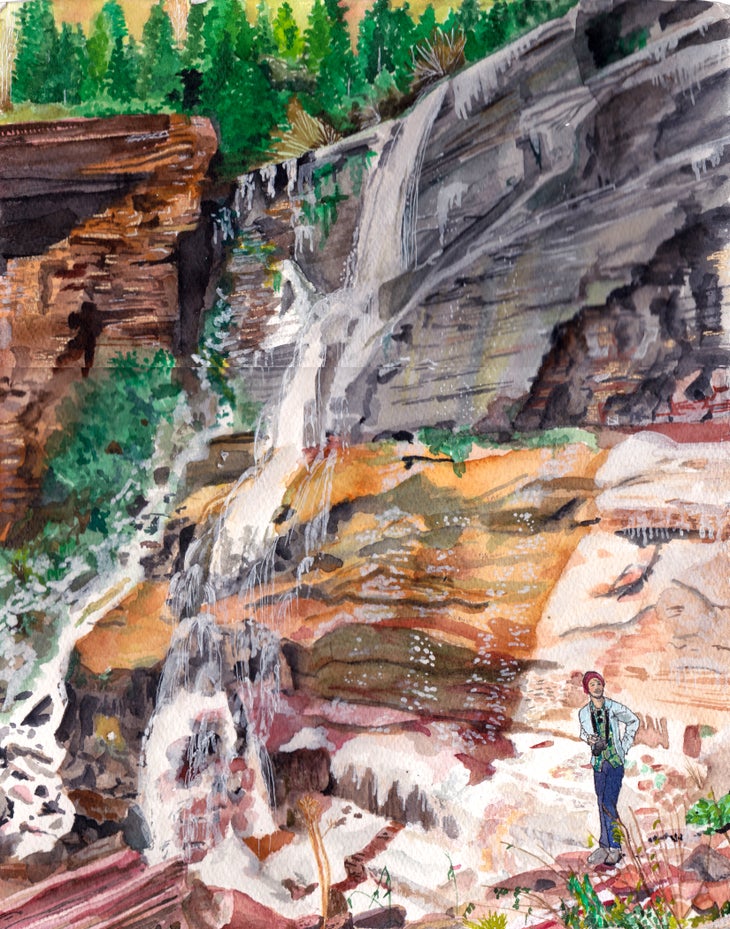 Portrait commission for newly engaged couple.
To vote for her design, check out the gallery. Voting closes August 30th and you can vote every 24 hours.
Check out more of her work: www.jitterbugart.com