Meet the Artist: Dave Bonan
As Bonan draws the world around him, he becomes intensely curious about the way it works.
Heading out the door? Read this article on the new Outside+ app available now on iOS devices for members! Download the app.
BACKPACKER and Merrell teamed up with eight artists to inspire others by sharing what the trail means to them, through their own unique vision and design. "Meet the Artist" shares the stories of each finalist and how art is an integral part of how they experience the outdoors. To see the gallery and vote for your favorite design, click here. In addition to receiving a cash prize, the winning artist's design will be printed on a t-shirt benefitting the conservation alliance and Merrell will donate to an outdoor non-profit of the winner's choice.
Here is Dave Bonan's story as told to Kassondra Cloos.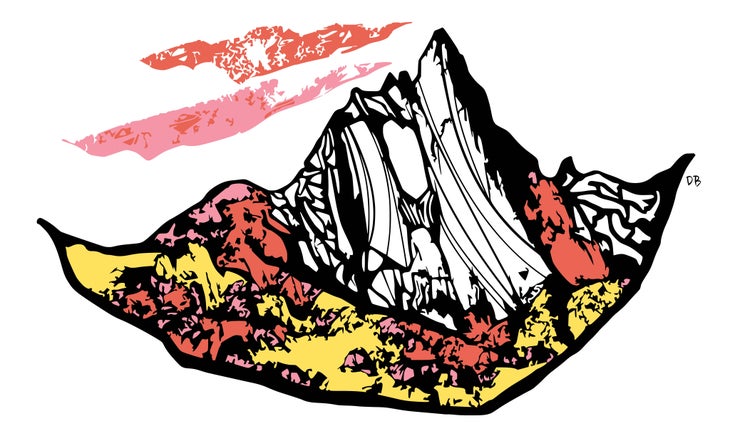 When I was growing up in Boulder, Colorado, I spent as much time outside as possible. In high school, I'd sometimes have long lunch breaks because of the way my classes fell, and I'd bike up to Chautauqua Park, climb the Flatirons, and bike back in time for my afternoon classes. I'd be physically exhausted and sore, and so ready to sit in class and learn. Then I'd eventually get bored of class and want to go back outside—I've always needed this kind of balance.
I studied atmospheric sciences and applied math in college, which has allowed me to see the environment from a different perspective. It's so interesting to look at the different components of the climate system. They all interact and respond to each other. 
The piece I submitted for this contest is a drawing of Prusik Peak in the Enchantments, an alpine paradise in Washington. I love it because it's so remote—you need to hike 7 or 8 miles just to get in. Whenever I get back from a trip there, I always feel completely rejuvenated. There's a valley that contains larches, which turn yellow in the fall. Prusik, an 8,000-foot granite peak, seems to rise out of nowhere. I wanted to capture the beauty of all of it.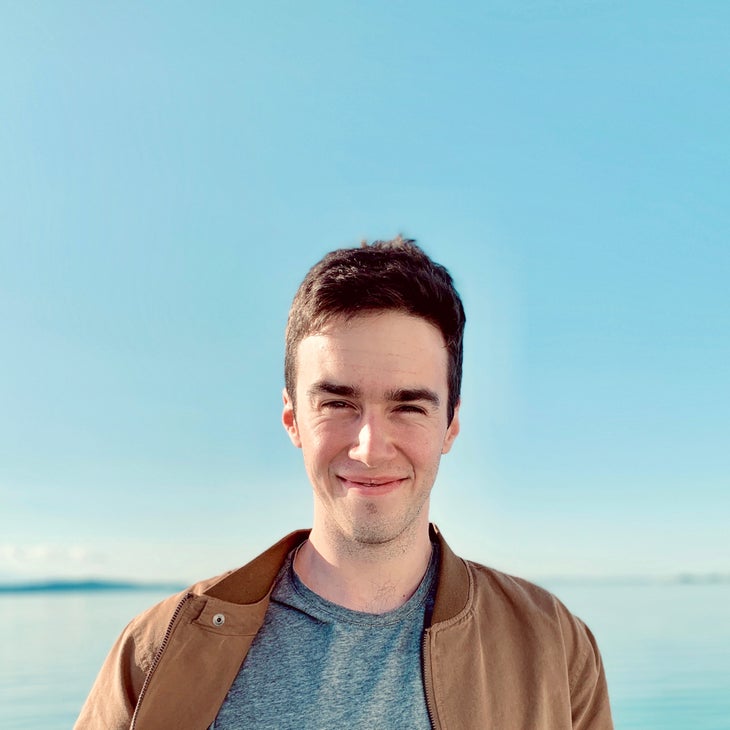 If I win this competition, I'd like to donate the money to an organization at the forefront of environmental activism and climate change. I'm about to start a PhD in environmental science and engineering at the California Institute of Technology. The ocean has a long memory. I'll be studying its role in climate change, and how we can use it to predict changes in climate.
It's easy for me to get trapped in all of the math and physics around nature. I don't think I'd be in academia if I wasn't physically connected to the world in the way that I am. When you're studying glaciers or the ocean or the atmosphere, it's tangible, in a way. You can go out there and experience it. You can see and feel how beautiful these places are and then go back into the world of computer models and try to understand it.
My cartoons, in a sense, capture the more idealized, conceptual setting of the environment. If you look at the real environment, it's a lot more complicated. But my art tries to capture the essence of these places just as in science, you're trying to distill everything down into a fundamental equation.
My art and my curiosity about nature really feed off of one another. When I draw these places and am inspired by them, I start to wonder about the patterns I see. I wonder why the clouds are where they are, for example, and then I go back into my textbook and figure out the physics behind it. I want to communicate that through art.
Dave Bonan Art
The Flatirons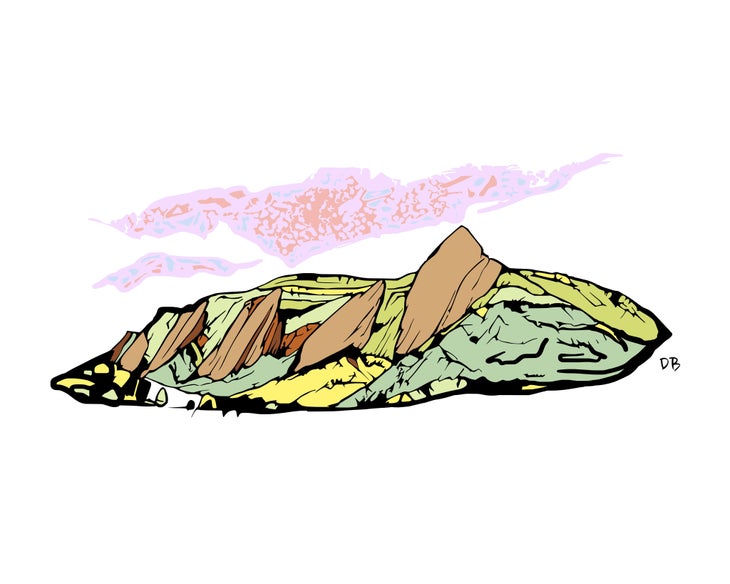 To purchase this piece, click here. 
The Diamond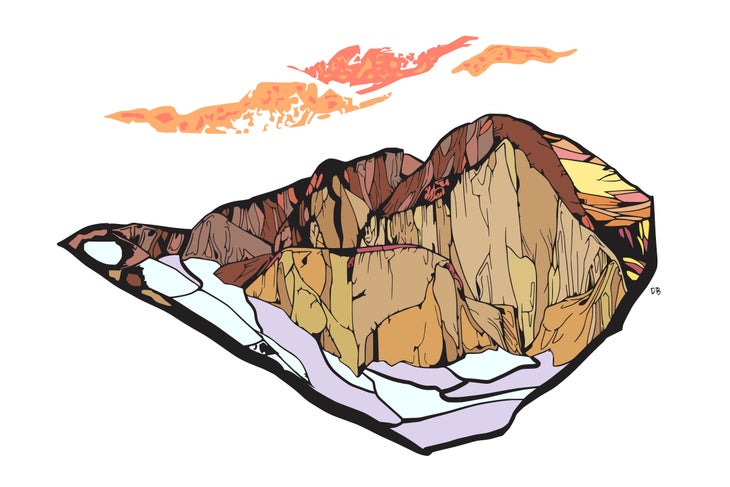 To purchase this piece, click here. 
The Delicate Arch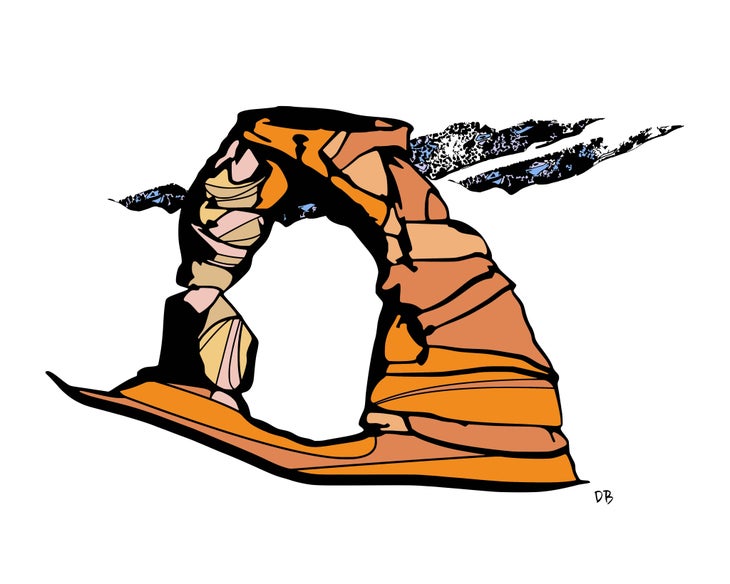 To purchase this piece, click here. 
Mt. Rainier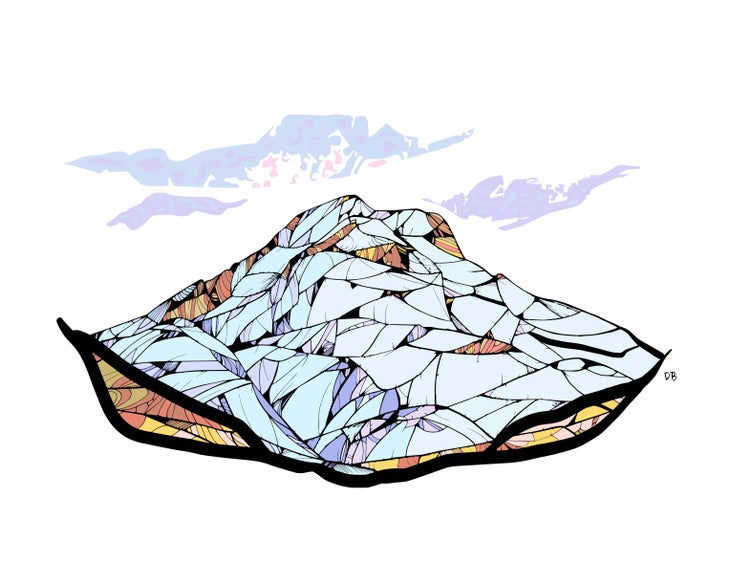 To purchase this piece, click here. 
Half Dome 2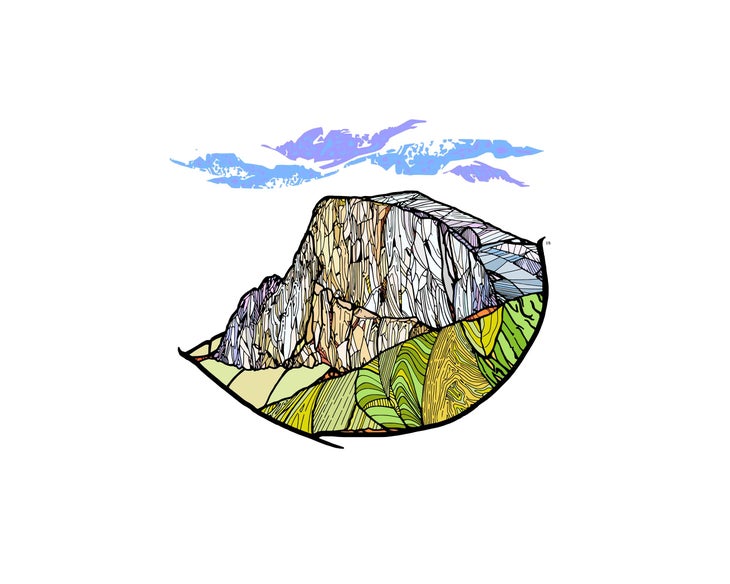 To purchase this piece, click here. 
To vote for his design, check out the gallery. Voting closes August 30th and you can vote every 24 hours.
Check out more of his work: www.davebonan.com