Meet the Artist: Christopher Warren
As a self-described map nerd, Warren lives for looking at topography and landscapes as blank canvases for both art and exploration.
Heading out the door? Read this article on the new Outside+ app available now on iOS devices for members! Download the app.
BACKPACKER and Merrell teamed up with eight artists to inspire others by sharing what the trail means to them, through their own unique vision and design. "Meet the Artist" shares the stories of each finalist and how art is an integral part of how they experience the outdoors. To see the gallery and vote for your favorite design, click here. In addition to receiving a cash prize, the winning artist's design will be printed on a t-shirt benefitting the conservation alliance and Merrell will donate to an outdoor non-profit of the winner's choice.
Here is Christopher Warren's story as told to Kassondra Cloos.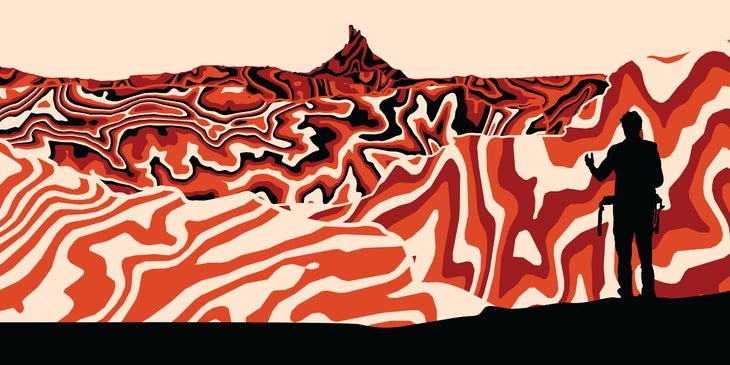 I'm a map nerd. I spend a lot of time on Google Earth staring at landscapes and zooming in on rock formations—maybe more time than I'd care to admit. Whenever I fly, I always try to get a window seat and stare out of it, watching the landscape beneath me like a movie. I love to look at the topography and see if I can recognize what we're flying over.
When I was in college, I heard one day that the geology library was giving away a ton of old, outdated U.S.G.S. 7.5 minute topo maps. I scooped up a bunch and started coloring them in by hand with Sharpies. It took forever—each map took a week, until a friend suggested I start doing them digitally. That is when I really fell down a rabbit hole.
I went from being a broke student to a starving artist. I started making topography sculpture tables out of dozens of colored, laser-cut layers. They're my real passion. They're like huge puzzles, and I love making them. I've recently started painting topo-inspired murals, too, and I love that shifting to public art lets me share my work with more people. I feel like the average person doesn't have a lot of money to invest in art, but anyone can enjoy a mural. 
I grew up in Durango, Colorado, and spent a lot of time outdoors with my family and friends. When we started getting older, my friends and I would go for hikes on our own, and it gave us our own sense of independence. Southern Utah became my happy place, and Canyonlands is my favorite national park. I've spent a lot of time poring over its landscape on Google Earth. I think I might have found a secret arch there, or at least one that I had never seen before, and I want to get out there and go find it. Looking at the topography of the area feels like a blank canvas—there's just so much to explore in southern Utah. It's an adult playground.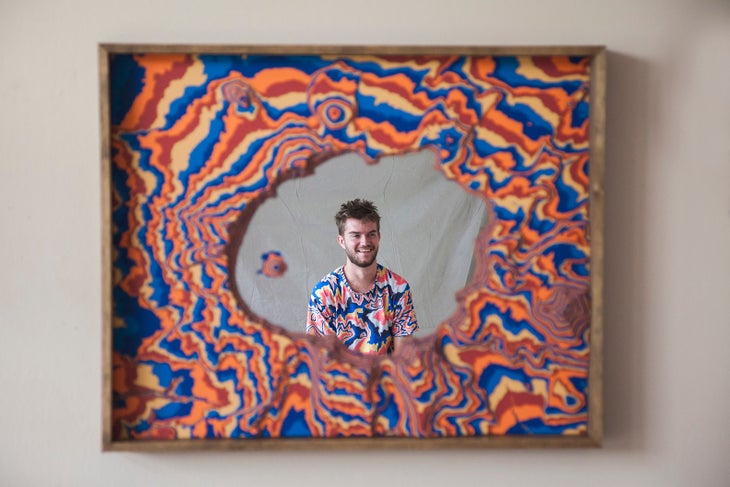 The design I submitted for this contest depicts the Needles District of Canyonlands National Park. I think it has some of the wildest topography in the world. It's so varied. Once, a couple of friends and I went into the Needles District for our first time and asked a ranger where we should go for an epic hike. Without hesitation, he sent us to Chestler Park. It was one of my all-time favorite hiking experiences. We hiked through hoodoos and slot canyons and then suddenly popped out in this huge, flat area where we could see across the Colorado River to The Maze. It was kind of a head-trip.
When people look at this design, I want them to think about how they feel when they're enjoying a vista. It's amazing to do a gnarly hike and then finally get to the view you worked so hard to reach. The soreness and exhaustion melt away as you stare at the mind-blowing view and think, "This is what it was for. How is it even possible that this exists?"
If my design wins, I'm going to donate to Sheep Mountain Alliance. They focus on maintaining clean air, clean water, and pristine public lands in the south west San Juan Mountains, and the watersheds that flow from them. I love to keep things local, and Sheep Mountain Alliance is protecting my home mountains, and the water that flows into my favorite parts of Southern Utah.  
Beatnik Prints
Crater Lake National Park Mirrored Sculpture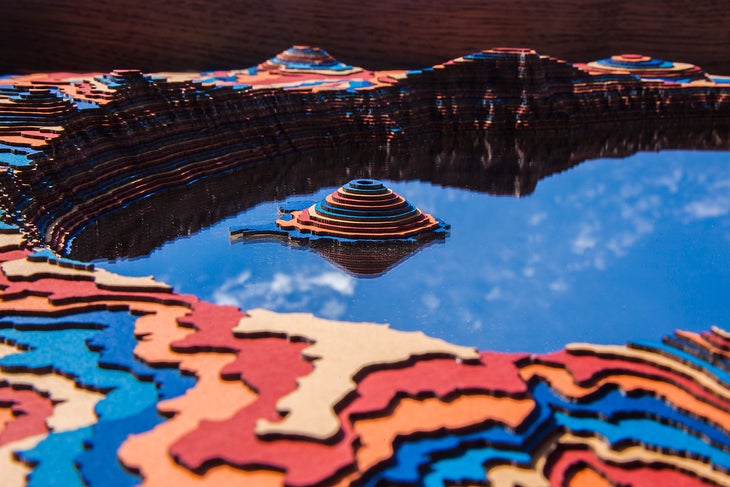 This wall hanging piece has mirrored glass embedded for the surface of the water, and is framed by stained hickory wood. Buy it here. 
Topographic Yoga Pants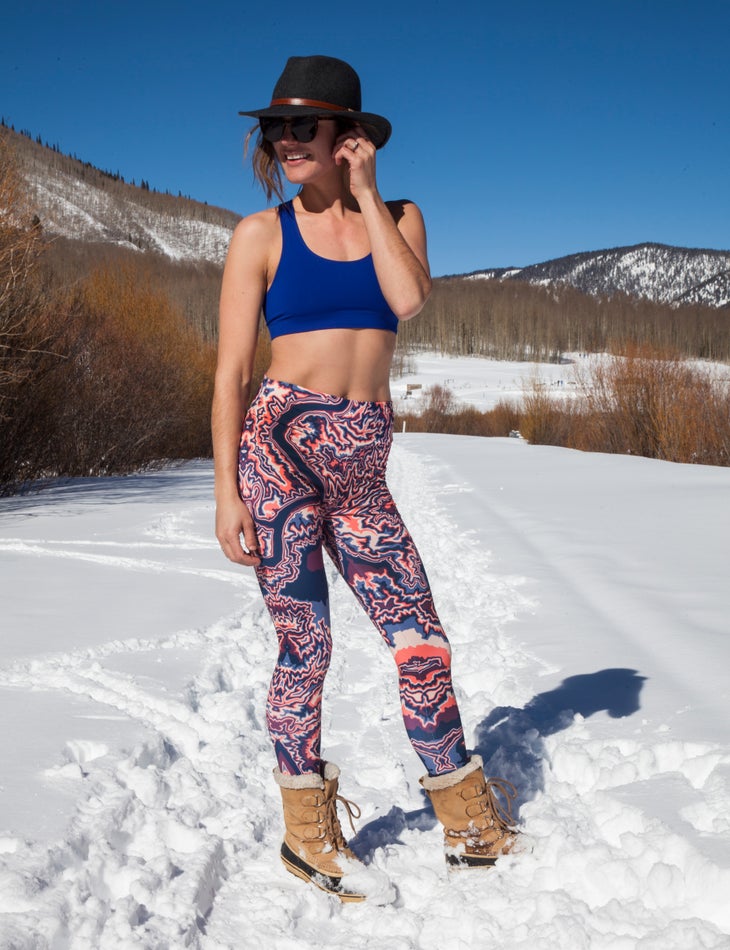 See more styles of topography yoga pants: http://bit.ly/2WOCQDa 
Yosemite Sculpture Table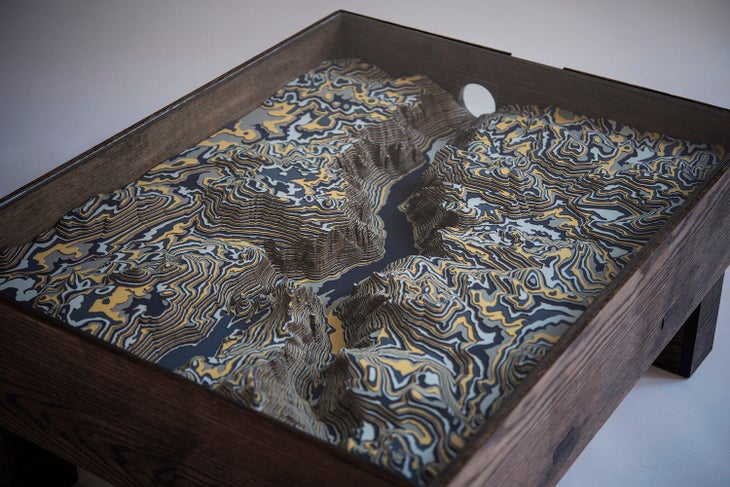 The classic American national park can be yours. Spend your morning coffee planning your next valley adventure, or reliving past excursions. Available for purchase here. 
Canyonlands Table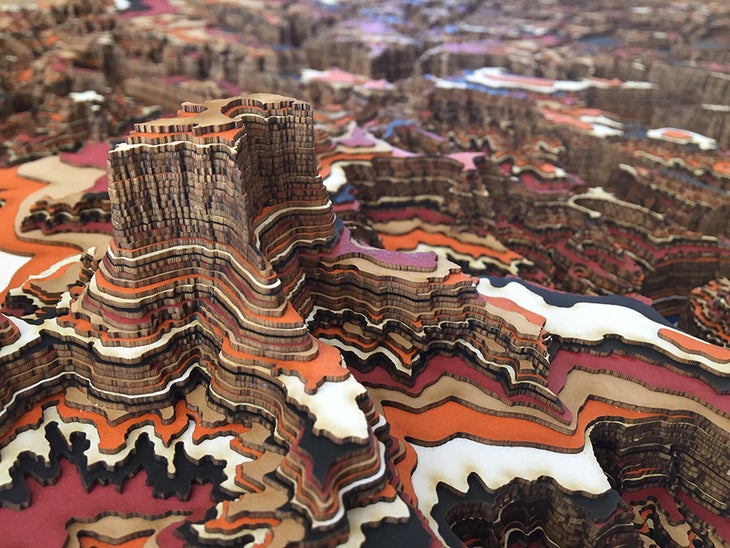 View more here. 
Commissioned Mirrored Acrylic Mountain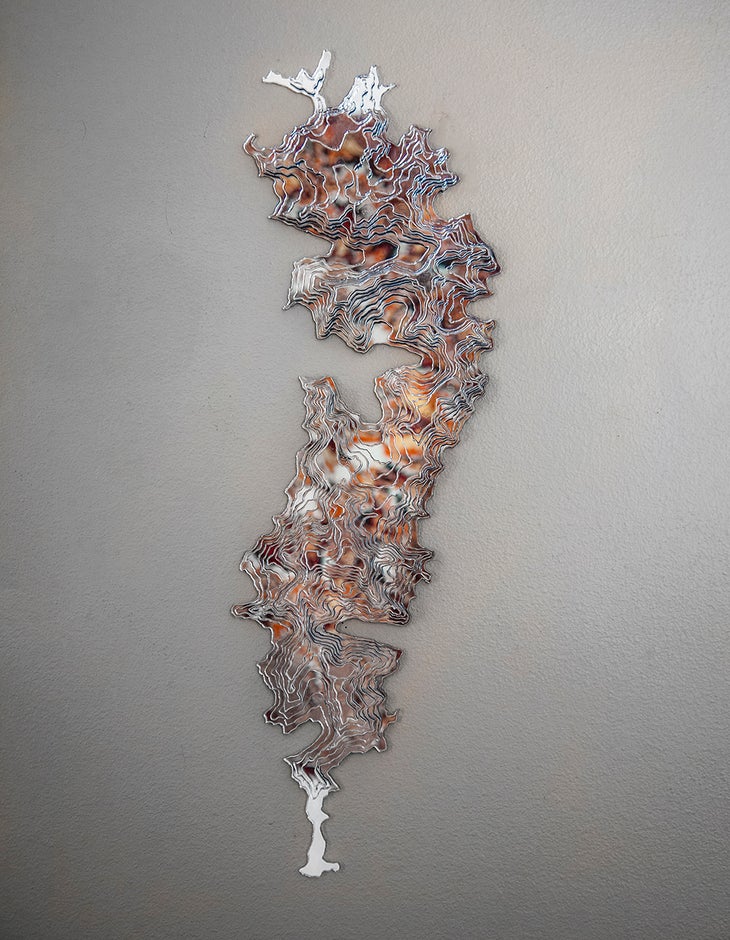 Order one here. 
To vote for his design, check out the gallery. Voting closes August 30th and you can vote every 24 hours.
Check out more of his work: www.beatnikprints.com