Meet the Artist: Alyse Dietel
Dietel was told she'd never walk again after she broke her spine in a hiking accident. She proved the doctors wrong and forever changed her path as an artist.
Heading out the door? Read this article on the new Outside+ app available now on iOS devices for members! Download the app.
BACKPACKER and Merrell teamed up with eight artists to inspire others by sharing what the trail means to them, through their own unique vision and design. "Meet the Artist" shares the stories of each finalist and how art is an integral part of how they experience the outdoors. To see the gallery and vote for your favorite design, click here. In addition to receiving a cash prize, the winning artist's design will be printed on a t-shirt benefitting the conservation alliance and Merrell will donate to an outdoor non-profit of the winner's choice.
Here is Alyse Dietel's story as told to Kassondra Cloos.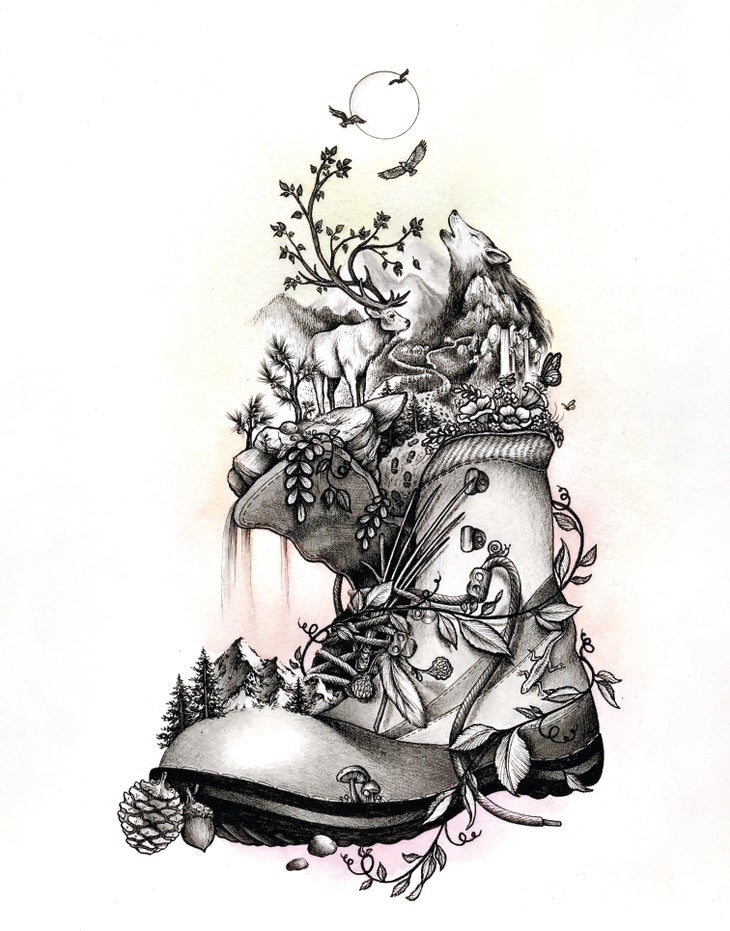 I grew up outside, in San Jose, California. My parents are both super outdoorsy and so we went hiking and camping all the time. They brought me to the top of Half Dome in Yosemite when I was just 7 months old, and I started climbing when I was 7. Before that, I was always climbing trees. My parents decided they'd be more comfortable if I climbed while attached to a rope. Climbing has taken me to so many wild places that few get the chance to experience, and I use my art to try to convey the sense of awe and wonder I feel when I'm experiencing a new landscape.
My artwork and my love for the outdoors became inseparable after a hiking accident in 2012, when I was in college at Northern Arizona University, in Flagstaff. One night, I was hiking with a friend near a climbing area called the Pit. I was staring up at the Big Dipper and didn't realize I had stepped onto an unstable rock until it fell out from under me and I plummeted to a ledge below. I shattered my pelvis, broke my spine in three places, and collapsed a lung—and those are just some of the injuries. I started using a wheelchair and was told I'd never walk again, never hike again. It was devastating. I threw myself into my art in a way I never had.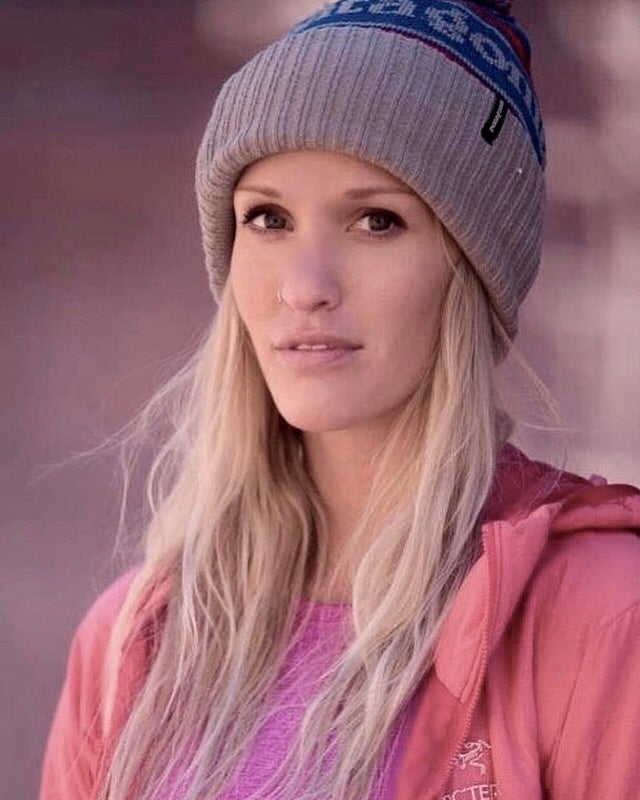 Even though I couldn't move my legs and I was far away from the mountains, I could still draw and paint. I clung to my art while hiking and climbing were out of reach. I lived vicariously through my illustrations of wildlife and untamed wilderness. My art allowed me to escape from the immobilized world I was living in, and it also fueled a fire in me. I had been studying evolutionary biology and astrophysics when I fell, but I didn't really know what I wanted to do with my life. After the accident, I began to understand how fragile life is. If I could die just by hiking around one night, I needed to go all-in.
It took about a year to start walking and climbing again. Physical therapy was hard and painful, but I was determined to get back outside on my own feet. I set simple goals, like being able to walk into the kitchen, stand in front of the cabinet, and reach up to grab tea and a mug. A year later, I sent a route I'd scouted the day I fell: No Joke, a 5.13b.
After my recovery, I decided to pursue my passions instead of choosing a life of financial comfort and steady jobs. I got super-honest with myself. I feel most alive when I'm climbing and when I'm drawing, and I know what it feels like when you think you're going to die. I dropped out of school and started putting everything I've got into my art. I know I'm on the path I'm supposed to be on, and I plan to spend the rest of my life pouring everything I have into my art. Sometimes, it takes a near-death experience to show you how to live.
If I were to win this contest, I'd choose to donate to the Access Fund. I really appreciate their efforts to maintain access to climbing areas. As an environmentalist, I also applaud their work to promote responsibility, respect, conservation, and protecting these places and all public lands.
My design emphasizes the fantastical wonder you experience while hiking. I've always had a vivid imagination and love fantasy books like Lord of the Rings and Wheel of Time. I love thinking that you can have a magical adventure just by stepping into the mountains for a bit. As long as you keep your eyes open, there's a whole magical world out there in nature. There's magic in every hiking boot, too—you just have to put it on. 
A Million Tiny Lines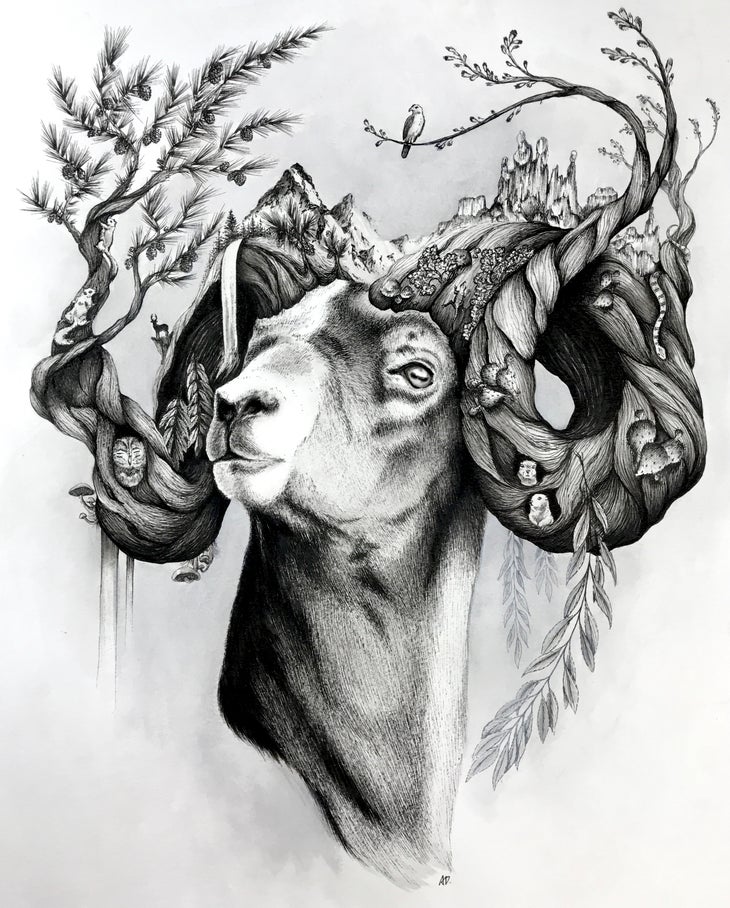 See more of her work and buy your favorites here.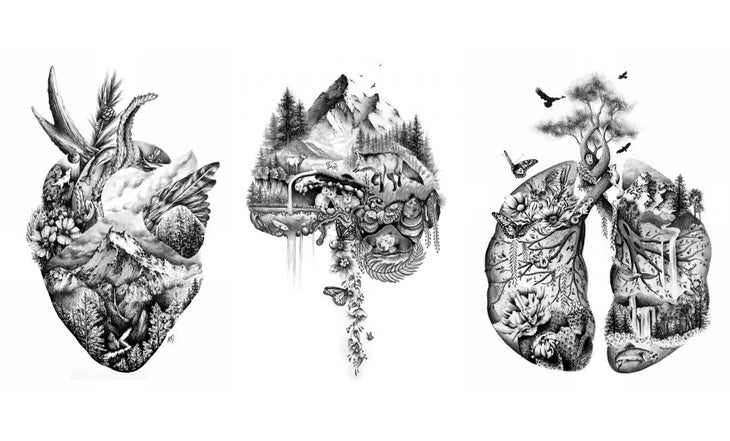 See more of her work and buy your favorites here.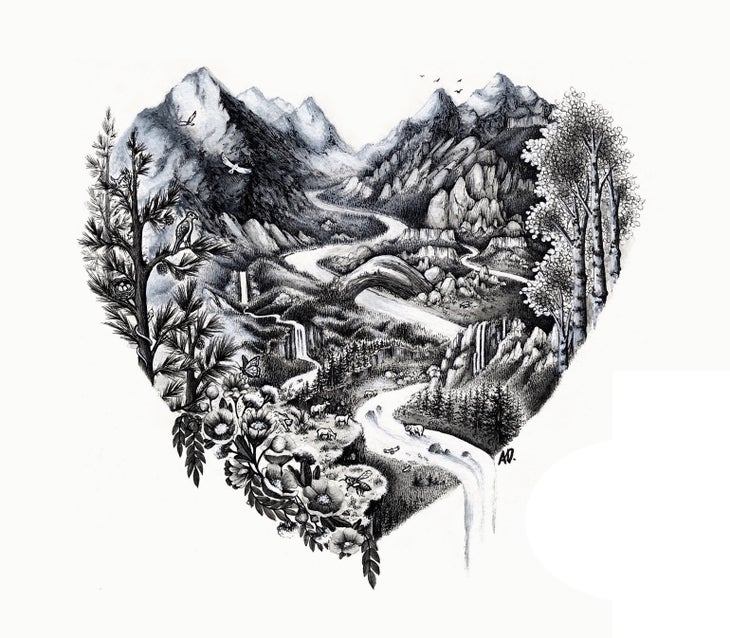 See more of her work and buy your favorites here.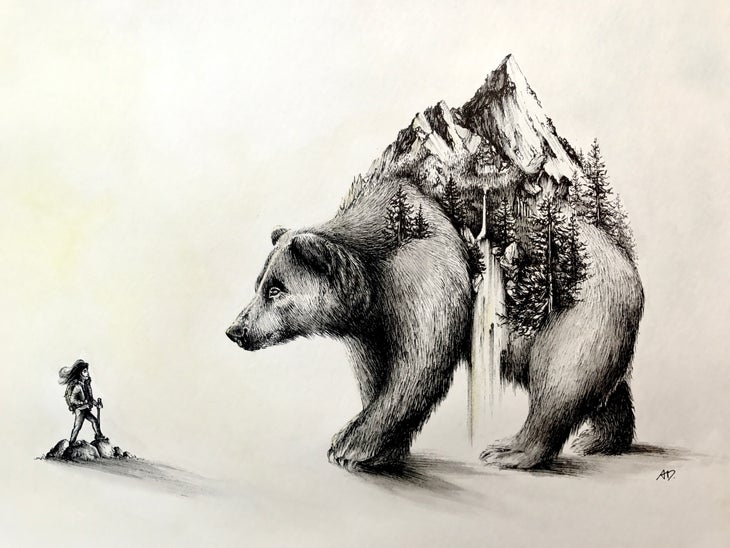 See more of her work and buy your favorites here.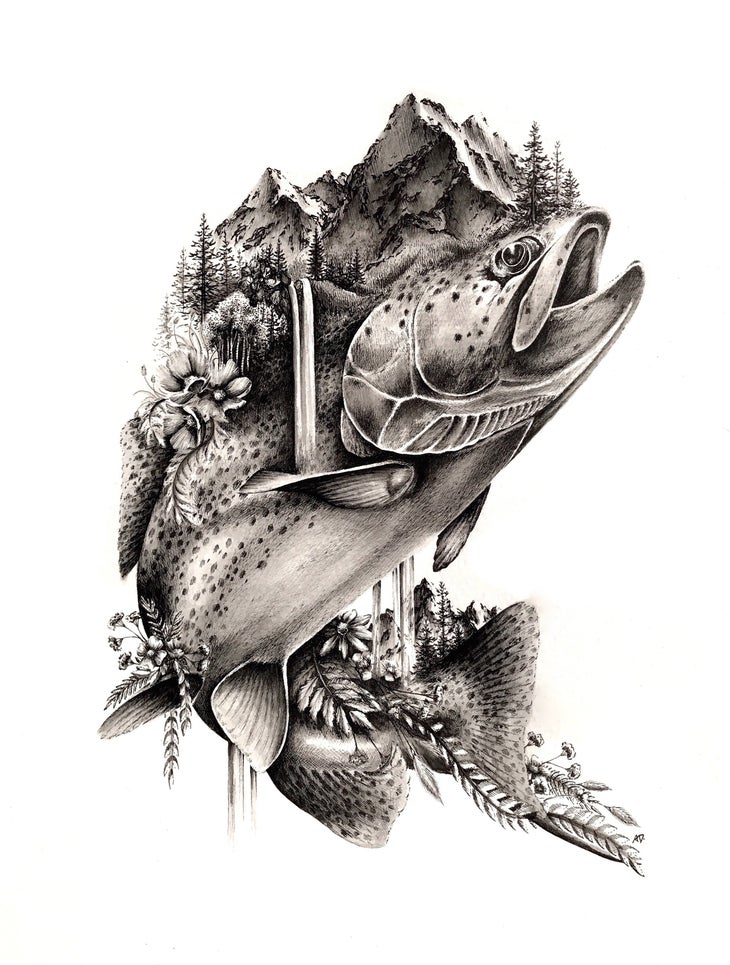 See more of her work and buy your favorites here. 
To vote for her design, check out the gallery. Voting closes August 30th and you can vote every 24 hours.
Check out more of her work: https://amilliontinylines.com/