The Man Who Hiked it All
Photographer Bart Smith, 58, has hiked nearly every mile of every National Scenic and National Historic Trail designated under the National Trails System Act. We caught up with him before his latest outing—a 3,700-mile trip on the Lewis and Clark National Historic Trail—to talk about the hiker mind, trail magic, and seeing the elephant.
Heading out the door? Read this article on the new Outside+ app available now on iOS devices for members! Download the app.
BACKPACKER: How did this quest begin?
Bart Smith: When I started the Pacific Crest Trail in 1992, I had a little hubris. I thought I'd walk and photograph the trail for a coffee table book, since there wasn't one at the time. It took three years to do the hike, but the book [Along the Pacific Crest Trail] was well-received. So I thought, I've always wanted to do the Appalachian Trail. In 1998, I ran into Earl Shaffer [the AT's first thru-hiker]. We ended up collaborating on a book called The Appalachian Trail: Calling Me Back to the Hills. After that, the Florida Trail intrigued me, partly because it was such a different environment. And from a practical standpoint, I knew there hadn't been a book on it. Then, once I did the Ice Age Trail, I thought, Why not do all the National Scenic Trails? I got all those done by 2008, for the 40th anniversary of the National Trails System Act. In 2010, my wife, who's my biggest supporter, asked me, "What are you going to do now?" "Well," I answered, "there are those National Historic Trails." The next year I started them. So it snowballed and got out of control. I don't know if I bit off more than I can chew, but I've been chewing as hard as I can.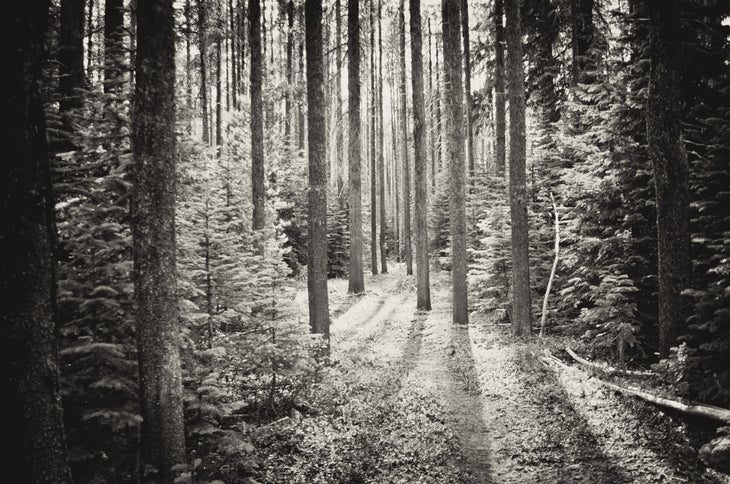 How does thru-hiking affect your approach to photography?
I'm seeing the same stuff as other thru-hikers, but I take the time to stop and get the photo. I could be hungry and exhausted and looking forward to getting to camp, but I know that there could be an interesting moment if I wait around. Sometimes the best conditions for photography are when it's about to storm. So I have to prepare for the storm, but I want to photograph it, too. Immersive is a good word to describe my approach. Thru-hiking gives me an opportunity to immerse myself in the moment and the scene and lets me be open to moments I might not have anticipated.
Do you go into each hike with a photography plan?
I try to capture the individual personality of each trail. When I came to the Appalachian Trail, I knew it would be a much different experience than the Pacific Crest Trail, which is so wide open and grandiose—whereas they don't call the Appalachian Trail the "green tunnel" for nothing. I came to it with the mind-set that I'd be looking more at the ground cover while taking advantage of the views, of which there aren't too many in certain parts of the trail.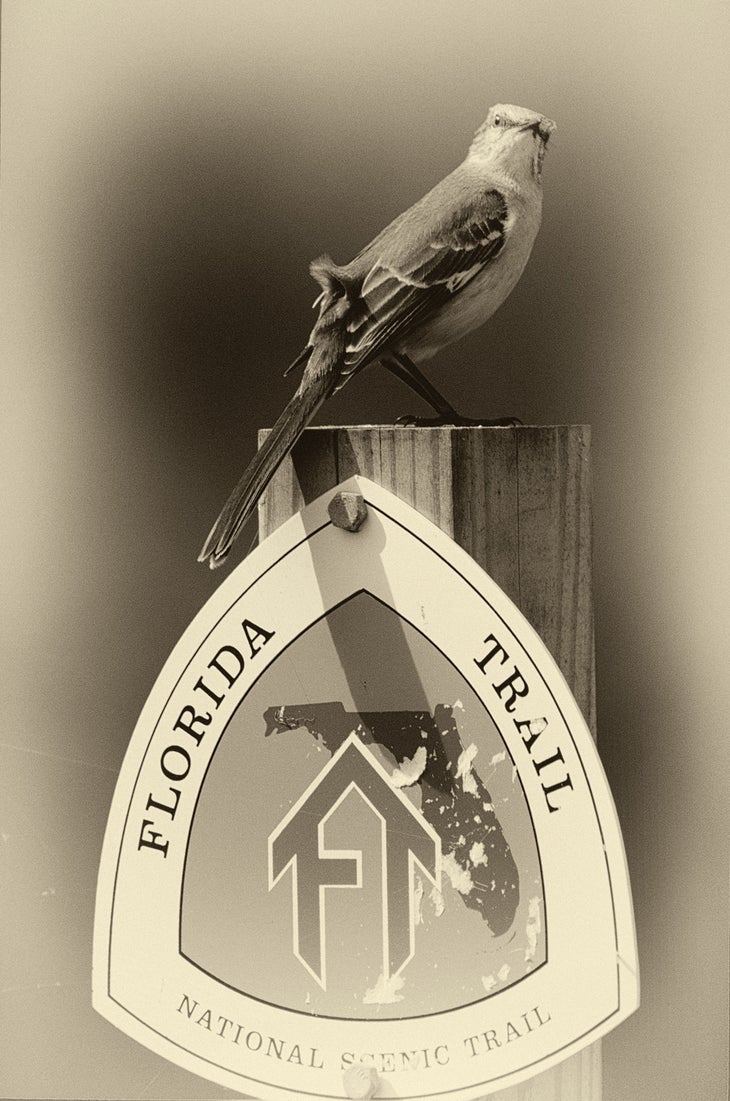 What's your favorite trail thus far?
Probably because I'm from the Northwest, it's the Pacific Crest Trail. When I was a kid in Boy Scouts, we crossed it on a couple hikes. I remember looking south and the thought that you could walk all the way down to the Mexican border was captivating.
Do you have a trail name?
For the last five years it has been Infinite Dust. In this day and age, it's hard to realize how challenging it was for the pioneers heading west. Their faces would be white with dust and streaked clean where the tears fell. I've been in the dust, too, but not like that. It's more of a metaphor than a reality. I don't want to get too deep, but the one thing that's going to live on is our dust. It's going to become dirt and then who knows what. Maybe you'll become another person, another animal, or another planet.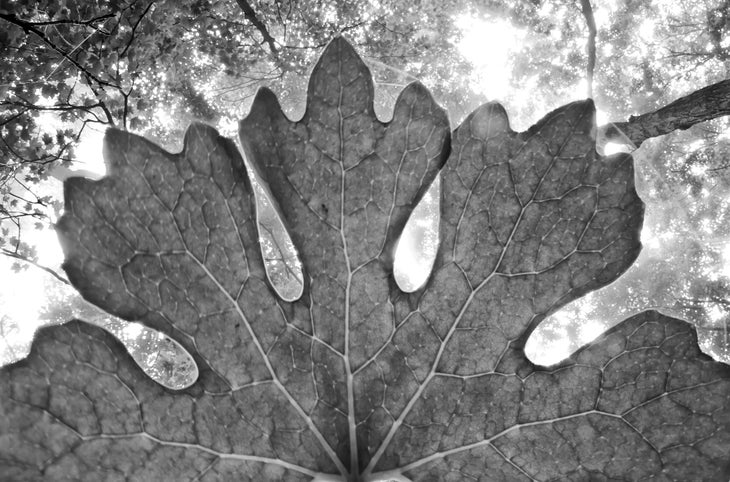 How many nights have you spent camping?
Oh, boy. Let's see. Probably four to five months per year for 20 years. So about 3,000 nights. To think about how many times I've put the tent up and taken it down—there are certain parts of camping that are so repetitive.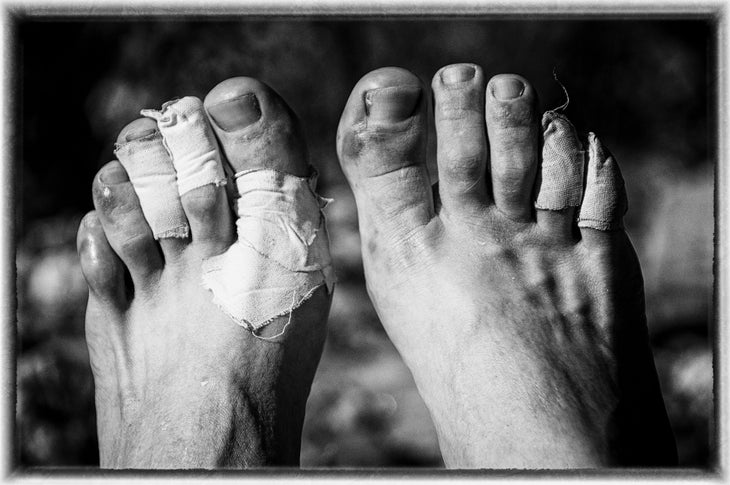 What's your favorite time of day to walk?
The evening. Oftentimes, I will have walked 25 miles by then. I'm tired and my legs are sore, but I'm starting to notice the calmness of the evening and the smells in the breeze, and I'm just glad to be there.
What are some of your favorite moments on the trail?
More often than not, they're related to photography. On the Oregon Trail, you start walking across Kansas and Nebraska [along roads and some remnant wagon-wheel doubletrack], and you go a month without really seeing anything on the horizon. One thing I can really appreciate—and relate to the original travelers with—is the excitement you get when you come across Courthouse Rock and, in the distance, Jail Rock and Chimney Rock [near the Wyoming border]. I camped right behind Jail Rock, and that evening there was this rain squall that came out of nowhere. To walk so far without seeing anything on the horizon and finally getting to these important geological landmarks and to experience the storm behind them . . . one of the things that travelers along the Oregon Trail talked about was "seeing the elephant," a moment of beauty that's revealed after some kind of hardship. That was seeing the elephant.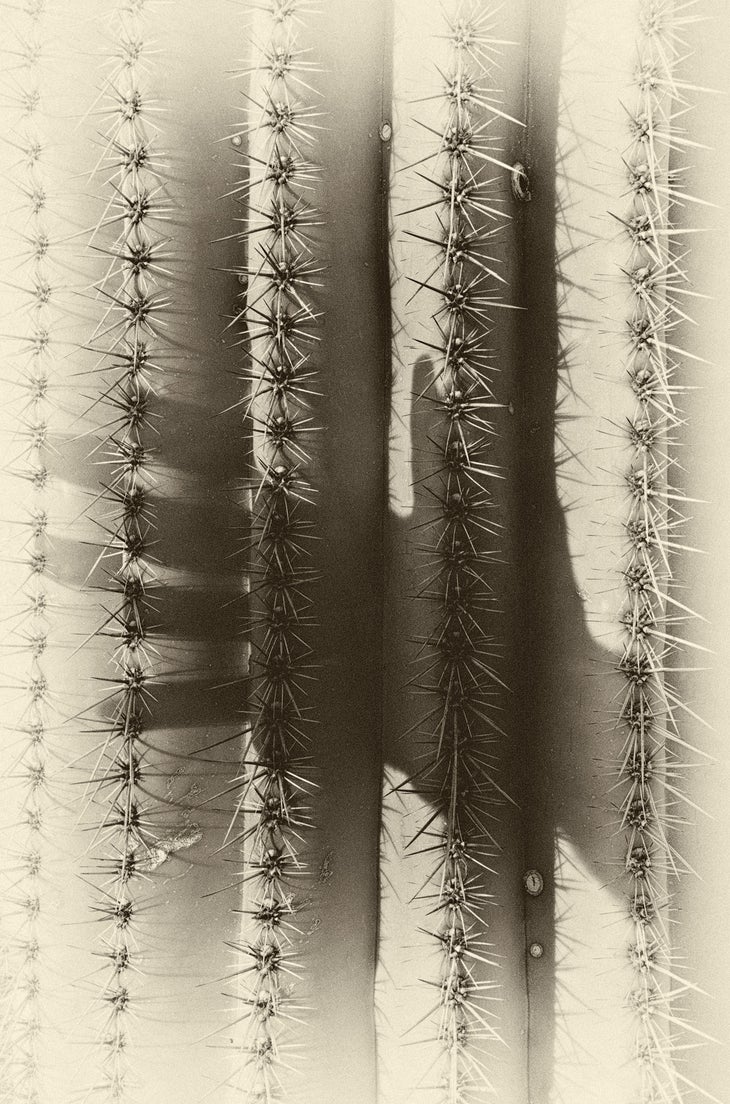 What's it like to live the dream?
I'm kind of blessed in my way. I don't want to give the impression that it's all butterflies and flowers, but I've always loved photography, and every trail has its own personality. I just love the challenge of trying to photograph the unique characteristics of each trail. It drives me. My wife says I'm not going to be able to stop.
Well, there are 1,000 or so National Recreation Trails.
My wife joked about me doing that, but it's hard to see it happening. Not unlike the elephant.  
BART SMITH'S JOURNEY ACROSS AMERICA
1992 – Pacific Crest Trail, WA & OR (930 miles)
1993 – Pacific Crest Trail, Mexico to 1-80 in CA (1,160 miles)
1994 – Pacific Crest Trail, Oregon border to I-80 (565 miles)
1995 – Pacific Crest Trail, re-hiked High Sierra (130 miles)
1996 – Pacific Crest Trail, revisited multiple regions (200 miles)
1997 – Pacific Crest Trail, revisited multiple regions (50 miles)
1998 – Appalachian Trail, Springer Mountain, GA to Harpers Ferry, WV and Katahdin, ME to VT/NH (1,500 miles)
1999 – Appalachian Trail, remaining sections (650 miles)
2000 – Appalachian Trail, revisited multiple regions (150 miles)
2001 – Florida Trail, southern terminus to Perry (1,000 miles)
2002 – Florida Trail, Perry to Fort Pickens (350 miles)
2003 – Ice Age Trail, photoscouting (150 miles) 
2004 – Ice Age Trail (1,200 miles)
2005 – Natchez Trace Trail (445 miles)
2006 – Potomac Heritage Trail (400 miles)
          – North Country Trail, Wisconsin (215 miles)
2007 – North Country Trail, three sections (3,500 miles)
          – Continental Divide Trail, southern half of New Mexico (250 miles)
2008 – North Country Trail, Finger Lakes Region (400 miles)
          – Continental Divide Trail, remainder (2,850 miles)
2009 – Arizona Trail (800 miles)
          – New England Trail (220 miles)
          – Pacific Northwest Trail (1,200 miles)
2010 – Continental Divide Trail, re-hiked southern Colorado (300 miles)
2011 – Nez Perce Trail (1,200 miles)
         – Trail of Tears (Cherokee Route) (850 miles)
         – El Camino Real de los Tejas (600 miles)
2012 – Oregon Trail (2,250 miles)
2013 – Colorado Trail* (480 miles)
          – Long Trail* (270 miles)
          – Lost Coast Trail* (25 miles)
          – John Muir Trail, not concurrent with PCT* (40 miles)
          – Chilkoot Trail (35 miles) 
2014 – Santa Fe Trail, Cimarron Route (800 miles)
          – El Camino Real de Tierra Adentro, U.S. section (400 miles)
2015 – Selma to Montgomery, during the 50th anniversary march (55 miles)
          – California Trail (650 miles)
          – Mormon Pioneer Trail (500 miles)
          – Ala Kahakai (180 miles)
2016 – Juan Bautista de Anza (1,200 miles)
          – Pony Express Trail, from Salt Lake City to Fallon, NV (500 miles)
          – Star-Spangled Banner Trail (100 miles)
          – Washington-Rochambeau Route (600 miles)
          – Old Spanish Trail, Santa Fe to Durango (250 miles)
2017 – Old Spanish Trail, Durango to Los Angeles (950 miles)
          – The Iditarod southern section from Seward to north of Anchorage (150 miles)
          – Captain John Smith Chesapeake Route, sailed a section but otherwise drove, day hiked and photographed (20 miles)
          – Overmountain Victory Trail, both legs (330 miles)
2018 – Lewis and Clark Trail (3,700 miles ongoing)
Total Miles: 34,750
* Not a National Scenic or Historic Trail