Local Hikes
Jump-start your hiking season on these spring-ready trips from around the country.
Heading out the door? Read this article on the new Outside+ app available now on iOS devices for members! Download the app.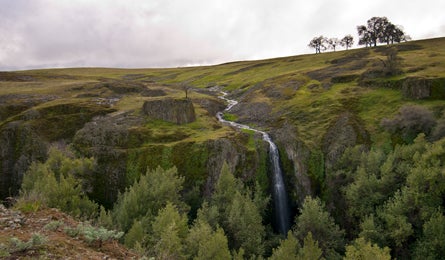 Phantom Falls, CA (Photo by Adrien Patane)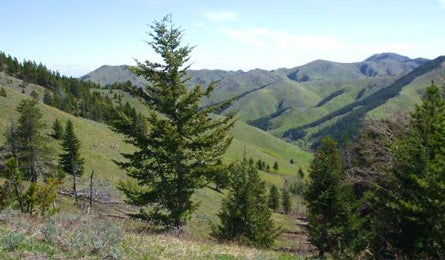 Windy Mountain Loop, MT (Photo by Stacey Thurlow)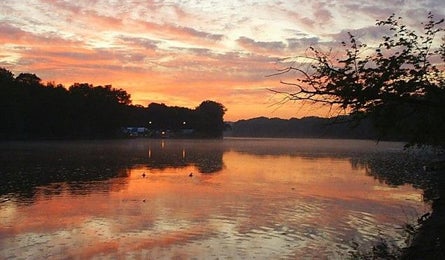 Pike Island Loop, MN (Photo by Steffan Fay)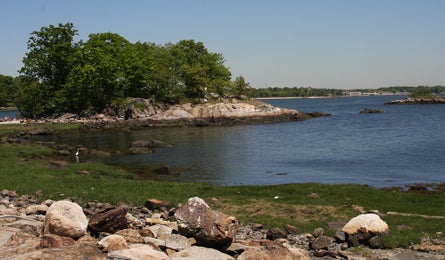 Orchard Beach-Twin Island Loop, NY (Photo by MacKenzie Ryan)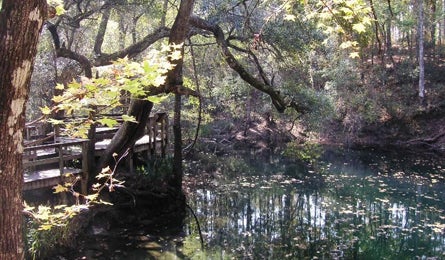 Leon Sinks Loop, FL (Photo by Eli Schelin)
HIKES IN THE WEST




Los Angeles, CA

Poppy Reserve

This 5.2-mile journey through the Antelope Valley California Poppy Reserve showcases an eruption of flame-orange flowers in the high desert of the Western Mojave. Though the poppies' displays are unpredictable, peak bloom usually occurs between mid-March and mid-May, turning the rolling hillsides into a sea of fire-colored petals. Bloom updates: (661) 946-6092; 1.usa.gov/popres Trip ID 7749



Los Angeles, CA

Tahquitz Peak via Devils Slide

Follow this 8.4-mile route through the San Jacinto Wilderness to an 8,828-foot summit, complete with fire lookout. On a clear day before summer smog sets in, you'll score 100-mile views to Catalina Island.Trip ID 44924
Portland, OR

Kings Mountain

Pack your rain shell for the 2,500-foot ascent of this Coast Range peak, but the odds are good you won't need it as the Northwest enters its dry season. Enjoy views stretching to the Pacific from the 3,226-foot summit. Trip ID 8236
Sacramento, CA

Phantom Falls

This 164-foot seasonal cascade (best after big rains, November to May) is a favorite destination of local photographers, who journey off-trail to capture the thin rope of water pouring over a sheer basalt cliff into Coal Canyon. Spot two other cascades (76-foot Ravine and 45-foot Hollows) on a 7.8-mile loop. Trip ID 1547220
Seattle, WA

Mount Si

This 4,167-foot peak in the western Cascades foothills is a favorite among Seattle locals in the early season for its quick snowmelt, 360-degree views, and easy access (just 40 minutes from downtown). The 7.6-mile out-and-back abruptly ascends 3,400 vertical feet to a summit basin strewn with Cascadian wildflowers in spring. You'll glimpse Mt. Rainier from atop the rocky crest, whose profile was made famous on television's Twin Peaks. Trip ID 477765
*Trip ID: Get free maps and GPS data by adding the Trip ID to backpacker.com/hikes/______.
HIKES IN THE MOUNTAIN WEST
Albuquerque, NM

Gila Crest South to Hummingbird Saddle While nearby desert valleys are pushing 90°F, you'll likely still find snow on this 9.8-mile out-and-back that slices through aspen groves en route to its 10,500-foot high point. Pack your favorite drink mix to make your own snowcone through mid-June. Tent up at mile 3.2 to make a weekend of it. Trip ID 56438
Boise, ID

Birds of Prey Trail

Pack binoculars for this 11.6-mile trek through the tawny meadows of the Snake River Canyon. The cliff faces house North America's highest concentration of nesting raptors. Spring offers the best opportunity to spot fledgling hawks, eagles, and falcons taking their first flight; look above the "white wash" to pinpoint active nests. Trip ID 40414
Denver, CO

Eldorado Canyon Trail

Venture into a canyon carved from 300-million-year-old sandstone—and do it before summer's heat and vacationing crowds kick in—on this 5.6-mile out-and-back. You'll gain 1,000 vertical feet up the canyon's north wall for views of sheer cliffs—a draw for rock climbers—that were sculpted by South Boulder Creek when the Rockies uplifted 65 million years ago. Trip ID 31725
Great Falls, MT

Windy Mountain Loop

The relatively low-elevation Highwood Mountains open up sooner than Big Sky Country's higher peaks. In the early season, follow this 7.1-mile, streamside loop for yellow goldenrod (May and June) and periodic views of 7,670-foot Highwood Baldy, the range's high point. Wear waterproof boots for the numerous creek crossings. Trip ID 56416
Phoenix, AZ

Hackberry Spring Loop

Classic desert vistas await on this 5.2-mile loop past rocky mesas and stately saguaros. The ubiquitous cactus is crowned with ivory-yellow blossoms during the mild nights of late spring. Hit the trail early, before the blooms close as the day heats up. Trip ID 23141
*Trip ID: Get free maps and GPS data by adding the Trip ID to backpacker.com/hikes/______.
HIKES IN THE MIDWEST
Austin, TX

Barton Creek Greenbelt South

Just a few miles west of downtown, this path tracing the gap between a creekbed and 30-foot limestone cliffs offers Hill Country scenery within city limits. "For some of us, it's the heart of the city," says Glee Ingram, founder of the non-profit Greenbelt Guardians. It's easy to love the swimming holes and 15-foot waterfalls that appear along this 10.4-mile out-and-back after spring rains transform the dry creek. Trip ID 39465
Chicago, IL

Blackwell Forest Preserve

Circle a marshy haven lined with blooming goldenrod to see migrating bluebirds and bobolinks on a 6.1-mile jaunt 30 miles west of downtown. Trip ID 541006



Columbus, OH

Old Man's Cave

Spy a cave named for an 18th-century hermit on this 5.1-mile loop an hour southeast of the state capitol. You'll also pass several seasonal waterfalls, including 50-foot Cedar Falls tumbling through a chute eroded from 350-million-year-old sandstone. Trip ID 5712
Minneapolis, MN

Pike Island Loop

Hike a 4.5-mile path circling the flood-sculpted island where the Mississippi and Minnesota Rivers converge. Goslings, ducklings, fawns, and fox kits appear in May, along with chokecherry and wild geranium blossoms. Trip ID 39467
Oklahoma City, OK

Wichita Mountain Wildlife Refuge

In mid- to late spring, fluffy, reddish-brown calves join the refuge's 650-member bison herd. Look for the 50-pound babies alongside their half-ton mothers on this rolling, 3.7-mile lollipop route across a mixed grass prairie. Trip ID 372462
St. Louis, MO

Giant City State Park

Seasonal streams and small waterfalls resonate through an oak-hickory forest tucked within sandstone cliffs in May, the wettest month of the year on the 9.8-mile Red Cedar loop. Trip ID 250131
*Trip ID: Get free maps and GPS data by adding the Trip ID to backpacker.com/hikes/______.
HIKES IN THE NORTHEAST
Allentown, PA

Hawk Mountain

Witness the migration of more than a dozen raptor species, including broad-winged hawks, sharp-shinned hawks, and ospreys, on this 4.7-mile ridgeline loop. You'll hike beneath a flyway that about 10,000 birds of prey use en route to Central and South America each spring. Trip ID 311947
Boston, MA

Mountain Trail

Views rival the state's higher peaks, but the snow melts earlier from this 4.8-mile out-and-back. On a clear day, see the Boston skyline 50 miles away from atop the fire tower at the 908-foot summit of South Mountain, a remnant of an ancient volcano in New Hampshire's 5,500-acre Pawtuckaway State Park. Trip ID 27260
New York, NY

Alander Mountain

See the Berkshires' spring awakening from the open summit of this 2,250-foot peak, where views to the Catskills reward a 12.1-mile traverse through three states (NY, MA, CT). Trip ID 8187
New York, NY

Orchard Beach-Twin Island

Venture 5.6 miles into the city's largest park (three times bigger than Central Park), tracing some of NYC's last salt marshes, springtime home to herons and egrets. Bonus: sandy beach walking at mile 1.8. Trip ID 417758
Portland, ME

Speckled Mountain Loop

Spring snowmelt fuels a seasonal stream and ups the flow of a 90-foot series of moss-lined cascades along this 8.4-mile loop to the summit of 2,906-foot Speckled Mountain, the highest point in the 14,000-acre wilderness bearing its name. Trip ID 30931
Washington, D.C.

Manassas Bridle Trail Loop

The battles of Bull Run raged on the grassy fields adjacent to this three-mile loop 150 years ago; today, they host seasonal species such as the grasshopper sparrow and Eastern meadowlark. Trip ID 44890
*Trip ID: Get free maps and GPS data by adding the Trip ID to backpacker.com/hikes/______.
HIKES IN THE SOUTHEAST
Asheville, NC

Appalachian Trail: Brown Gap to Max Patch

Delicate pink-and-white mountain laurel hits peak bloom in late May along this 6.9-mile section of the AT, which traces the North Carolina-Tennessee border en route to 360-degree views atop grassy, 4,629-foot Max Patch. Trip ID 42374
Atlanta, GA

Gahuti Backcountry Trail

Tunnel through thickets of May-blooming rhododendron on this undulating 7.9-mile lap circling Fort Mountain State Park. Look for the remains of an 855-foot-long rock wall believed to have been built by Native Americans (the park is named for the relic). Trip ID 8223
Knoxville, TN

Ridge-to-Waterfall Loop

The hollows and ridges of 3,500-acre Bays Mountain Park serve up a sweet sampling of Appalachian spring. On this 12-mile route, you'll find pink lady slippers beneath trailside hemlocks, and hooded warblers, scarlet tanagers, and pileated and downy woodpeckers in the leafy canopy. Keep an eye out for black bears and beavers, too. The latter are particularly active in spring, when sap flow returns. Another highlight: 50-mile views into four states (Kentucky, Virginia, Tennessee, and North Carolina) from the 2,465-foot lookout. Trip ID 36480



Memphis, TN

Chickasaw Bluff

The 13,467-acre Meeman-Shelby Forest State Park's blend of mature bottomland hardwoods and upland forest boasts 200 species of birds and a wide variety of vegetation. Look for blooming yellow tulip poplar trees and red buckeye in the understory on this 7.7-mile, one-way trek to 125-acre Poplar Tree Lake. Trip ID 6948
Tallahassee, FL

Leon Sinks Loop

Explore a swampy, sinkhole-laden landscape—with a network of caves and deep blue pools—beneath the shade of oaks, tupelo, and citrus-smelling magnolias (blooming April and May) on this 4.4-mile loop inside a half million-acre national forest. Trip ID 22892