Lake Superior Caribou
Travel to Lake Superior's Slate Islands for an up-close-and personal look at caribou in the wild. (Layne Kennedy)
Heading out the door? Read this article on the new Outside+ app available now on iOS devices for members! Download the app.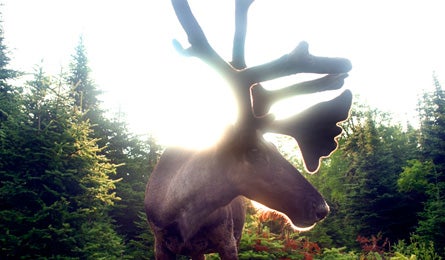 Isolated for over 100 years without predators, the caribou on the Slate Islands show little fear.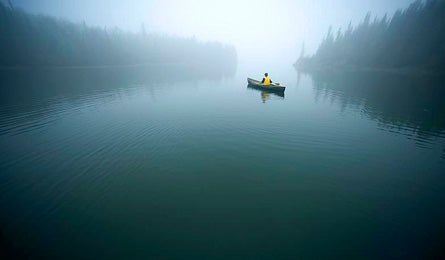 Notoriously foul Lake Superior storms can whip up at a moment's notice.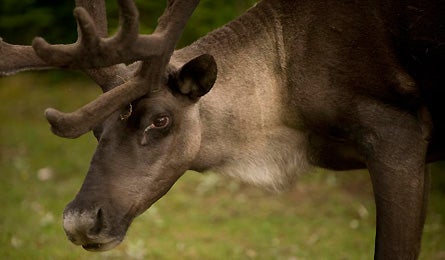 Over 200 caribou roam the tiny Slates, making it the densest caribou population in the world.
Visitors to the Slates can expect ample opportunities to cast for abundant lake trout.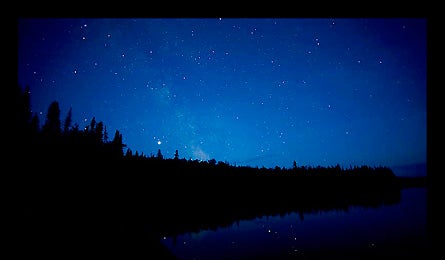 Once the site of extensive logging, the Slate Islands now exist as a Canadian provincial park.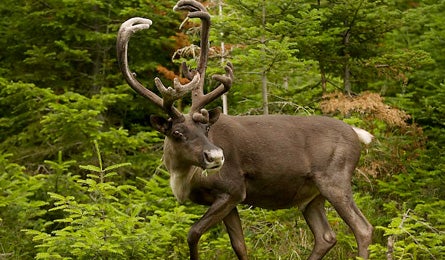 Caribou can hide undetected like ghosts in the dense northern woods.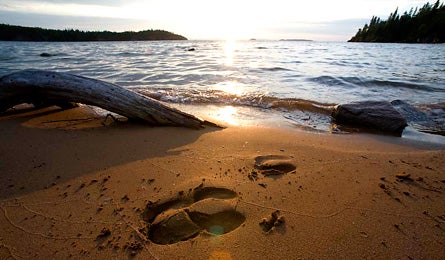 Late summer is an optimal time to visit the Slate Islands, but it could always snow.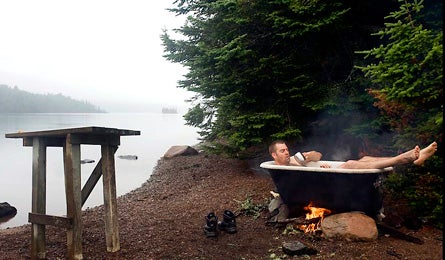 The author enjoys a soak in a leftover tub from one of the many abandoned, dilapidated cabins.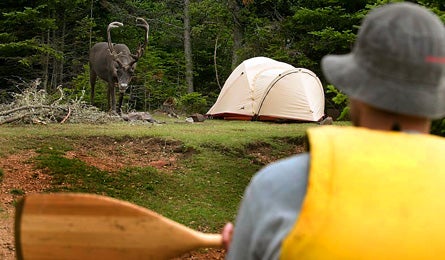 Scientists don't know why but the Slate caribou eat leftover campfire ashes.