If We Want the Outdoors to Be Inclusive, We Need Inclusive Gear Too
From plus-size packs to shoes for people who have undergone amputations, outdoor brands are starting to recognize the importance of catering to customers who don't fit traditional outdoor norms.
Heading out the door? Read this article on the new Outside+ app available now on iOS devices for members! Download the app.
After discovering a passion for skiing in her 20s, Raquel Velez was ready to treat herself to a sparkling new outfit for the slopes. But no matter where she looked, she couldn't find anything she liked that fit, despite being a size 16—the average women's size in the United States. Instead of getting disappointed, Velez got inspired: She created her own inclusive outdoor clothing brand, Alpine Parrot, which offers hiking pants from sizes 14 to 24 and successfully crowdfunded its first run this year.
If you don't have comfortable, weather-appropriate clothes to wear, it's hard to enjoy the outdoors. And while cost has always been an obstacle for new outdoorspeople, it's not just money that keeps would-be backpackers and skiers from heading outside. People of size, people with disabilities, and gender-nonconforming people have historically found themselves ignored by gear manufacturers. In recent years though, we've witnessed a small but mighty movement of brands creating gear, and therefore access, to the outdoors for more people.
"The solutions to every communities' issues lie in those communities," says adaptive athlete Vasu Sojitra, stressing that the industry needs to turn to the people they want to include for answers and advice. Established brands Gregory and Merrell have both done so through collaborations with the group Unlikely Hikers, developing a line of size-inclusive backpacks and hiking shoes respectively.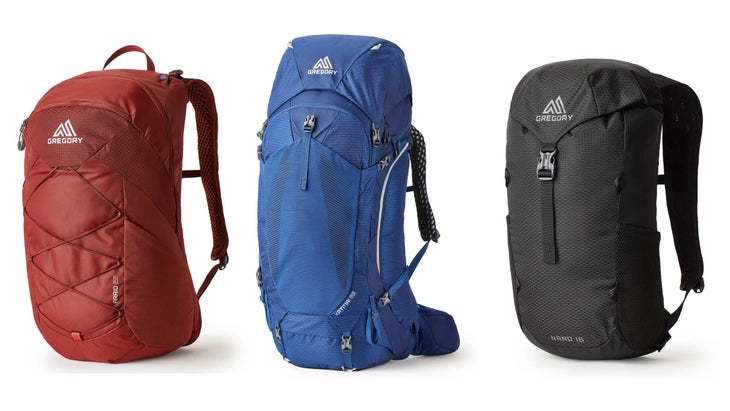 Lindsay Malone, Marketing Manager for Gregory Packs says "it was time to stop putting Band-Aids on the problem and launch a whole collection" after having provided hip belt extenders and adjustable straps on some packs over the years. This spring, the company launched a collection of 20 size-inclusive packs, with plus-size versions of everything from their popular Kalmia backpacking model to the Miwok daypack. In addition to their new shoe sizes, Merrell has partnered with Zappos on their adaptive program, which allows the 185,000-plus people who undergo lower extremity amputations every year in the US to order mixed-sized or single shoes. 
Meeting some hikers' needs takes a little more innovation. Deuter worked with the people behind We Carry Kevan for years to develop a carrier backpack for individuals with disabilities so they could go beyond where wheelchairs can take them.
If the markets exist and the demand is there, why has the industry left so much money on the table? Megan Banker, plus-size climber and mountaineer, points out that the outdoors hasn't been alone in pretending like people with "differences" don't exist; we can look at fashion for its perpetual denial of the true average size, or to sports where the struggle for equal access to participation continues for the LGBTQ2IA+ community and where barriers for people with disabilities seem insurmountable. 
"The outdoor industry is just one microcosm of the systems of oppression that exist in our world," she says. "Inclusion through gear is one small way we can start to dismantle those systems."