Gear and Go Tour
In celebration of our readers, we have designed a second tour (in addition to our popular Get Out More Tour) that will launch in 2013, the GEAR and GO TOUR.
Heading out the door? Read this article on the new Outside+ app available now on iOS devices for members! Download the app.
In celebration of our readers, we have designed a second tour (in addition to our popular Get Out More tour) that will launch in 2013, the GEAR and GO TOUR. The GEAR and GO TOUR will be a 20-event series intended to help outdoor enthusiasts "plan it, dream it, and do it" with regards to preparing for their outdoor adventures. The Tour will stop at 20 unique retail stores across the country to engage audiences with an informative skills clinic (plan it) an inspirational interview with a BACKPACKER Contributor and or Brand Sponsored Athlete (dream it) and a highlight of local trail BETA (do it).
Each event will begin and end with an interactive "base camp" that will allow you to get in, touch, try on and test out the latest equipment.
Our informative skills clinic will bring the pages of BACKPACKER to life by covering topics that include trip planning and gear selection. Top it off with a presentation from Backpacker editors, photographers and brand athletes.
Witness a "behind the scenes" look at the content and adventures that inspire Backpacker editors, photographers, and brand athletes to dream. Some of our speakers include:
Michael Lanza is a freelance writer and photographer, author, public speaker, Northwest Editor of Backpacker Magazine, a blogger for The Huffington Post, and creator of The Big Outside, where he blogs about his outdoor adventures, including many with his family.
Dennis Lewon is Editor-In-Chief of Backpacker Magazine. During his time at Backpacker Dennis has edited Gear Reviews and features and was instrumental in creating the industry's first award for eco-friendly gear when he introduced Backpacker's new Editors' Choice Green category.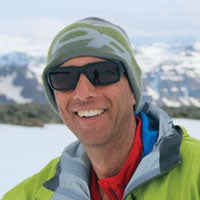 Elisabeth Kwak-Hefferan is a freelance writer and editor who specializes in the outdoors, environment, health, food, culture, and science. Her work has appeared in Backpacker, Grist, Women's Adventure, 5280 (Denver's city magazine), Spry, Trail and Timberline, Colorado Homes and Lifestyles, and more.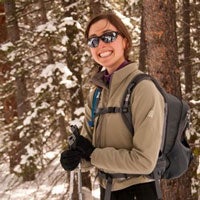 Kelly Bastone, as a Backpacker Contributing Editor, writes for nearly every issue of the magazine. Her articles have revealed the country's best backcountry campsites, explored strategies for reducing your pack weight, shared tips on spotting more wildlife, and described hundreds of the nation's best hikes.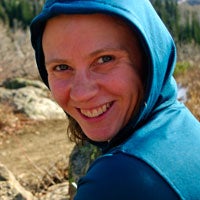 In select locations, Justin and Patrice Lavigne will offer in the field experiences during planned local hikes. During each hike, they'll set up a backcountry camp where you'll see exactly what equipment the Lavignes use during their backcountry adventures, and give you a chance to test out the gear.
Join the Gear and Go Tour in a city near you!
Schedule Coming Soon!