From the Field: West
Hike through wildflower-laden alpine meadows in Washington's volcanic high country, see a meteor shower in dark-sky New Mexico, escape the crowds above Lake Tahoe, and more.
Heading out the door? Read this article on the new Outside+ app available now on iOS devices for members! Download the app.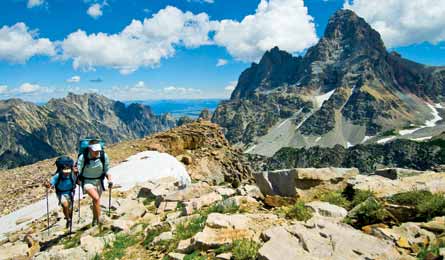 Table Mountain, Caribou-Targhee NF, WY (Photo by Jeff Diener)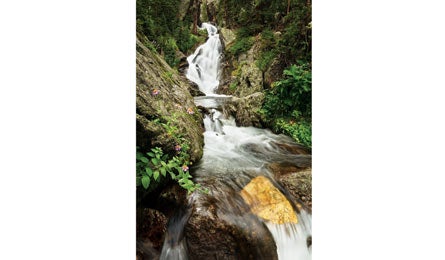 Ypsilon Lake, Rocky Mountain NP, CO (Erik Stensland)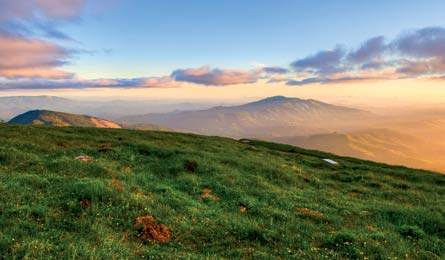 Marys Peak, Siuslaw NF, OR (Karl Johnson)
Pinecrest National Recreation Trail, Stanislaus NF, CA

Circle an evergreen-lined lake on this 4-mile loop with an optional side trip to a granite swimming hole. Hike along Pinecrest Lake's northern shore, watching for ospreys and bald eagles resting on snags and fishing for rainbow trout in the 300-acre lake. At mile 2, follow a 1.5-mile spur northeast to Cleo's Bath, a series of swimmable pools filled by melted snow. Close the loop along Pinecrest's southern shore, where columbine blooms crimson in late summer. Trip ID5730
"In August, the water in Cleo's Bath will be very clear, and it warms to 70 or 72 degrees F."
Field Scout: Walt Moneski, Pinecrest, CA

Gavilan Trail, Carson NF, NM

Gain more than 2,000 feet on this 6.6-mile thigh-burner. Ascend through spruce, fir, and aspen to a large meadow (look for elk in summer). Continue to the ridge, where views stretch southeast to Taos Ski Valley and 13,161-foot Wheeler Peak, the state's high point. Bonus views: Follow the ridgeline Lobo Peak Trail for 3 miles (and another 1,500 feet) to nab panoramas atop 12,711-foot Gold Hill (start early so you're off the ridge before afternoon thunderstorms roll in). Trip ID8206
"The view from Gold Hill is better than from Wheeler Peak because you can see to the upper Red River."
Field Scout: Jon McNeill, Questa, NM

Table Mountain, Caribou-Targhee NF, WY

See the backside of the Tetons on this 11.5-mile out-and-back to the summit of 11,106-foot Table Mountain. Walk through subalpine fir and aspen, emerging above treeline 2 miles before the top. See a vista across Cascade Canyon to the west faces of the 12,500-foot-plus Grand, Middle, and South Tetons. Soak it in, but keep an eye on your pack: Mischievous marmots like to hang here, too. Trip ID1636663
"We have grizzlies on this side of the Tetons, but sightings are rare unless you're out early in the morning."
Field Scout: Chad Grossenburg, Driggs, ID

Ypsilon Lake, Rocky Mountain NP, CO

Avoid the park's summer throngs on this 8.7-mile out-and-back to a lake cradled beneath the 13,000-foot Mummy Range. Parallel the rock-strewn Roaring River for .5 mile before steadily climbing 2,000 feet to the Upper Chipmunk backcountry site (permit required, $20/group up to 7) set in a spruce forest at 4.2 miles. Continue .3 mile to explore the shoreline of glassy Ypsilon Lake; watch for elk in open areas. Trip ID991721
"I've always been drawn to Ypsilon Lake because it's in a beautiful setting at the feet of rugged cliffs."
Field Scout: Barry Sweet, Estes Park, CO

Marys Peak, Siuslaw NF, OR

Score mountain-to-sea views from the highest peak in the Coast Range on this 6.1-miler. Transition from Douglas fir to a rare stand of almost exclusively noble fir, some more than 200 years old and 200 feet tall. Atop the 4,097-foot peak, views stretch from the Cascades to the Pacific. In midsummer, wildflowers—including tangerine-hued tiger lilies, scarlet Indian paintbrush, and pale purple phlox—overrun the summit meadows. Trip ID23174
"Marys Peak is an 'island in the sky' because some of its plants are 50 miles away from similar species."
Field Scout: Stacey Forson, Corvallis, OR