From the Field: East
Get magnificent coastal views in Maine, snag a few fish in West Virginia's Otter Creek Wilderness, spot sunning alligators in the Florida panhandle, and more.
Heading out the door? Read this article on the new Outside+ app available now on iOS devices for members! Download the app.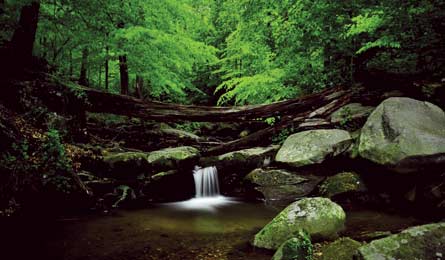 Merryman Trail, Loch Raven Reservoir, MD (Photo by Adam Rbyczynski)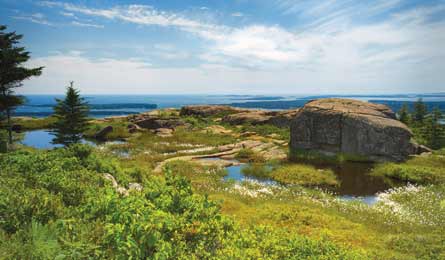 Sargent Mountain, Arcadia NP, ME (Photo by Les Picker)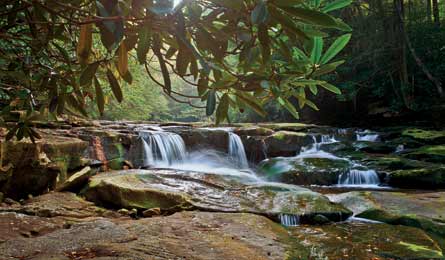 Otter Creek Trail, Otter Creek Wilderness, WV (Robert Stough)
Sargent Mountain, Acadia NP, ME

Gain coastal views on this 4-mile out-and-back to the top of a 1,373-foot granite dome (the second-highest peak in the park). Follow the Maple Spring Trail to an early 20th-century stone bridge, then take the Grandgent Trail through spruce forest to the summit. In June, watch for white mountain sandwort blooming on rocky ledges. Always: Savor a 360-degree panorama of Frenchman Bay, Somes Sound, and the Atlantic. Trip ID17037
"Sargent only sees about 20 to 40 hikers per day in early June."
Trail Scout: Charlie Jacobi, Bar Harbor, ME
Otter Creek Trail, Otter Creek Wilderness, WV

Follow a lush creek valley into a 20,698-acre wilderness area on this 6.3-mile out-and-back. Hike north from the Condon Run trailhead, casting the creek for native brook trout (sometimes 10 inches long) along the first couple of miles (WV fishing license required; bit.ly/WVfishing). Continue through rhododendron (blooming in May and June), and go 1 mile north of the Mylius Trail intersection (mile 3.1) to take a dip in a swimming hole. Trip ID17049
"The fishing is better closer to Condon Run; you can use just about any type of dry fly and do well."
Trail Scout: Zach Adkin, Petersburg, WV
Minister Creek Loop, Allegheny NF, PA

Venture into hardwood-hemlock forest on this 6.4-mile loop in the Alleghenies. Cross eight streams along the edge of the Minister Valley, transitioning from a dense cherry, maple, and ash canopy into mossy, hemlock-shaded zones. Don't miss the 1-mile spur loop near mile 5, which traces a ridgeline to broad views of the Tionesta Creek valley and passes through a rocky crevice just wide enough to squeeze through sideways. Trip ID54055
"Since June is the wettest month of the year, the tributary streams are still running."
Trail Scout: Mark Conn, Warren, PA
Stoney Bayou, St. Marks NWR, FL

Wind through coastal forest and skirt a wildlife-rich wetland on this flat 7.6-mile loop. Start out on a former logging road where, after rain, you may see otters frolicking in small trailside ponds. Near mile 4.2, the trail meets the brackish Stoney Bayou Pools, home to great blue herons and showy great egrets. Keep an eye out for alligators sunning on high spots in the bayou. Loop back to the trailhead through palms and pines. Trip ID268215
"Look for alligators partially submerged near the banks; listen for the splash of an alligator fleeing."
Trail Scout: Gail Fishman, Tallahassee, FL
Merryman Trail, Loch Raven Reservoir, MD

Just 20 miles from downtown Baltimore, this 5.4-mile semi-loop traces the boundary of the city's major water source. Three paths converge at the trailhead; follow the shady one closest to the reservoir for constant water views. Near mile 1, look up to spot a treetop bald eagle nest—and, if you're lucky, the pair it belongs to (mornings are generally best). Follow the shoreline to the turnaround near mile 3.8. Trip ID 5666
"It gets hot from June through August, but there's always a nice breeze from the water."
Trail Scout: Mary Gonec, Baltimore, MD