From the Field: Central
Trek along the country's first national river in Arkansas, find solitude in Michigan's Trap Hills, watch whooping crane chicks learn to fly outside Madison, WI, and plan for nine more summer trips.
Heading out the door? Read this article on the new Outside+ app available now on iOS devices for members! Download the app.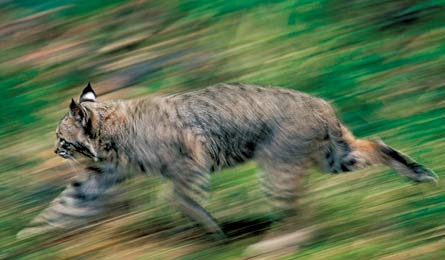 Dogwood Canyon Trail, Ray Roberts Lake SP, TX (Tom & Pat Leeson)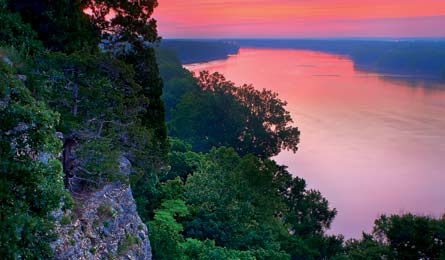 Lewis and Clark Trail, Weldon Spring Conservation Area, MO (Robert Charity)
Cowles Bog Loop, Indiana Dunes National Lakeshore, IN

Transition from a swamp to sand dunes on this 4.2-mile lollipop on the Lake Michigan shoreline. Look for red-winged blackbirds and an unusual stand of northern white cedar (more commonly found near the Canadian border). Continue through a black-oak savannah, then descend the 100-foot dunes to the lakeshore, watching for killdeer and—on clear days—the Chicago skyline 25 miles northwest. Follow the beach .2 mile west to pick up the return trail. Trip ID58919
"Not many people go to that stretch of beach; there's no parking nearby."
Field Scout: Bruce Rowe, Porter, IN

Eagle Point Lake, Lake Elmo Park Reserve, MN

Circle a glacial lake just 15 minutes from St. Paul on this 3.5-miler. Hike along the lake's cattail-choked southern end, watching for bald eagles fishing in its shallow waters. Continue along the western shore, where bluebirds and swallows frequent big bluestem meadows. Near mile 3, spy a 30-acre field of summer-blooming black-eyed Susans. Back at the trailhead, take a 3-mile spur loop on the Green and Brown Trails for Lake Elmo views. Trip ID5686
"The prairie grasses are 3 feet tall in the summer, and they grow to 6 feet by the fall."
Field Scout: Mike Polehna, Stillwater, MN

Lewis and Clark Trail, Weldon Spring Conservation Area, MO

Roller coaster over rugged bluffs and hollows on this 8.5-mile loop. Gain your first glimpse of the wide, meandering Missouri River at 1.3 miles. At 2.2 miles, see the river and its surrounding valley again from 500-foot-tall limestone cliffs. Descend steeply to a creekbed and hit one more overlook at mile 4 before closing the loop through mixed hardwoods—home to cardinals, warblers, and some of the conservation area's other 200+ bird species. Trip ID20734
"It's a good workout because of the hills and flats; I use this route to train for longer trips on the Ozark Trail."
Field Scout: Dan Zarlenga, St. Charles, MO

Dogwood Canyon Trail, Ray Roberts Lake SP, TX

Beat the heat on this 4.8-mile, lakeside lollipop loop. Tunnel through mature oak, pecan, and elm, where you might spy terrier-size bobcats slinking along the trail at dawn and dusk. Spot soaring scissor-tailed flycatchers and Mississippi kites (a graceful, black-and-gray bird of prey) above the treetops when the canopy opens. From the beach near mile 2.5, gain the route's best view across 29,350-acre Ray Roberts Lake. Trip ID30770
"In the morning, you can see a wide range of wildlife, like white-tailed deer and bobcats."
Field Scout: Greg Waller, Valley View, TX

Johnson-Sauk Trail, Johnson-Sauk Trail State Recreation Area, IL

Cross a glacial moraine and snag grassland views along 58-acre Johnson Lake on this 3-miler. From the Singing Bird trailhead, wind through dense red pine. At .8 mile, embark on a 1.5-mile clockwise loop along a manmade dam where you can cast a line for largemouth bass. "For a longer hike, combine the road and extended trail system at mile 1.4 to circle Johnson Lake on an 8-mile trek," Villaire says. Trip ID 436398
"Fuel up at the recreation area's restaurant mid-hike, at 1.4 miles." (We recommend the bison burger.)
Field Scout: Ted Villaire, Chicago, IL