Your Fear of Failure Is Holding You Back on the Trail
On England's 102-mile Cotswold Way, a hiker sets herself up to fail—and ends up surprised by how things turn out.
Photo: Marc Guitard/Moment via Getty Images
Heading out the door? Read this article on the new Outside+ app available now on iOS devices for members! Download the app.
The woman behind the front desk of Ye Olde Dursley Hotel hastily put out her cigarette, shouted something to the rowdy pub guests downstairs, and then showed me up to my room. It was small and hot, and she warned me that the brass-footed bathtub was so old that it might not work. I didn't care. As soon as she left, I collapsed on the bed and tried not to cry. I had hiked 60 miles across southern England in the last three days and I still had 42 miles to go. My right knee and left Achilles tendon ached. My feet hurt so much they kept me up at night.
What am I doing here? I lamented. This trip was doomed to fail from the start.
What I'd forgotten in that moment of self-pity was that this was the entire point.
A lifelong fear of failure
Some people handle failure with grace. I have never been one of those people. For years, I managed this in the simplest way possible: by avoiding it at all costs. I trained rigorously for backpacking trips until I was 100 percent certain I was prepared. I only started hikes I knew I could finish.
For me, this tendency toward over-preparedness was always a mark of pride. When I was an editor at this magazine, I wrote dozens of survival stories, nearly all of which featured someone else's stunning lack of fitness or equipment. I told myself that I would learn from the survivors' mistakes—that certainty was safety and that avoiding risk was the responsible thing to do.
It wasn't until I turned 30—and had all the requisite existential crises—that I started to take stock of my life and ask whether or not I'd done everything I wanted to accomplish in my youth. Sure, I'd hiked in plenty of cool places over the years, but I realized I'd rarely pushed my limits on the trail. I started to wonder if I'd secretly been holding myself back.
I'd always envied people who could just throw themselves at an objective, improvising as they went. But more than that, I envied the emotions those people seemed to feel at the finish line. Scrolling through my phone at night, I'd catch myself replaying tearful summit footage the same way I'd rewatch touching YouTube videos of marriage proposals or troops coming home. I envied those people. I envied their amazement. I envied their joy.
Sometime last year, it dawned on me: I'd never felt the triumph of overcoming doubt on the trail because I'd never left room for it. By avoiding uncertainty, I'd never left space to surprise myself.
Leaving room for surprise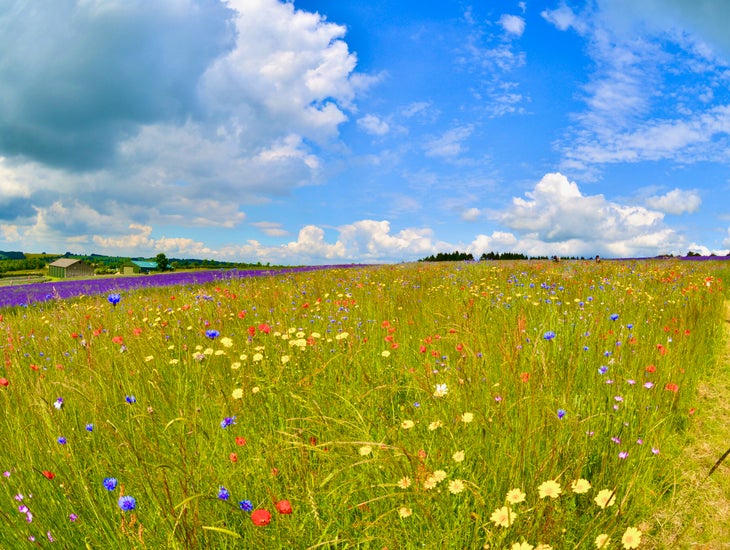 I decided I needed to fail. Or, at least put myself in a situation where failure was very likely. So, earlier this summer, I signed myself up for a task that I was almost certain I wouldn't be able to complete: hike 100 miles in 5 days.
At the time, I was living in London. I was in OK shape, but I didn't have a tent or a ton of time to plan. So, I booked a series of inns along the Cotswold Way, a somewhat famous 102-mile footpath that winds from the stone-cottage town of Chipping Campden all the way to Bath.
While I knew failure could be valuable from a psychological level, I still planned to mitigate as much objective risk as possible. In this sense, the Cotswold Way was perfect. The terrain was gentle and bear-free. The trail rarely wandered more than a few miles from the nearby towns, and I'd have cell service the whole way. The forecast called for nothing but sunshine and mild temperatures. Without any weather or terrain hazards, my only enemy would be the mileage. And, of course, my own brain.
The day before the trip, I stuffed a fast-packing pack with three bottles of sunscreen, layers, some first-aid gear, and several boxes of cookies. I researched bus routes and bail points, left word with a friend of my whereabouts, and set off.
The first day felt easy, the second at least doable. But on day three, things began to turn. That morning, I quickly dispatched the 7 miles from the village of Birdlip to Painswick, which is less a town and more a handful of cottages covered in ivy and climbing roses. I encountered a neighborhood called Ham Butts, and a hill made famous for its annual cheese races, during which determined locals run pell-mell down a steep slope in pursuit of a rolling, 9-pound wheel of Double Gloucester cheese. But even these amusing idiosyncrasies of English culture weren't enough to keep my mind off the pain in my legs.
The 500-foot climb up to Selsley Common, a hilltop overlook offering views of the surrounding countryside, left my quads wobbling. I was 18 miles in and still had about 8 to go. I sat down atop the hill, ate some cookies, and gave myself a stern pep talk. It was all I could do not to fall asleep right then and there.
By the time I collapsed on the bed in that little room above the Dursley pub that night, my whole body hurt and my mind felt numb with defeat. I felt stupid for even trying.
But instead of calling it quits right there, I decided to give the trail a gentle nudge the next morning. What's the worst that could happen? I challenged myself. I walk a few miles and then turn around and book a bus home? No big deal.
I slept fitfully. But in the morning, my aches and pains had receded just enough to try again.
Critical reinforcements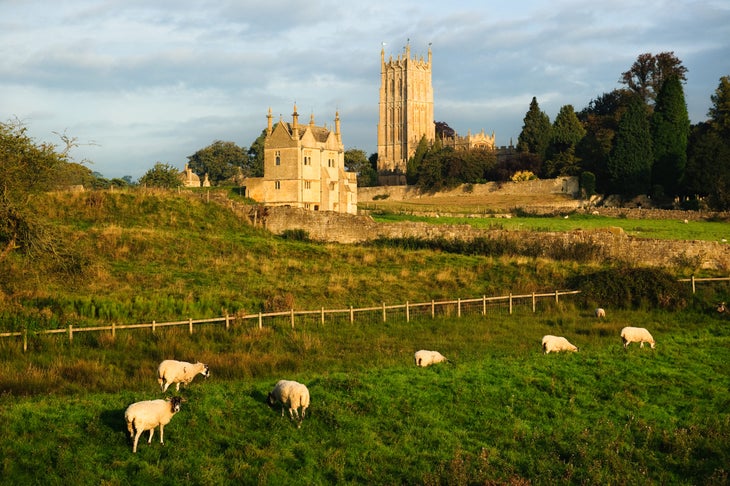 I spent most of my fourth day inching through sheep fields, talking to the ewes to keep myself company. When I texted this to my housemate during a lunch break, she asked for my location.
"Why?" I asked.
"You're clearly losing it," she joked. "I'm coming to save you."
That night, my friend showed up at the inn. I don't think I've ever been happier to see a person in my life. Laughing, we shared a single twin-size bed and then a full English breakfast. The next morning, we hit the trail for my last 20 miles. We walked into Bath together.
Standing beside the plaque that marked the trail's terminus, I felt a warmth rising through my chest like a tide. There it was: the deep sense of satisfaction that had long eluded me.
"You should be proud of yourself," my friend told me, wrapping me in a hug. And for once, I was. By giving myself permission to fail, I was able to find out what I was truly capable of.