The 10 Pieces of Gear Every Backpacker Should Carry, At Least According to Our Coffee-Snob Friend Craig
The Ten Essentials could save your life on a hike. Craig calls coffee his "lifesaver," and honestly, it was funnier the first time.
Heading out the door? Read this article on the new Outside+ app available now on iOS devices for members! Download the app.
Backpacking is serious business, except when it's not. Chuckle along in our twice-monthly humor column. 
The Ten Essentials are one of those rare few rules that almost all backpackers agree on. First codified in 1974, the list represents the minimum equipment that hikers need to survive an emergency in the wilderness. In the decades since, it's helped generations of new backpackers learn the basics of staying safe.
Over the years, different groups have used the Ten Essentials as a starting point to create their own lists of indispensable gear. Mountaineering groups have added traction devices. Desert hikers have increased the suggested amount of water. Our friend Craig, who just showed up to the trailhead an hour late because he was waiting for the "good" coffeeshop to open, says that a small airtight container of high-quality medium roast should be on the list. We're pretty sure he's joking, though? Anyway, read on for the ten items that every hiker needs to have in their pack.
1. Navigation Equipment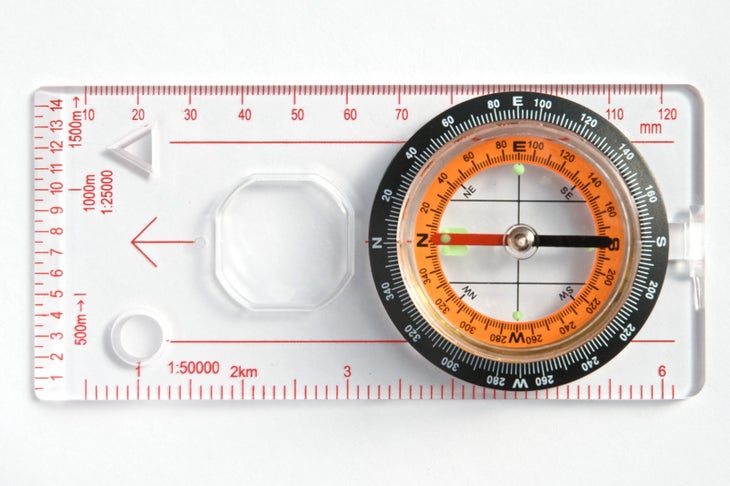 The easiest way to prevent yourself from getting mired in a survival situation: Always know where you are. GPS devices or apps can help you pinpoint your location with minimal fuss, but they do run out of battery or break at inopportune times. Make sure you're carrying a map and compass for backup as well, and know how to use them.
2. Aeropress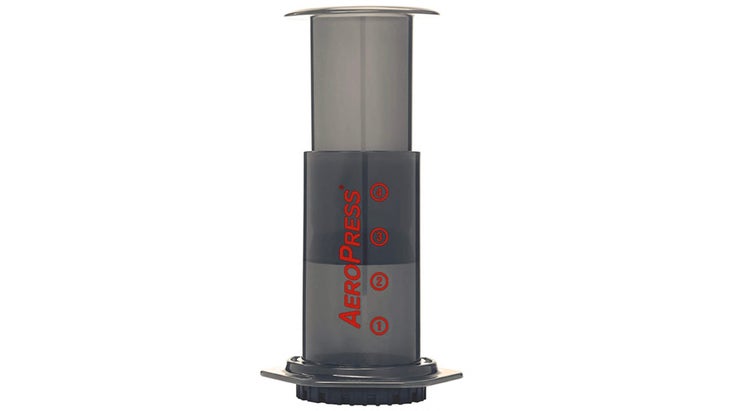 Honestly, we were pretty skeptical about this one too, but when we told Craig we were going to bring instant he looked at us like we had just spit in his open mouth. Then he gave us this whole lecture about mouthfeel and flavor extraction and something called "cupping" and we just started nodding. Anyway, it only weighs a couple ounces, and we guess we don't really need a headlamp if we're going to be waking up early to a nice cup of Joe.
3. Sun Protection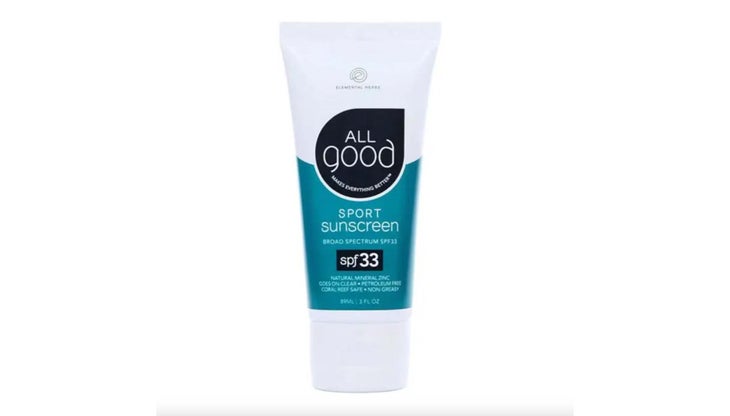 No one likes sporting a red, angry sunburn, and it's much easier to prevent one than it is to treat one after the fact. You have options: chemical sunscreen or sunblock can help filter out the worst rays before they scorch your skin, or UV-rated clothing can provide all-day protection with no need to reapply. Exposure to sunlight can also cause degradation of your coffee, according to Craig, so make sure you bring something light-blocking to store it in.
4. Portable Coffee Grinder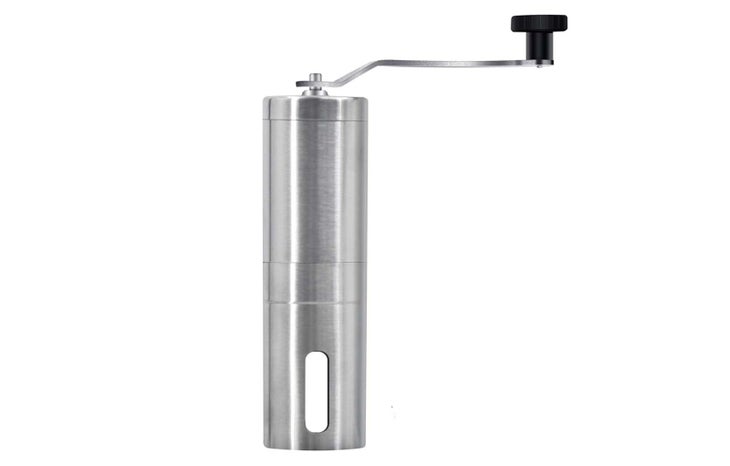 The first aid kit was supposed to go in this slot, but Craig says that coffee needs to be ground as freshly as possible to unlock the unique aromas and taste from its complex drying and roasting process. He also says that we probably didn't need all that gauze and tape anyway. Hope he's right!
5. Stove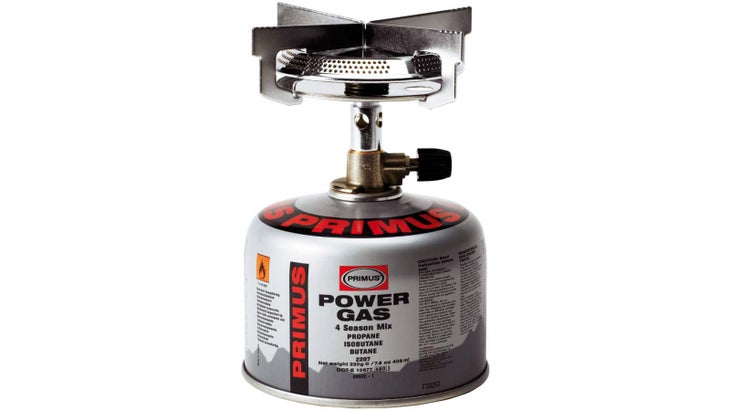 You should never be without a way of making fire, and on routes that venture above treeline or cross dangerously tinder-dry forests, a simple canister stove is the best way to get it. Stoves can help you purify water by boiling it or melt snow in the winter. We packed a thermometer in there too, because Craig's insistent that we need to brew our coffee to precisely 201 degrees Fahrenheit or else "we might as well just shovel handfuls of ditch mud into our mugs and pretend it's a Frappuccino."
6. Milk Frother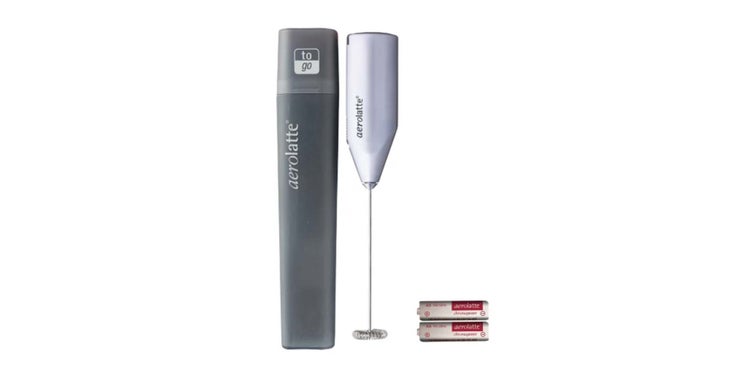 We were going to bring a knife, but every time we put it in our pack's toplid, Craig kept taking it out and replacing it with this battery-powered milk frother, in case he wants to make cappuccinos on top of a mountain or something. We suggested that he could just use a stick to stir his milk instead, but he says you just can't get the same "body" without it. We don't know either. We're just going to let this one go.
7. Shelter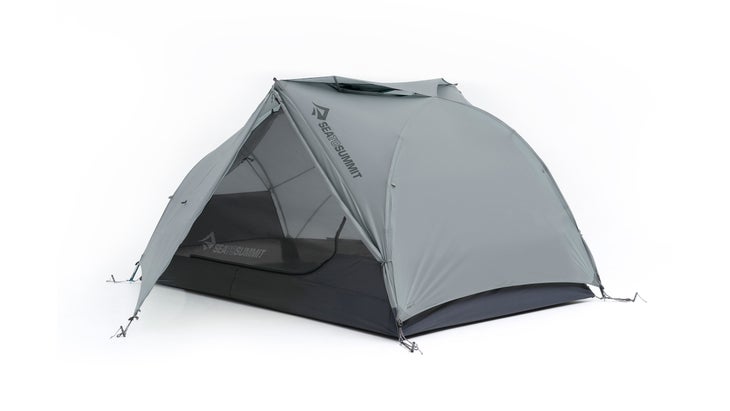 A solid shelter will keep you alive when severe weather moves in or you have to spend an unexpected night in the backcountry thanks to injury or a wrong turn. Shelter can be as simple as a mylar survival blanket. We've opted for a double-wall tent with a big vestibule because Craig insists on making his coffee while he's still in his sleeping bag. He calls it his "Craig time." We're getting the sense that a lot of this trip is going to be "Craig time."
8. Extra Layers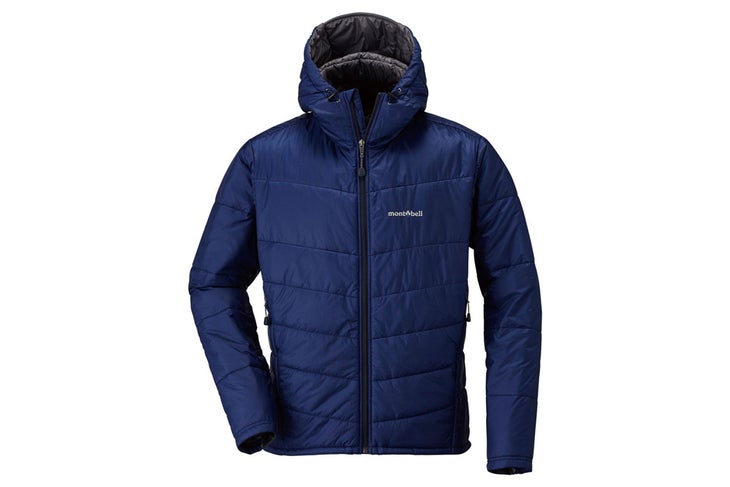 A good layering system is your front line of defense against inclement weather. You'll want to adapt it to conditions, but a good rule of thumb is that you should have a next-to-skin baselayer, a warm midlayer like a puffy or a sweater, and a water-resistant outer shell. In wet conditions, it's a good idea to carry an extra baselayer to wear in case you need to dry out the rest of your clothing, or need to lovingly wrap it around your coffee mug to keep it at a consistent temperature, like some people who we won't name here.
9. Extra Food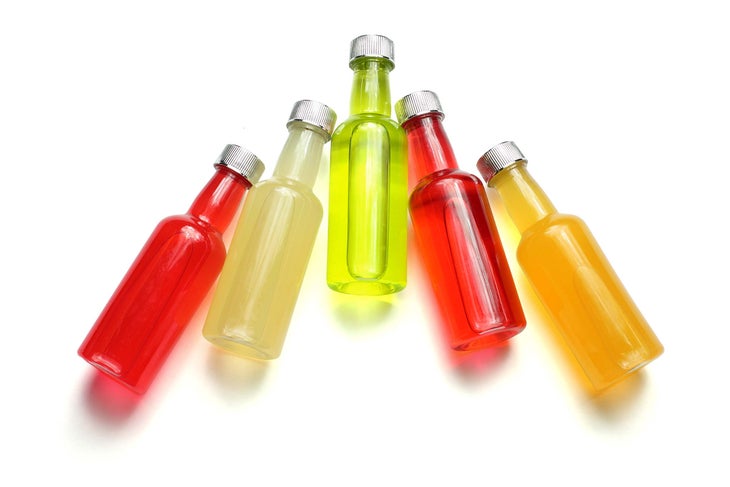 Carrying enough food is essential to backcountry survival: Hikers walk on their stomachs, and having access to sufficient calories can make the difference between a hard day's march to safety and running out of steam in the wilderness. Right now, most of the calories we're carrying are in the form of Craig's homemade barista syrups, which he apparently packed instead of our breakfasts. He's trying to get us to try his pumpkin spice one; he keeps reminding us it's made with real pumpkin, unlike Starbucks's. We hope it tastes good, because we might end up having to drink it to stay alive.
10. Craig's Set of Custom-Made Stainless Steel Tasting Cups
This list was originally supposed to be about survival, which is ironic because right now we're seriously considering the possibility that we died in a car crash on the way to the trailhead, and we're in Hell, and Craig is the Devil, sent to punish us by explaining the difference between a flat white and a latte for the hundredth time. Honestly, the best survival tip we can give you is "do not go backpacking with Craig, because he will suck out your will to live like some kind of espresso-worshipping emotional vampire." We keep trying to hike faster to see if we can wear him out enough that he stops talking, but apparently drinking a half-dozen cups of coffee in the morning gives you super strength because he's not tiring at all. We're going to attempt to lose him at his next bathroom break. Wish us luck!