The 6 Most Popular Backpacker Essays of 2022
Take a walk in another hiker's boots in these insightful pieces.
Photo: © Marco Bottigelli / Moment via Getty
Heading out the door? Read this article on the new Outside+ app available now on iOS devices for members! Download the app.
From FKT chasers to meditative solo hikers, there are as many different ways to experience the trail as there are hikers on it. In 2022, we published dozens of essays from backpackers around the world. These six, which were some of the most-read on Backpacker, were among our favorites.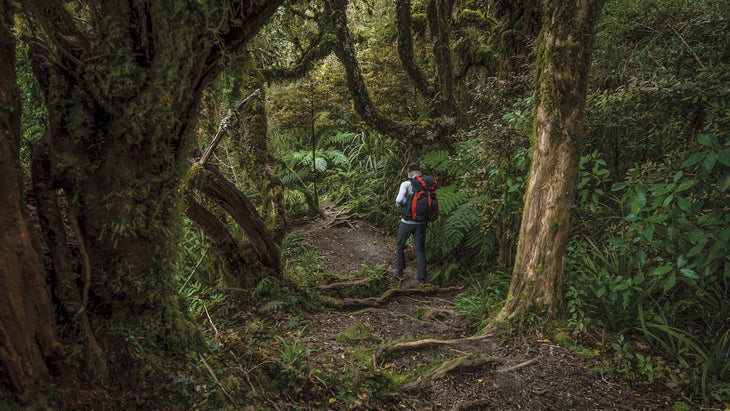 Some of us never set foot on the trail without a buddy. But for others, going it alone is the way to go. Casey Lyons definitely falls into the latter camp; his decade-spanning account of how he learned to love being alone ranges from funny to heartbreaking in the space of just a few thousand words, and may just have you planning a solo excursion of your own.
"Everyone walks alone eventually. We are social to a point, and beyond that is the great granite unknown. We think of solo journeys as a rite of passage, symbolic proof that we're fully-formed people ready to forge a path through our own lives. This almost completely misses the point. If you're out there solo hiking, you aren't breaking away from the pack; you've already fallen off the back of it. Soloing is mostly about making space for something to happen that will get you back on."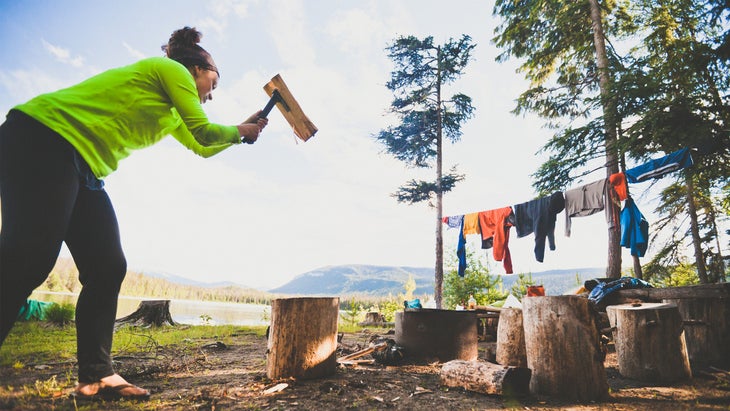 If you're of a certain age, you remember when campers used to consider a hatchet a standard piece of outdoor gear. Those days are past, says Alisha McDarris, and our love of honed steel is doing more harm than good.
"But on public lands and in backcountry campsites, these tools have become a plague: Rangers and land managers routinely report dozens of trees hacked at, chopped down, or de-limbed. And in an enlightened outdoor community where Leave No Trace reigns supreme, many believe they are tools of a dissolute past and that it's well past time that we retire them or even ban their presence in the backcountry."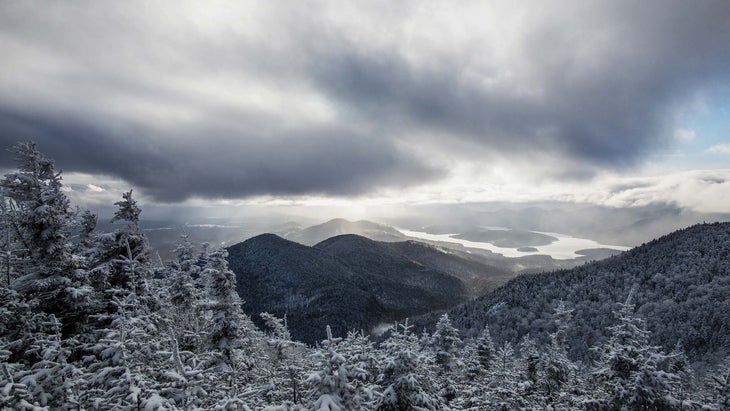 Gear shaming is a problem that most of us have dealt with at one point or another. When a fellow hiker decided to share some unsolicited comments about writer Stephanie Vermillion's footwear on a New York trail, the experience left her thinking about the snap judgements we often make about the people sharing the trail with us."
"Every hiker has their own trail personality. Some take it seriously, soaring up to the summit without a word, hoping to nab a new Fastest Known Time or chattering about the latest gear. Maggie and I geek out to an equal degree while stopping for a water break to debate who wore it better or analyze which Lorde album is best. (Melodrama, obviously.) We, just like this man and his gear-enthusiast friends, belonged on the trail that day—as does everyone who aspires to enjoy the great outdoors."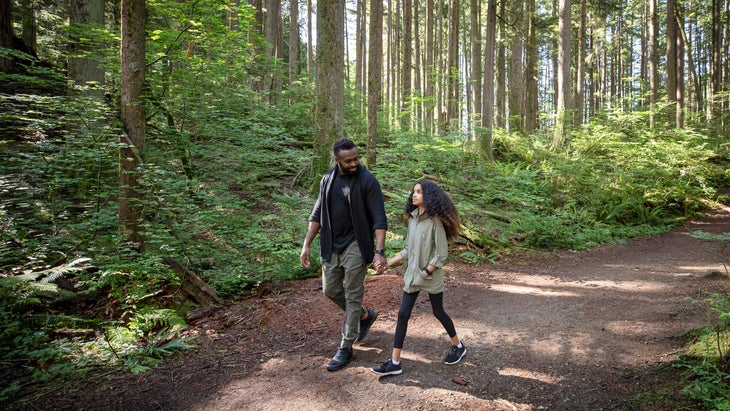 Hiking can take you to some of the most awe-inspiring places in the world—think the Himalayas or the Milford Track. But could the most mediocre hikes be the most important ones? Corey Buhay went deep on why we should show a little more respect to our local, workaday trails. 
"It's not the extremes where we find out what we're made of. It's not when things are really good or even really bad. It's the mediocre hikes—the ones with OK weather, boring views, sections of road-walking, even floating trash. The ones we can't get external gratification from by telling a great story or bragging about it to a friend.

On a backyard adventure, what you put into it is what you get out of it. The reward is never handed to you; you have to work for it, every step of the way."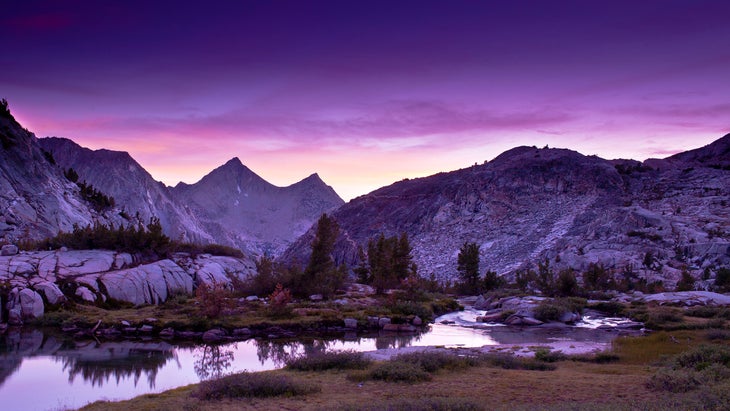 For decades, permit lotteries have been a fact of life for backpackers. But in the past few years, as the Covid-19 pandemic drove more and more people to America's national parks and forests, they've only become more common. For some backpackers, the odd combination of advance planning and dumb luck necessary to secure them is more frustration than they're worth. If that sounds like you, Maggie Slepian writes, you're in good company—and you have plenty of other options.
"I stared in disbelief when my lottery number populated. I had landed in the mid-7,000s in the queue. As the minutes ticked by and the little pixelated hiker walked in place on the screen, I checked the PCT chat threads as they filled up with screenshots of the start date calendar. The "ideal" start dates were gone in minutes, then one by one the rest were blocked off, including every day during the two weeks I needed to start. Maybe I can get through the desert, head back for the wedding, then fly back to the trail, I thought, watching the remaining dates in early March vanish. By the time I got into the reservation space, every start date was gone. My plans had evaporated in the span of 30 minutes staring at a computer screen."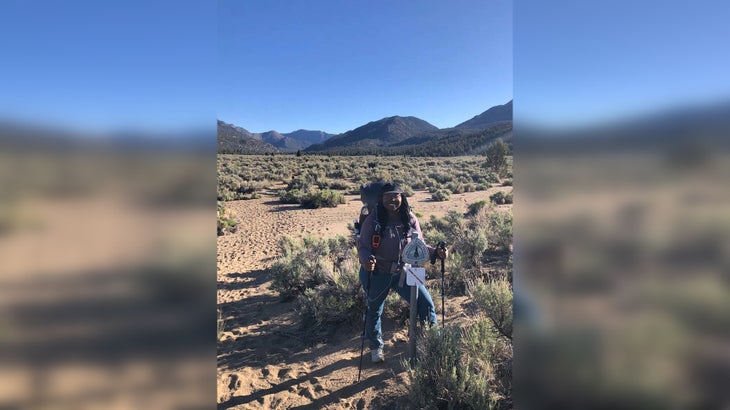 When you're an adult with a job and a family, thru-hiking a long trail like the PCT can seem like an insurmountably distant dream. But where there's a will, there's a way, as Patricia Cameron, director of equity-focused outdoor nonprofit Blackpackers and mother of a teenager, proved when she hit the trail for an attempt at a flip-flop in late spring. In the first installment of her summer trail diary for Backpacker, she explained how she did it.
"When I hiked the Colorado Trail in 2020, the relatively short distance—486 miles—made finding care for my son and pets relatively simple. My son was homeschooled during this time, which gave me the flexibility to pick a departure and return date that worked for me. This year, my son is finishing his freshman year in public high school and I couldn't leave in the middle of his final quarter of the year. This meant my PCT launch date had to accommodate his schooling schedule as much as possible. A May start was my only option. I would start at Kennedy Meadows and begin walking from there."