Ask a Thru-Hiker: What Do GAME, MEGA, NoBo, and SoBo Mean?
Like many other subcultures, long-distance hiking has its own language.
Photo: Wilsilver77 / iStock via Getty
Heading out the door? Read this article on the new Outside+ app available now on iOS devices for members! Download the app.
Do you dream about hitting the trail for a long—really long—hike? In Ask a Thru-Hiker, record-setting long-distance hiker Liz "Snorkel" Thomas answers your burning questions about how to do it.
Dear Snorkel,
I'm heading out on the Appalachian Trail and am hearing a lot of lingo, like GAME, MEGA, NoBo, SoBo, and flip-flop. I want to hit the trail without embarrassing myself, so how do hikers use these terms?
GAME to Learn New Terms
Dear GAME,
Like many sub-cultures, thru-hikers have their own language. That's especially true along the Appalachian Trail, which has one of the most-established hiker cultures of any trail.
If you're thru-hiking from Georgia to Maine, it's often shortened to GA -> ME or GAME. That's a term you'll see people write next to their trail names in trail registers and logs, notebooks often found in shelters to record when you were there. Similarly, hikers headed from Maine to Georgia will write "MEGA" next to their name in registers.
Some folks call the trail registers the "newspaper of the trail," as it used to be the only way to find out whether the friends and enemies you've made on trail are ahead of you. Nowadays, of course, you can text them and ask, if you had the foresight to get their number. 
I've never heard a hiker say the terms "GAME" or "MEGA" out loud, at least not pronouncing them as "game" or "mega." Instead, most folks will say "I'm hiking Georgia to Maine" or "Maine to Georgia." These phrases are common when thru-hikers are talking to non-thru-hikers, as it becomes a way to also explain where they've started and where they are going. 
Still, among your fellow thru-hikers who are well-versed in where the AT goes, it's more common to use the terms "northbound" and "southbound," often shortened to NoBo and SoBo.
Hikers will write the terms "NoBo" and "SoBo" (or NOBO or SOBO) in trail registers. They'll also say them aloud (they both rhyme with "hobo") and refer to themselves as a "NoBo" or what they're doing as "hiking the AT NoBo." Similarly, southbound hikers are called SoBos. 
Unlike GAME or MEGA, it's common to hear hikers refer to themselves and others as NoBos or SoBos. You'll often hear NoBos towards the end of their hike talk about all the SoBos they have seen. Or you'll hear SoBos complain how the shelter is full of NoBos. Near midway points, NoBos and SoBos hang out together in hostels. As a NoBo, you may ask a SoBo how bad a river ford was ahead or about an upcoming detour for flooded trail. While apps have made it easier to get updated trail conditions, there's nothing like asking the people who have just hiked it.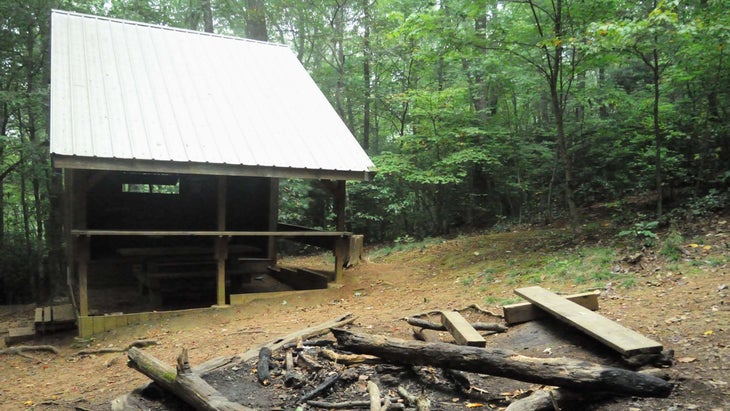 While GAME and MEGA are Appalachian Trail specific terms, NoBo and SoBo are used on many trails, including the Pacific Crest Trail and Continental Divide Trail. 
On all three Triple Crown Trails, you're likely to also hear the term "flip-flop." A flip-flopper is a thru-hiker who starts hiking in one direction from some point in the middle of the trail until they reach one of the termini. Then, they drive or fly to the other terminus and complete the rest of the trail by hiking in a different direction. Often hikers start NoBo and as weather turns, flip-flop and hike SoBo to complete the entire trail. 
The Appalachian Trail Conservancy recommends thru-hikers flip-flop to reduce crowding. They have even held a Flip Flop Kick Off Weekend in Harper's Ferry, West Virginia. Flip-floppers may hike north from West Virginia to Maine. Then, they'll get a ride down to West Virginia and hike southbound to Georgia. The ATC has other recommendations on favorite flip-flop hikes, some with entertaining names like the "Cool Breeze," "Leapfront," or "Wraparound."
Besides having more solitude on trail, one benefit of flip flopping is knowing that you'll reach Maine before the snow comes in the fall. The other benefit is the chance to see fall color in the south. 
Similarly, flip flopping may be even more common on the PCT and CDT. Northbound CDT hikers may choose to skip the high snow-covered San Juan mountains of Colorado and come back to hike them when they've melted out. PCT hikers used to commonly skip the snow-covered Sierra mountains and come back to hike them during safer conditions. (Now, thru-hikers must obtain a new permit to re-enter the Sierra as a flip-flopper, so it may be less common going forward.) 
Whether you NoBo, SoBo, or flip-flop, you're bound to encounter these terms on most of the longer thru-hikes. That is, unless you're on a trail where you're WeBoing or EaBoing. (I'll let you figure those out on your own.)
Snorkel