5 Honest Reasons to Tarp Camp
With tents getting lighter and lighter, do tarps still have a place in hikers' packs? We say: sure, maybe? Whatever.
Heading out the door? Read this article on the new Outside+ app available now on iOS devices for members! Download the app.
Backpacking is serious business, except when it's not. Chuckle along in our twice-monthly humor column. 
Ask any tarp-camping enthusiast why they use a tarp instead of a tent, and they'll give you a laundry list of reasons: It's fun, it's simple, it's the best lightweight shelter available on the market today. Unfortunately, they're lying to you, but that doesn't mean there aren't good reasons to sleep under a cheap square of plastic on your next hiking trip. Well, there are reasons, anyway. Let's run them down together.
You want to let your friends know you're better than them.
Besides being light and inexpensive, one of the best things about tarps is that they take skill to pitch correctly, which makes them a perfect way to subtly tell your friends that you're a real backpacker and the rest of them are tent-camping plebeians who probably hike in jeans and Keds and eat cold Manwich straight out of the can for dinner. Just post a picture of your perfectly pitched Tyvek tarp at sunset or sunrise with a caption like, "life is about the simple things #tarpcamping #ultralight #lightweight #realbackpacking" and watch your buddies fall all over themselves to worship the ground your trail runners step on. Caveat: You will never be able to camp in a tent on a group trip again, so make sure you're committed.
You love origami.
Origami, the Japanese art of paper folding, is a relaxing hobby that helps teach dexterity and spatial reasoning. If you love origami, then you've probably thought, "what if this could be bigger and more high-stakes?" Good news: It can. You haven't truly relaxed until you've tried to fold a door into your tarp setup while it's starting to snow, or had to puzzle out how to add a floor to your shelter while the ground is turning into mud underneath you. Folding a tarp is actually even more fun than doing origami, because instead of just staying in place like paper, tarps require just the right combo of tension, guylines, and trekking pole placement or they turn into a floppy mess. Bonus: You can fold your tarp into a crane when you're done.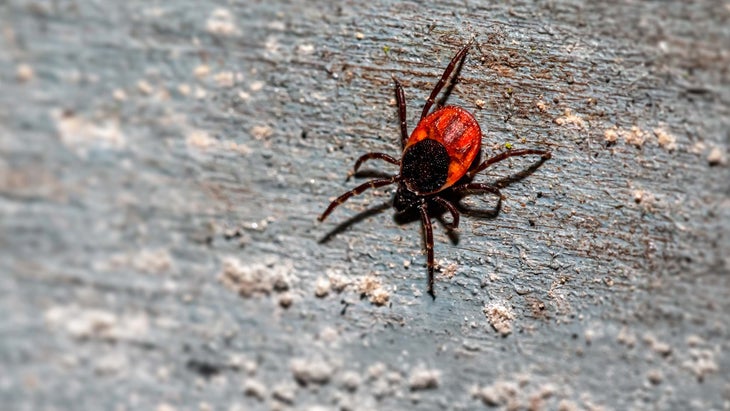 You are a bug enthusiast.
Insects and arachnids play a key part in the food web, and learning about them can help open your eyes to the elegantly interlocking mechanisms of the natural world. And there's no better way to see bugs up close than by tarp camping. You might worry that your tarp's folded door will keep out your crawly neighbors, but fret not: To a mosquito or a horsefly, the gaps around your tarp's folds, combined with the carbon dioxide you're breathing, might as well be a big neon "Welcome!" sign. Going floorless? You probably already have some waiting in your shelter to greet you. From centipedes to daddy longlegs to ticks, you'll be meeting so many exciting new bug friends, you may not sleep at all!
You want one piece of gear that does everything badly.
We all know you can use a tarp as a shelter, but these handy pieces of gear can do many other things too. Storm caught you unexpectedly? Turn your tarp into a makeshift poncho that will catch every gust of wind, blowing straight up into the air like you're Marilyn Monroe standing on a subway grate. Forgot your pack liners? Jerry-rig that tarp into an improvised cover for your gear, which will take about 15 minutes to tie onto your pack and about half that time to work itself loose. You can use your tarp as everything from a clammy, flat camp pillow to an awkward water-carrier; in an emergency, it can even be a bulky arm sling or a floppy, fragile stretcher. Honestly, it's not even really great at that shelter thing.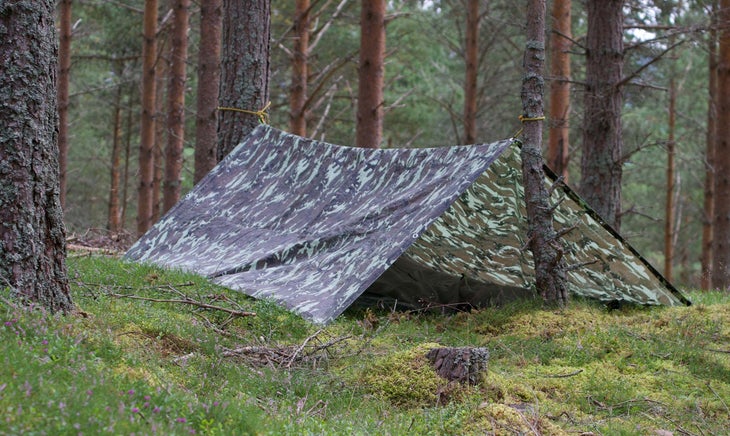 You hate having to leave your tent to pee.
The midnight bathroom break is an awkward affair: You fumble around for your headlamp, squirm out of your sleeping bag, and hunt for the tent door's zipper pull before stepping out into the chilly night. Add in tentmates to climb over, and you've got one more obstacle. Who wants to do that? Not you: With a floorless tarp setup, you don't need to leave your cozy shelter to relieve yourself. On the chilliest of nights, you don't even need to leave your sleeping bag: Just unzip and let rip. (Maybe check your bag's DWR first though.)