5 Excellent Survival Tips That Will Definitely Not Get You Killed, Probably
Surviving in the wilderness is easier than you think. How easy is it? I made up these survival strategies off the top of my head. Take that, "experts"!
Heading out the door? Read this article on the new Outside+ app available now on iOS devices for members! Download the app.
Backpacking is serious business, except when it's not. Chuckle along in our twice-monthly humor column. 
You're a careful hiker, researching your trails in advance and making sure you've packed the right gear for every trip. But accidents happen: Hike for long enough, and you'll find yourself dealing with an emergency. Whether it's a wrong turn or an injury, knowing what to do in a survival situation can literally mean the difference between life and death.
The good news is you don't need to be Bear Grylls to survive in the wilderness. In fact, you don't need to know anything about hiking, first aid, navigation, nature, or the laws of physics. All you need to survive like a master is a little bit of common sense. [Ed. note: Please, please do not listen to Adam, this is awful advice. I told him he couldn't publish this, but he just ignored me and changed the password to our site. I'm sneaking this note into his draft and hoping he doesn't notice.] As proof, here are five essential pieces of survival advice that I didn't research at all.
Bad survival advice: When you realize you're lost, sit down and stay in one place so search and rescue can find you.
Better survival advice: While it's true that staying put makes it easier for rescuers to track you down, you could still end up waiting a while in the elements while search teams mobilize and pinpoint your position. Instead, help SAR do their job by sitting down and calling for help as soon as you reach the trailhead. In a situation like this, groupthink can be deadly. Your partners may try to pressure you into rash action by saying things like "look, the car is literally right over there," "please stop blowing your emergency whistle in my ear," or "I'm never going hiking with you again, you annoying weirdo." Don't give in: Statistics show that staying at the trailhead reduces your chance of dying in a hiking-related accident by nearly 100%.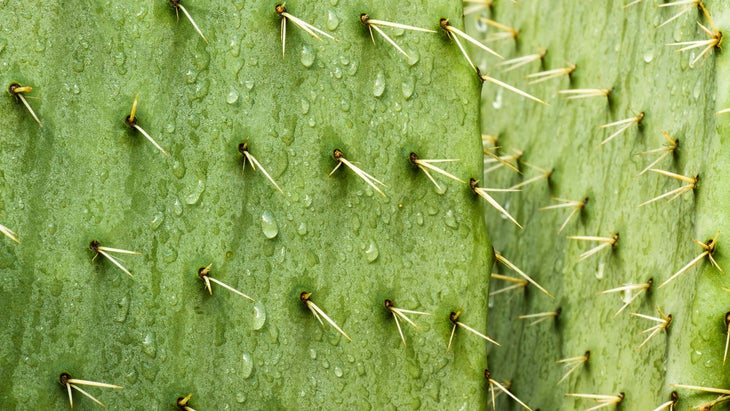 Bad survival advice: If you're stuck in the desert and dehydrated, you can easily get water by slicing open a cactus and drinking the liquid that comes out.
Better survival advice: Cacti don't usually store a significant amount of water in their flesh, and what's in there is usually unpalatable. Instead, grab your trowel: it's time to start digging. Working quickly, excavate a hole just longer than your body and at least 18 inches deep. It should be perfectly rectangular; while you may be tempted to cut corners, take the time to level and smooth out the sides. Next, find a flat sandstone slab or small boulder—the softer the better—and lay it at one end of the hole. Using your knife or multitool, carve your name into it. Lie down in the grave you just dug and make peace with your impending mortality. 
Bad survival advice: Hanging your food in a bear bag is an OK way to keep bears out of your food; storing it in a bear canister is safer.
Better survival advice: Both of these options are stupid. Think about it: Which is more likely to eat you, a starving bear or a well-fed bear? By keeping your food away from bears, you're increasing the chance that a bruin might look at you and see a mouthwatering cartoon turkey instead of a human being. Instead of hanging your food or locking it in a canister, lay it out: Spread out a picnic blanket near your tent and arrange a multi-course feast, complete with appetizers, a main course, and dessert. By the time the bears get to you, they'll be so stuffed that they won't have any room left at all. (Have leftovers? Be a good outdoor citizen and spread them around neighboring campsites so the backpackers staying there are safe from bears, too.)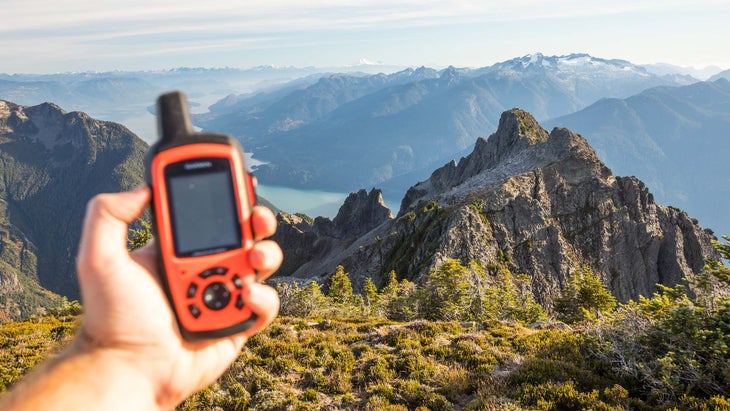 Bad survival advice: The most reliable way to navigate is by using a GPS device or app.
Better survival advice: GPS devices are convenient for finding your way on the trail. But while they have gotten more reliable over the years, they still break and run out of batteries. If you're going to navigate by GPS, make sure to carry a good-quality paper topo map, so when your device quits deep in the wilderness, you have something to write your goodbye letters on. We like National Geographic Trails Illustrated maps; they're waterproof and tear-resistant, which increases the chance that someone will find the impromptu last will and testament clutched in your skeletal hands.
Bad survival advice: Moss only grows on the north side of trees; if you're lost in the forest without a compass, you can use that knowledge to navigate.
Better survival advice: In reality, moss grows on all sides of trees. The good news is that you can still use it to find your way home. Using a knife or sharp rock, scrape the moss off nearby trees and gather it into a small pile on the ground. Keep adding to the pile, heaping it higher and higher, until it's truly gargantuan. Carve a door into your moss pile, then scoop out a bedroom, a kitchen, and a sitting room. This is your house; you live here now. Add a moss chimney and a moss shed, a moss porch, and a moss picket fence. Feel the memories of your previous life slip gently away, like a leaf on the breeze. Build moss streets and moss shops and moss schools. Sculpt new moss pets, moss friends, moss family. Moss. All is moss.