Coastal: Lost Coast Trail, CA
This 26-mile trek along California's coast should have been a highway...except it was too riddled with cliffs to build on.
Heading out the door? Read this article on the new Outside+ app available now on iOS devices for members! Download the app.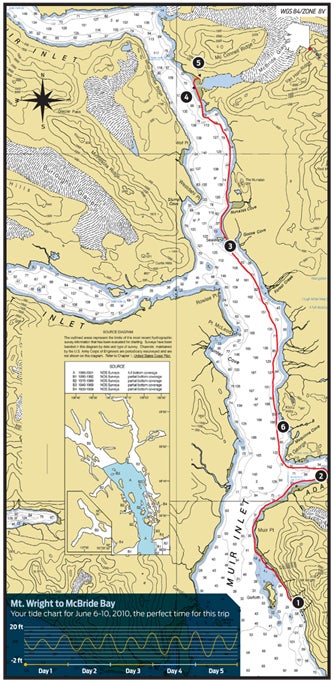 When road crews building the Pacific Coast Highway hit this rugged stretch of shoreline cliffs in northern California, they took one look, knew it was impassable, and hauled their dynamite and pick axes inland to gouge a saner route. The detour left a rare slice of beachside wilderness, and thus was born the Lost Coast—one of the premier ocean-hugging hikes in the world.
Tackle this 26-mile section, heading south from Mattole River, and you'll straddle the seam where ocean and land meet. You'll need to know the tides to pass three key sections where cliffs and waves squeeze tight at high tide , but the reward is well worth the effort: See otters and sea lions, and camp on deserted beaches strewn with sculpturelike driftwood.
INFO Self-register for permits (free) at Mattole River trailhead (707-986-5400; ca.blm.gov/arcata). Mandatory bear canisters ($5 plus deposit) available at Petrolia General Store (707-629-3455). Trip data: backpacker.com/hikes/27498
1. Mattole River Trailhead

0384731E 4460713N; mile 0

Hike south, staying close to the water for the firmest sand. Always watch for rogue waves.
2. Fourmile Creek 0384556E

4457040N; mile 2.7

Safest crossing at shallower (but wider) 12-foot mouth. Deeper than mid-thigh? Flows typically decrease 24 hours after rain.
3. Cross at low tide

0385880E 4455694N; mile 4.1

Strand potential: Parts of the 4.4-mile hike to Randall Creek can flood at tides above four feet.
4. Rocky Beach

0387266E 4454562N; mile 5.4

Debris from a recent landslide stretches out to sea. Follow cairns to a bluff-top use trail.
5. Randall Creek

0390714E 4450818N; mile 8.8

Camp and make a driftwood fire alongside (structurally iffy) lean-tos. Hope for an outstanding sunset view. Socked in by fog instead?
6. Big Flat Creek

0399778E 4442634N; mile 17.2

Camp higher than the seaweed line on the beach near Miller Flat's shelter. No room? Check for sheltered spots among the trees south of the creek.
7. Danger Zone

0400929E 4442000N; mile 18.2

Leave Miller Flat with outgoing tide (see below) on 4.5-mile hike below rocky headlands to Gitchell Creek.
8. Buck Creek

0404394E 4440412N; mile 20.5

Cross at the mouth, or wait for flows to subside. Get a shuttle at Shelter Cove trailhead, 5.6 beach-walking miles ahead.
*Google Earth providers DigitalGlobe, State of Oregon, SIO, NOAA, U.S. Navy, NGA, GEBCO, Terrametrics, Data Living Oceans Society, USDA Farm Service Agency.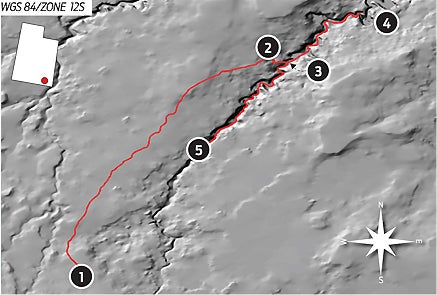 Hike the Coast

See more shoreline hikes.