Burn After Reading
Empty White Mountain summits. Tourist-free Yellowstone geysers. Rarely hiked Yosemite ridges. Rangers, guidebook writers, outfitters, and ultra-hikers dish their favorite routes for the first time.
Heading out the door? Read this article on the new Outside+ app available now on iOS devices for members! Download the app.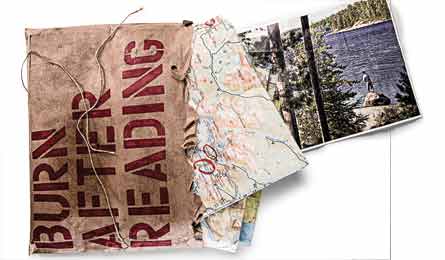 (Photo by: Ben Fullerton and Layne Kennedy (Fishing))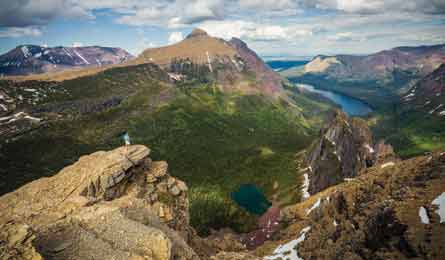 Mt. Helen (Photo by: BruceTremper.com)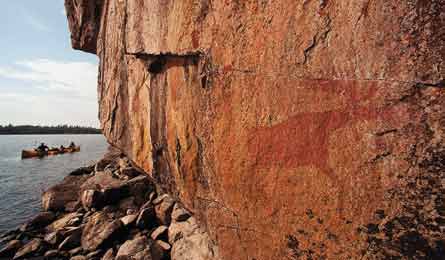 East site of Lac La Croix (Photo by: Layne Kennedy)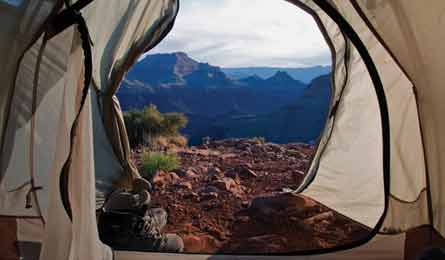 Horsehoe Mesa (Photo by: Valerie Long)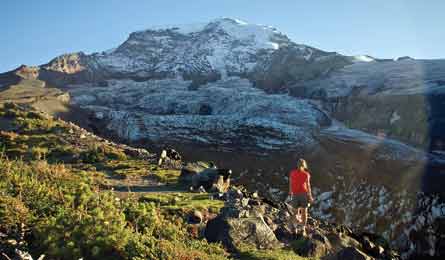 Carbon Glacier (Photo by:Kirkendall-Spring)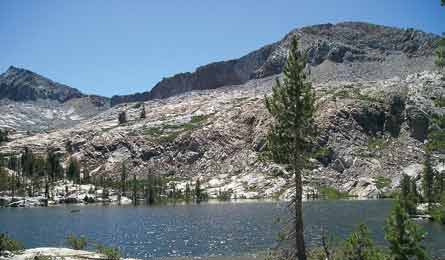 Lower Ottoway Lake (Photo by: Ron Mackie)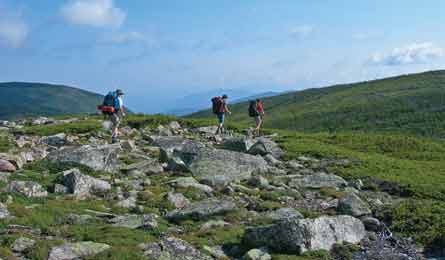 Mt. Guyot (Photo by: Lisa Densmore)
YELLOWSTONE NATIONAL PARK, WY

Your guide: Tom Carter, author of three trail guides and 40-year veteran of Yellowstone's backcountry
Day: Mt. Washburn from Dunraven Pass

See the whole park—and beyond—from a 10,243-foot summit.
On Carter's all-time favorite dayhike in Yellowstone, a 6.2-mile out-and-back on the Mt. Washburn Trail, "you can see all of greater Yellowstone and its world-class neighbors—the Tetons, Beartooths, and the Madison Range," he says. The hike to Washburn's fire lookout shelter begins at 8,878-foot Dunraven Pass on the Grand Loop Road north of Canyon Village. Go in late July, after the snow has melted and the Indian paintbrush and lupine are blooming along the trail. Get an early start to see the bighorn sheep that often graze near the summit; they avoid open areas during the hottest hours of the day.
Weekend: Heart Lake and Mt. Sheridan

Camp in wildlife central, visit geysers, and climb a high peak.
No pain, much gain. This easy 25-mile out-and-back to Heart Lake delivers erupting geysers, grizzlies, pelicans, swans, and a 10,000-foot summit with views to the Teton Range. From the South Entrance Road at the northeast corner of Lewis Lake, hike 7.5 miles east on the fairly flat Continental Divide Trail to Heart Lake. En route, hit the off-trail Fissure Group, a set of secret hot springs along Witch Creek (at mile 5.5, turn west and head .3 mile upstream). Reserve site 8H6 or 8H5 (Carter's favorites) for proximity to the Heart Lake Geyser Basin and Mt. Sheridan Trail. Bonus: "The sunsets here are otherworldly with peach alpenglow," Carter says. On your second day, make the 7.8-mile, nearly 3,000-foot ascent up Sheridan from the patrol cabin at the lake's northwest corner for views of Yellowstone Lake and surrounding ranges. Reverse your first day's hike to reach your car. Warning: It's grizzly central. "I once found an eight-inch paw print 30 yards from our campsite," Carter recalls. Heart Lake is closed to camping before July 1 because of heavy bear activity. Target mid-August through September, when bugs fade.PRO Map to order a custom topo map of this trip printed on waterproof expedition paper.
Week: Old Faithful to Bechler Ranger Station

See classics and soak in a natural hot tub.
You could check off this 40.1-mile point-to-point in the park's southwest corner in a long weekend, but that'd be like slamming a filet mignon in three bites. "This is one to linger over," says Carter. Spend night one on Shoshone Lake's west shore and explore Shoshone Geyser Basin, which has 80 geysers—one of the highest concentrations in the world. Lay over two nights at Three River Junction (reached on day two) to soak in Mr. Bubbles, a 110°F hot spring 15 feet across and four feet deep, located a quarter-mile up the Ferris Fork from campsite 9D1. Visit several waterfalls along the three creeks meeting here, including three on Ferris Fork: 45-foot Ragged Falls, 33-foot Tendoy Falls, and Wahhi Falls, which drops in two steps of 28 and 18 feet. Then continue down Bechler Canyon past more falls and across vast Bechler Meadows. Allow time for a side trip from Bechler Meadows to Union Falls (15.6 miles out-and-back), where two streams pour over a 250-foot-tall cliff. Bonus: Hike off-trail two miles farther, up the north fork of Mountain Ash Creek, to 60-foot-tall Morning Falls—named by Carter in 1978 because it catches sunrise light just so. From Old Faithful, link Howard Eaton, Shoshone Lake, Bechler River, and Bechler Meadows Trails to Bechler Ranger Station; shuttle required.
Trip Planner

Map Yellowstone ($12, natgeomaps.com)

Permit Required ($25); reserve at least three months in advance to get your preferred campsites.

Contact (307) 344-7381, nps.gov/yell
GLACIER NATIONAL PARK, MT

Your guide:Ultra-hiker Jake Bramante, who hiked a total of 1,200 miles within Glacier's boundaries during the summer of 2011.
Day: Pitamakan-Dawson Passes Loop

Get expedition-caliber views in one challenging day.
Bramante struggles for the words to describe the 360-degree panorama from Pitamakan Overlook, between Pitamakan Pass and Dawson Pass, which juts out over a sea of jagged peaks buried in snow and ice. "It's…it's just…mind-blowing," he says. You could also call it quad-blowing. This 17.6-mile loop (with 7,000 feet of relief) on Pitamakan Pass, Dawson Pass, and North Shore Trails from Two Medicine Campground delivers sheer-walled peaks and alpine lakes filling deep glacial cirques. The skyline ridge connecting Pitamakan and Dawson Passes offers "views into four separate drainages giving you a top-of-the-planet feeling." Plus, you can count on bighorn sheep and bald eagle sightings. Hike counterclockwise to complete the hardest climb, gaining about 2,400 feet over 7.7 miles, on fresh legs. Shorten the hike by three miles by catching the boat across Two Medicine Lake instead of walking the flat shoreline at the end.PRO Map to order a custom topo map of this trip printed on waterproof expedition paper.



Weekend: Redgap Pass

Reap big rewards for relatively little effort.
"I'd be happy hiking this 26.4-mile loop on repeat all season," says Bramante. "It packs a variety of terrain, epic views, a redrock pass, two gorgeous lakes, and solid chances of seeing mountain goats and bears." You'll also see the Belly River area from both the Ptarmigan Tunnel and Redgap Pass, and camp at a pair of five-star backcountry lakes, Poia and Elizabeth. Bramante recommends hiking (with a bit of scrambling) up 8,917-foot Seward Mountain from Redgap Pass for a taste of a remote, little-visited summit overlooking the northern Rockies. And he highly advises stopping for a swim in Poia Lake: "Most of Glacier's water is deep and icy, but this one is shallower, so it's warmer." From Many Glacier, walk counterclockwise on the Redgap Pass and Ptarmigan Tunnel Trails. Go in August for drier conditions and wildflowers (and fewer mosquitoes); the only busy section is the last couple of miles, which are crowded with dayhikers headed to Iceberg Lake.
Week: Northern Circle

See a lifetime of Glacier's bucket-list sights in one journey.
This 51-mile loop is like an all-you-can-eat buffet of Glacier highlights. "You won't leave hungry," Bramante quips. "Feast on lakes and dense forests in U-shaped valleys, waterfalls and alpine meadows, rocky peaks as far as the eye can see, plus raptors, wildflowers, and life-list megafauna." Tap some of Bramante's most cherished views from spots like Ptarmigan Tunnel and Stoney Indian Pass. And if you have his luck, you'll snap shots of moose in the Mokowanis Valley and mountain goats and bighorn sheep along the Highline Trail. He even saw a grizzly sow and cubs foraging near his favorite backcountry campground, Fifty Mountain at mile 32.8. Swiftcurrent Pass, reached on the loop's last day, is locally known as "Bear Alley." From Many Glacier, link the Ptarmigan Tunnel, Stoney Indian Pass, Waterton Valley, Highline, and Swiftcurrent Pass Trails; top campsites are Elizabeth Lake, Upper Glenns Lake, Fifty Mountain, and Granite Park. Make the half-mile spur trips to Sue Lake Overlook and Ahern Pass for views of lake-speckled valleys. Go in August; start day one by 7 a.m. to avoid day trippers.



Trip Planner

Map Glacier/Waterton ($12, natgeomaps.com)

Permit Required ($30 plus $5/person/night); reserve by April 16, or get first-come one day prior.

Contact (406) 888-7800, nps.gov/glac
BOUNDARY WATERS CANOE AREA WILDERNESS, MN

Your guide: Steve Piragis, owner of Piragis Outfitters, one of the oldest outfits in Ely.
Day: Stuart River to Stuart Lake

Lose crowds on this off-the-radar route.
A 1.5-mile portage. That's why people shy away from the Stuart River. Groups carrying gear and food for multiday trips especially loathe this initial hump. Your gain. From entry point #19 on Echo Trail, hike north-northwest, then paddle three miles north through open terrain that Piragis says "looks like a coastal estuary" for its broad meadows of riverside grasses and sedges. Turn right (east) to paddle a short distance up a stream to rarely visited White Feather Lake (no camping); circle the lake, stopping to clamber inside a rock overhang enclosed by boulders at the lake's southwest corner. Backtrack for a seven-mile day, or double your adventure (adding several short portages on obvious paths) by continuing on the Stuart River to walleye-packed Stuart Lake and its islands of vermilion granite.
Weekend+: Moose River to Lac La Croix

See the best of the Boundary Waters and Canada's Quetico Provincial Park.
Quiet lakeside camps, meandering rivers, and ancient pictographs await on this 25-mile out-and-back trip to one of the biggest lakes on the park's Canadian border. From the Moose River entry point #16 on Echo Trail, portage .4 mile through red maple and aspen—late September is primo for colors, low humidity, and lack of blood-sucking insects. Spend night one on the west shore of Nina Moose Lake, where Piragis once watched a pair of rarely seen tundra swans float through low-lying fog. On day two, follow his "favorite river in the Boundary Waters," the Nina Moose, through rocky ledges and "veritable canyons" of speckled alder. Cross Lake Agnes to reach sprawling Lac La Croix (winds can whip here), where you'll find Ojibwa pictographs three-quarters of a mile northeast on Warrior Hill, with four stellar campsites within a half-mile. Spend night two there, then backtrack, spreading your final camp on granite slabs beneath tall pines on the northeast shore of Lake Agnes.PRO Mapto order a custom topo map of this trip printed on waterproof expedition paper.



Week+: Quetico Loop

Feel like a Voyageur on this 10-day loop.
To see the deepest reaches of this North Country wilderness, Piragis points to a 95-mile, 10-day loop through at least two dozen lakes in Canada's Quetico Provincial Park, which comprises about half of this contiguous, two-million-acre wilderness. Besides better solitude—Quetico places greater limits on permits—this trip checks all of the boxes for Boundary Waters canoeing: idyllic lakeshore campsites, world-class fishing, moose sightings, and sunsets soundtracked by the call of loons (and occasional wolf howls). You'll also visit some of Piragis's favorite lakes in the world: "Deep, emerald gems that offer serenity and great fishing every day," he confides. From the ranger station at Prairie Portage, just over the Canadian border northeast of Ely (reached via road and a motor boat tow), paddle a loop to the west linking up Inlet Bay, Bayley Bay, Burke Lake, North Bay (good trout fishing), and Sarah, McIntyre, Brent, Darky and Argo Lakes. From Lac La Croix, return with the prevailing wind at your back via Iron Lake (visit thunderous Curtain Falls), Crooked Lake (best fishing in the BWCA, with pictographs in granite on the southern shore), and sprawling Basswood Lake. Go mid-July to mid-August for swimming weather.
Trip Planner

Maps Stuart River to White Feather Lake and Stuart Lake: McKenzie Map M-12; Moose River to Lac La Croix: Fisher Maps F-16 or McKenzie Map M-114; Quetico Loop: Fisher Maps F-10, F-16, F-17, and F-18 ($7 each, fishhermaps.com; $7 each, bwcamaps.com)

Permit BWCAW: Reserve at least one month prior ($14 plus camping fees); Quetico: $30 CN plus camping fees.

Contact bwca.com
GRAND CANYON NATIONAL PARK, AZ

Your guide: Backcountry ranger Mark Wunner, who has hiked nearly every mile of trail in the canyon.
Day: Grandview Trail to Horseshoe Mesa

See the canyon as a condor does on an easy-access South Rim jaunt.
"Not for nothin' does this trail gets its name," says Wunner. His advice: Keep hoofing past the popular first section. Looping around the mesa, you'll get more of the grand river and canyon views—plus a heap of solitude. First, drop three miles and 2,500 feet to the mesa, walking an at-times crazily exposed goat path. Then continue on to circle around the mesa for a tough 13-mile day; most hikers don't, so you'll enjoy a quieter stretch of the wildflower-, cactus-, and boulder-studded Tonto Plateau with balcony vistas of the Colorado River. Hike counterclockwise to tank up at Miner's Spring (aka Page Spring). Grandview is hikable almost year-round. From Grand Canyon Village, drive 12 miles east to Grandview trailhead.
Weekend+: North Bass Trail

Explore the canyon's most remote corner.
Lonely, difficult, and dropping through 4,500 feet of ancient rock layers past hoodoos, slickrock, and waterfalls, this 27-mile out-and-back from the North Rim to the Colorado River delivers the consummate Big Ditch experience in just three to four days. It visits many of Wunner's favorite spots, too. See the camp of legendary miner, explorer, trail builder, and guide William Bass about three miles above the river, where 100-year-old mining and household artifacts lie scattered. Then, about a mile later, crest a saddle for an abrupt "eagle's eye" first glimpse of the roiling river below. The entire trail lies within one camping zone, allowing total flexibility in site selection. Solitude plan: Camp near mile 12 and dayhike to the river (camping riverside guarantees rafter company). Go in September or October; most years, the trailhead isn't snow-free until June, when the inner canyon is too hot. Find water seasonally at Muav Saddle and perennially in White and Shinumo Creeks.PRO Map to order a custom topo map of this trip printed on waterproof expedition paper.



Week: South Kaibab Trail to Tanner Trail

See wildflowers, boulder gardens, and top-to-bottom views.
Most canyon trails climb and drop steeply, but the Tonto Trail traverses the broad, gently undulating Tonto Plateau in the canyon's midsection below the South Rim. Wunner calls the 56-mile, west-to-east hike from the South Kaibab to Tanner trailheads—linking the South Kaibab, Tonto East, Escalante Route, and Tanner Trails—the canyon's rare gentle trail. Plus, it has guaranteed "super views" spanning from the river to both rims, hidden springs, and campsites with reliable water and solitude. Best plan: Descend the South Kaibab by 7 a.m. for morning light bathing the canyon and to avoid the dayhiking hordes. Tank up where the Tonto East Trail crosses Grapevine Creek at mile 18.7 (a good second camp); Wunner recommends a three- to four-hour, off-trail, exploratory foray down 1,000-foot-deep Grapevine Canyon to "a series of springs where a centuries-old fern garden hangs cliffside." (Tip: Bypass the initial 20-foot waterfall by scrambling down around it on the left.) Plan to camp at two primo beaches on the Colorado: night five at Neville Rapids and night six on Tanner Beach, at the base of the Tanner Trail. With only one to two parties permitted in each camping zone nightly, solitude comes with the territory. Water sources are generally a half-day's to a day's hike apart; carry an 8- to 10-liter collapsible bladder.
Map Grand Canyon East ($12, natgeomaps.com)

Permit Required for backcountry camping ($10 plus $5/person/night). Apply on the first of the month four months prior to your trip (e.g., on Dec. 1 for a hike beginning in April).

Contact (928) 638-7888, nps.gov/grca
MT. RAINIER NATIONAL PARK, WA

Your guide: Carl Fabiani, a 45-year park staffer who has hiked every trail, some "100 times over"
Day: Crystal Lakes and Crystal Peaks

See elk, mountain goats, and Rainier's biggest glaciers.
Fabiani regularly sees quintessential Pacific Northwest wildlife (mountain goats, elk, deer, and marmots) on this route, but says, "the deserted lakes and high and wild views of the Emmons, Winthrop, and Carbon Glaciers will likely make you miss at least a few of the animals." From the Crystal Lakes trailhead on WA 410 in the park's lesser-trafficked northeast corner, the trail branches after a steep 1.3 miles; the left fork goes to the lakes (six miles out-and-back) and the right fork to the 6,600-foot summit (7.6 miles out-and-back, or 11 miles to combine both forks).
Weekend+: The Tahoma Glacier

Climb a pro's favorite route.
After more than two-dozen trips to the summit of 14,410-foot Mt. Rainier, Fabiani deems Sunset Ridge his all-time favorite. "It's on the west side of the mountain, which gets the most sun and feels very remote." But it includes near-vertical sections of ice. Another local legend, Peter Whittaker, owner of Rainer Mountaineering, Inc., offers an easier nearby alternative: Tahoma Glacier. "Maybe you'll see mountain goats," he says. "But you won't see people." The Tahoma is the largest glacier on the west side, and commercial guiding is not allowed on it, which all but guarantees breaking trail. "It's a hidden gem." Hike or bike 3.5 miles from the Westside Road closure to Round Pass. Take a .5-mile shortcut (signed, bike rack available) to reach the South Puyallup Trail. Hike 1.6 miles to the Wonderland Trail and the South Puyallup campsite, and turn north to climb switchbacks 2,500-feet (over 2.5 miles) to St. Andrews Park. Leave the trail here, hiking a faint climber's path northeast along the increasingly rocky Puyallup Cleaver. Several bivy sites dot the ridge, but continue to 9,200 feet to dig in beneath 10,992-foot St. Andrews Rock. "You can see the sun set into Puget Sound, and its last rays hit the glacier," says Whittaker. Next day, access the Tahoma for a 45-degree climb. A-game glacier and nav skills required.
Week+: The Wonderland Trail

See every face of Rainier.
Think of it as a backpacker's pilgrimage, suggests Fabiani. The Wonderland Trail, circling Mt. Rainier, may be no secret, but it should rank "in every hiker's top five list, no matter where you live," he says. Why: "Every few miles, the mountain looks different and is totally new again. This is 95 miles of pure astonishment." You'll traverse relentlessly rugged terrain, ascending one glacial moraine ridge and then dropping into the next glacier-carved valley, one after another. Hollows of dense, dripping, cool and shadowy forests of giant Douglas fir, western hemlock, and cedar open to sun-drenched subalpine meadows bursting with lupine, phlox, and pink monkeyflower in late July and August. Fabiani recalls counting nine bears one day in the Indian Bar area on Rainier's east side. He suggests taking the WT alternate route through Spray Park and Seattle Park for better views of Rainier and wildflower meadows, and exploring off-trail around the area—"there are many small streams and lakes, waterfalls, acres of meadow, and we once saw five bears in one day." He also calls the view from Moraine Park walking toward Mystic Lake, with Rainier's icy north face towering in the background, "tough to beat." He would know. Go in September for more solitude.PRO Map to order a custom topo map of this trip printed on waterproof expedition paper.
Map Green Trails Mount Rainier West and Mount Rainier East ($7 each, greentrailsmaps.com)

Permit Backcountry camping: Apply beginning on March 15 for trips during July or August ($20 per party). Climbing? Add $30 to $43 per person for a climbing pass.

Contact (360) 569-2211, nps.gov/mora
YOSEMITE NATIONAL PARK, CA

Your guide: Ranger and wilderness manager Ron Mackie, who has roamed the park's deepest reaches for 37 years
Day: Dewey, Crocker, and Stanford Points

Nab three top valley views.
An easy-to-miss trailhead (no parking lot causes most visitors to drive by unaware) makes this one of the few Valley-area routes not jammed with hikers. And the 10.6-mile out-and-back to three overlooks on Yosemite Valley's 7,000-foot south rim delivers Ansel-worthy views for relatively low effort. "You can see all of the most famed landmarks, too: El Cap, Cathedral Rocks, the Three Brothers, Clouds Rest, Mt. Hoffman, and Mt. Conness. One pretty special and unique view that most hikers don't get is looking down on the Cathedral Spires head on," Mackie says. Leave from McGurk Meadow trailhead on Glacier Point Road; turn back at Stanford.
Weekend+: Red Peak Pass Loop

Go five days without seeing a soul.
Mackey's inside dope on Yosemite hiking patterns: "80 percent of trail use occurs on 10 percent of the park's trails—particularly the John Muir Trail and the High Sierra Camps loop." That means much of Yosemite is actually pretty lonely terrain, including this 49.2-mile loop in the park's southeast quadrant. From Glacier Point, follow the Panorama Trail, with eye-popping views of the deep, granite-walled Merced River canyon, then hike up Illilouette Creek Valley. Mackie's favorite lake in Yosemite, Lower Ottoway at 9,500 feet, sits in a basin of colorful metamorphic rock and "sparkling granite" below three 11,000-foot peaks; camp here for good swimming and rainbow trout fishing. Cross the rugged Clark Range at 11,180-foot Red Peak Pass, around mile 21. With its view of "the entire Cathedral Range; Hutchings, Rodgers, Forester, Isberg, and Electra Peaks; Mts. Lyell, Ansel Adams, Banner, and Ritter; and Post Peak Passes, Long Mountain and the Minarets. It is by far the most spectacular on-trail pass in the park," Mackie says. The long descent past Washburn (another fave campsite) and Merced Lakes and through Little Yosemite Valley on the way to the Happy Isles trailhead takes you through a wonderland of granite cliffs, silver aprons, and "swimming holes by the hundreds." PRO Map to order a custom topo map of this trip printed on waterproof expedition paper.
Week: Tuolumne Meadows to Twin Lakes

See gorgeous blue lakes, jagged peaks, and deep canyons.
The roughly 52-mile traverse from Tuolumne Meadows to Twin Lakes takes you through the park's quietest corners and visits its least-booked campsites. But the real delight is laying eyes on the wilderness versions of Yosemite Valley: Virginia, Matterhorn, and Kerrick Canyons, each with their soaring granite walls. From Tuolumne, follow the Pacific Crest Trail northbound past the waterfalls of Glen Aulin (a good first night's camp at 5.1 miles). From McCabe Lakes (second camp), scramble up 11,842-foot Sheep Peak for unrolling views spanning most of the park, including a low row of sharp, 12,000-foot peaks right in your face; the highest is 12,590-foot Mt. Conness rising above a band of talus and snow. Lay over a day at Benson Lake, which Mackie calls "the best lake lounging in the park—a sandy beach a half-mile long and a warm, sandy-bottom lake, plus wonderful campsites back away from the beach, at both ends of the lake." At mile 37, turn north onto the Kerrick Canyon Trail. On your final day, take the more scenic route to Twin Lakes via Rock Island Pass Trail if you still have the legs for it, or the easier way via Peeler Lake. Mackie suggests August or September (for this and any hike in the park); the latter is cooler but without bugs and crowds.
Map Yosemite ($12, natgeomaps.com)

Permit Required for backcountry camping ($5 fee plus $5 per person). Reserve up to six months in advance.

Contact (209) 372-0200, nps.gov/yose
WHITE MOUNTAIN NATIONAL FOREST, NH

Your guide: David Govatski, a 30-year fire and aviation management officer in the U.S. Forest Service and obsessive White Mountain hiker.
Day: Mts. Webster, Jackson, and Pierce

Get all-to-yourself ridgeline vistas.
Govatski is not tired of this circuit even after 317 laps and counting—an average of nearly once a month since 1984. But it's no wonder, given the reliable solitude and front row views of the Presidential Range from three open summits. Govatski's prize perch, though, is "a ledge just west of Mt. Webster with a view of Crawford Notch 2,000 feet below. Not many see it from this perspective." From the Crawford Path trailhead on US 302, walk .1 mile south along the highway to the Webster-Jackson Trail. Link it with the Webster Cliff Trail and Crawford Path for a

9.6-mile loop.
Weekend+: Pemigewasset Wilderness Loop

Score no-city-in-sight views.
This wilderness area is a place Govatski refers to as "the vast, lonely heart of the Whites" for how little-trafficked it is. From the first night's campsite at Stillwater Junction (8.9 miles from Lincoln Woods trailhead), stroll five miles, out-and-back, to 4,700-foot Mt. Carrigain on "one of the least-used trails in the system," the Desolation Trail. Camp two lies just east of Shoal Pond (often glassy, always swimmable). Spend night three at Guyot Campsite. But this is all just prelude to a final-day traverse of Mt. Bond and Bondcliff and their non-stop, backbone-of-the-world views stretching from the Presidentials to Franconia Ridge. Connect the Lincoln Woods, Wilderness, Shoal Pond, Ethan Pond, Zeacliff, Twinway, and Bondcliff Trails for a 35.3-mile loop.
Week: Appalachian Trail from Kinsman Notch to Pinkham Notch

Bag the Northeast's classic traverse.
Question: What's the greatest life-list trek in a region littered with them? Govatski's instant answer: this 70-miler. "It delivers the most challenging backpack journey in the state, with long stretches above treeline. It visits historic mountain huts and high-elevation lakes. You'll see alpine plants and fragile tundra. And several stretches have surprisingly light usage, such as the Kinsman Ridge, Ethan Pond, and Twinway Trails." The first three days cross Franconia Ridge, Garfield Ridge, and South Twin Mountain, each with big vistas. Days four and five bring cliff-walled Zealand Notch, and a night at bucolic Ethan Pond. Wrap it up with a two-day traverse of the Pressies.PRO Mapto order a custom topo map of this trip printed on waterproof expedition paper.
Maps AMC White Mountain Guide ($25, outdoors.org)

Contact (603) 536-6100; fs.usda.gov/whitemountain