To Battle Pandemic Loneliness, These Bay Area Hikers Built a 20,000-Person Community.
Olivia Mendoza was sure she wasn't the only one who wanted lasting, adventurous friendships during Covid-19. So she created a forum for it.
Heading out the door? Read this article on the new Outside+ app available now on iOS devices for members! Download the app.
There's a specific kind of melancholy that comes when you're longing for a community that you don't have yet. South Bay resident Olivia Mendoza felt this during the eras of quarantine brought on by Covid-19. She frequently hit the trails solo to clear her mind, but she wanted more: a close-knit hiking community to adventure with. Experiencing the weltschmerz that comes when you realize making friendships is a lot harder as an adult than it was in high school or college, Mendoza had two options: wallow in it, or create a community for herself. She chose the latter. 
Mendoza took to local outdoor adventure group meetups, where she shared that her previous lack of community made her feel isolated and depressed. It turns out she wasn't alone. Others felt the same way, so they started planning hiking and paddle boarding adventures together.
"When people started actually reaching out and making me feel welcome in their adventures, it made a difference in my life," Mendoza says. "It made me feel motivated to actually go out there and continue to explore."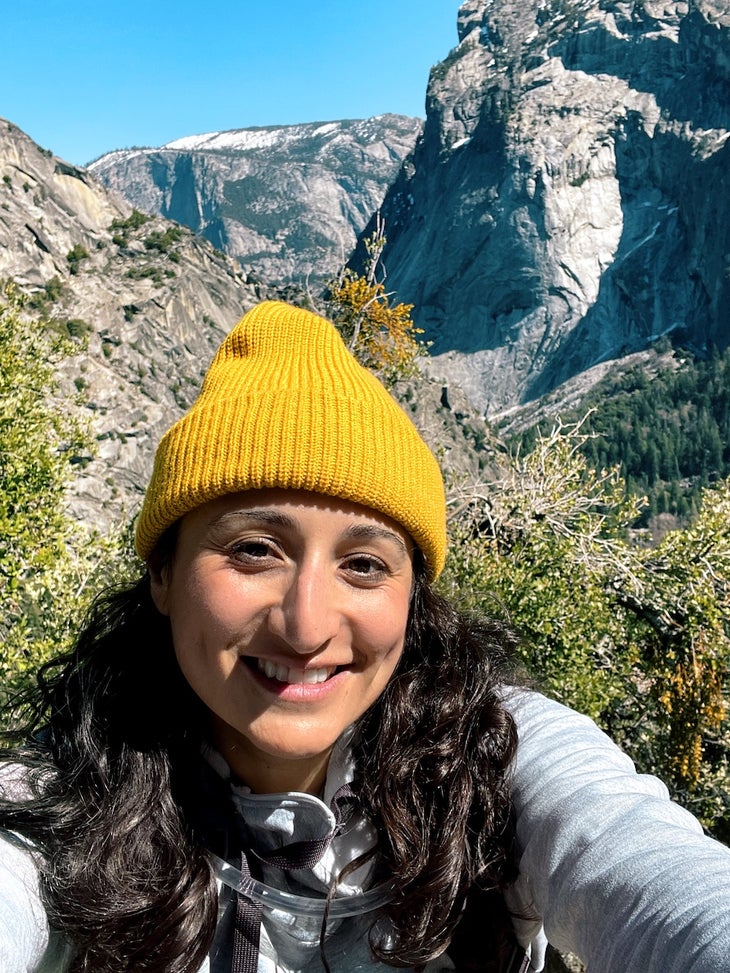 Pandemic-related loneliness was ubiquitous, hitting young adults the hardest, according to a 2020 report conducted by Harvard Graduate School of Education. More than a third of the 950 respondents—including 61 percent of people aged 18 to 25 and 51 percent of mothers with young children—indicated that they felt "serious loneliness" during the first few months of the pandemic. 
Joining outdoor adventure groups gave Mendoza a sense of community and purpose, so she decided to create a forum for others to make the same type of relationships she made. In February 2022, she created a Facebook group called Bay Area Adventure Gals to continue to connect with the people she met through these outdoor groups. In the year since, it has become much more.
"Originally, I started the group to have a place where we can continue to throw out ideas and event meet-ups in real life, and there were around 15 women I had met through these groups," she says. "Since then, so many other people have started to add the group on Facebook."
In one year, the Facebook group has grown extremely quickly to 19,300 members (and counting) spanning from Sacramento to Monterey, representing a huge span of ages, genders, ability levels, interests, and more. Early on, it became clear that there was a need for a group like this in the community. One of the first hikes Mendoza organized was in Point Lobos State Natural Reserve in Carmel, and one woman drove over two hours just to join. 
One aspect of what has caused Bay Area Adventure Gals to experience such success is the community chat function available on Facebook and Messenger, which is new for the platform. Mendoza noticed in the online forums she joined before creating Bay Area Adventure Gals that her posts and hike invites would get lost easily within the dozens of posts every day. She says that made her feel defeated, so through these community chats, the group she created would be more inclusive and offer a place for everyone to be heard. There are over 60 chats geared toward all sorts of activities, such as camping, backpacking, mountain biking, hiking, skiing, running, climbing, surfing, yoga, and urban walking. This allows group members to have focused discussions instead of having one post get swallowed up in a feed of enough users to fill a small city. 
"You can be sitting at home and have an idea of a place you want to go hiking, paddleboarding, kayaking, and dial into your community right there." Mendoza says. "You'll see women in the community chats throwing out different ideas and so many responses of people saying, 'Yeah, message me. I'll come with you. Let's go tomorrow.' You don't have to wait for this planned event three weeks from now. You can make it happen in the ways that suit you best."
Internet-based friendships have become more commonplace than ever, especially since the start of the pandemic. Mendoza says this page has become a place of instant community for many people throughout the Bay Area. They're making enlightening connections with women from other neighborhoods and social circles. Mendoza has watched members of this group generate events and trips themselves, such as excursions to Yosemite, Point Reyes, Costa Rica, the Eastern Sierra, and more. They're not always big, bucket-list trips, though: Members of this group organize local hikes, yoga sessions, axe throwing events, and more on a weekly basis. Although adventure is at the core of Bay Area Adventure Gals, users have created enriching relationships of all kinds. There are chats specifically for LGBTQ members, women of color, single moms, cat moms, adventurers over 50, wine aficionados, and more. 
"You see a blending of different ages, different identities, different backgrounds, which is really beautiful," Mendoza says. "I've met women on hikes and different outings who are in their 20s to their 60s. We're all coming together to share these different experiences and adventures."
Scroll through this Facebook group, and you'll see people offering up extra permits to campsites in national parks, introducing themselves to the group (and lots of comments welcoming that new user to the group), asking for hiking gear recommendations, inviting group members on excursions and subsequently posting pictures from those trips, and more. This group is non-toxic, meaning that everyone is invited, and everyone who wants to join is included. 
"It's really great because it has now become this amazing forum where women can come together and share their experiences and passions," Mendoza says. "I had a woman from the group reach out to me and say that she was a workaholic empty nester and struggling to reconnect with her community and find friends. Now she found a solid group of friends in her neighborhood that she didn't even know was living there. That's inspiring, the kindness and support that everyone is giving each other no matter their journey."
This group has grown larger (and faster) than Mendoza ever anticipated, especially within a year. Although this posed a challenge at first because she wants to make sure the group maintains a close-knit feel, she says she's excited about it. It seems that Olivia has created the community that she needed the most throughout the pandemic.
"Something that has been very eye-opening is that there is this really entrenched and deep need for meaningful connections and friendships," she says. "It's not only to have people to do hobbies with. It's to do them with people that matter."